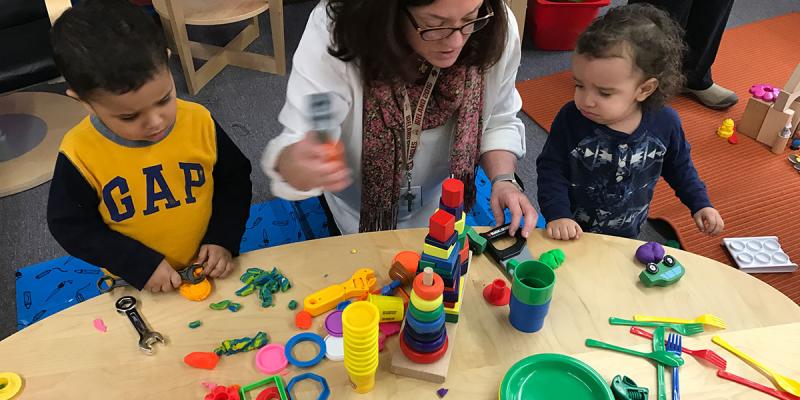 The ParentChild+ (previously the Parent-Child Home Program) of the Stoughton Public Schools is a free home-based early education program for two and three year old children and their parents. Its focus is on developing language, literacy and school readiness skills in order to prepare children to enter school ready to learn. ParentChild+ is designed to strengthen families and prepare children to succeed academically by building literacy and verbal interaction levels between parents and their toddlers. Using carefully chosen books and toys, trained home visitors model verbal interaction through reading and play for the parent and child together. Visits are conducted twice a week for 30 minutes over a two-year period. The toys and books used at the sessions are left with the family to keep.
Families with children who are 2 or 3 years old by the end of a calendar year are eligible to apply. For more information or to fill out an application, contact Beth Smith at 781-344-7003 ext. 7377.
Information about the national ParentChild+.
| | | | | |
| --- | --- | --- | --- | --- |
| | | | | |
| | | Early Learning Specialist | ParentChild+ Program Coordinator | Early Learning Specialist |