Here is a photo of Gibbons School students who were recognized for demonstrating integrity. This is part of the school-wide Character Counts program at the Gibbons School, which promotes positive character traits. We are proud of these Gibbons Griffins!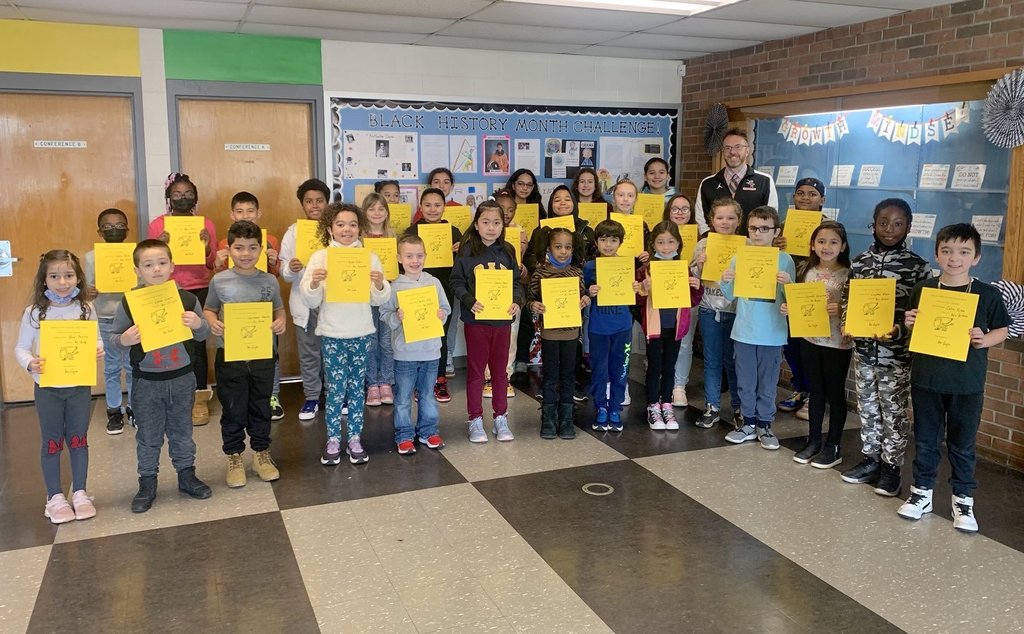 SPS elementary students have been taking part in fire safety assemblies at their schools, with members of the Stoughton Fire Department visiting and sharing important info and tips like calling 9-1-1, having working smoke detectors, not playing with matches or lighters, "stop, drop, cover and roll", and having an exit plan if there is a fire. SFD Lt. Justin Goldberg is pictured here visiting the Hansen School. Lt. Goldberg is a former Hansen School student!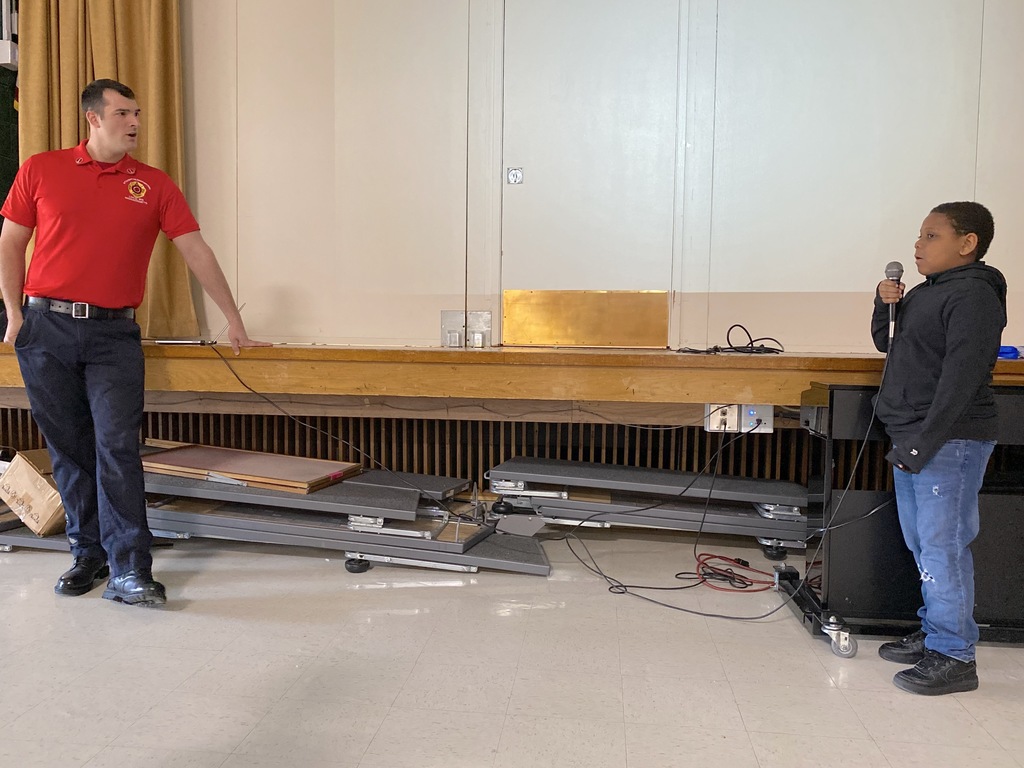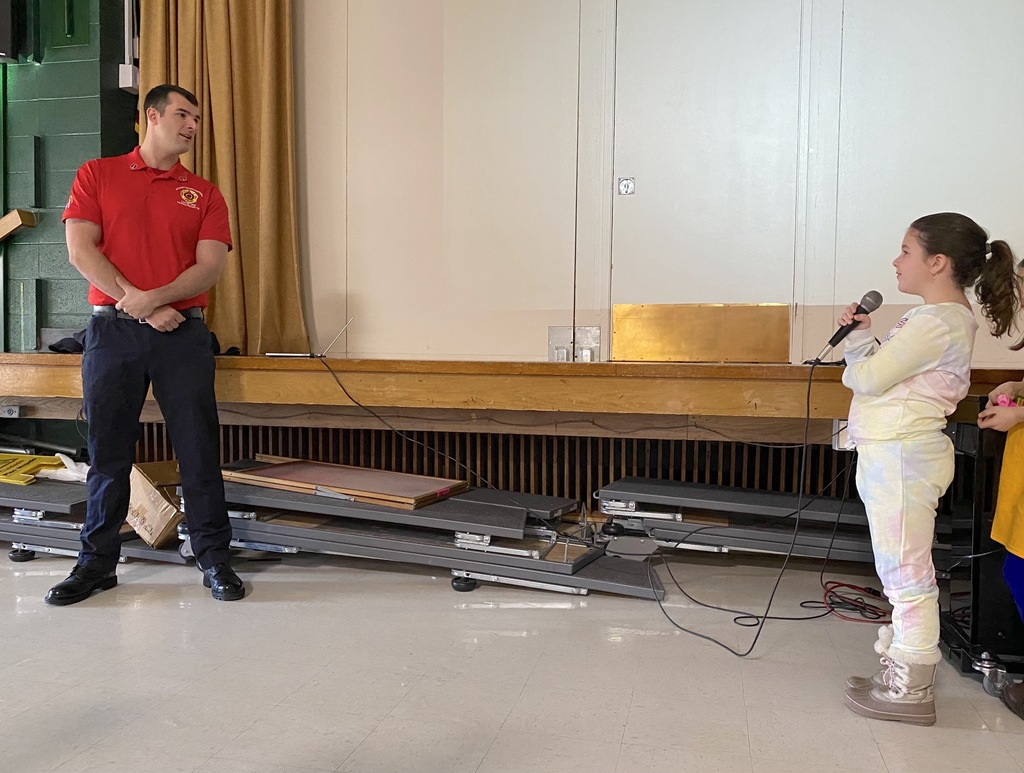 The Dawe School focuses on a different positive character trait each month and honors students for displaying that character trait. Integrity and honesty were the character traits for February. Congratulations to these Dawe Dragons who were recently recognized for showing integrity and honesty! (This month the Dawe is focusing on acceptance and patience.)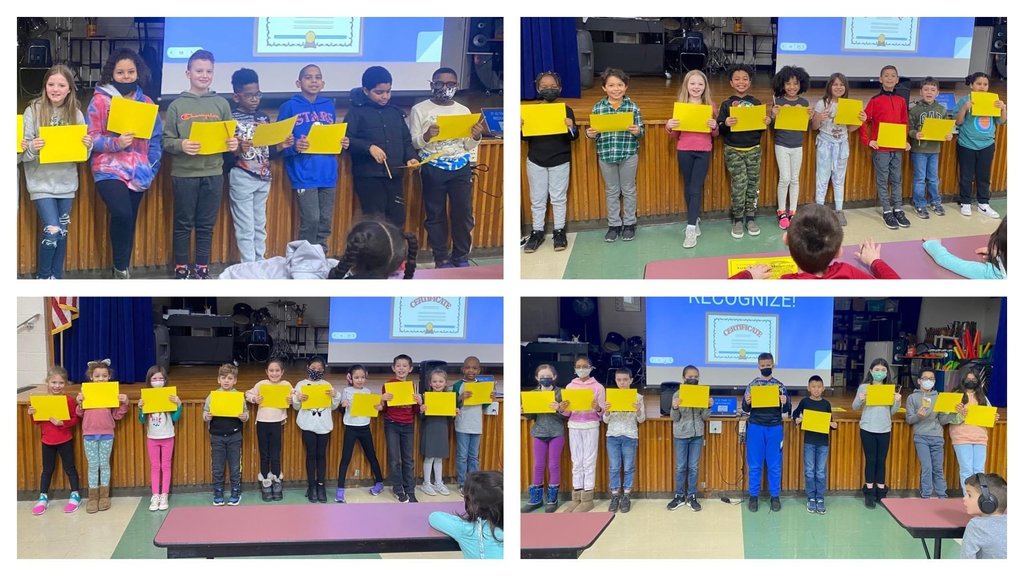 On Mondays, members of the Stoughton High varsity wrestling team work with O'Donnell Middle School students as part of an intramural wrestling program. Thank you to the varsity wrestlers who take a little extra time to give back to the community, and help teach many enthusiastic young potential wrestlers! Coach Helfrich, Iverson, and Gallan see a lot of potential in this group of OMS students, and are excited to help teach them about the sport of wrestling.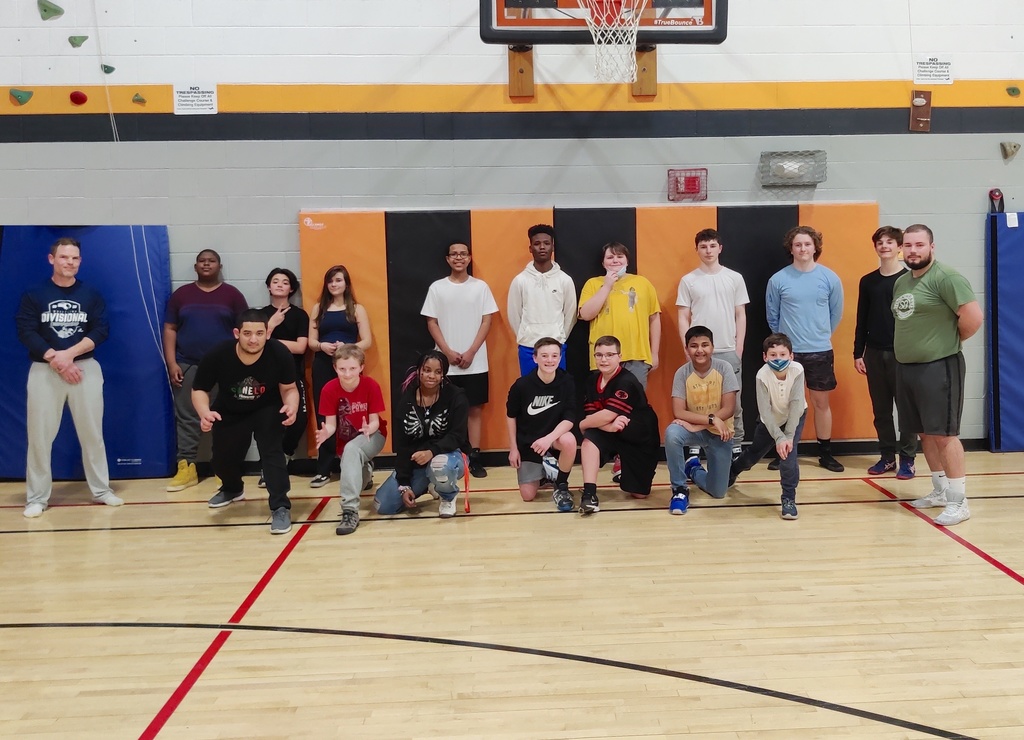 Kim Hurley's kindergarten class at the Gibbons School collected warm winter items and donated them to the Stoughton Youth Commission and Stoughton Council on Aging! Great work giving back to the Stoughton community!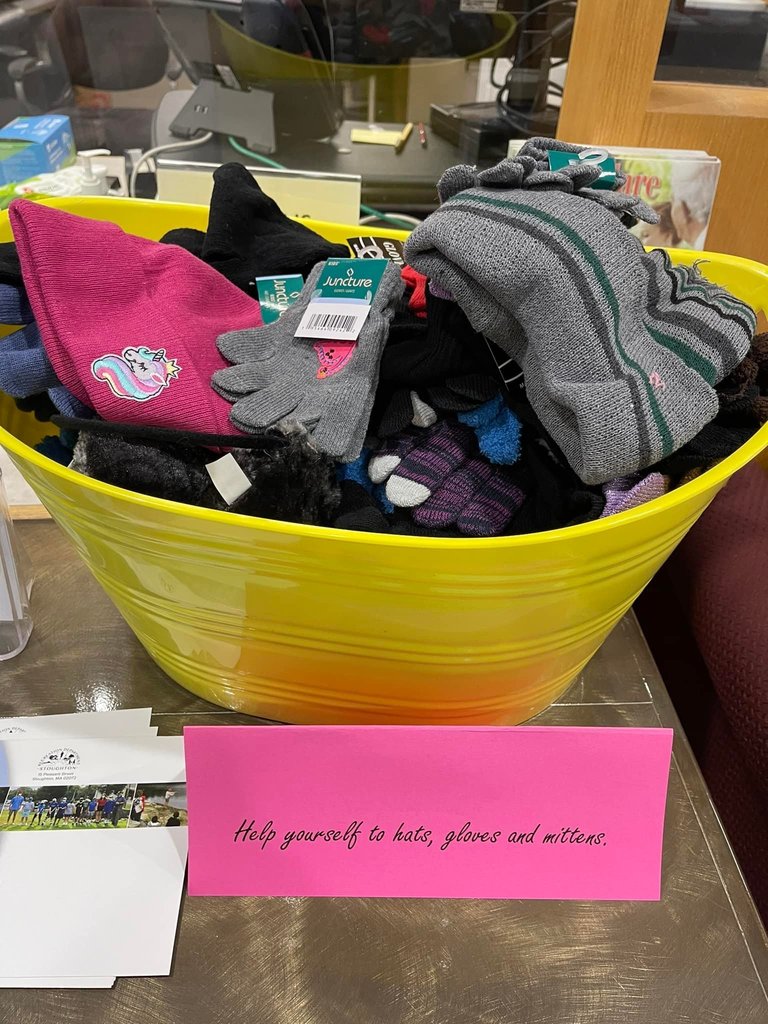 SPS elementary students are taking part in March Book Madness, an online bracket-style tournament that matches books in one-on-one "games" with students selecting the winning book to advance to the next round until a "champion" has been determined. During this past Friday's Western themed Spirit Day at the Wilkins School, kindergarten students gathered as a grade level in Mrs. Faria's classroom for a read aloud of two of the books competing in March Book Madness. Ms. Fahey read "Above the Rim", Ms. Flewelling read "The Cot in the Living Room", and then students voted for their favorite story. Take a look at some pictures here...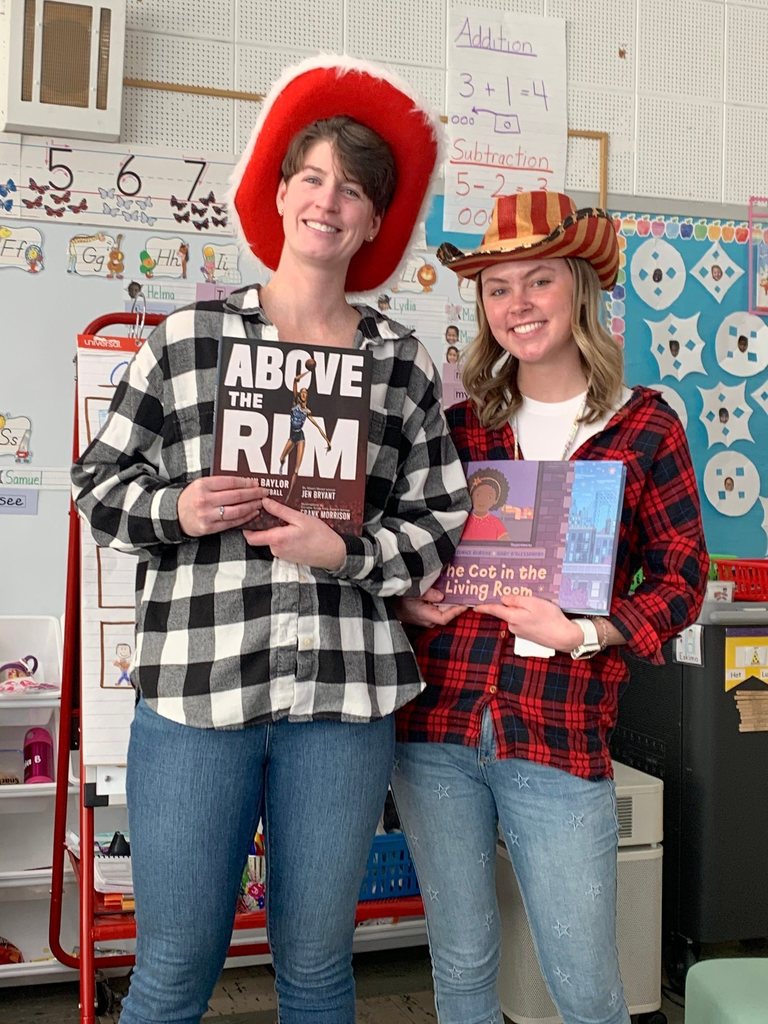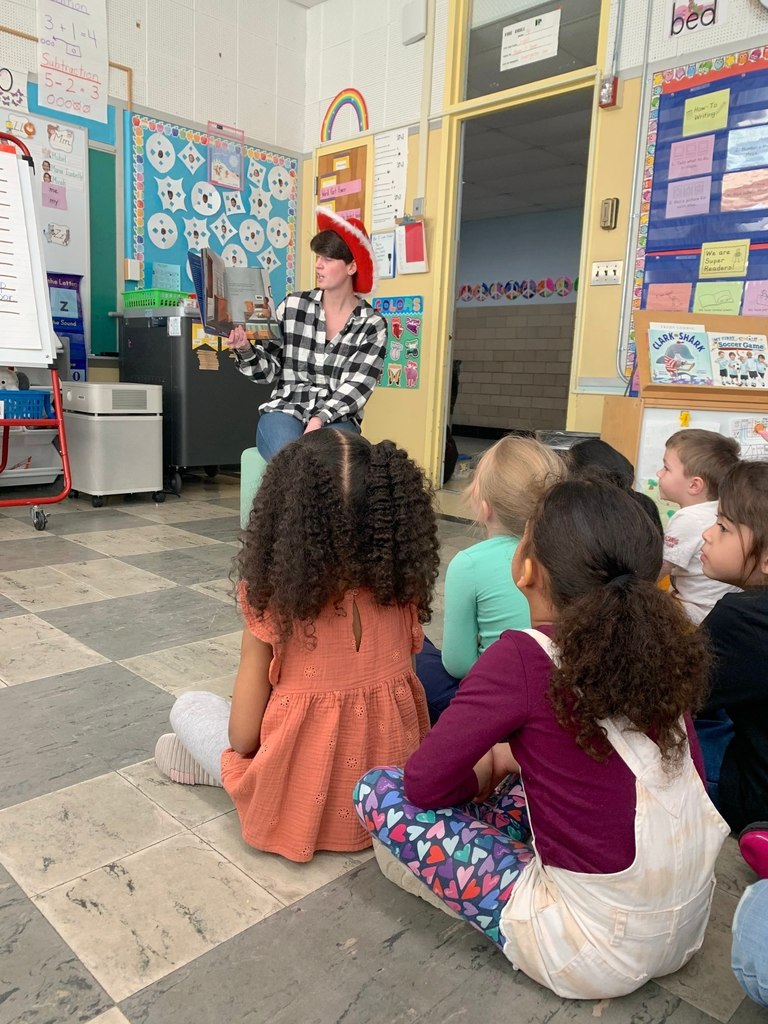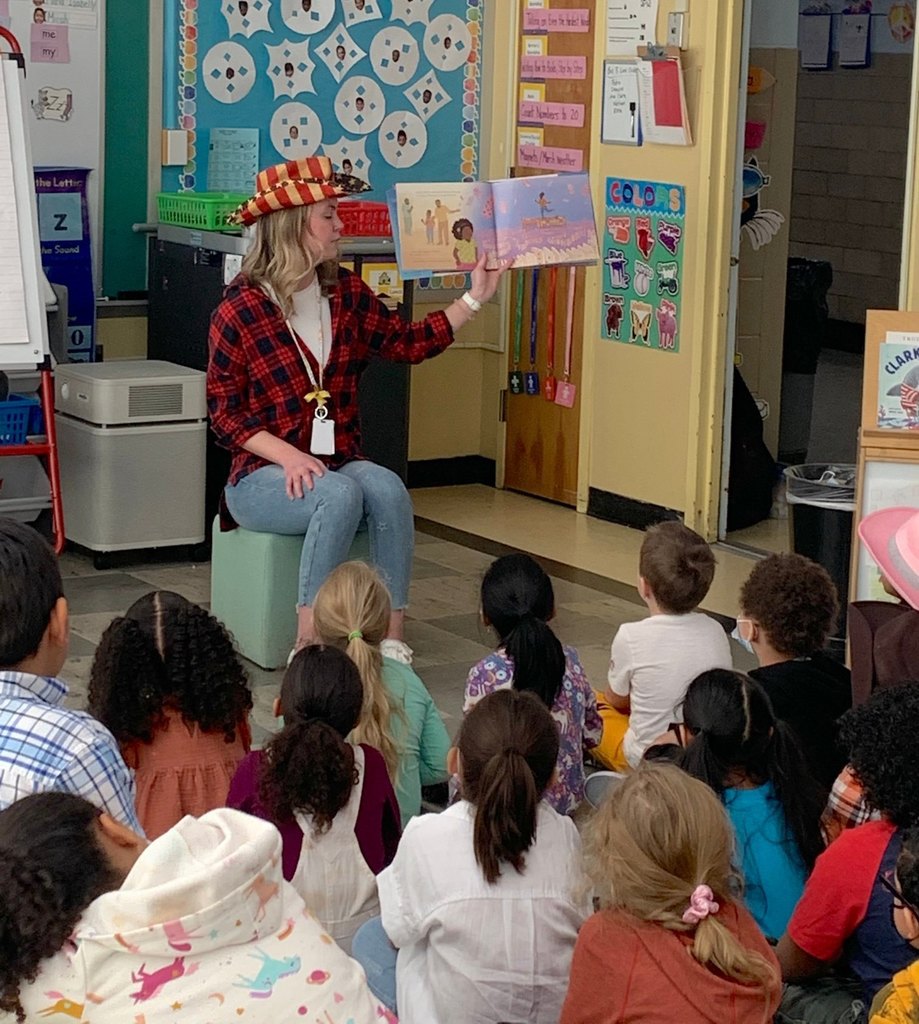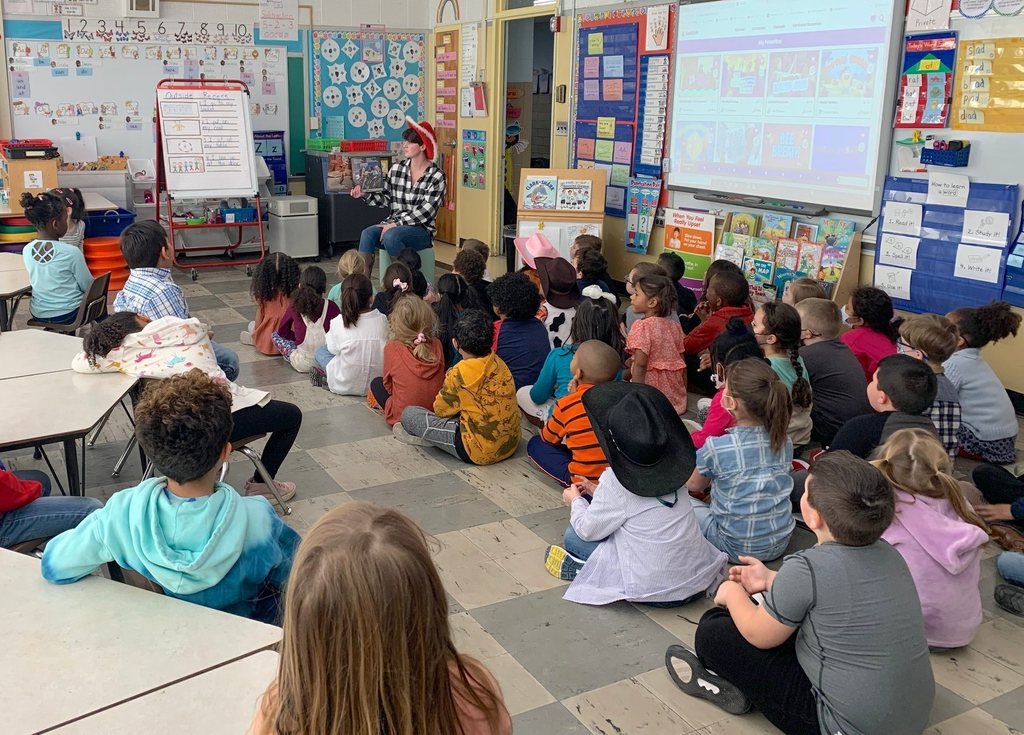 Stoughton High junior Emily Riker played the French horn in the Massachusetts All-State Band on Saturday, March 5 at Symphony Hall in Boston! SPS Fine Arts Director John Mange said Emily is among the top high school horn players in the state! Congrats Emily!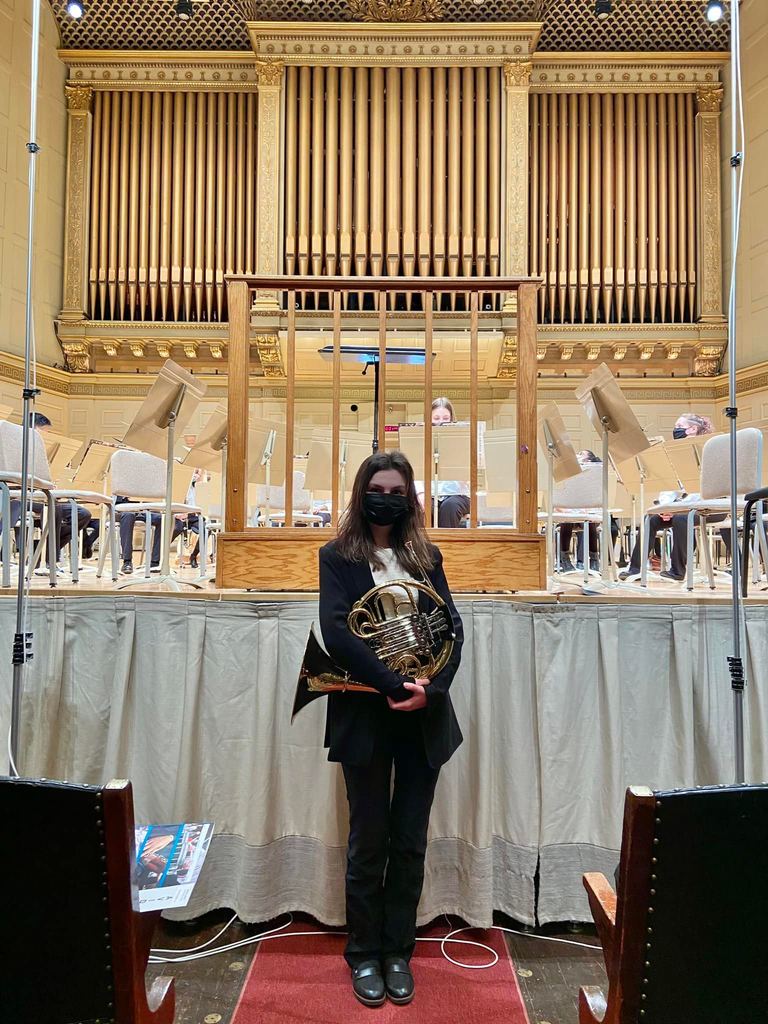 The Stoughton/Brockton boys varsity hockey team lost to Scituate 9-1 in a MIAA Division 3 playoff game on March 5. Sean Farley scored the S/B goal. Coach Mark said Chris Andrade was outstanding in goal making 43 saves, earning player of the game honors. Congrats to the boys hockey team for a good season, finishing 11-11-2, making the state tournament for the first time in co-op history (and the first time in 16 years for Stoughton), and earning a playoff win against Diman earlier in the week!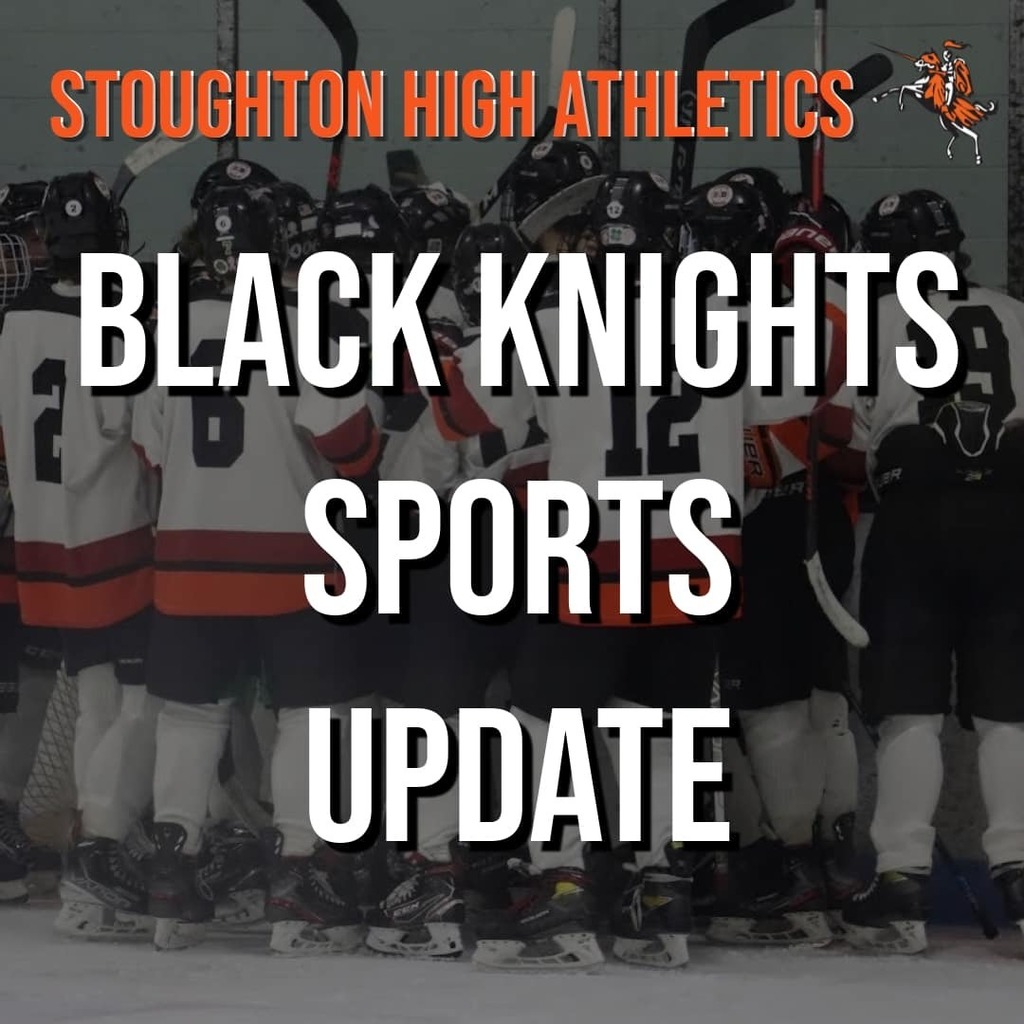 The Stoughton School Committee will be meeting this Tuesday, March 8, 2022 in the School Committee Conference Room (SPS District Office - 31 Pierce Street). The public portion of the meeting is scheduled to start at 7pm. The meeting will be televised on SMAC - Comcast 6 / Verizon 26 in Stoughton. An agenda for the meeting is posted here:
https://5il.co/16sut

In celebration of Read Across America, the Jones Early Childhood Center had special guest readers visit classrooms on March 1 and March 2!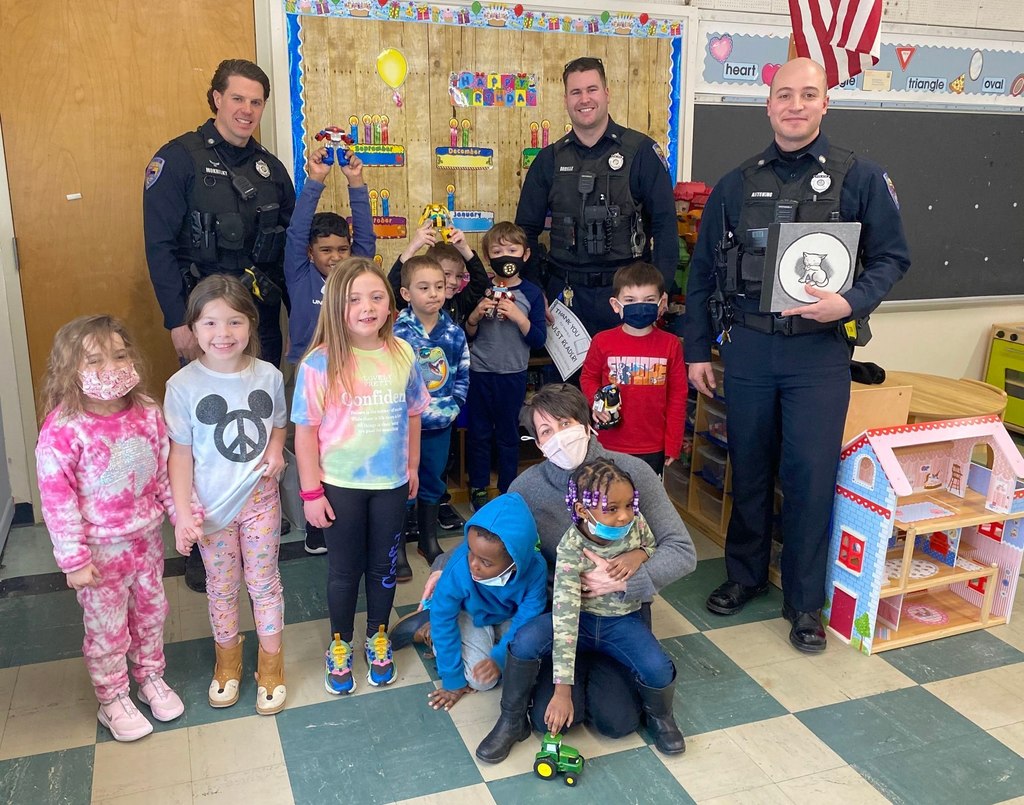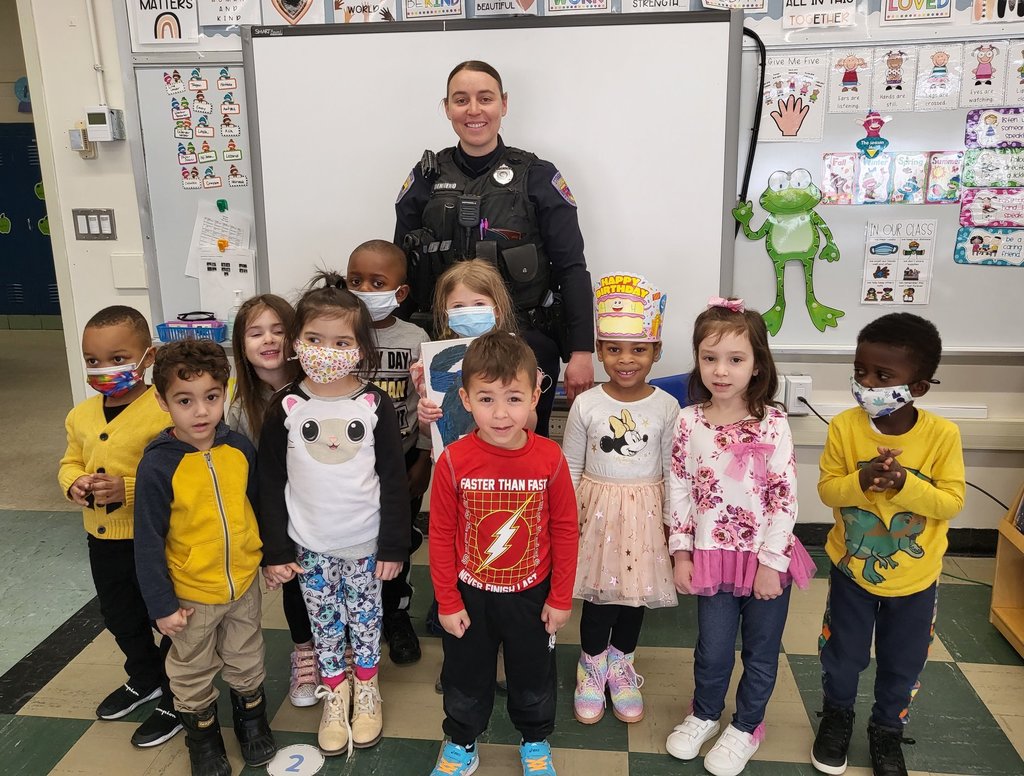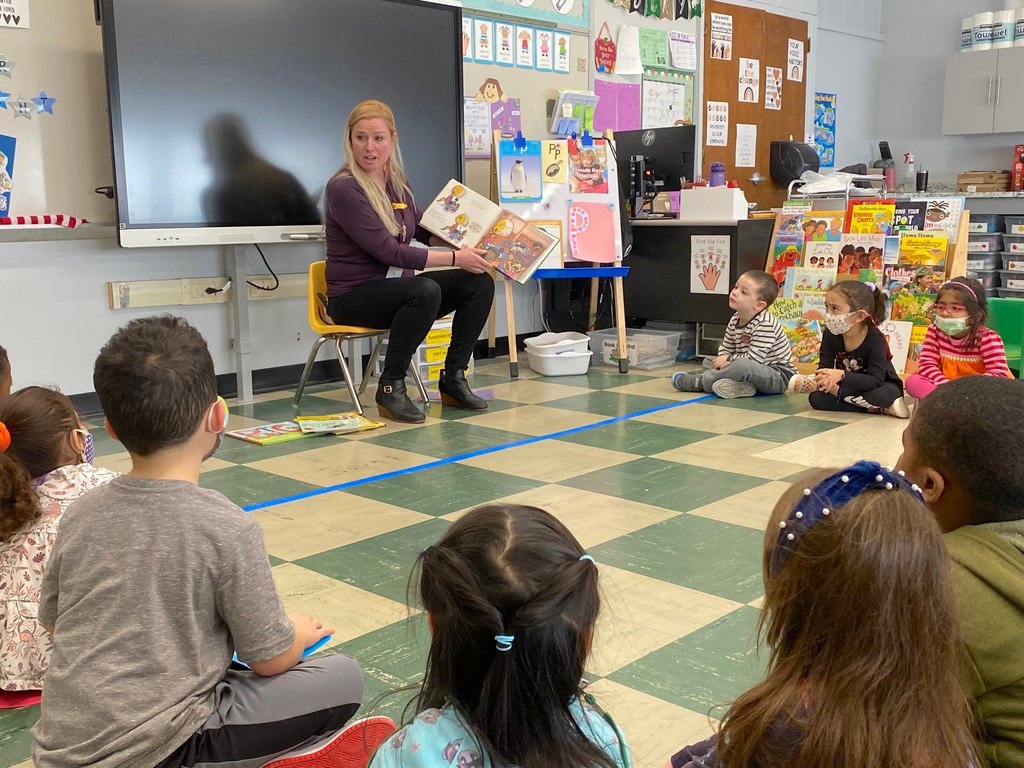 Take a look at some of the great work students recently did in the Gibbons School art studio!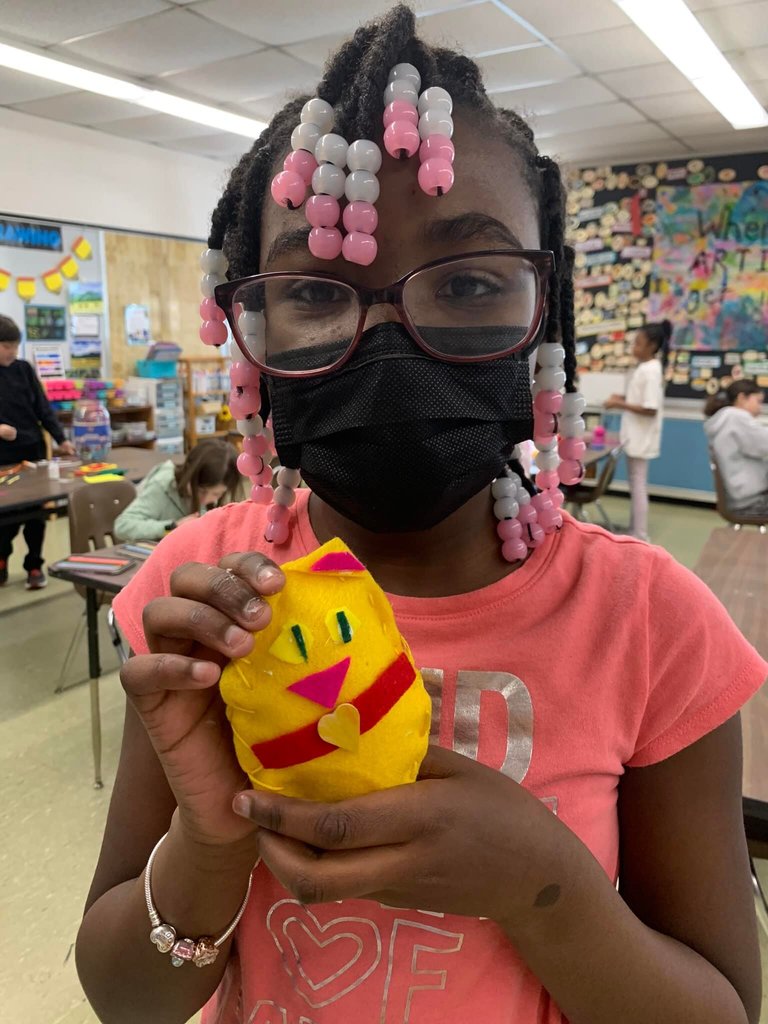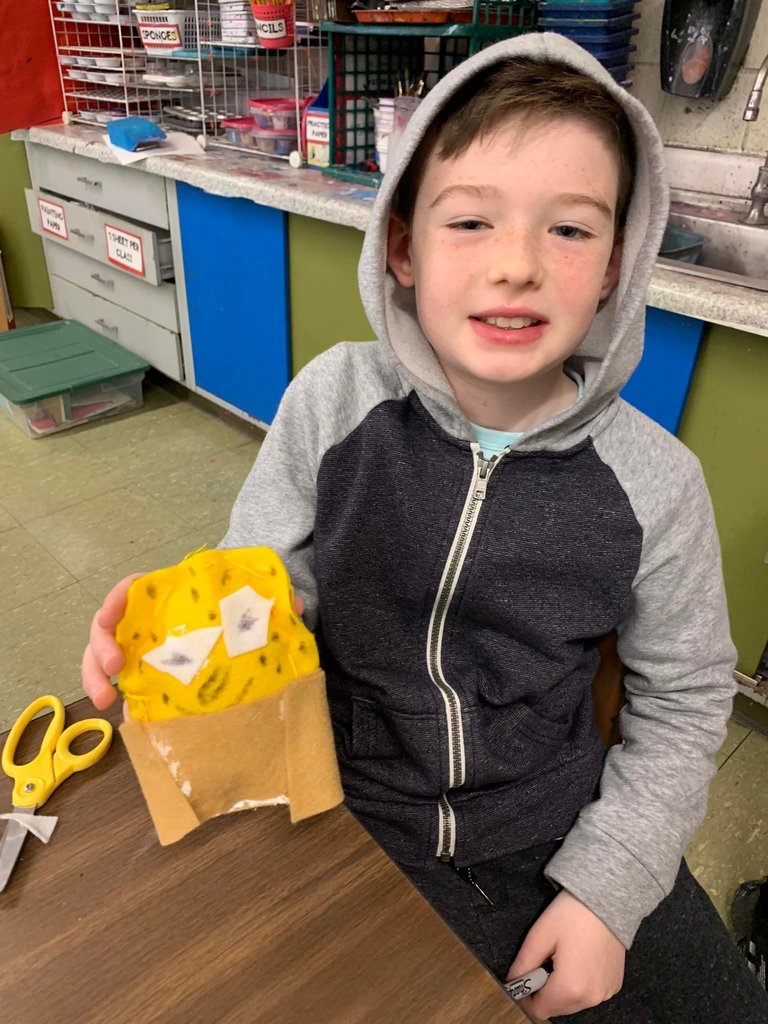 The South School celebrated Read Across America Day on March 2 with a "Leaders are Readers" event where many SPS administrators/staff and community members visited classrooms and read to students throughout the day! Just some of the special guest readers are pictured here - Superintendent Raab; Deputy Superintendent Ford; School Committee Chair Sandra Groppi; SHS Principal Julie Miller; Officers Covino, Owens, Bonda and DeCelle from the Stoughton Police Department; SPD Deputy Chief Brian Holmes; former Gibbons School principal/South School Council member Lynne Jardin; Stoughton Public Library Children's Librarian Amy Dean; South School Council Members Marguerite Mitchell and Melissa Lynch; South School PTO President Lori Jacques; SPS Media Relations Manager Jeffrey Pickette.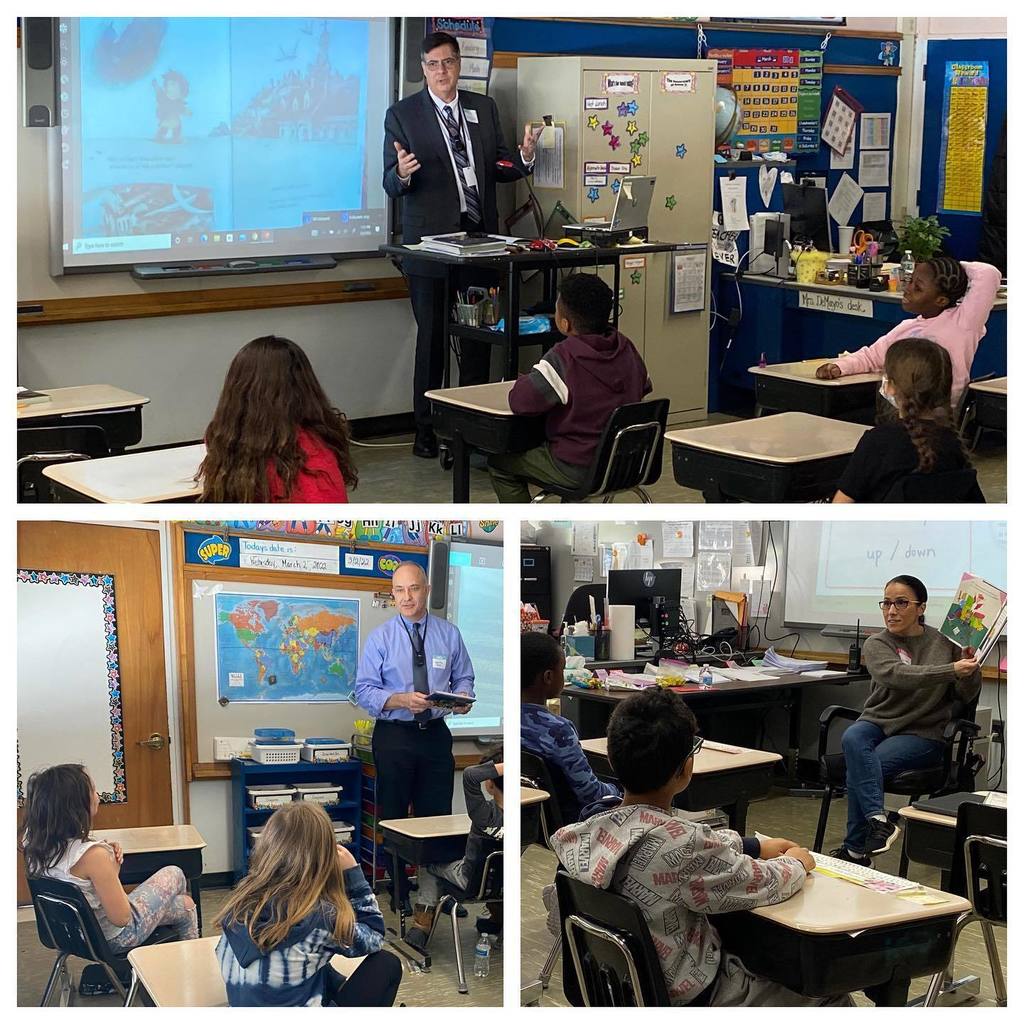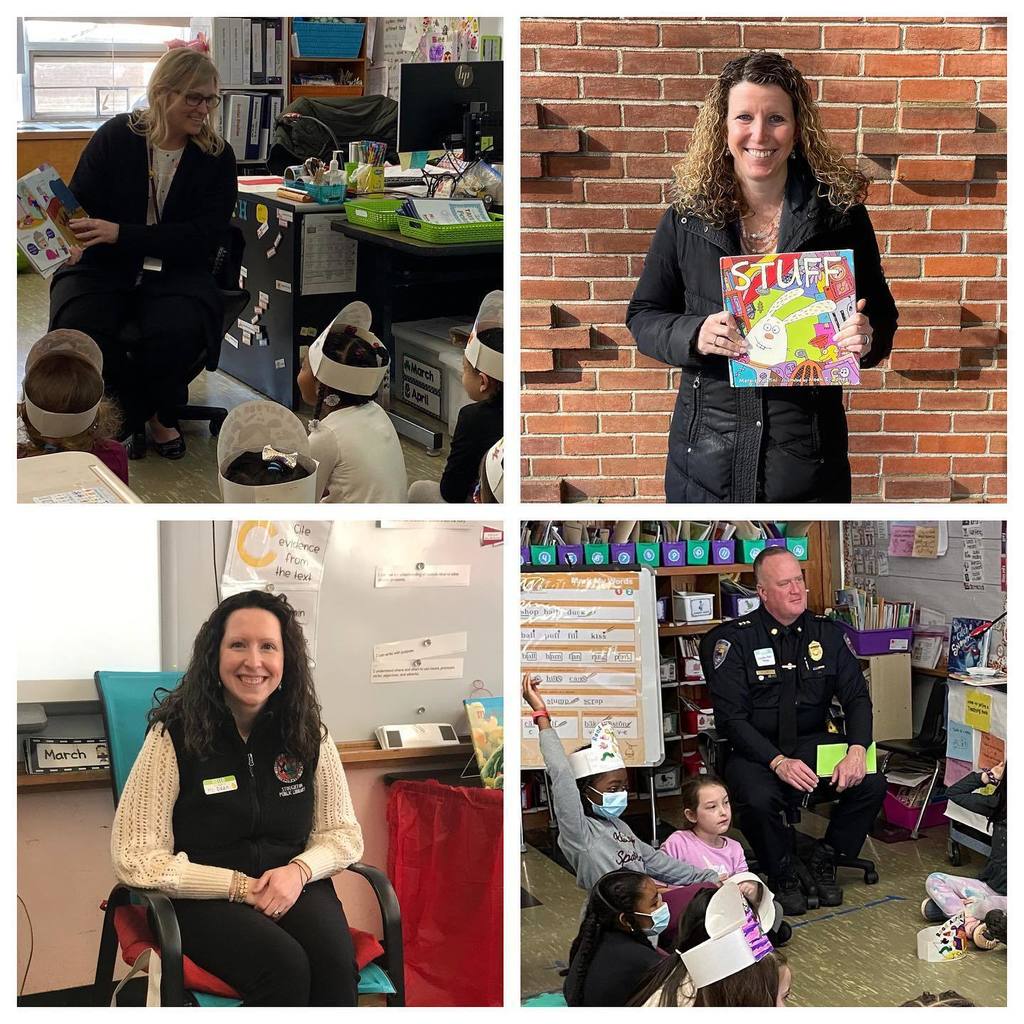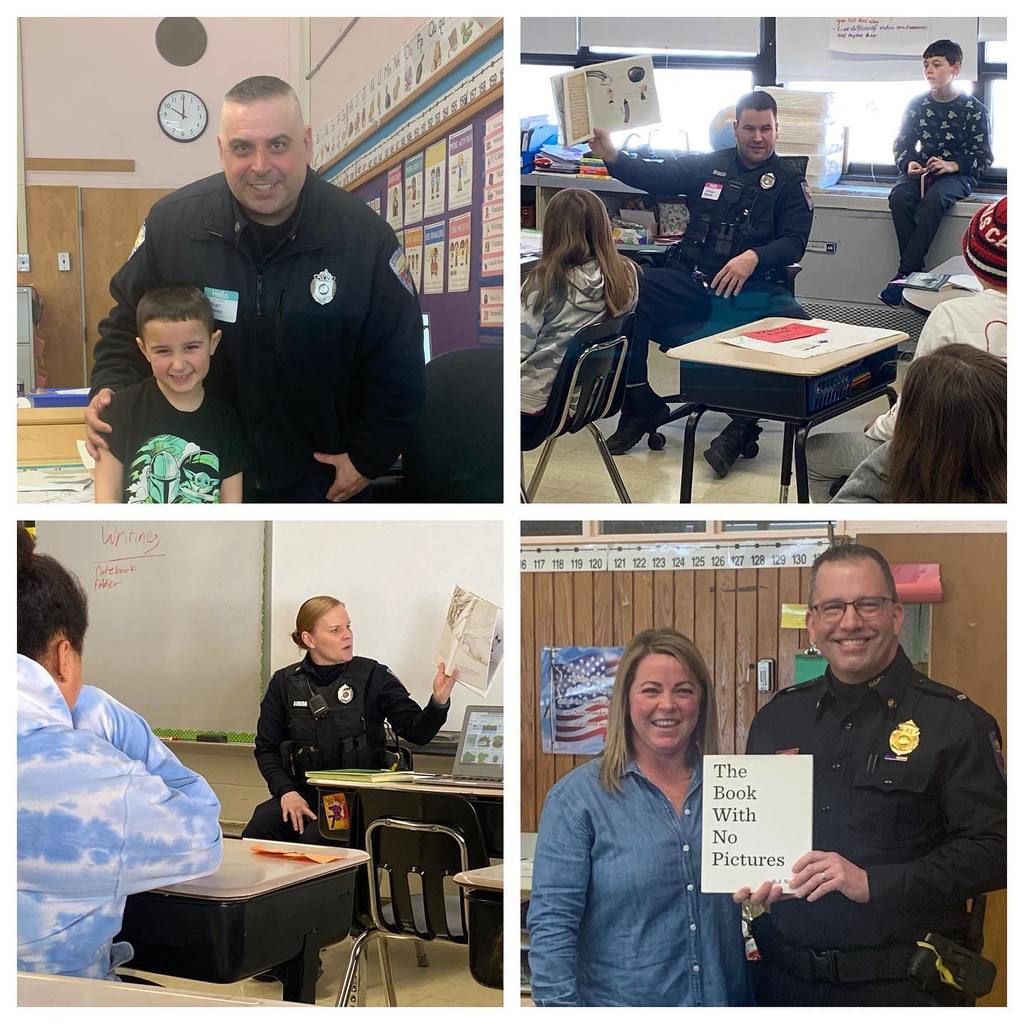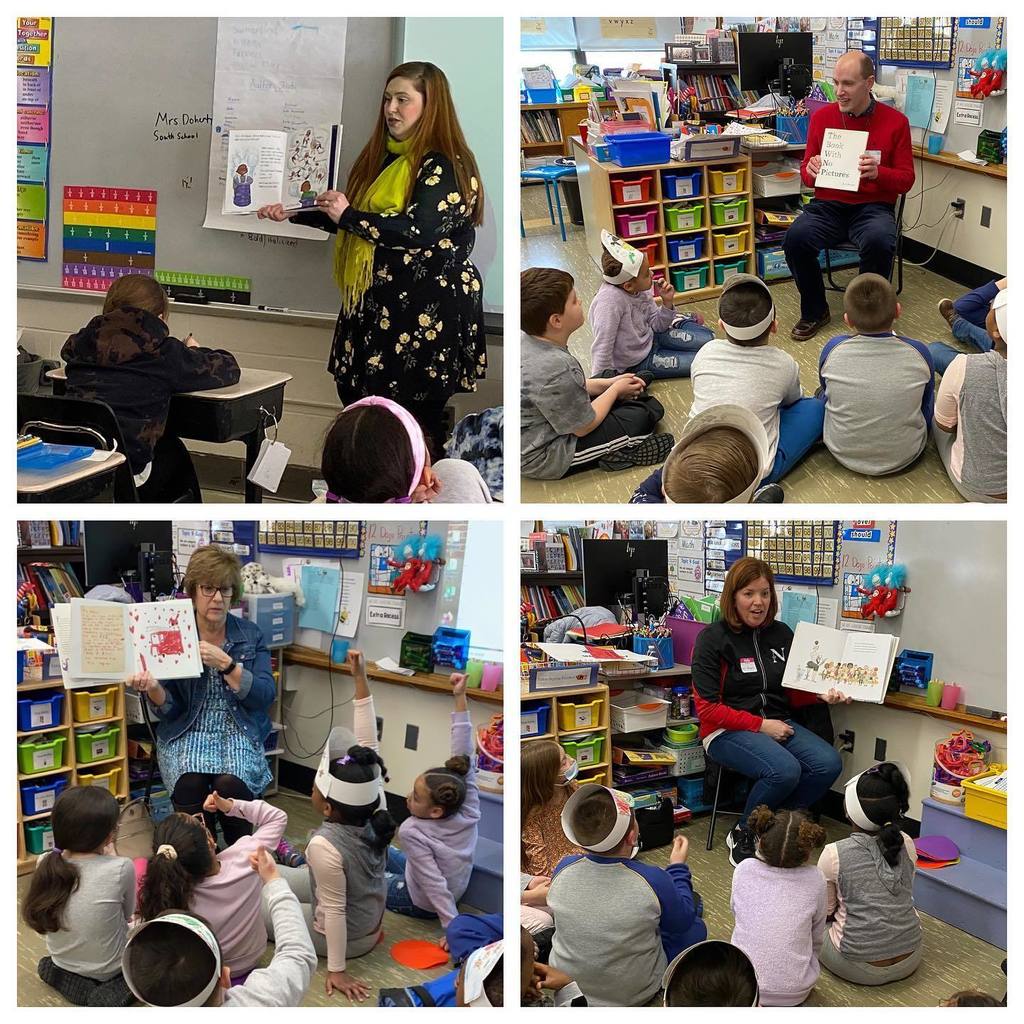 March Madness isn't just for basketball! SPS elementary school students will be participating in "March Book Madness" this month, along with students around the country and world! March Book Madness is an online bracket-style tournament that matches books in one-on-one "games" with students selecting the winning book to advance to the next round until a "champion" has been determined. There are 16 books in total that students will read and vote on. The Hansen School's visual display of the bracket is pictured here.

In celebration of Read Across America Day, Jones Early Childhood Center teacher Melanie Gordon dressed up as the cow that jumped over the Moon from the nursery rhyme "Hey Diddle Diddle" and one of her students dressed up as Pete the Cat from Pete the Cat and His Four Groovy Buttons!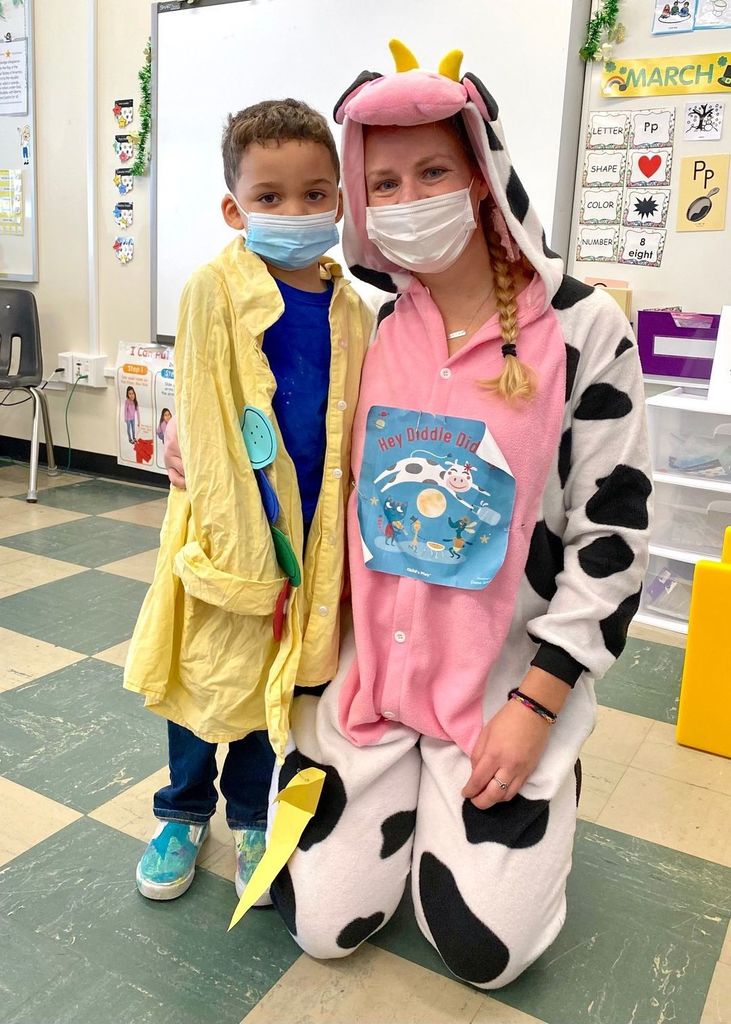 Take a look at some pictures from the O'Donnell Middle School 7th & 8th Grade Winter Choral Concert, held last month at the Stoughton High auditorium. Both the 7th grade chorus and 8th grade chorus did a great job!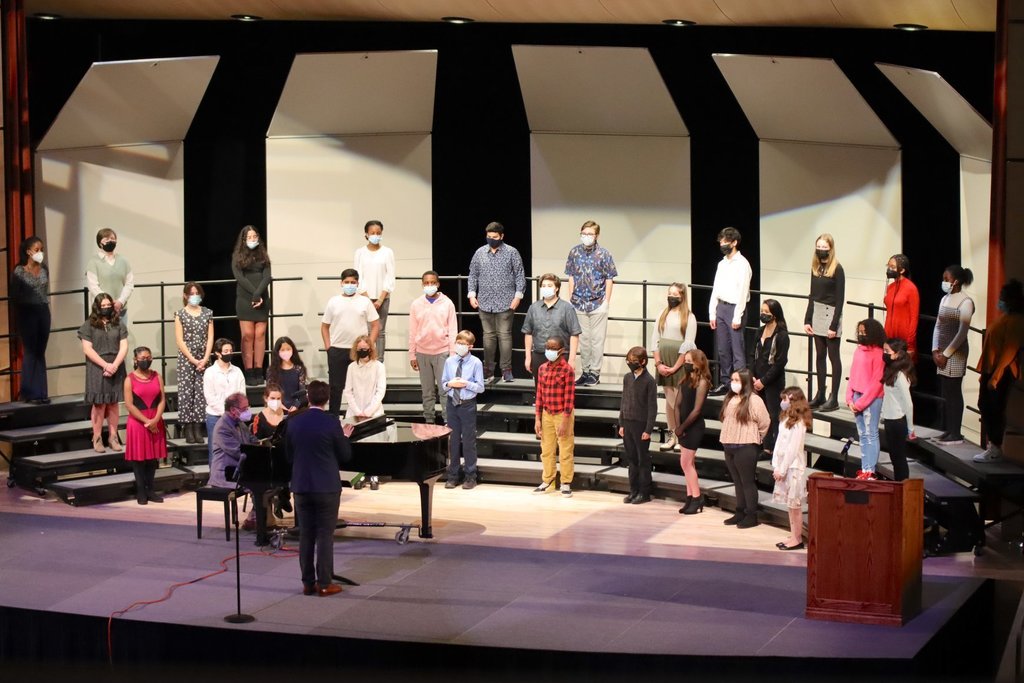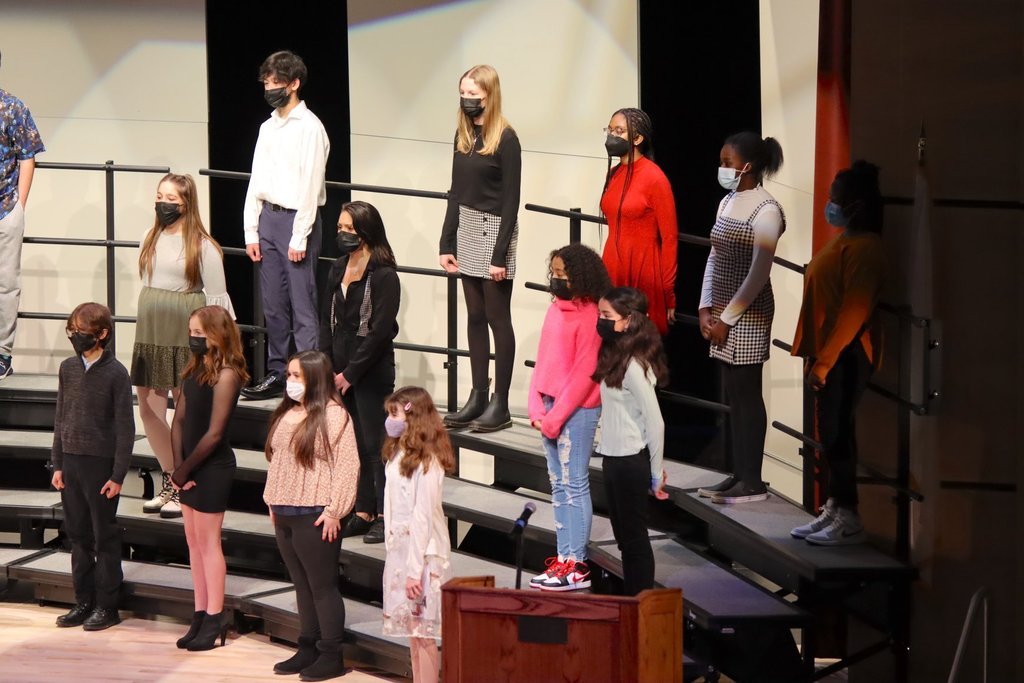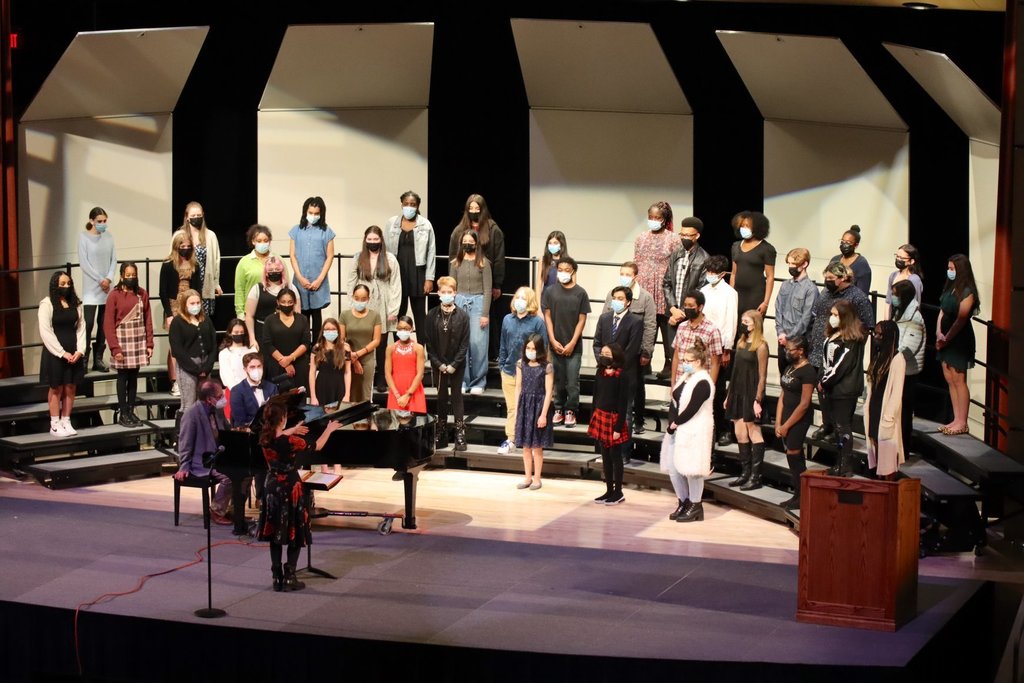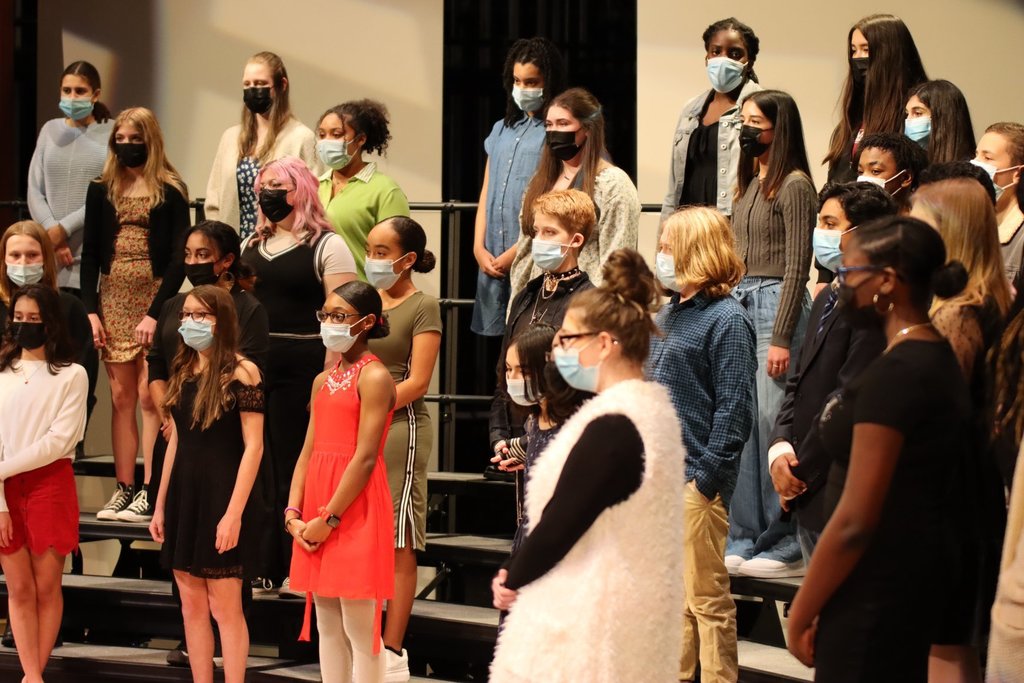 4th graders at the Wilkins School recently worked together to create a cup pyramid in the Learning Commons that was 6' 6" tall! They were inspired by first graders who created an impressive pyramid of their own. Take a look at a couple of pictures here!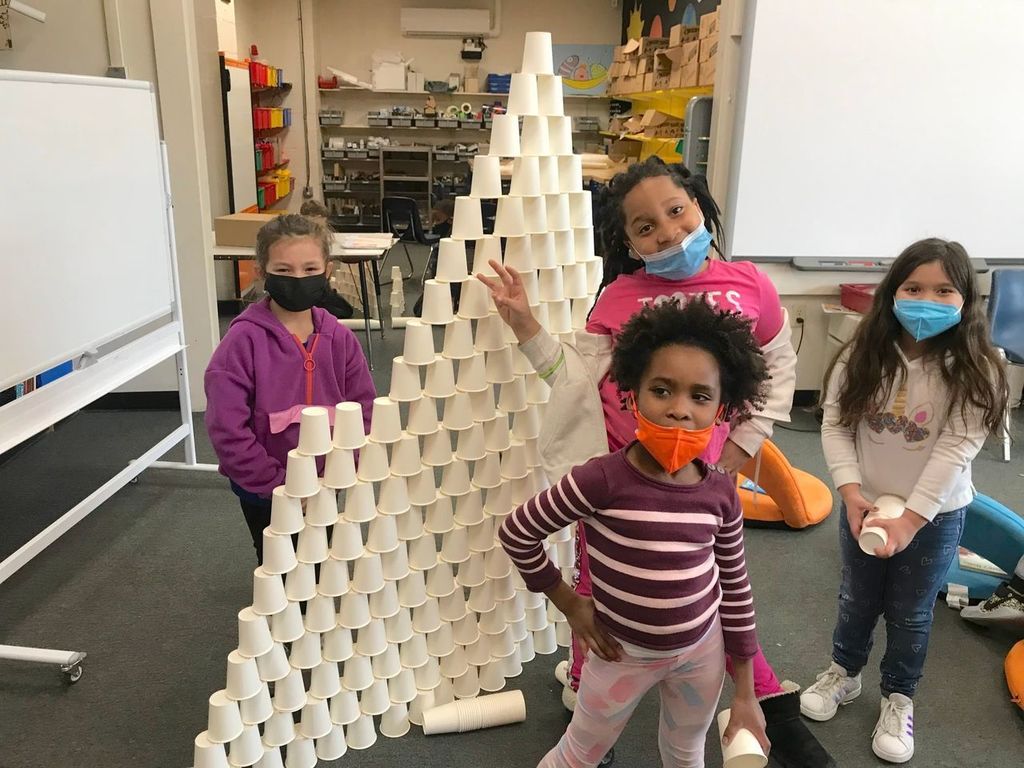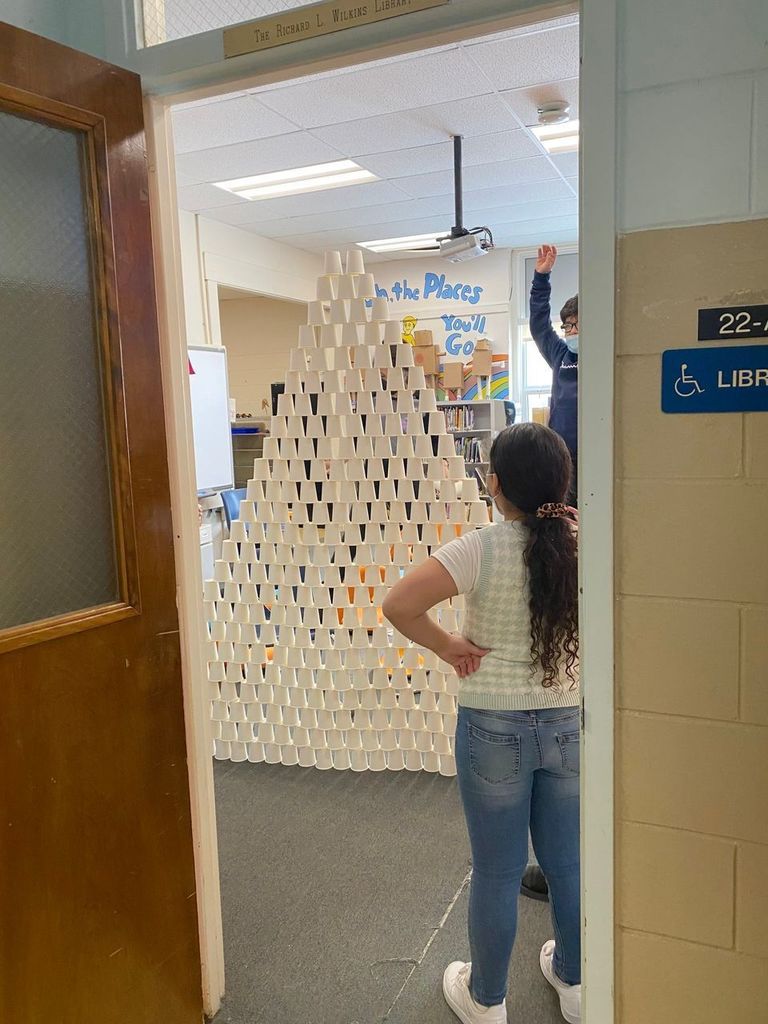 Congratulations to the Stoughton/Brockton boys hockey team for their 7-1 victory over Diman Regional Voc-Tech in a Division 3 preliminary round playoff game played March 1 at the Asiaf Arena! Stoughton/Brockton had an impressive performance before a home crowd in what was the first playoff appearance in the history of the Stoughton/Brockton co-op, and the first playoff appearance for SHS in 16 years. Colby Strunk had 2 goals, while Sean Farley, Aidan Obrock, Matt Young, Charlie Caputo and Cooper Card also scored. Stoughton/Brockton advances to play Scituate this Saturday at 1pm at the Gallo Arena in Bourne. The team is pictured here after the playoff win!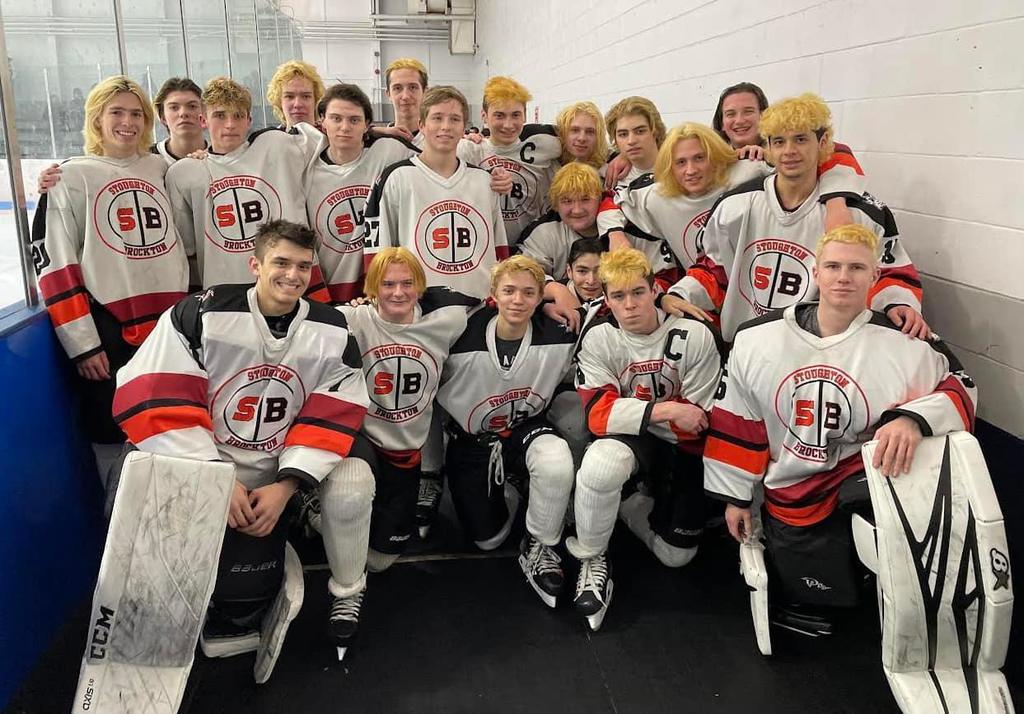 The Dawe School held another book swap the day before February vacation. Students in each grade brought books in to donate and then could look for "new" books to take home from the ones that their classmates donated. One of the hallways was turned into a bookstore with dozens and dozens of books spread out on the tables as students excitedly browsed and selected their next book(s) to read! Take a look at some pictures here...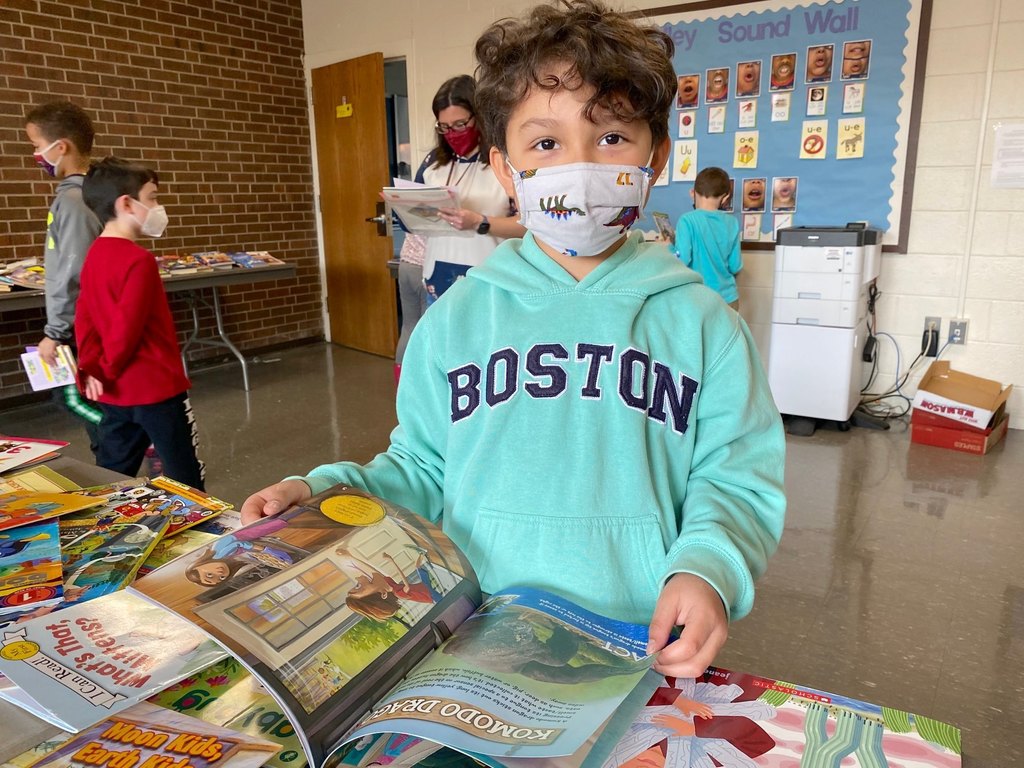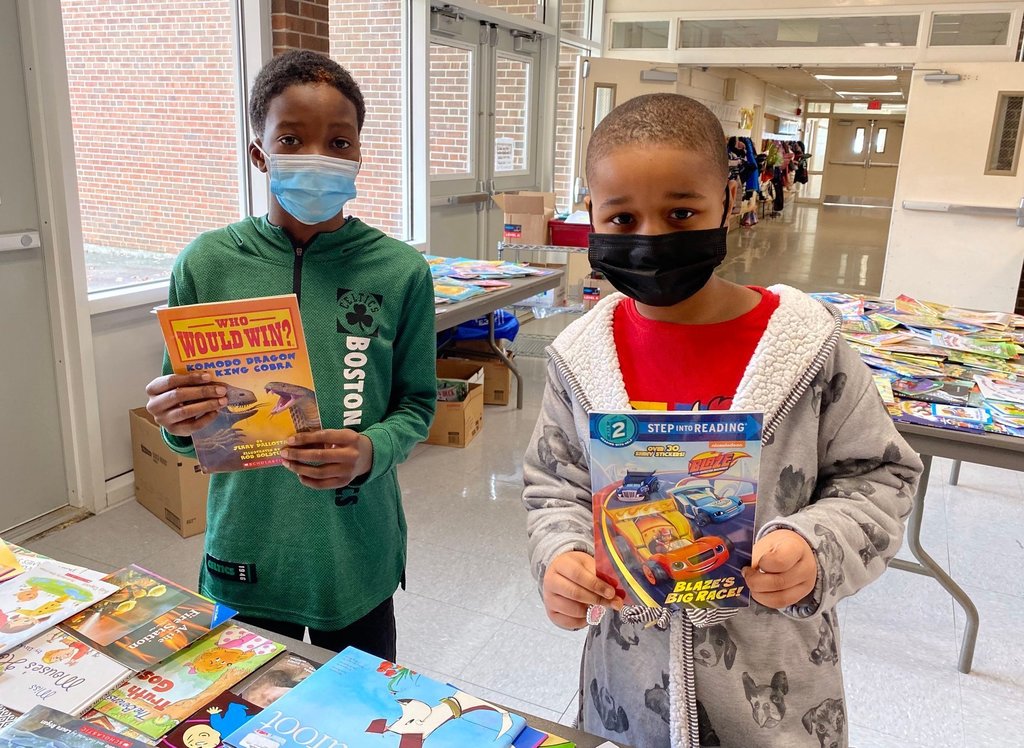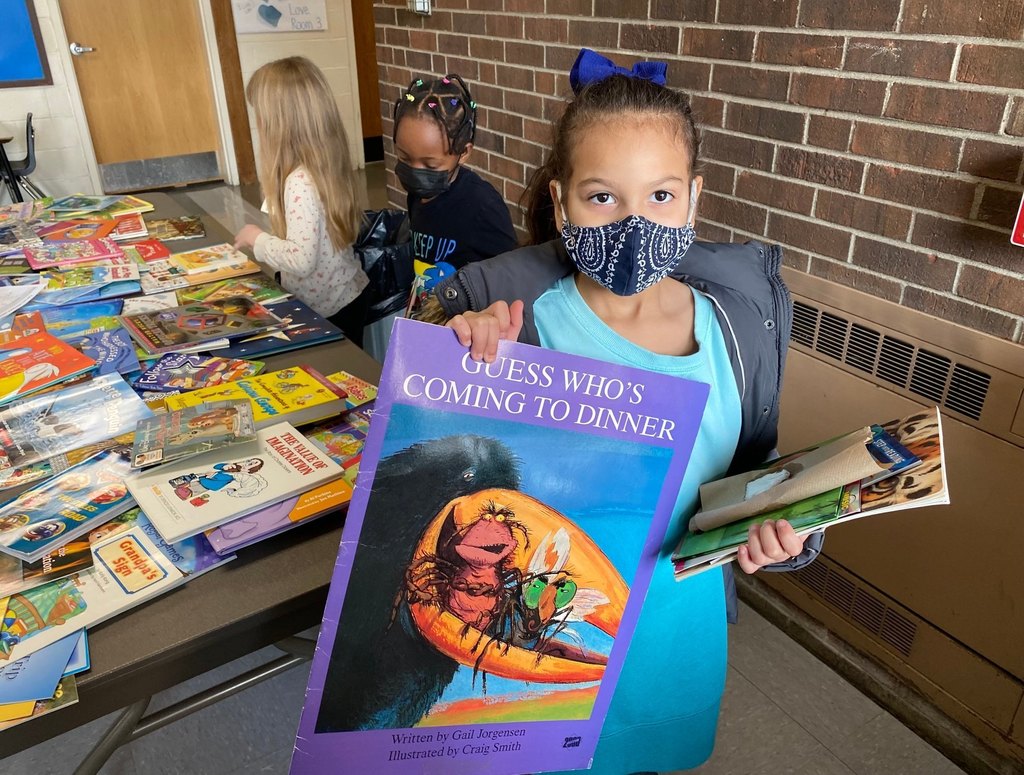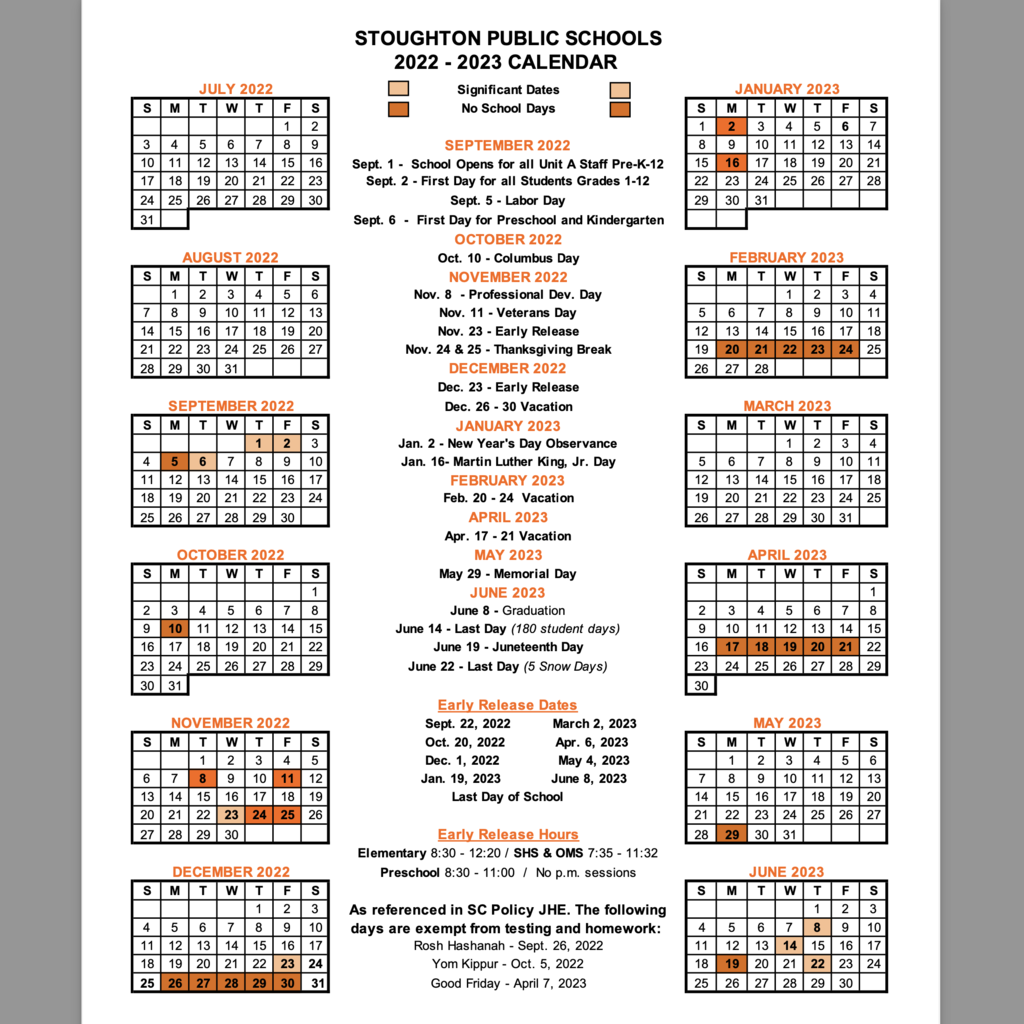 The Jones Early Childhood Center held a Black History Month Assembly before February vacation. Students listened to a virtual read aloud of "The ABCs of Black History," a children's story that introduced a different Black historical figure for every letter of the alphabet. Then, each class presented projects they had been working on centering around Black history. Take a look at some photos here...