Stoughton High seniors Katherine Giroux (pictured left) and Simarah McPherson (right) recently represented SHS at the MIAA Girls and Women in Sports Day held at Faneuil Hall in Boston! This event is held annually to celebrate the many opportunities girls and women have to compete in sports throughout Massachusetts and across the country. Katherine participates in field hockey and indoor/outdoor track & field and Simarah participates in cheerleading and indoor/outdoor track & field. Both are captains on the outdoor track & field team this spring.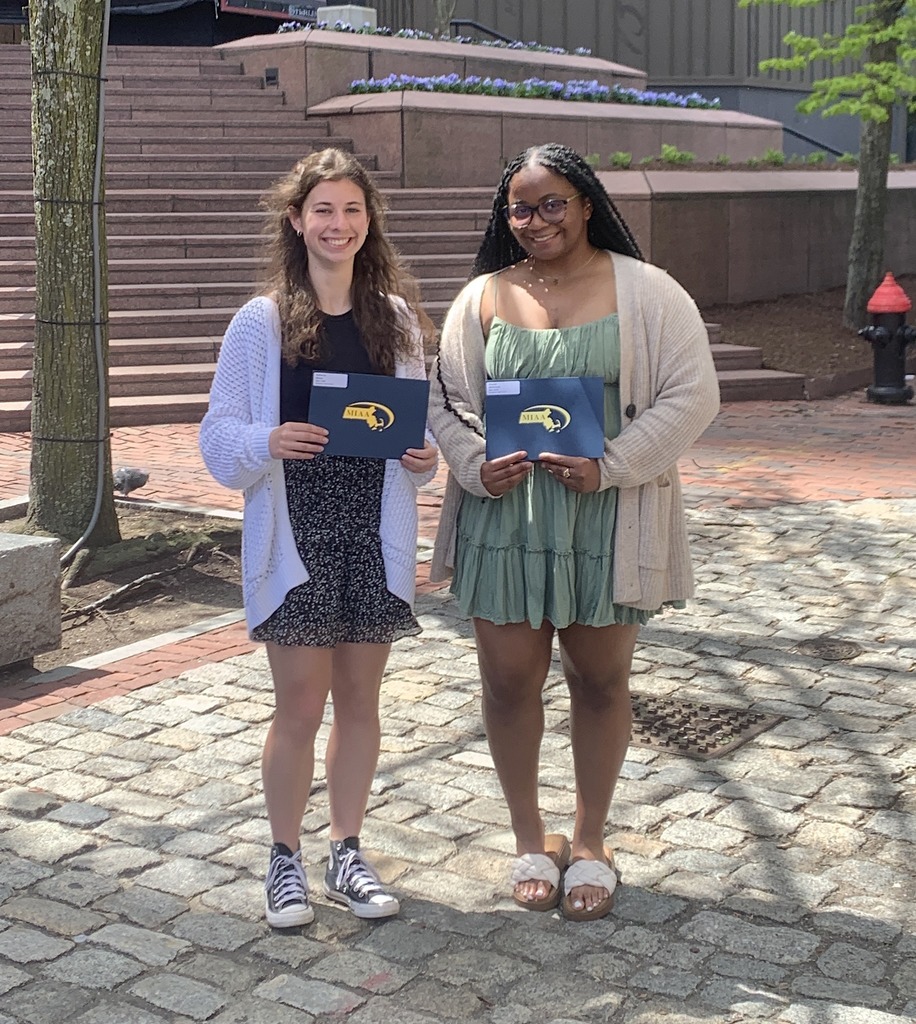 Take a look at some pictures from the O'Donnell Middle School's 6th grade spring dance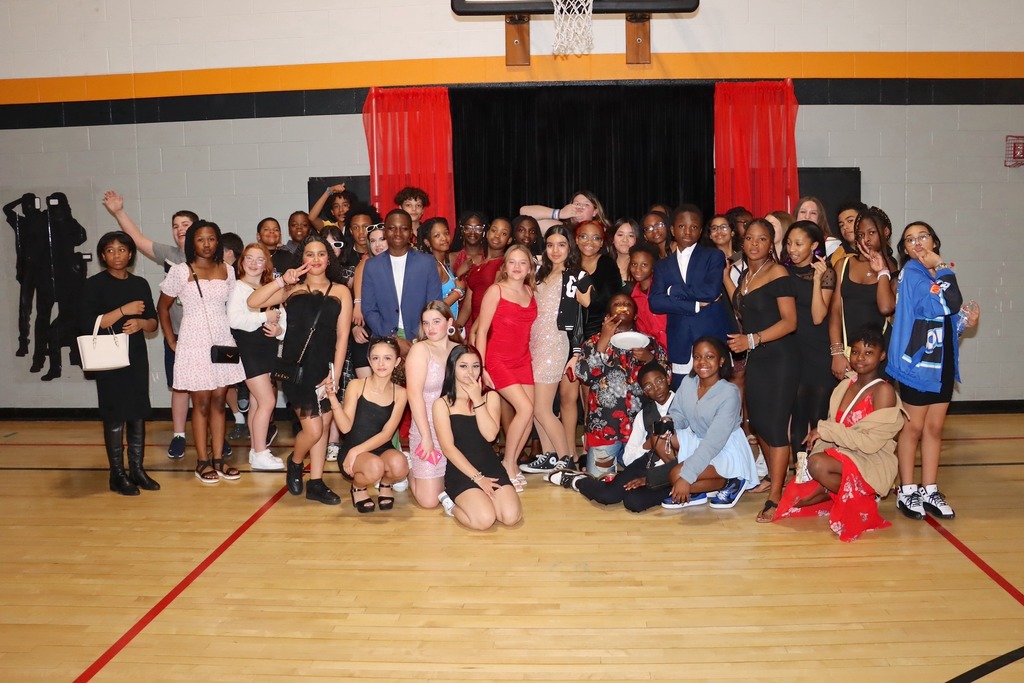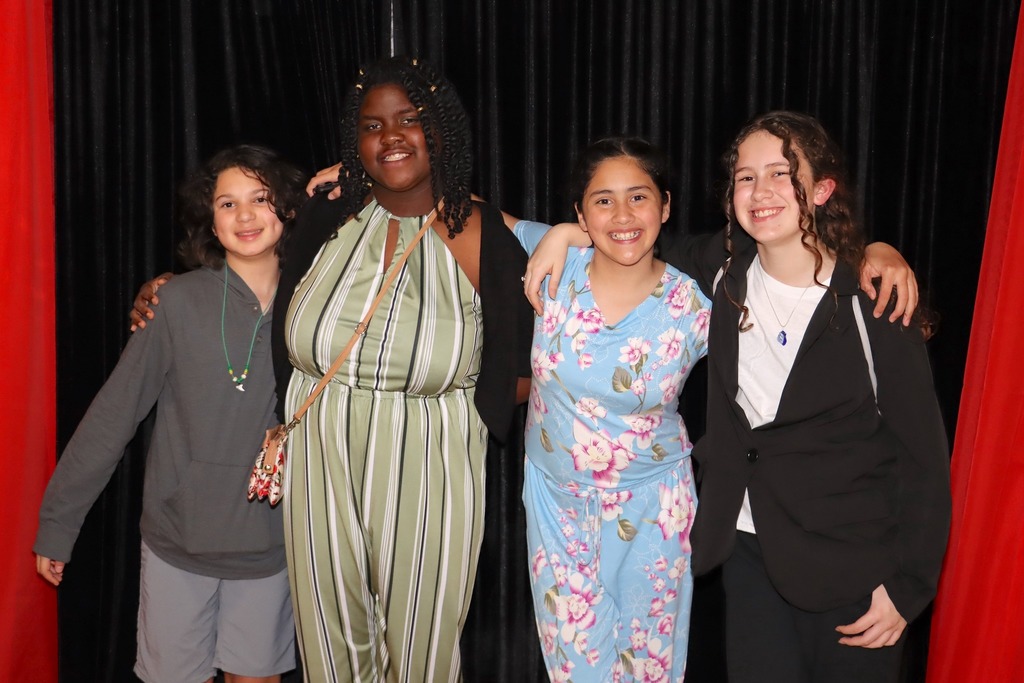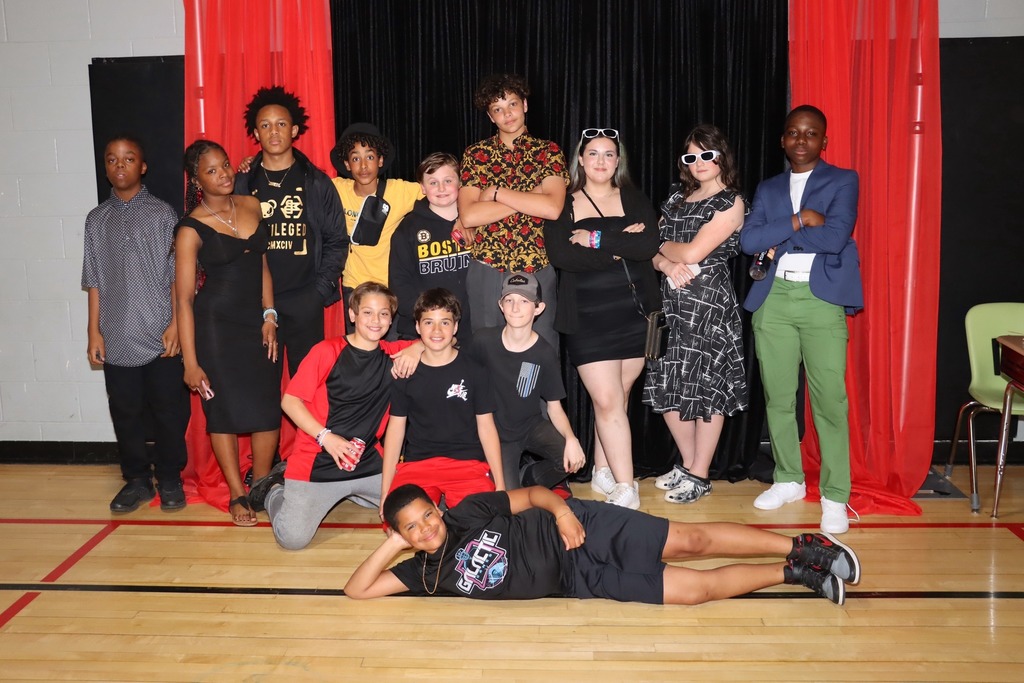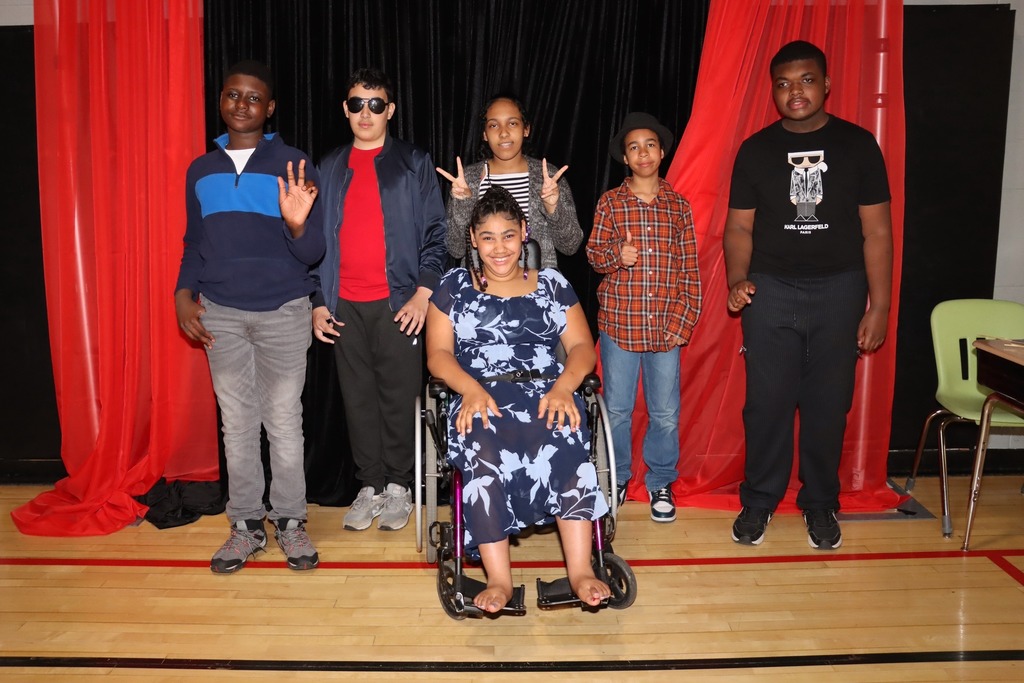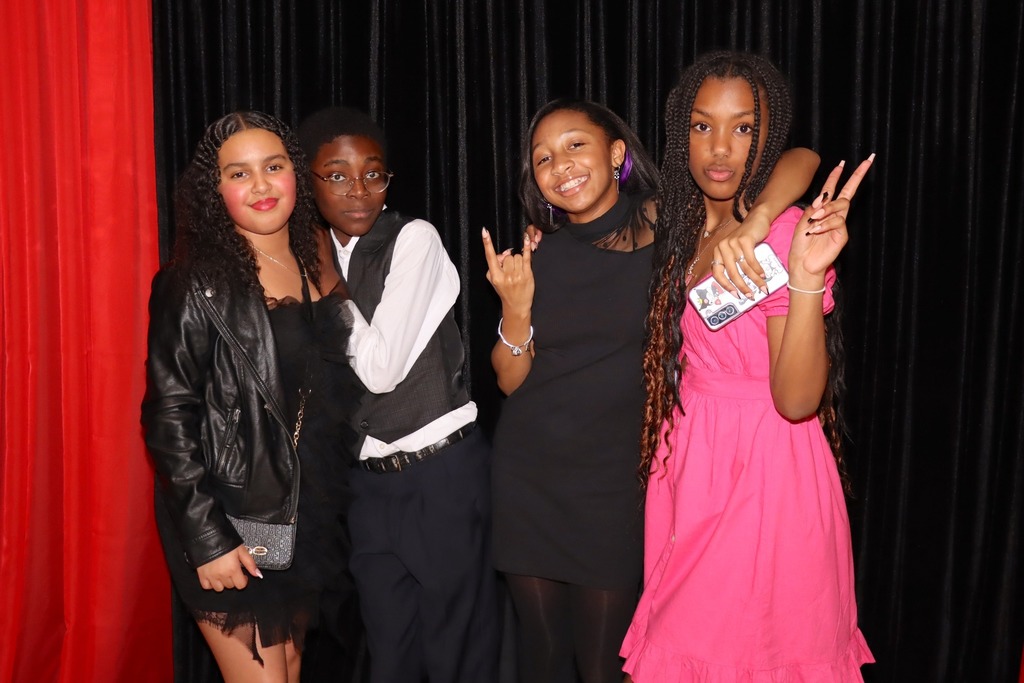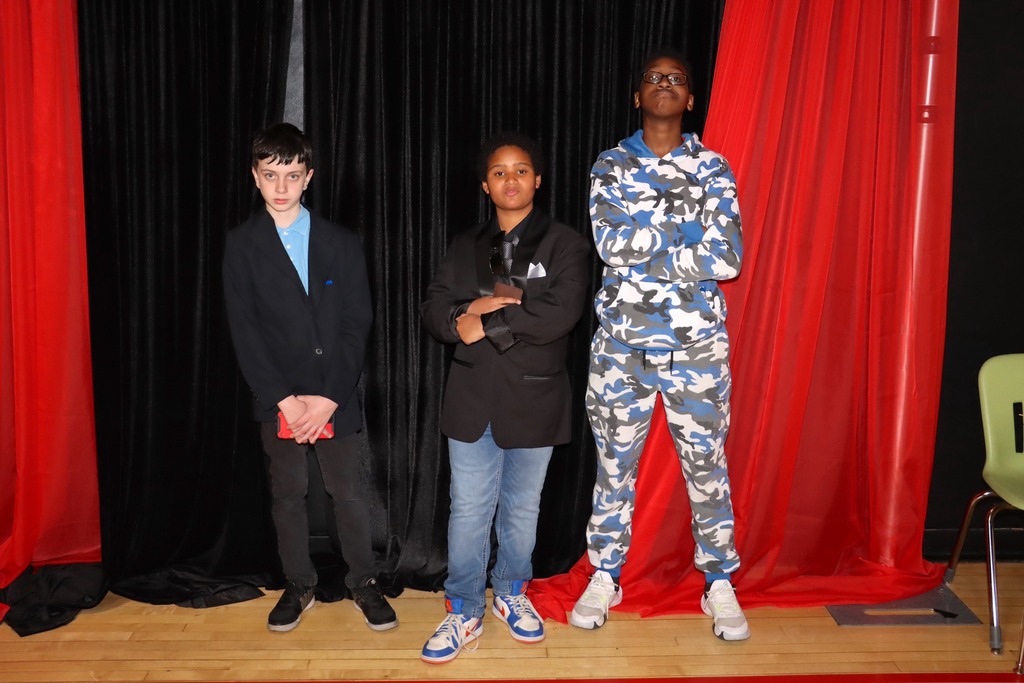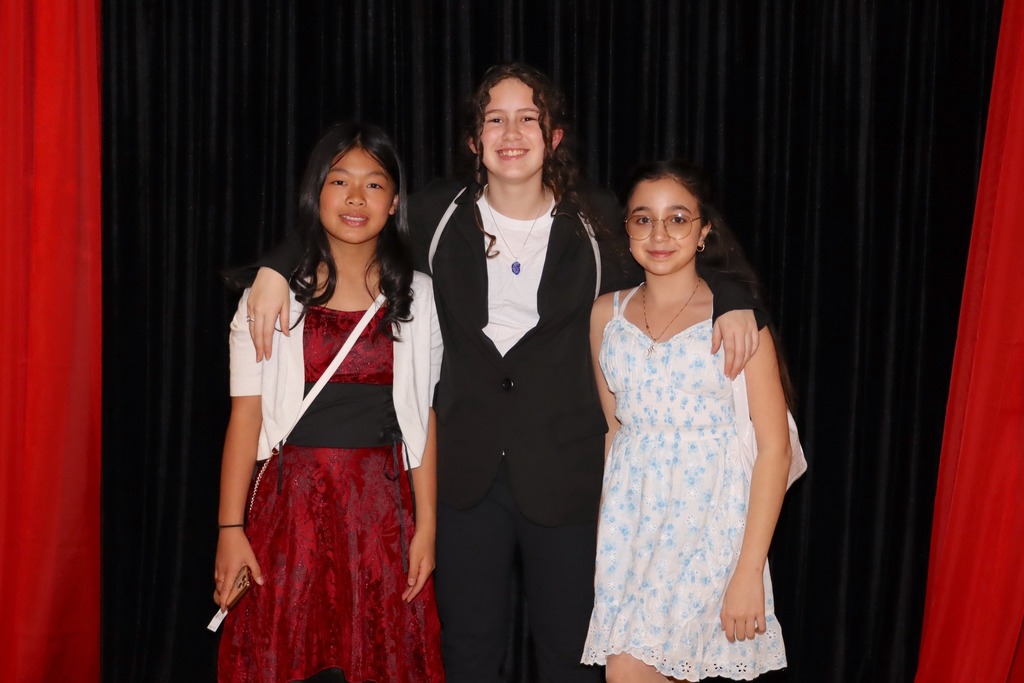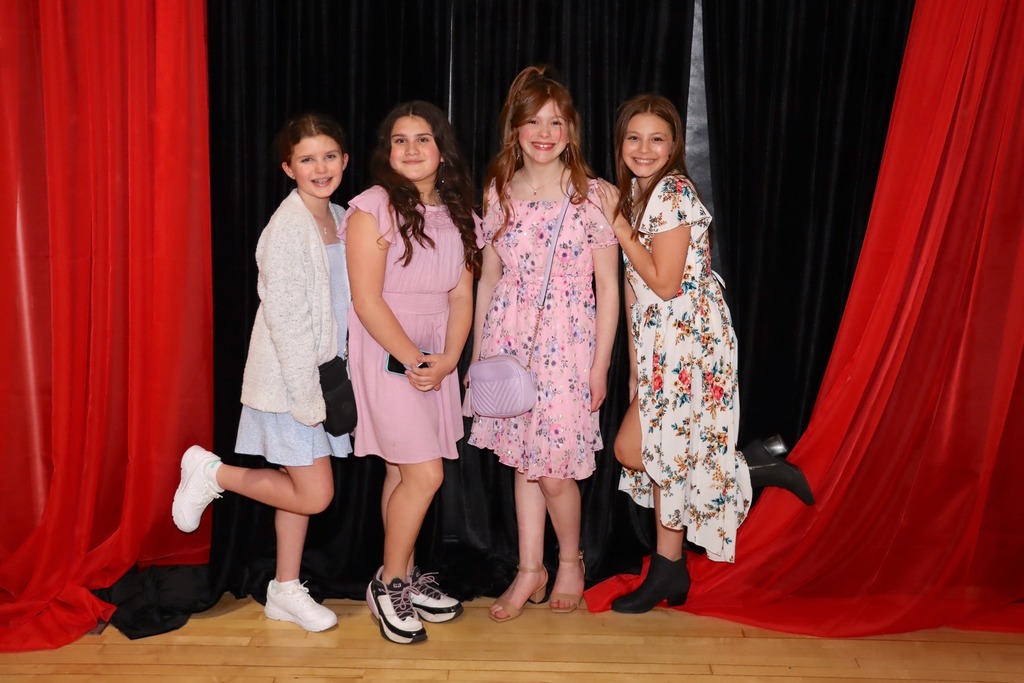 The Wilkins School Student Council, under the direction of advisor Mrs. Pearl, organized a food drive last month for the Ilse Marks Food Pantry in Stoughton. Each grade at the Wilkins was assigned a different category of food to donate, with Wilkins families contributing 350 items! Student Council members are pictured here with the donations. Great job giving back to the Stoughton community!

Congratulations to the SHS boys track & field team for winning the MSTCA Division 3 Relay Meet! SHS came in first overall at the meet, winning the high jump, long jump, and shuttle hurdles events, coming in second in the 4x100, and placing sixth in the 4x200 and javelin.

Congratulations to Stoughton High senior Murtaza Khalil for receiving the Massachusetts Association of School Superintendents (MASS) Certificate of Academic Excellence! Massachusetts school superintendents present this award annually to deserving students in school districts across the state. SPS Superintendent Dr. Thomas Raab presented Murtaza with his award during a recent School Committee meeting. Murtaza is a self-driven individual who is a positive contributing member of the SHS Class of 2023 and overall Stoughton Community. His academic achievement has placed him among the top in his class at SHS. Among his many academic achievements, he has made the honor roll each school year and has taken nine Advanced Placement classes, while earning the highest of grades in these classes. Murtaza is a student who continuously seeks out opportunities to learn that extend beyond our typical classroom and programming, as is evidenced by his participation in academic programs like the Northeastern Young Scholars Program and the US Biology Olympiad. Beyond academics, Murtaza participates in athletics and extracurricular activities, such as tennis (where he is a captain), soccer, The SHS Knight, and holds the role of Vice President in the Stoughton HOSA-Future Health Professionals Chapter. He is a member of the National Honor Society and has participated in Student Council and the SHS math team. After high school Murtaza plans to obtain a degree in biochemistry with some study of pharmacology and utilize his knowledge and skills to contribute to cancer research, with a focus on multidrug resistance. Murtaza is pictured here with Dr. Raab, SHS Principal Julie Miller, the School Committee, and his parents.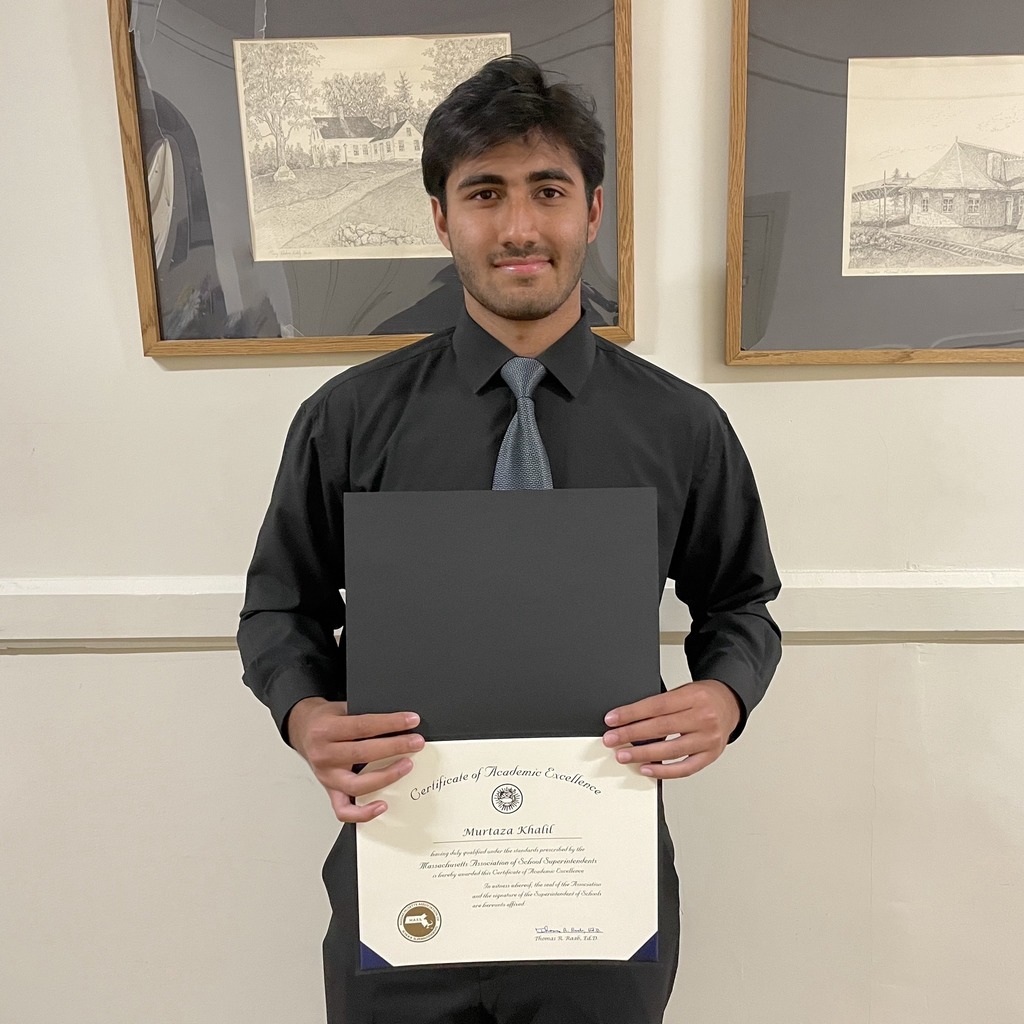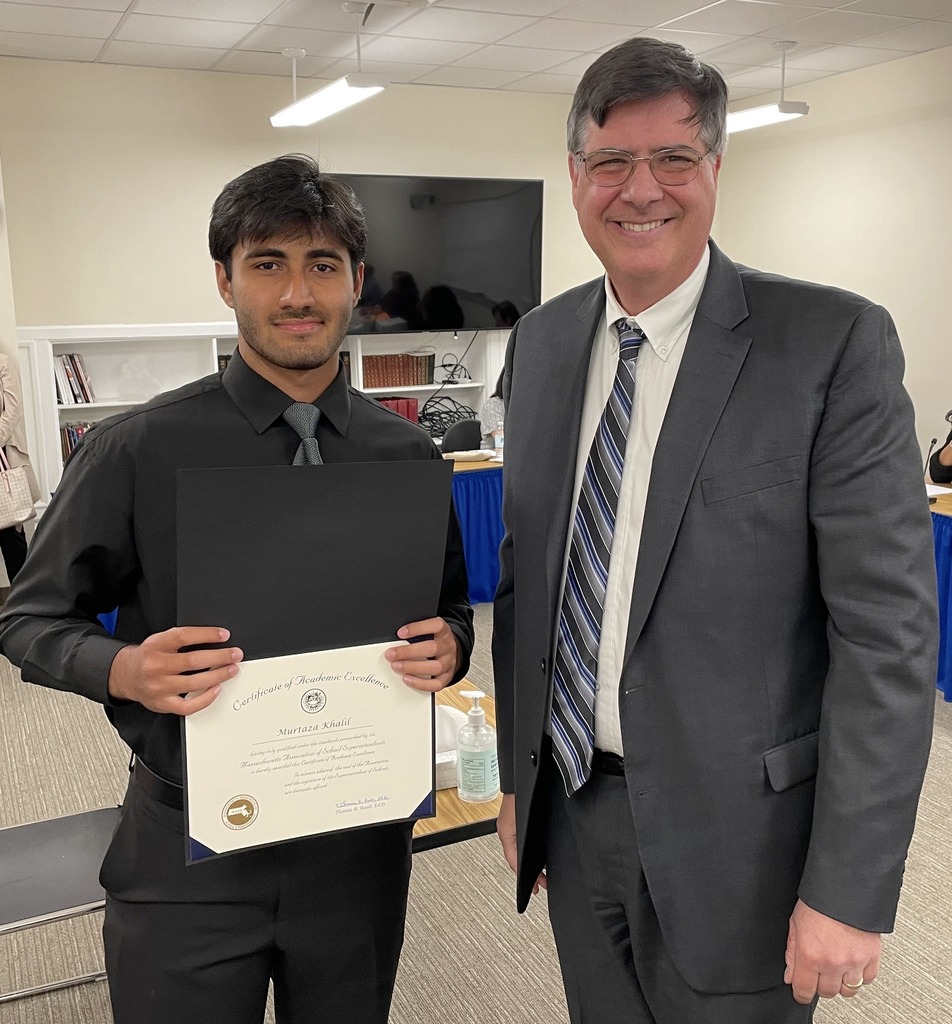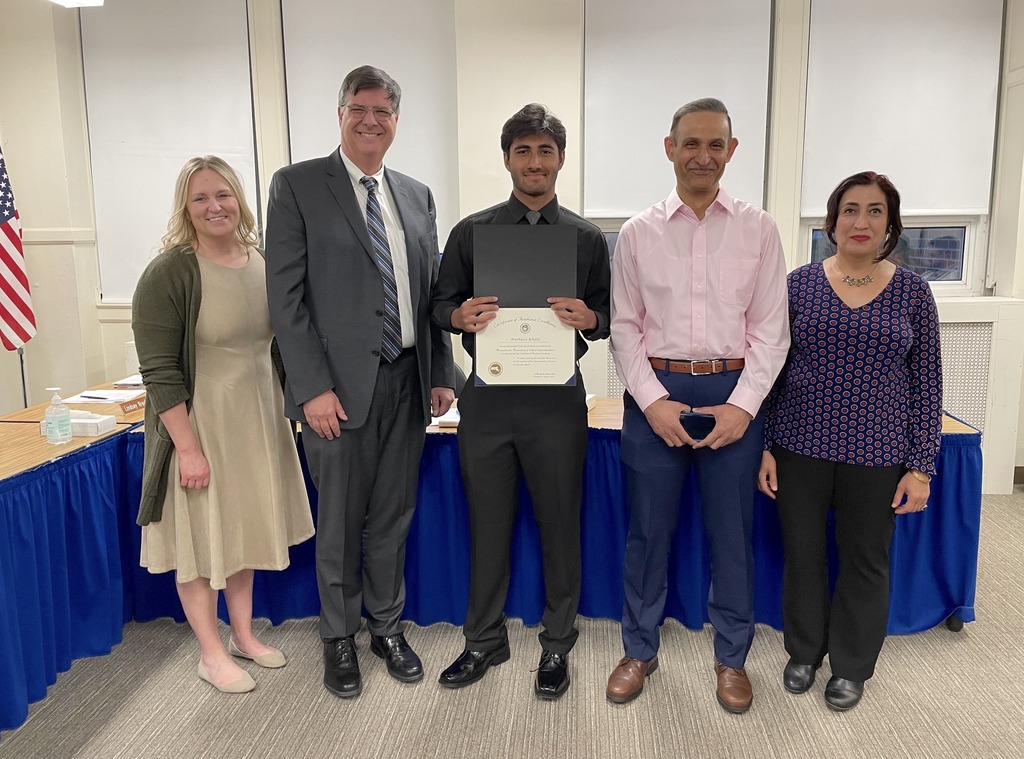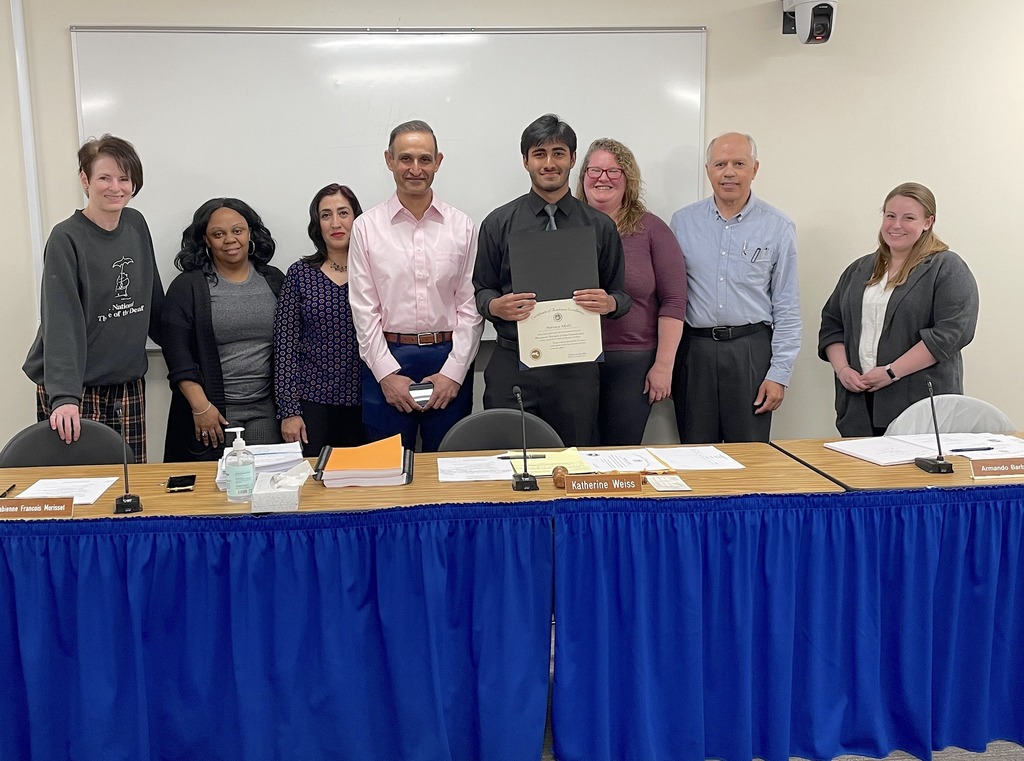 Students at the O'Donnell Middle School recently took part in a month-long NCAA basketball tournament style competition called "Mammal Madness." The competition, run by Arizona State University, encourages students across the country to learn about animals and their habitats. This is the 11th year of the tournament and the third year students at OMS have participated. Students research specific animals and create information slides or battle posters to share with their classmates (we posted some examples here). They then use that information to fill out a bracket in a who-would-win simulated tournament between species. The habitat of the battlefield comes into play, and much like in the wild, species do not always fight, but one may lose by walking away, leaving the playing field, or through external interference. This year, the wolverine defeated the okapi in the championship battle. Justin Koch, who had the highest scoring bracket on team 8B, is pictured here with his trophy. Other winners for different class periods on Team 8B include: Emmanuel Saint-Hilaire, Adalynn Giunta, Carl Thompson, and Henrique Dos Santos. Congratulations!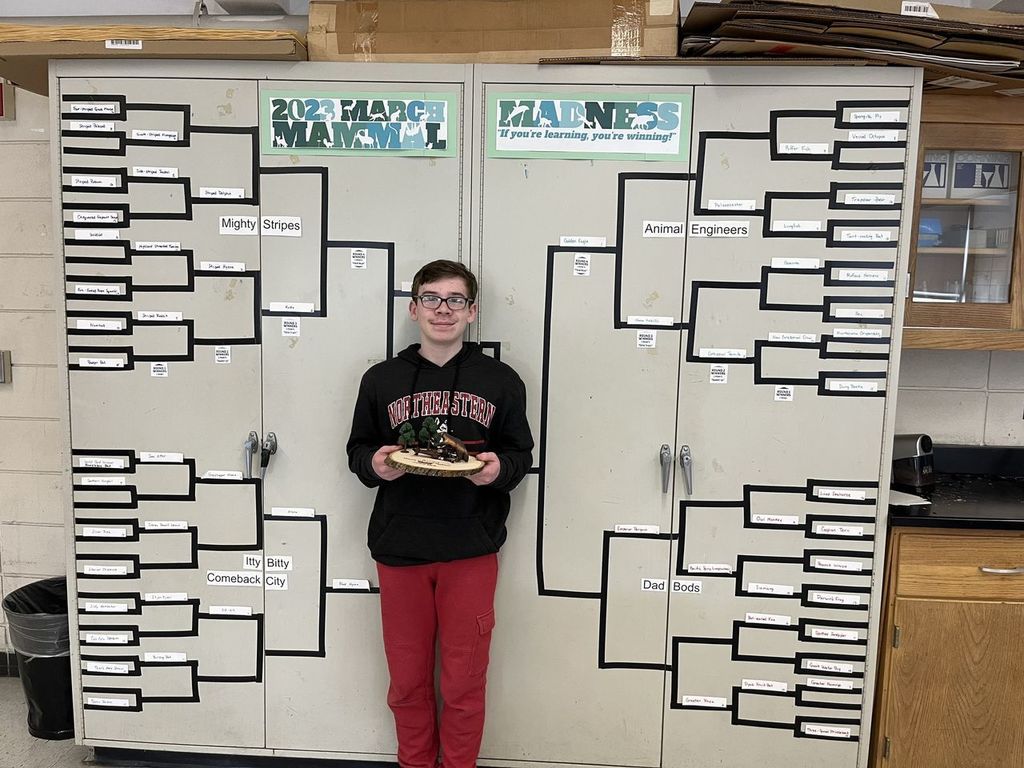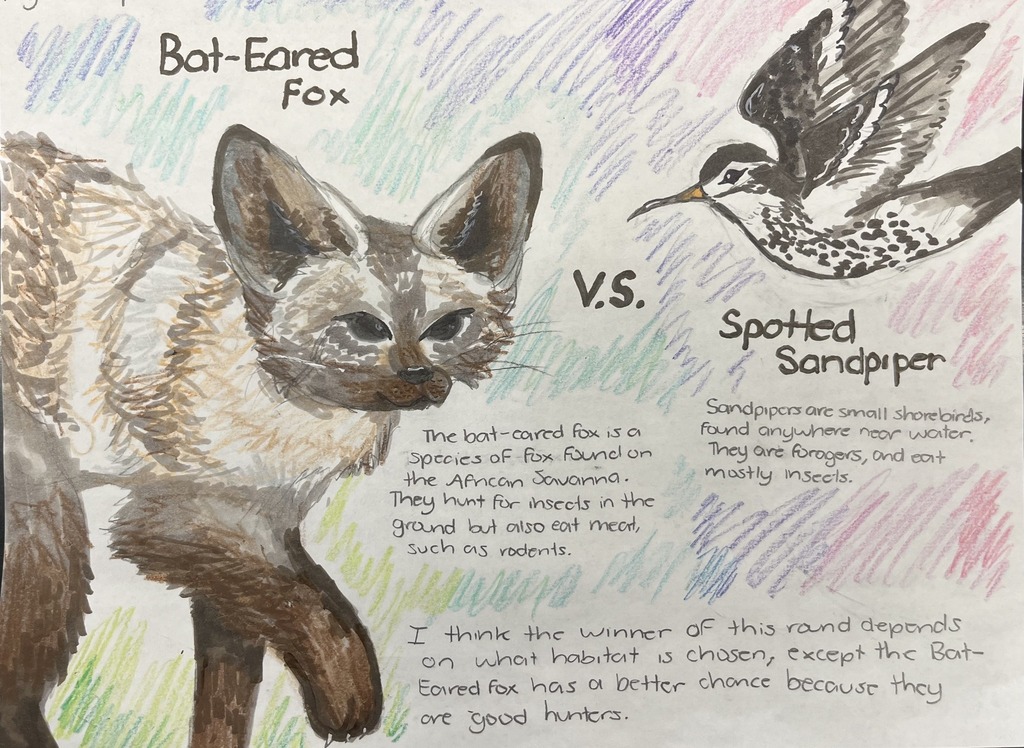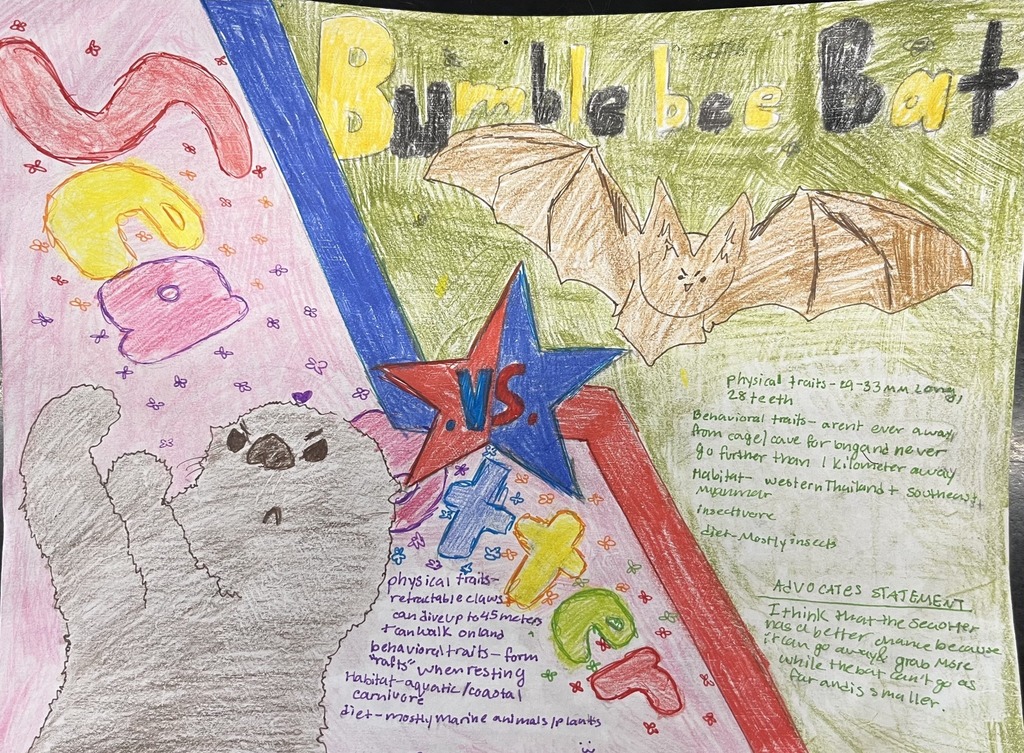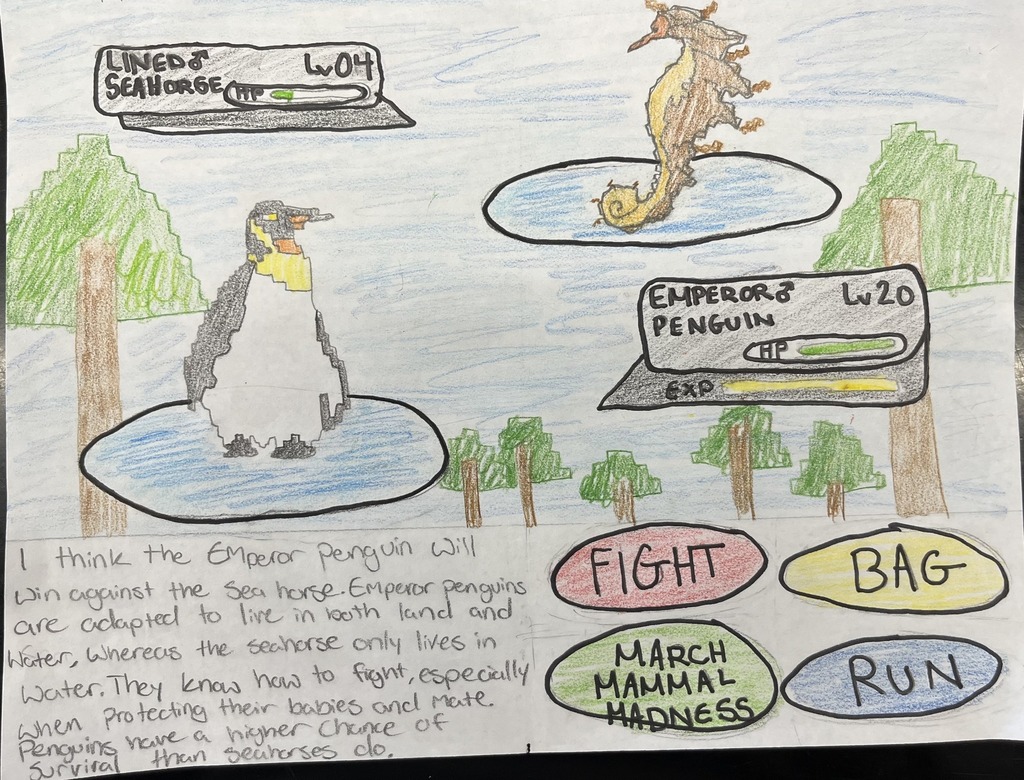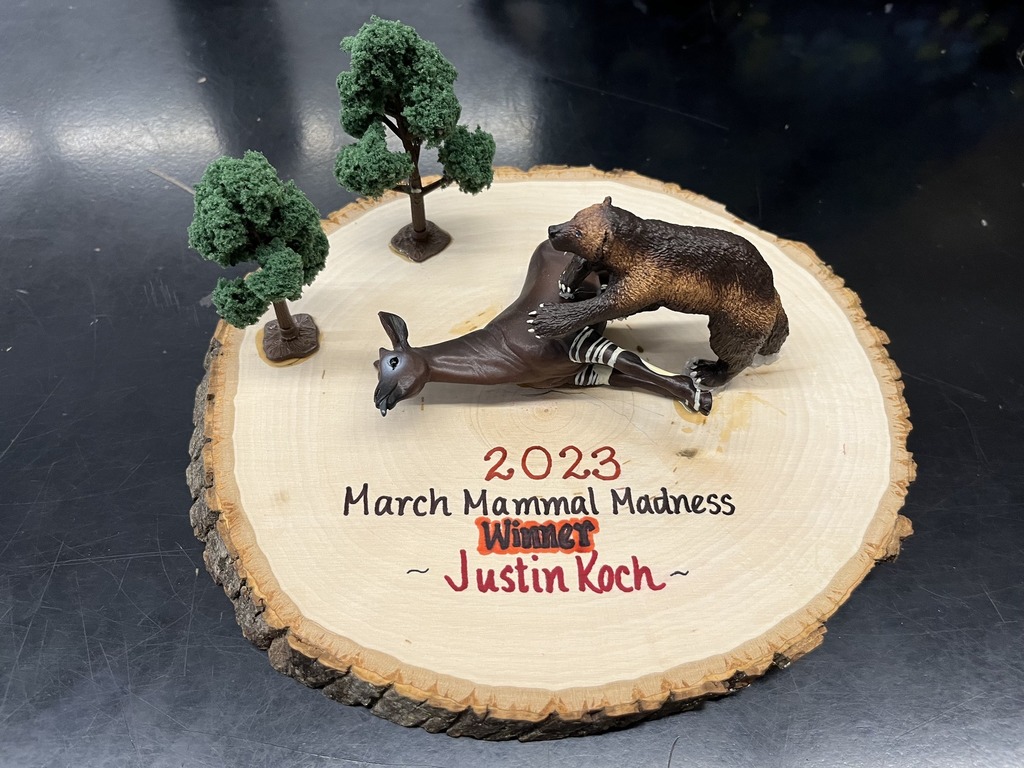 Students at the Wilkins School enjoyed seeing Eddie, the Norfolk County Sheriff's Office comfort therapy dog! Officer Michael Monaghan, Eddie's handler and partner, brought him to the Wilkins for a visit. Wilkins first graders are pictured here.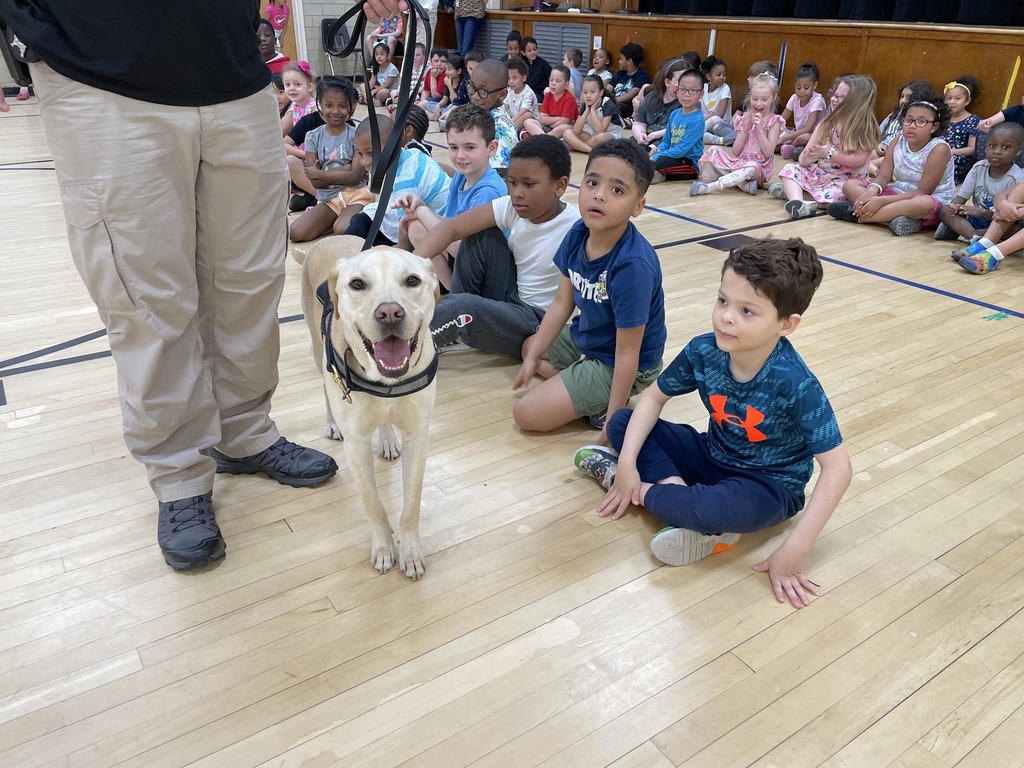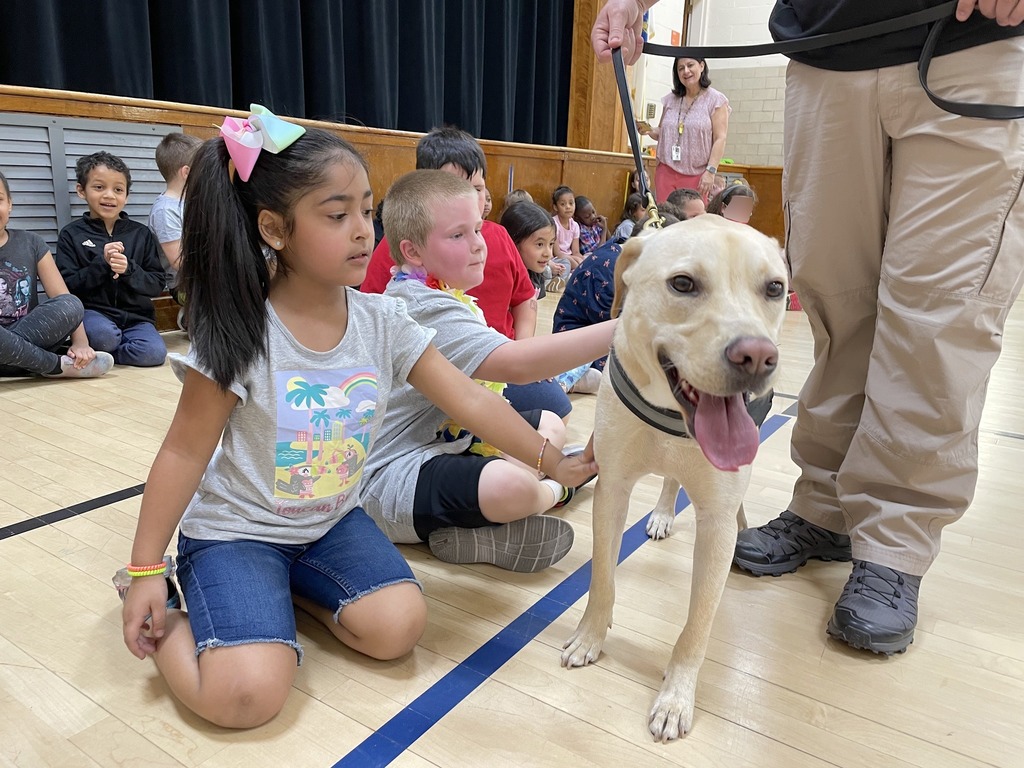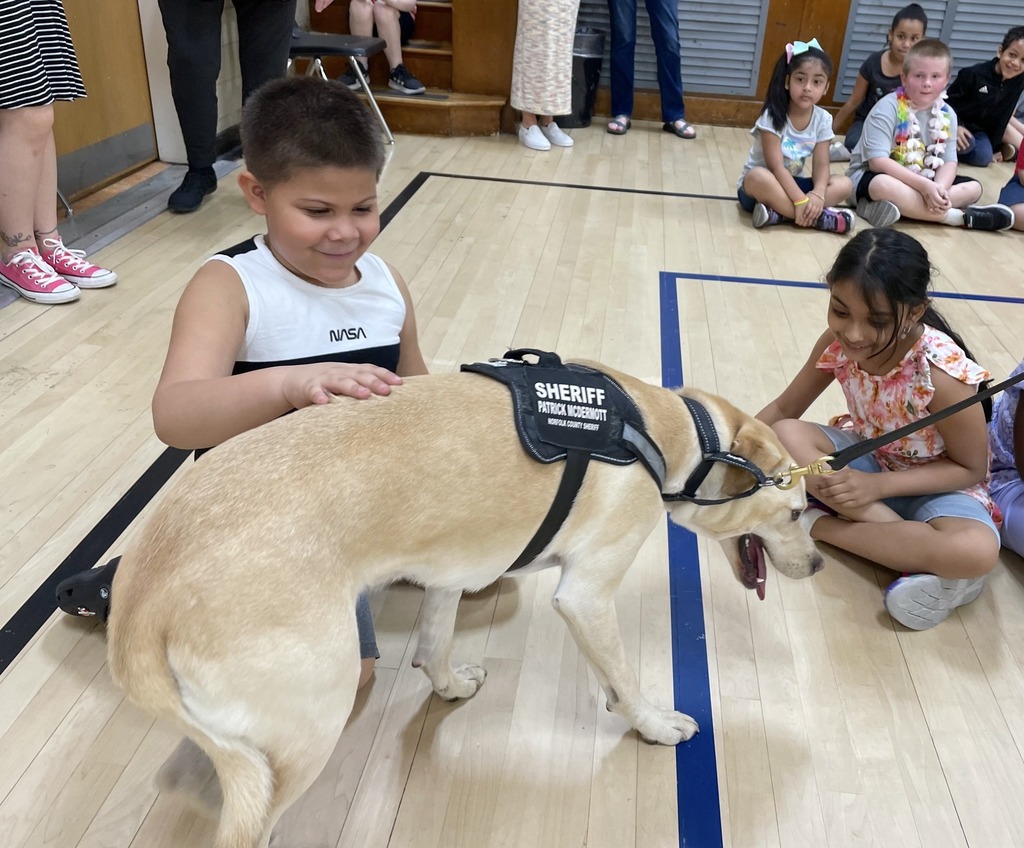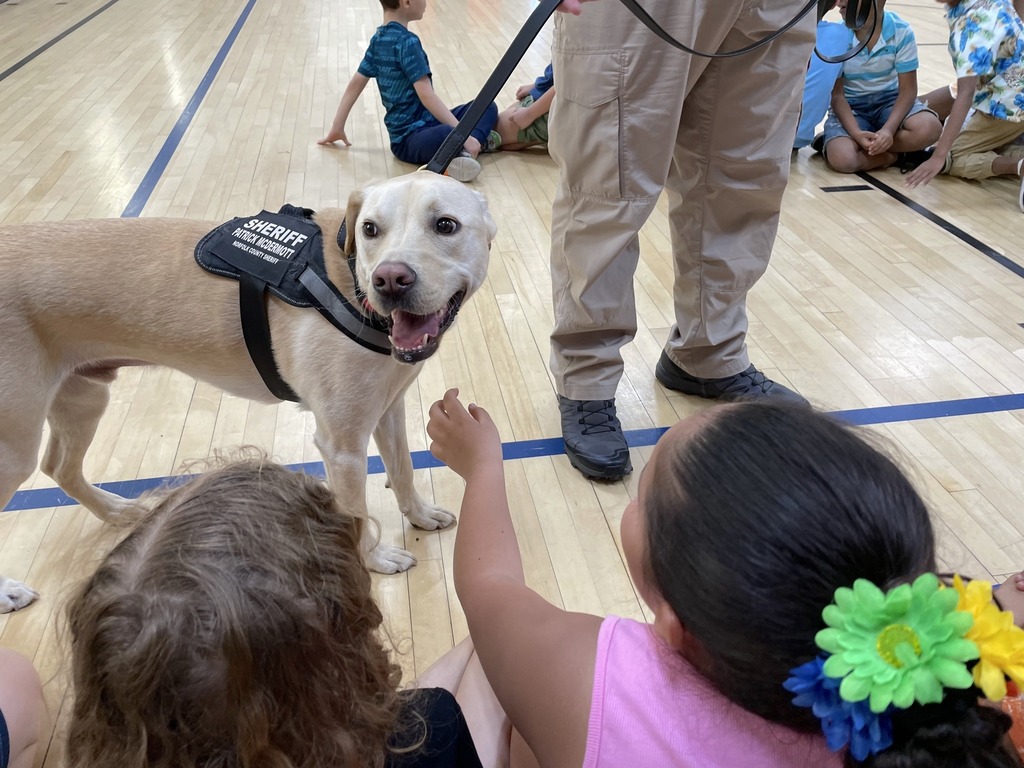 The Gibbons School Fine Arts Festival is May 8 and student artwork from all grades will be on display in the gymnasium. Here are two examples of projects that will be featured...Alexander, in 5th grade, made a replica Iron Man style helmet out of cardboard! And, Alyssa, also a fifth grader, made replica headphones to listen to some Taylor Swift music!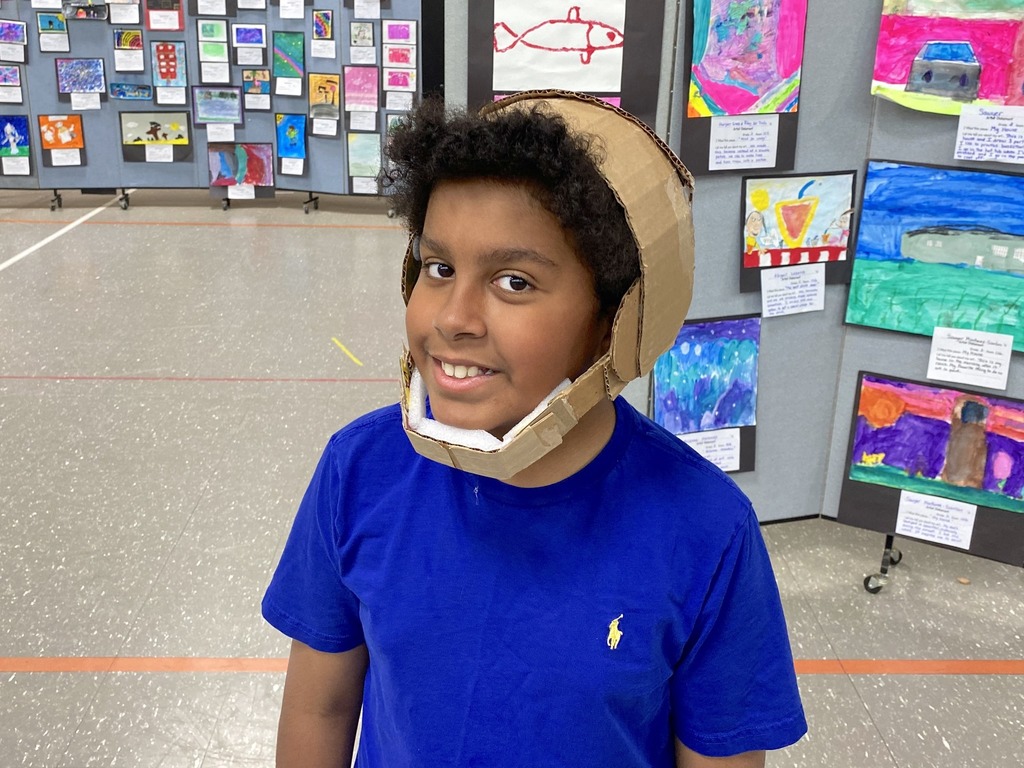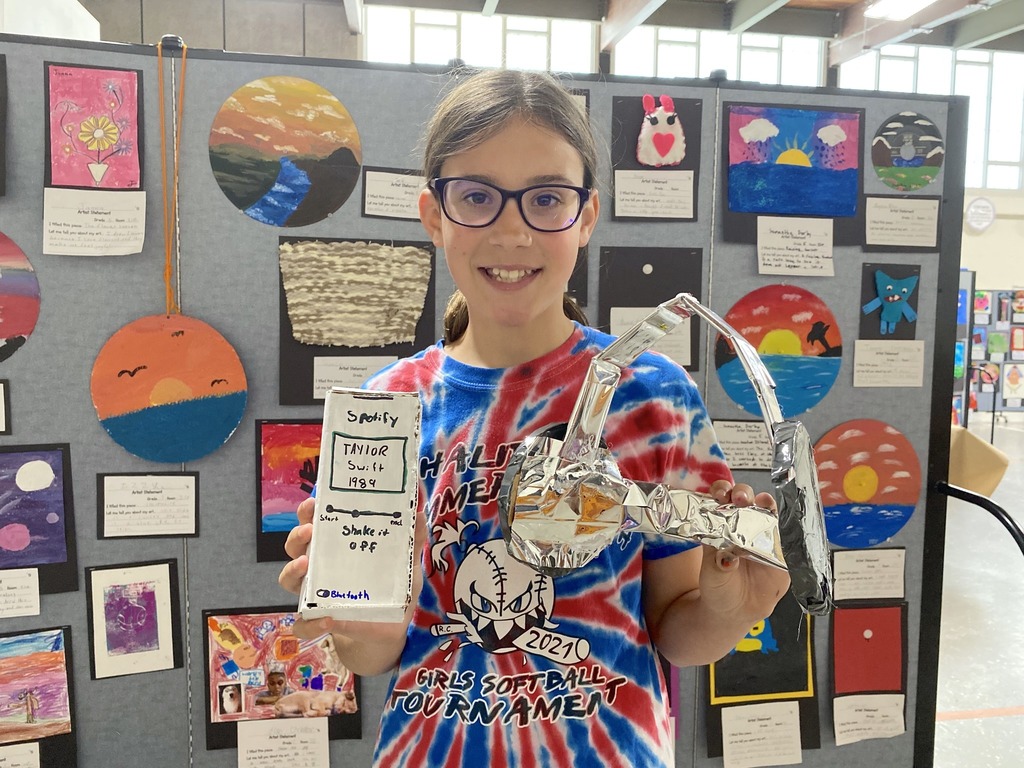 Here are some Dawe School Dragons gathered before the start of their Spring Walk to School Day on May 3rd!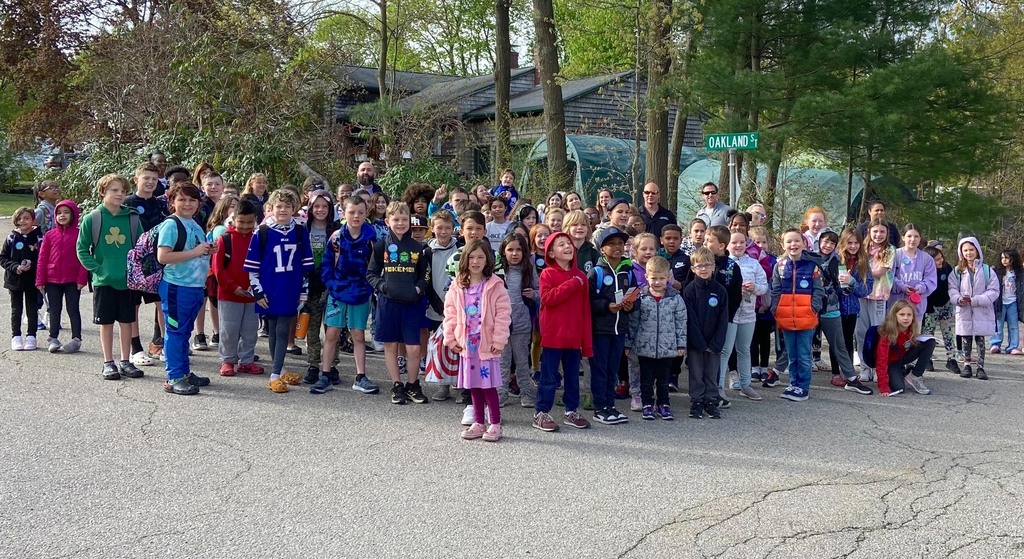 It was a memorable ride to school for South School siblings Gabriel and Daphne Eustis! Gabriel, a second grader, and Daphne, a kindergartener, won a ride to school with the Stoughton Police Department at the South School's Pumpkin Patch event back in the fall. Chief Donna McNamara drove Gabriel and Daphne to school on May 5, arriving at the South with lights flashing. Before their ride to school, Gabriel and Daphne got to tour the police station and help with roll call.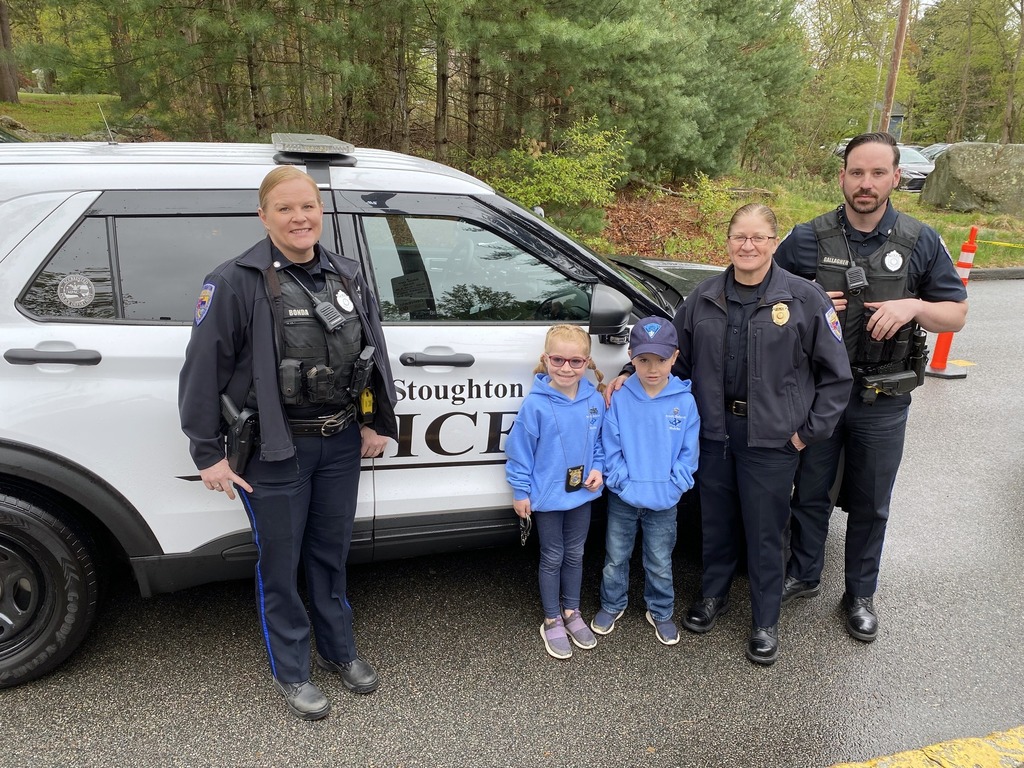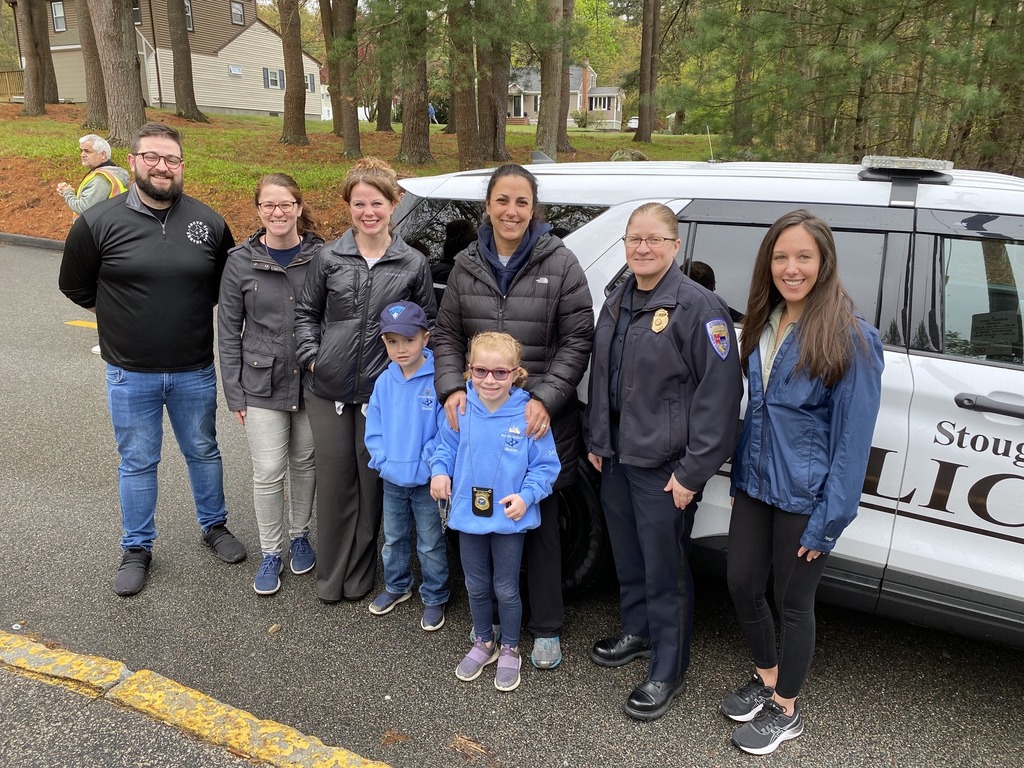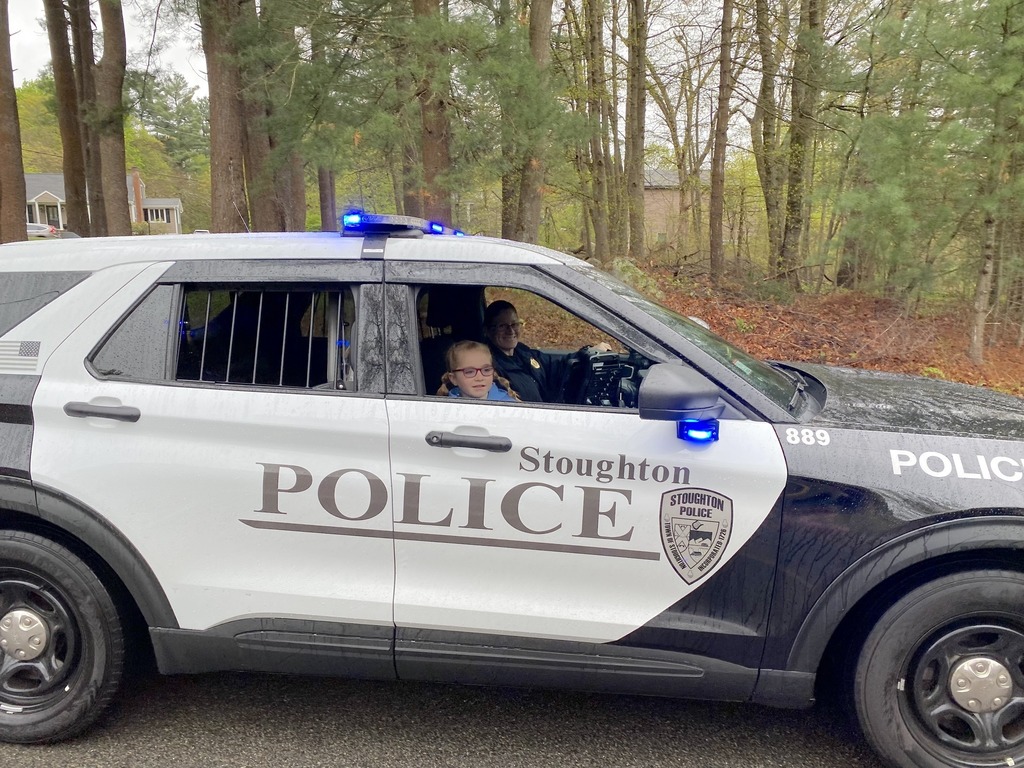 Gibbons School students in grades K-3 enjoyed watching the 4th & 5th grade bands and chorus perform during an in-school concert! Families will be able to see the bands and chorus perform during the Gibbons Fine Arts Festival on May 8.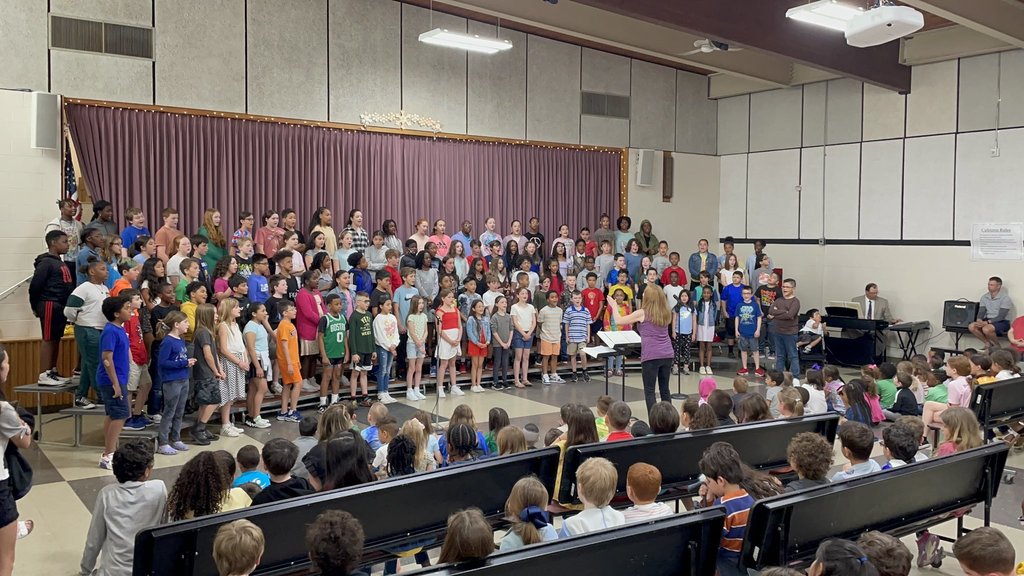 Two Dawe School students were honorable mention winners in the Massachusetts Water Resources Authority's Annual Poster Contest for this school year! The MWRA received close to 2,000 posters and only selected seven winners in each of the four categories - grades K-2, grades 3-5, grades 6-8, and grades 9-12. Kindergarten student Maelys Bernard, pictured left, won honorable mention in the K-2 category, and fifth grader Na Pham, pictured right, won honorable mention in the grades 3-5 category. The MWRA will honor contest winners at a ceremony later this month. Winning posters will also be on display at the Metropolitan Waterworks Museum in Boston. Congratulations!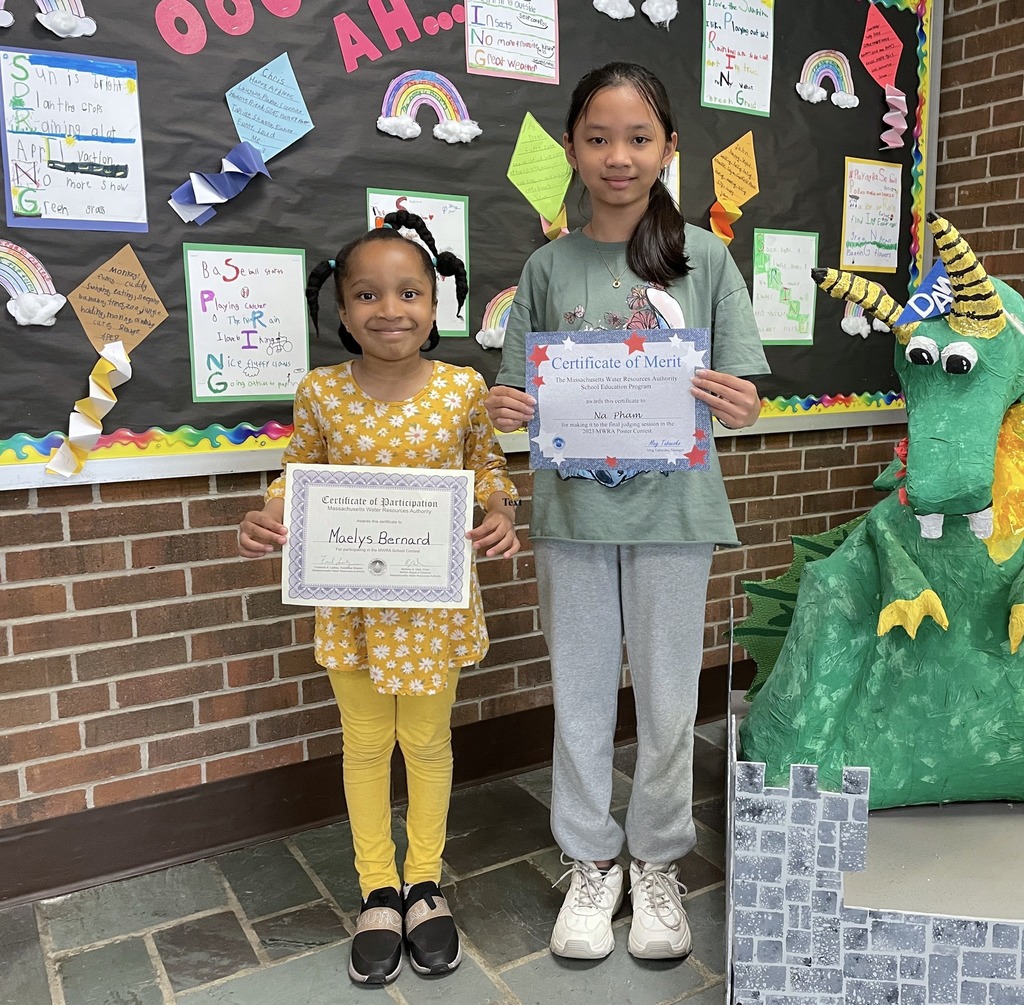 The South School Sharks recently recognized the April S.H.A.R.K. Students of the Month. These students (pictured here) have consistently displayed the South School S.H.A.R.K. principles of being safe, hard working, accountable, respectful, and kind. Congratulations!

The Stoughton Public Schools 2nd Annual Spring Author Series kicked off with a great crowd gathering at the Hansen School to hear from children's author Susan Tan. Students received a free copy of one of Susan's books and she signed some copies for students after the event! SPS elementary students (and their families) from all of our elementary schools are invited to attend these author events.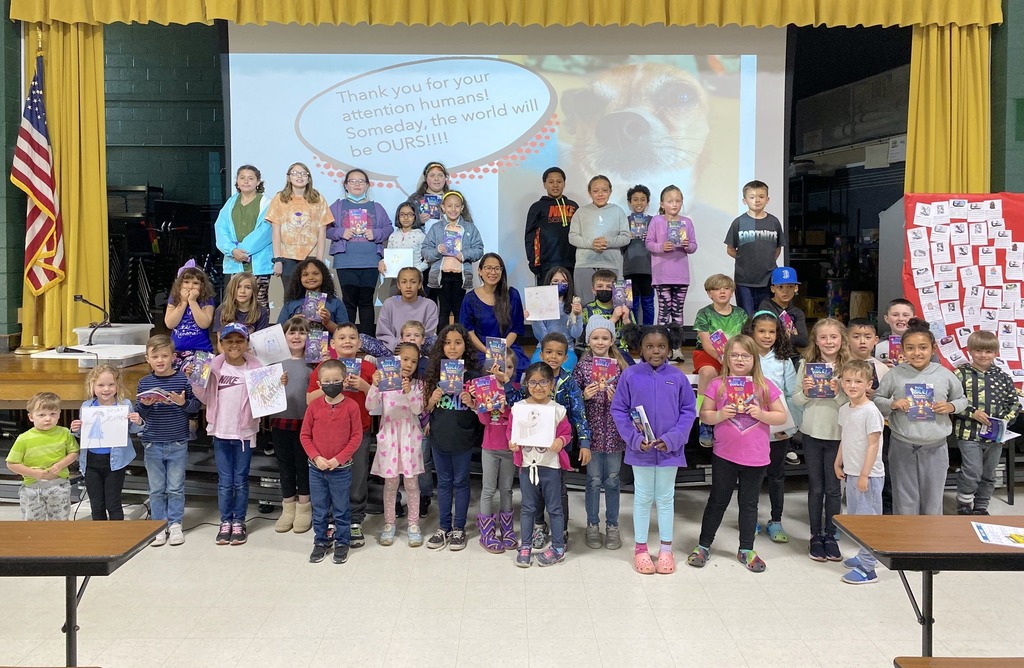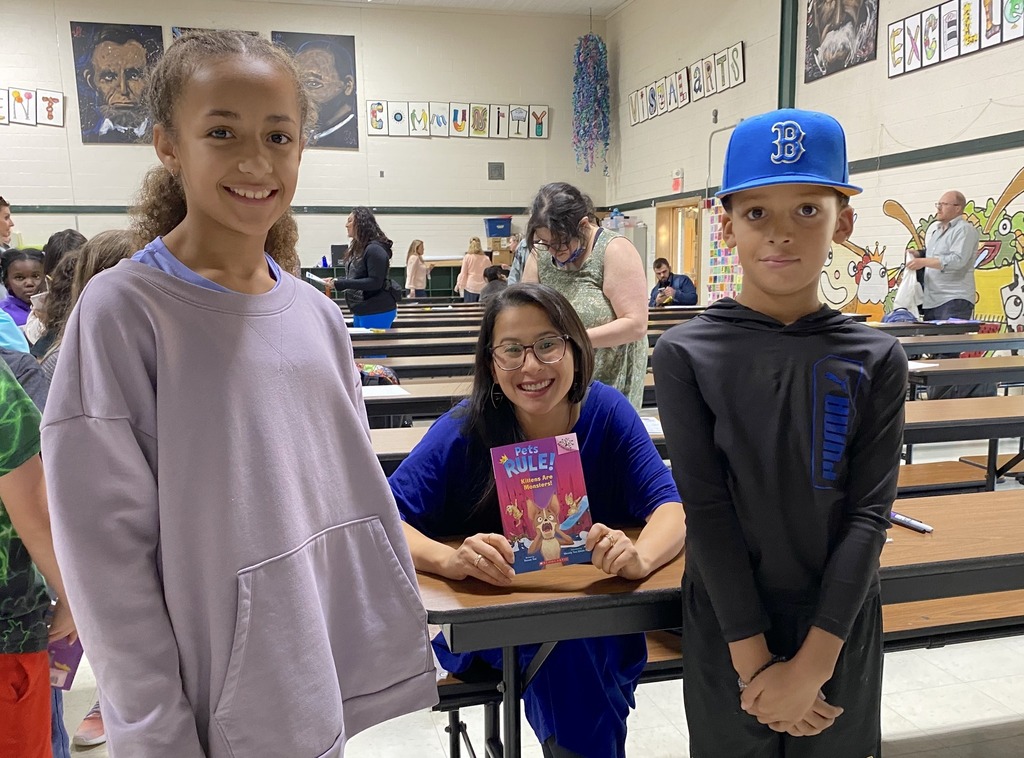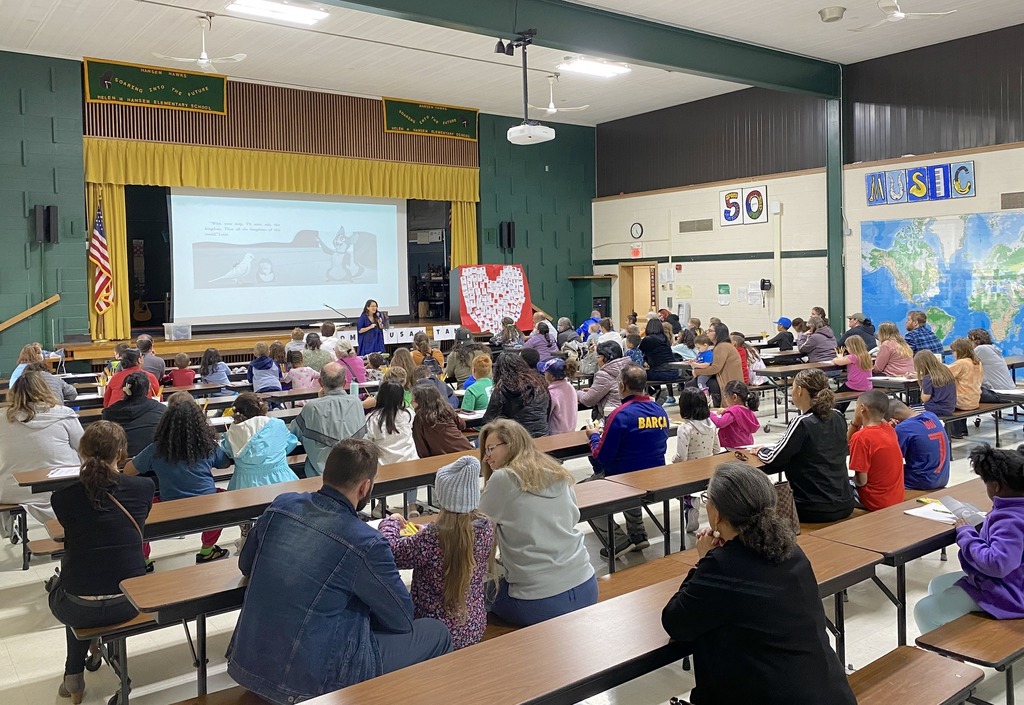 Here are some Gibbons School students who recently gathered at Town Spa for their monthly walk to school day.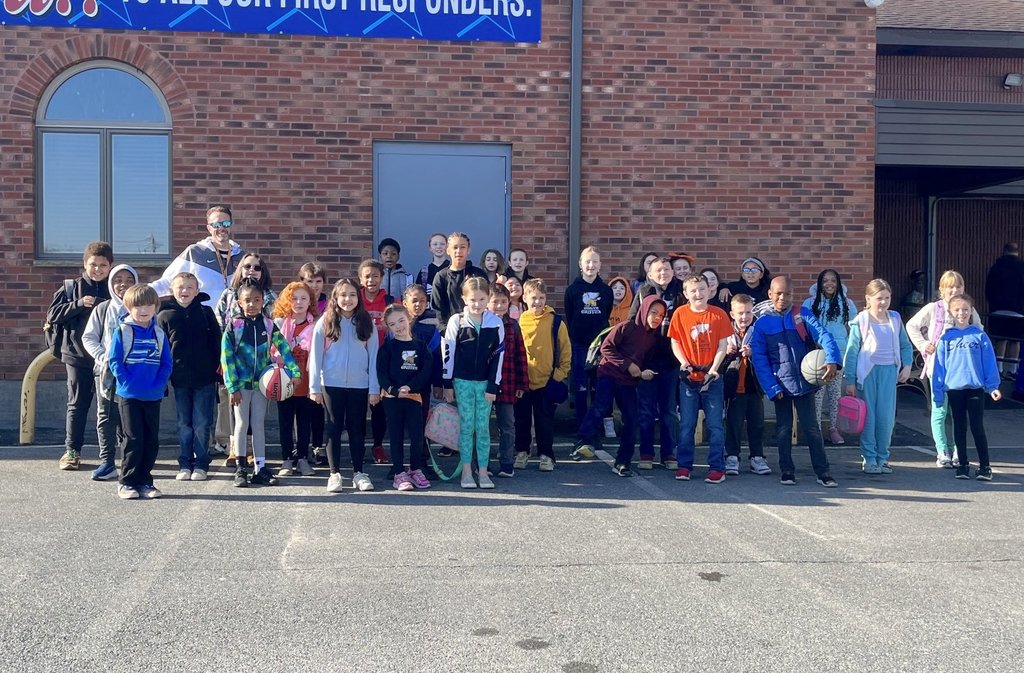 Dawe School 5th grade student Joana Meta had one of her poems selected for publication in the Young American Poetry Digest! Joana's poem will be included with other poems written by students across the country. The Poetry Digest for 2023 will be printed this fall. Congratulations Joana!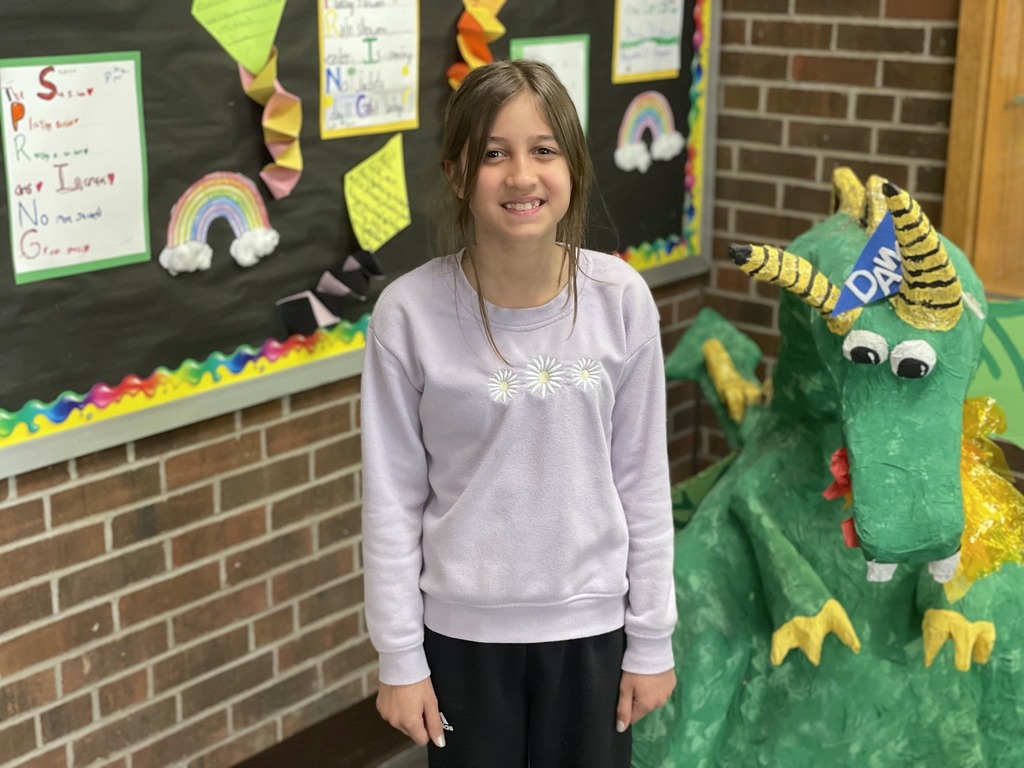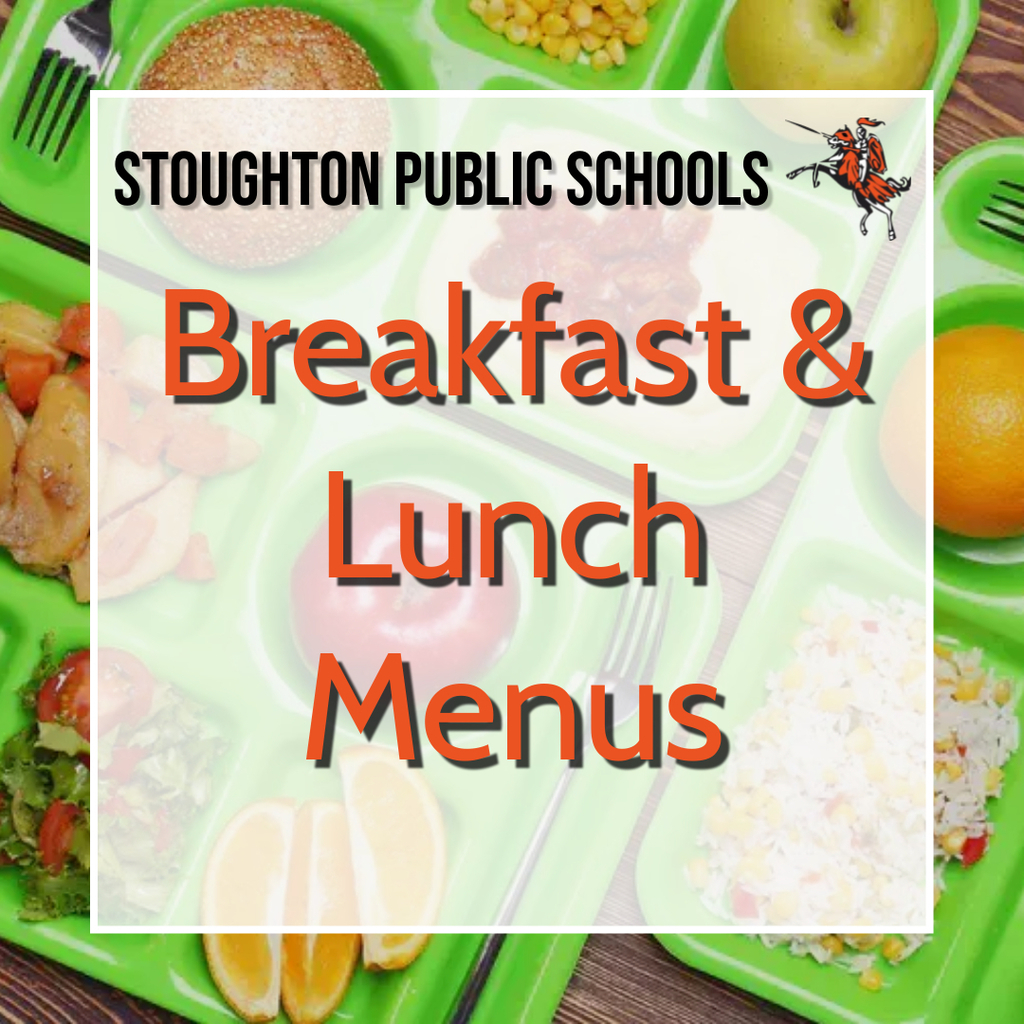 The Gibbons School students pictured here were recently recognized for displaying the character trait of integrity! Congratulations! This is part of the school-wide Character Counts program at the Gibbons, which promotes positive character traits.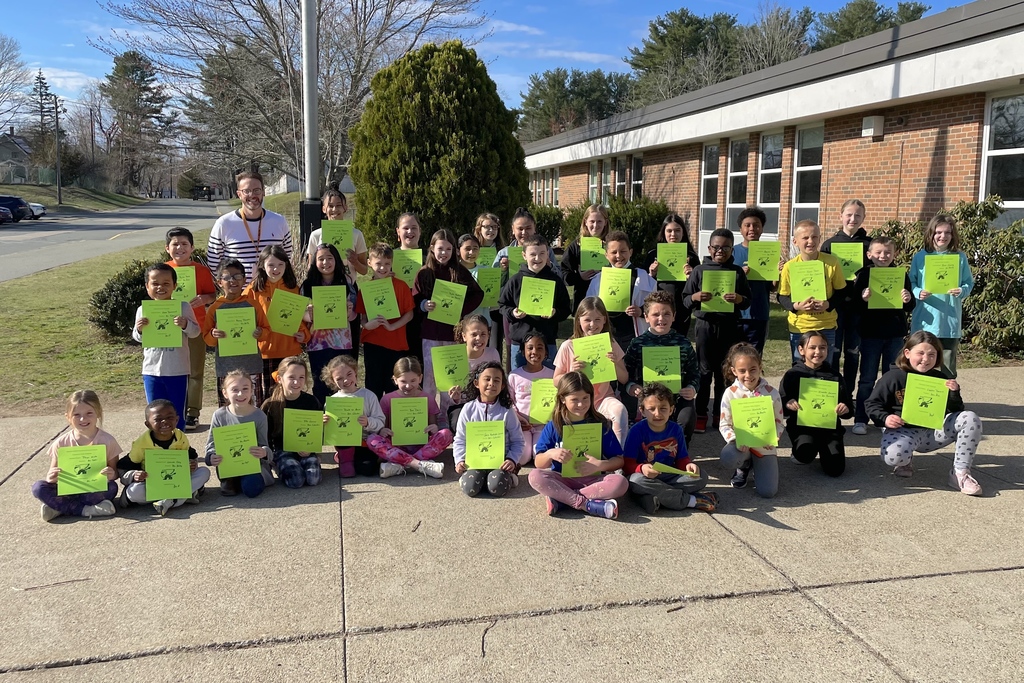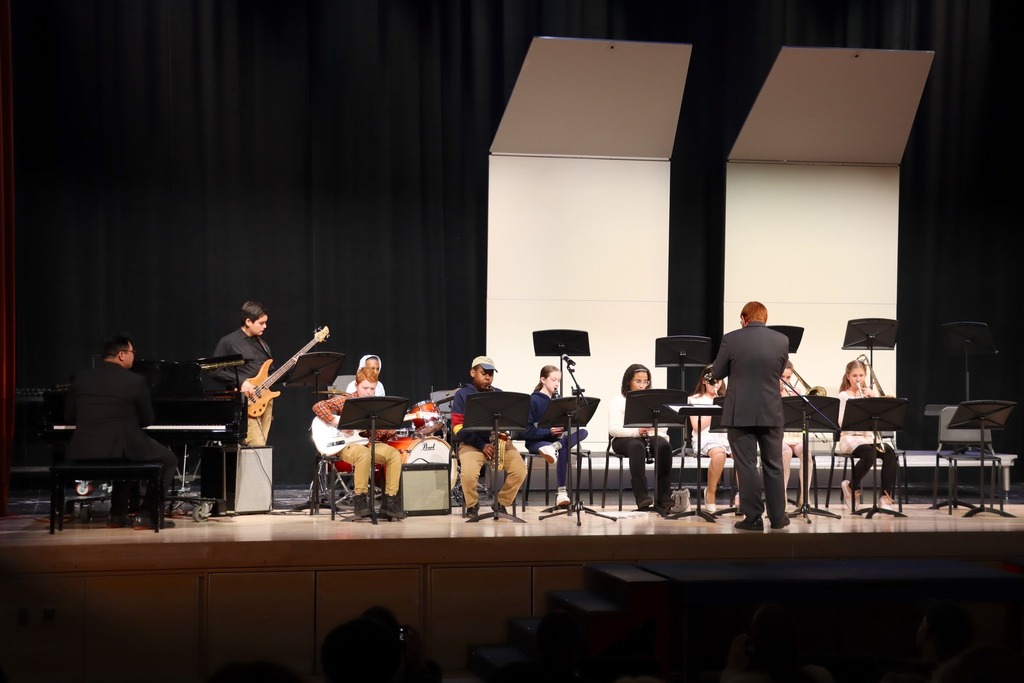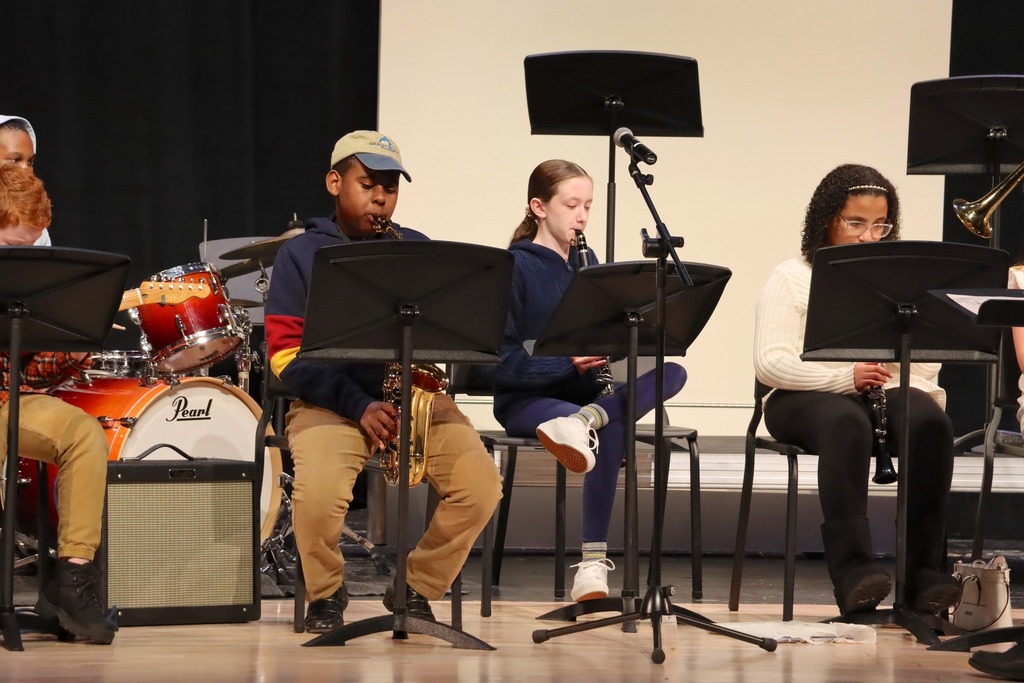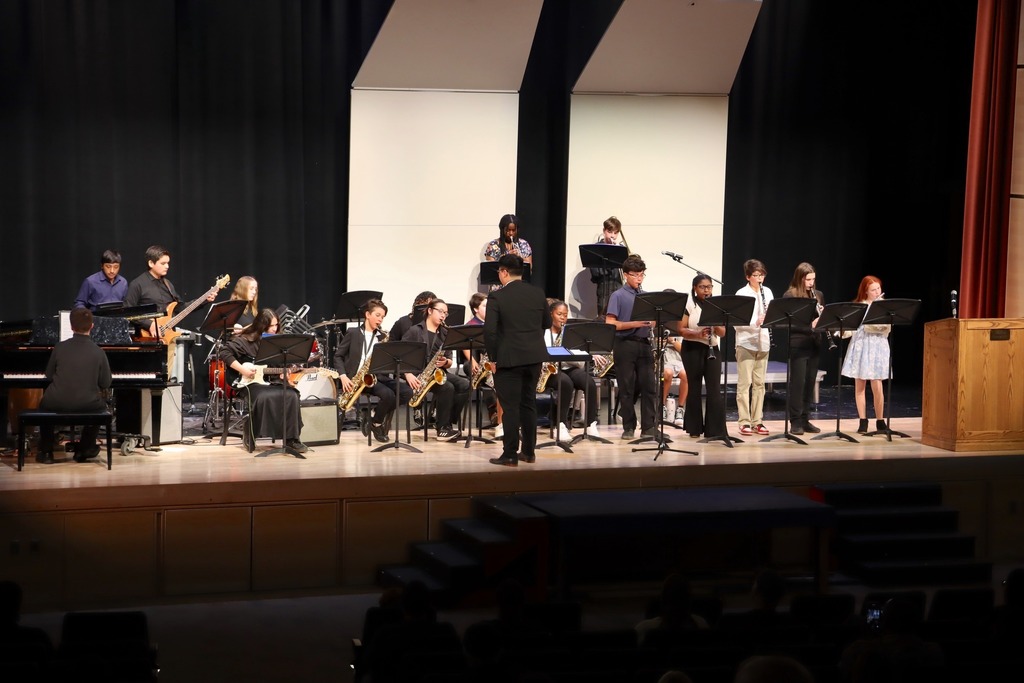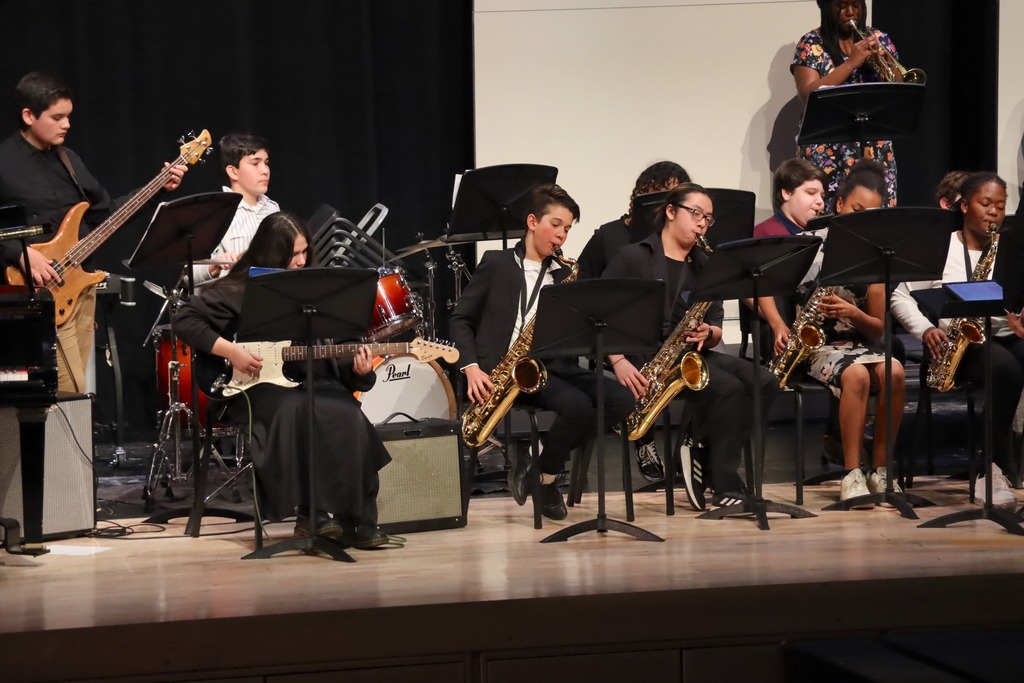 The South School Sharks recently recognized the March S.H.A.R.K. Students of the Month. These students (pictured here) have consistently displayed the South School S.H.A.R.K. principles of being safe, hard working, accountable, respectful, and kind. Congratulations!