Third graders at the Gibbons School and South School are taking part in science enrichment activities with Drs. Bless and Pearl of Science & Engineering Education Development (SEED, Inc.). Here are photos of students from both schools learning about the life cycle of the mealworms.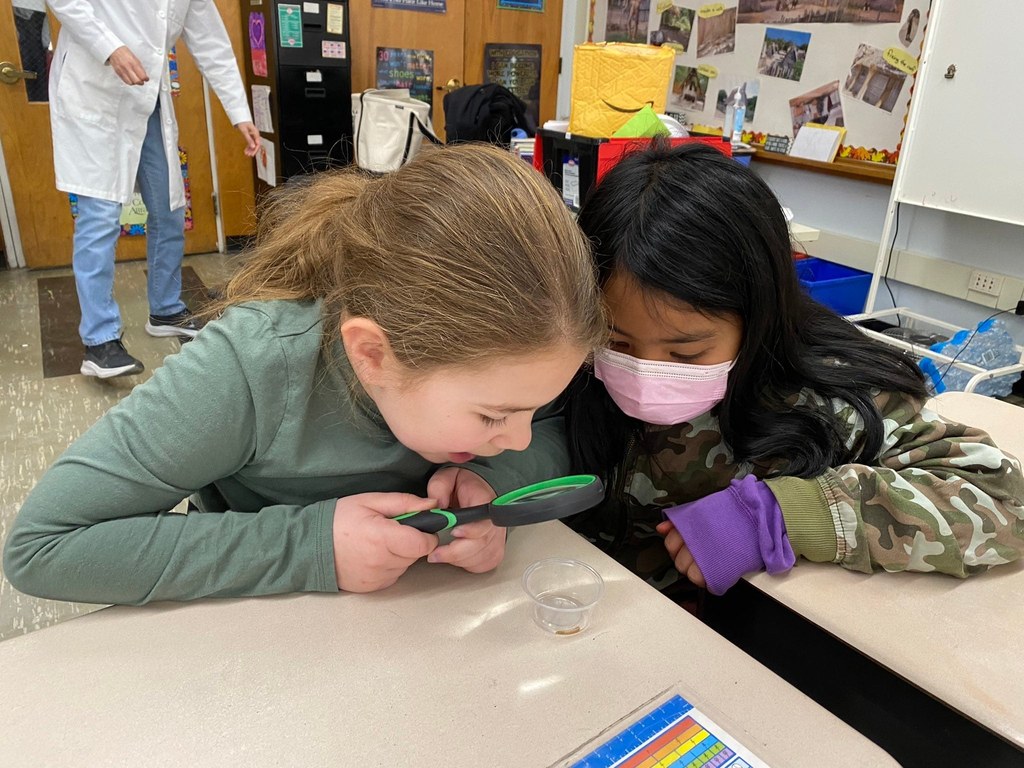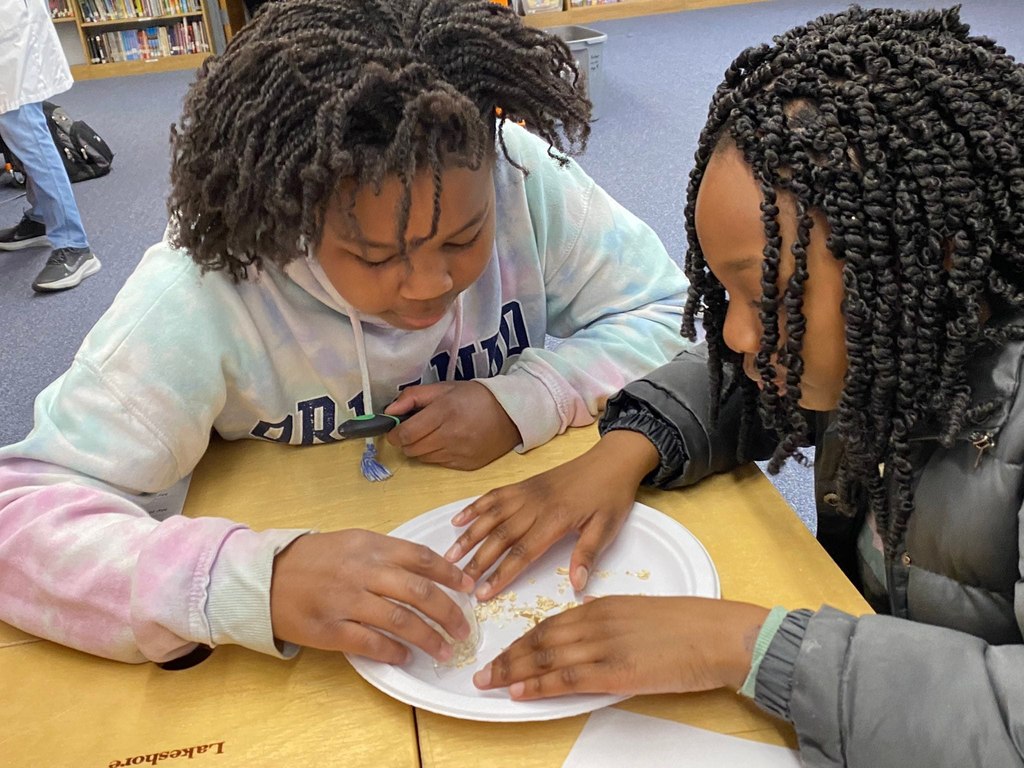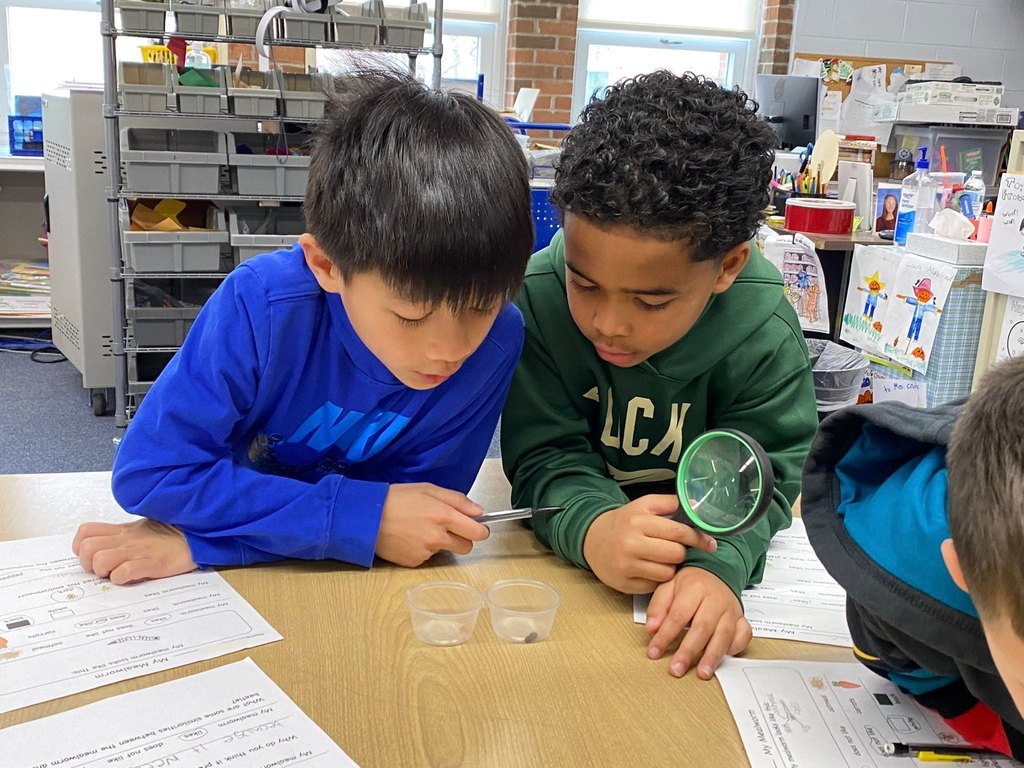 Check out some examples of recent student artwork at the Dawe School! Second graders investigated printmaking in the art studio.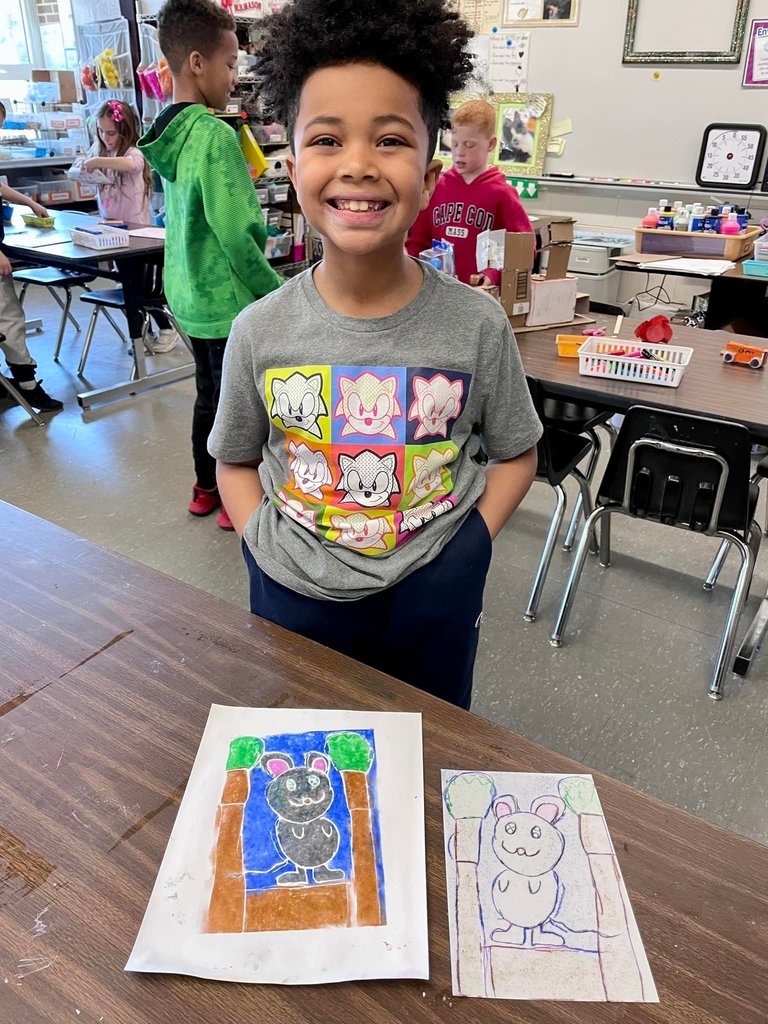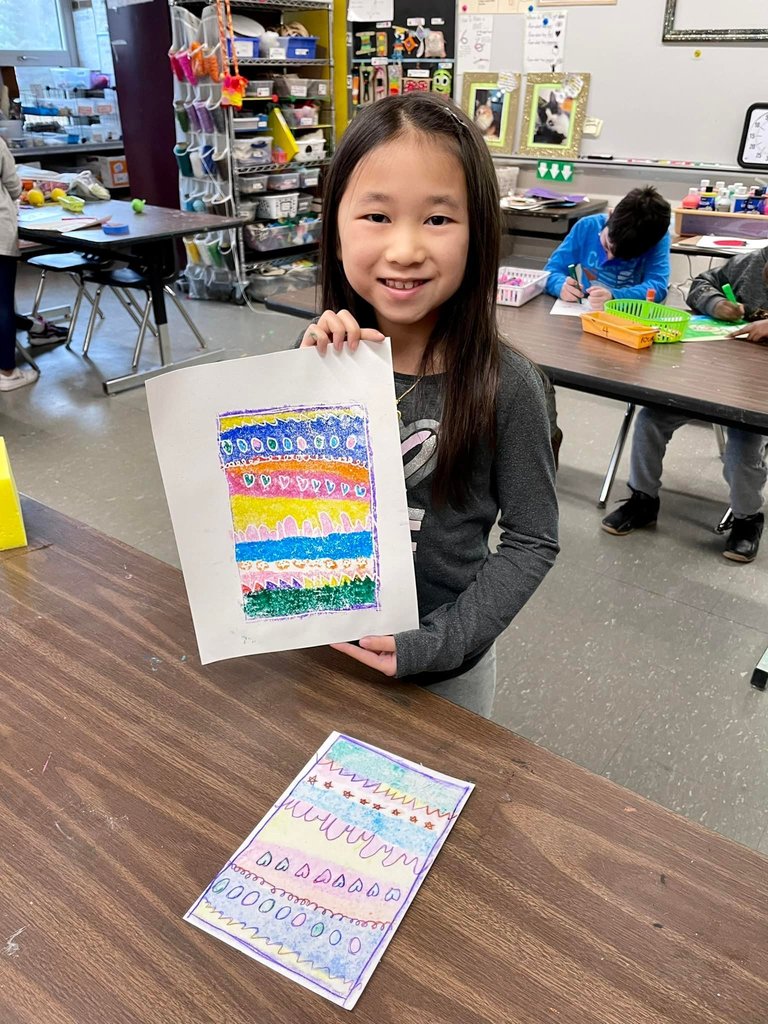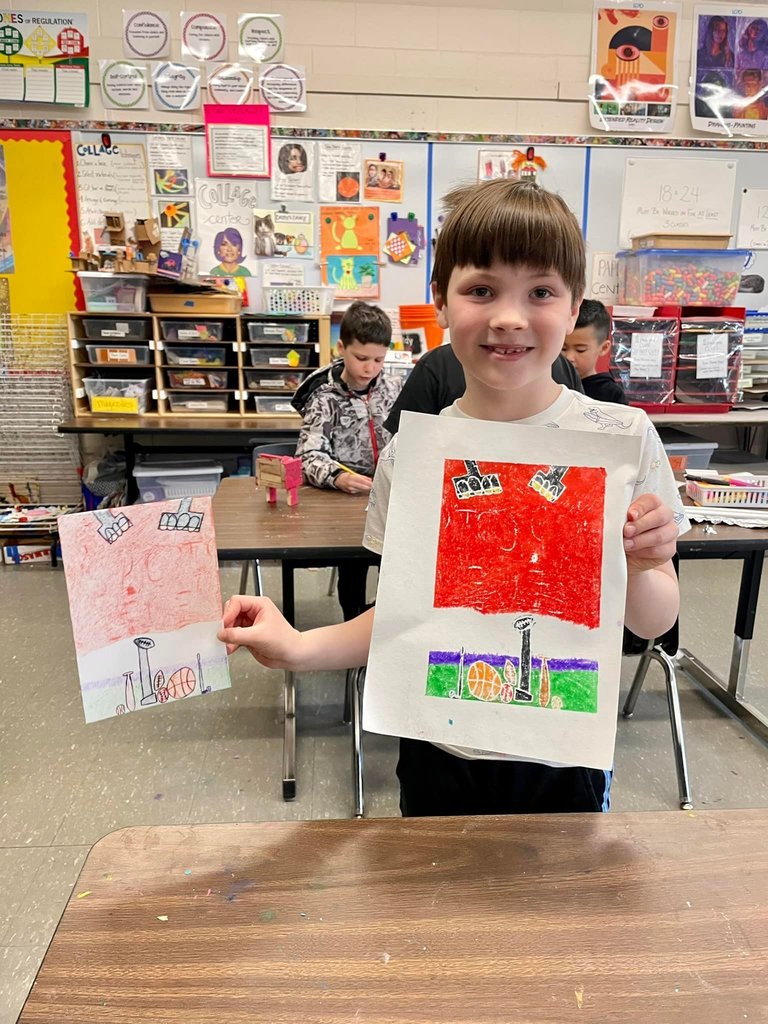 Third grade classes in each of our elementary schools continue to participate in science enrichment activities with Drs. Bless and Pearl of Science & Engineering Education Development (SEED, Inc.). Here are some photos of Hansen School third graders learning about birds. Students were given three different instruments to simulate the beaks of ducks, Hummingbirds, or Woodpeckers and visited different environments at stations set up around the classroom to test if they would be able to eat the nectar, ants, fish, or seeds with their type of beak. It was a great hands-on learning experience!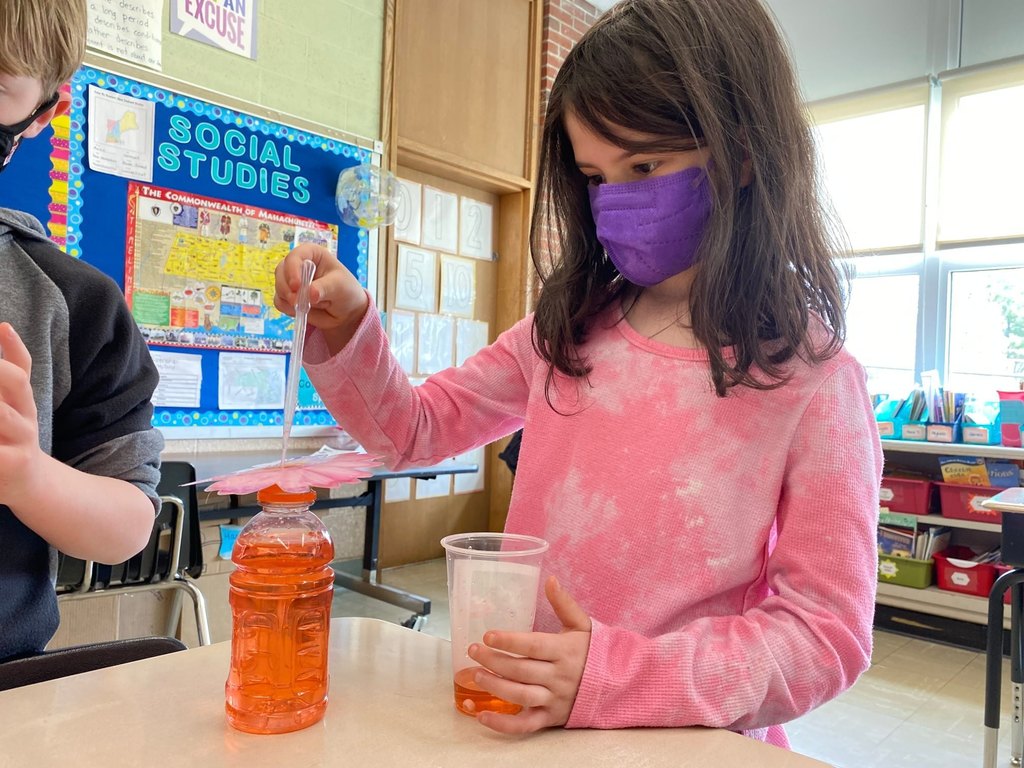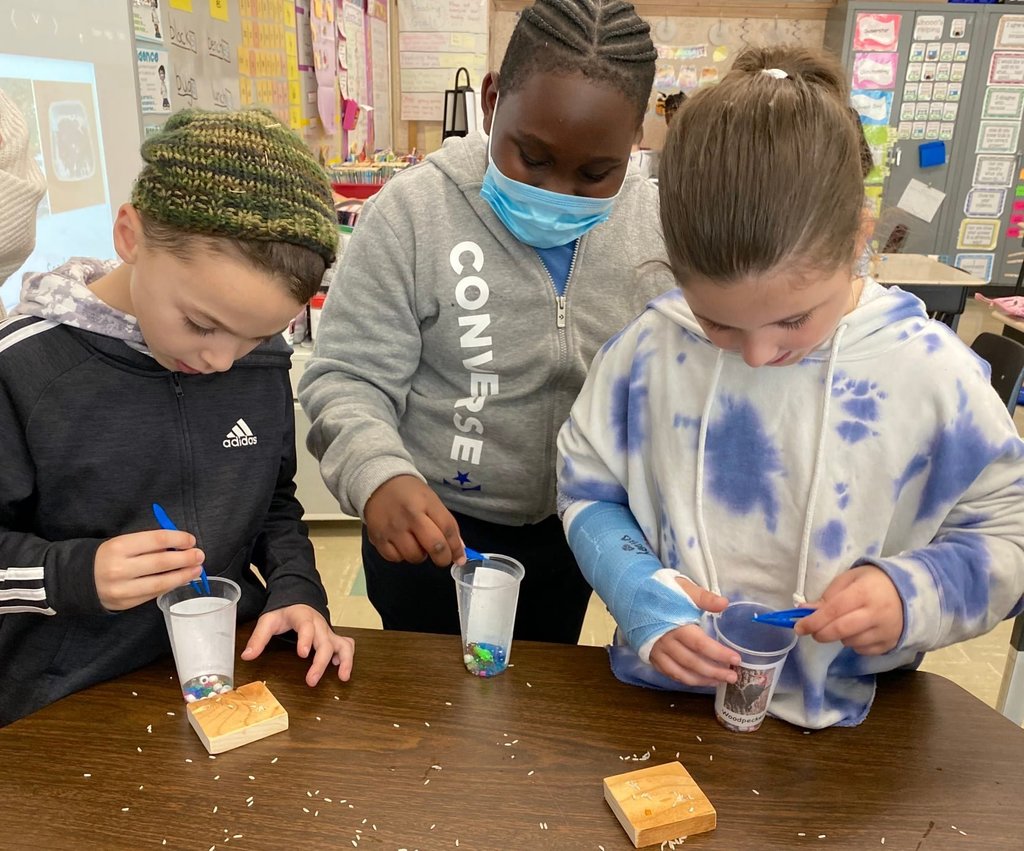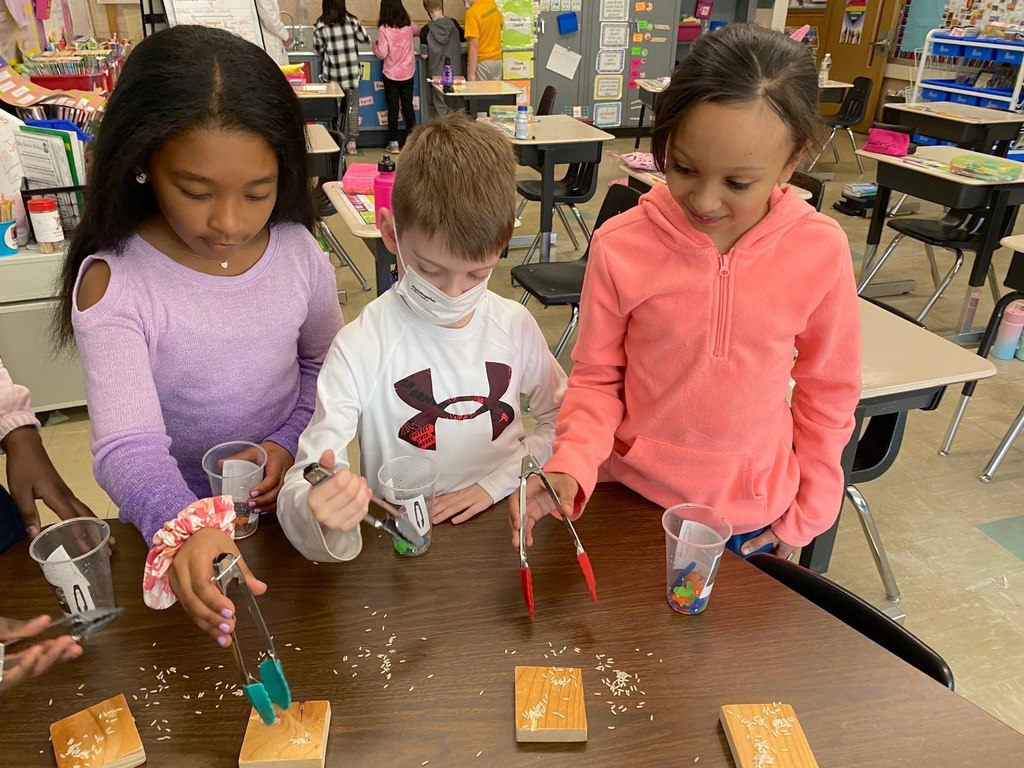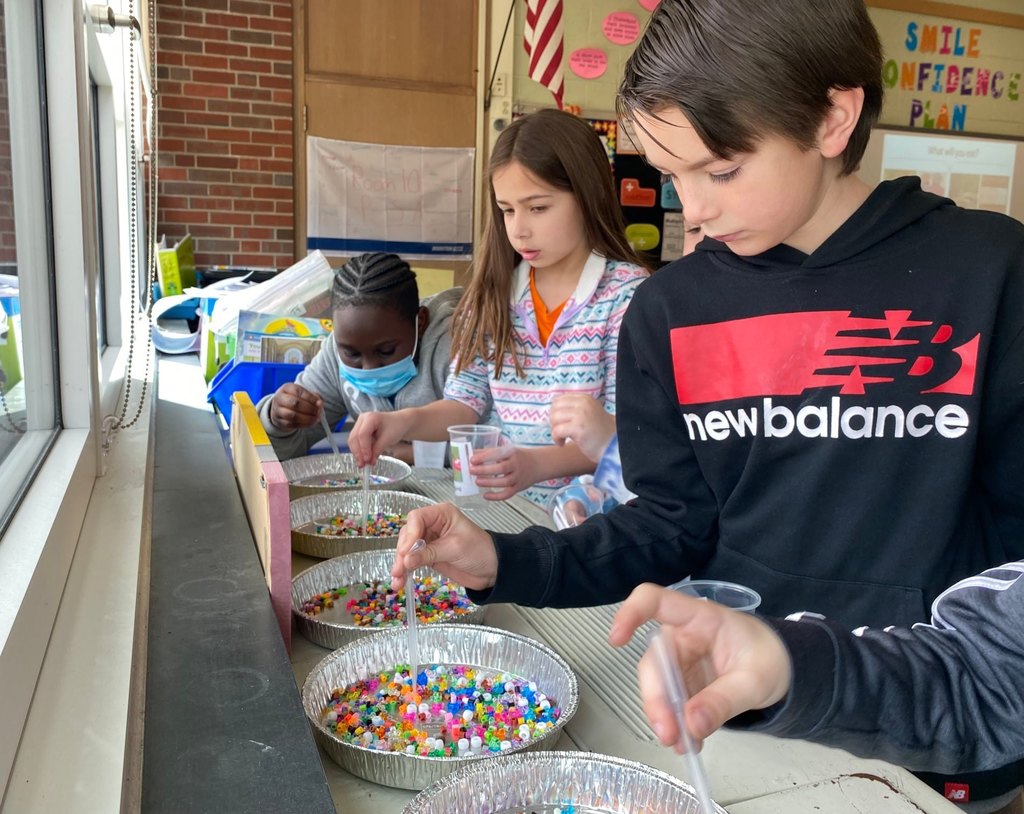 Third grade students in Christine Bohn's class at the Wilkins School are seen here observing two tadpoles that are living in their classroom. Each third grade classroom at the Wilkins has tadpoles that students will be able to watch develop into leopard frogs! Students are even keeping frog journals to document their observations.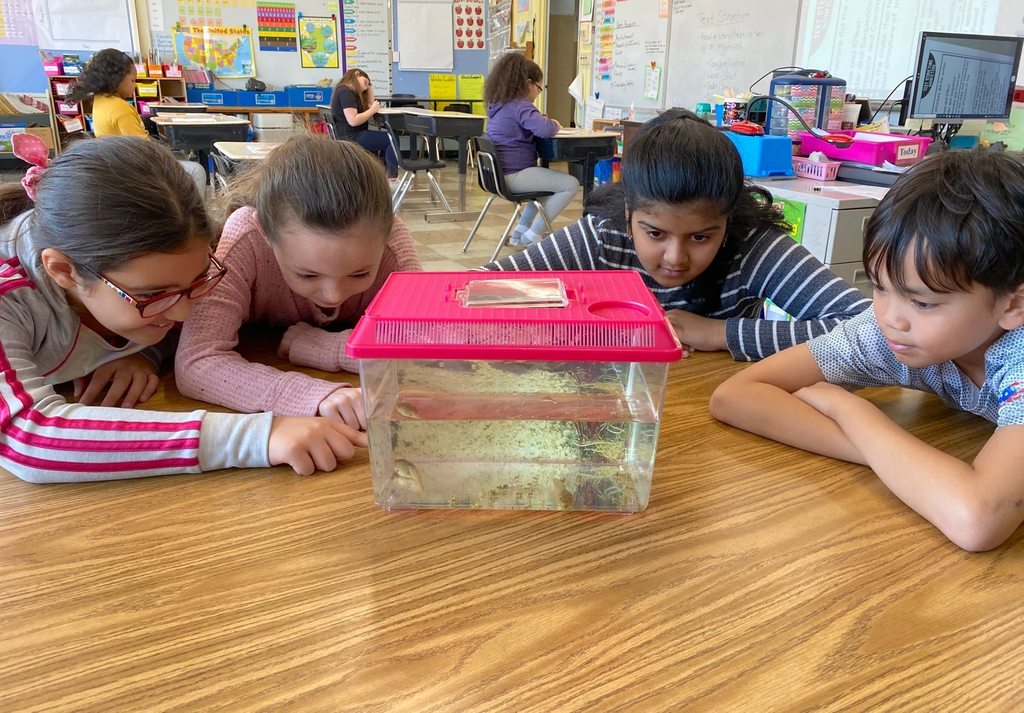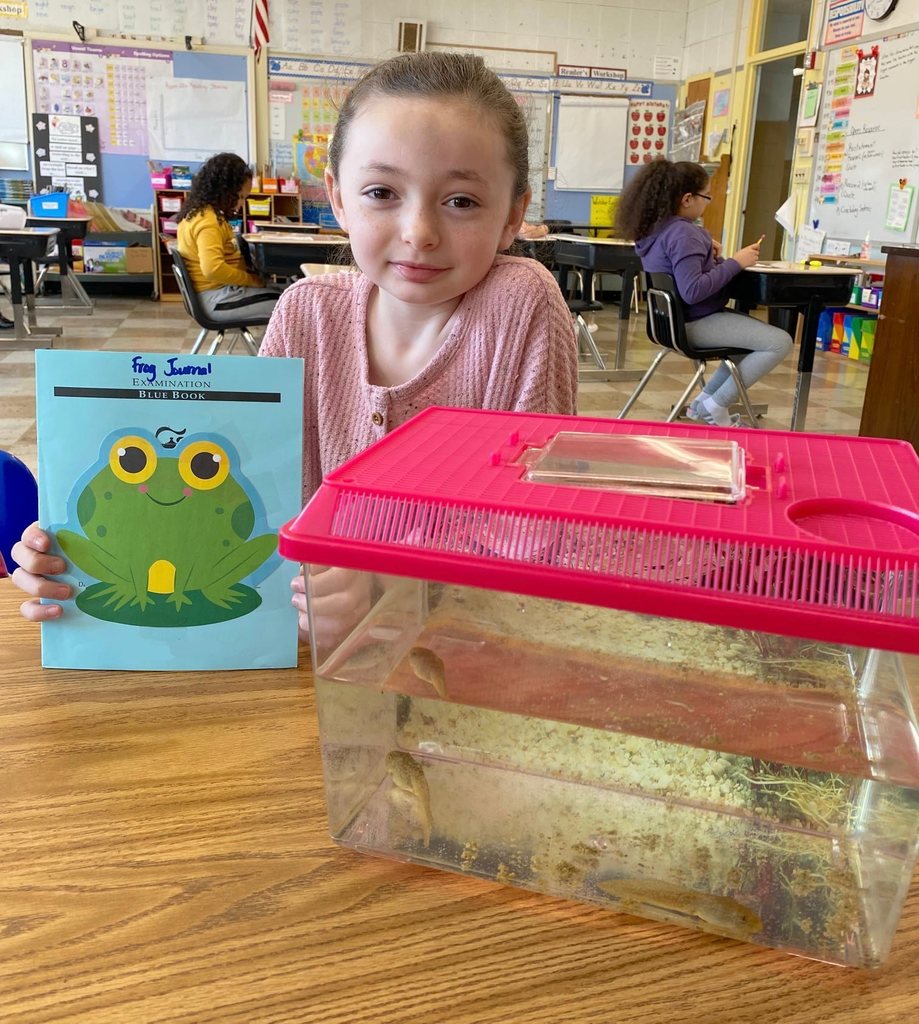 Take a look at some photos from the 3-on-3 March Madness basketball tournament at Stoughton High. The SHS Class of 2025 (this year's freshmen) hosted the event, featuring 16 teams made up of SHS students competing in a bracket-style tournament.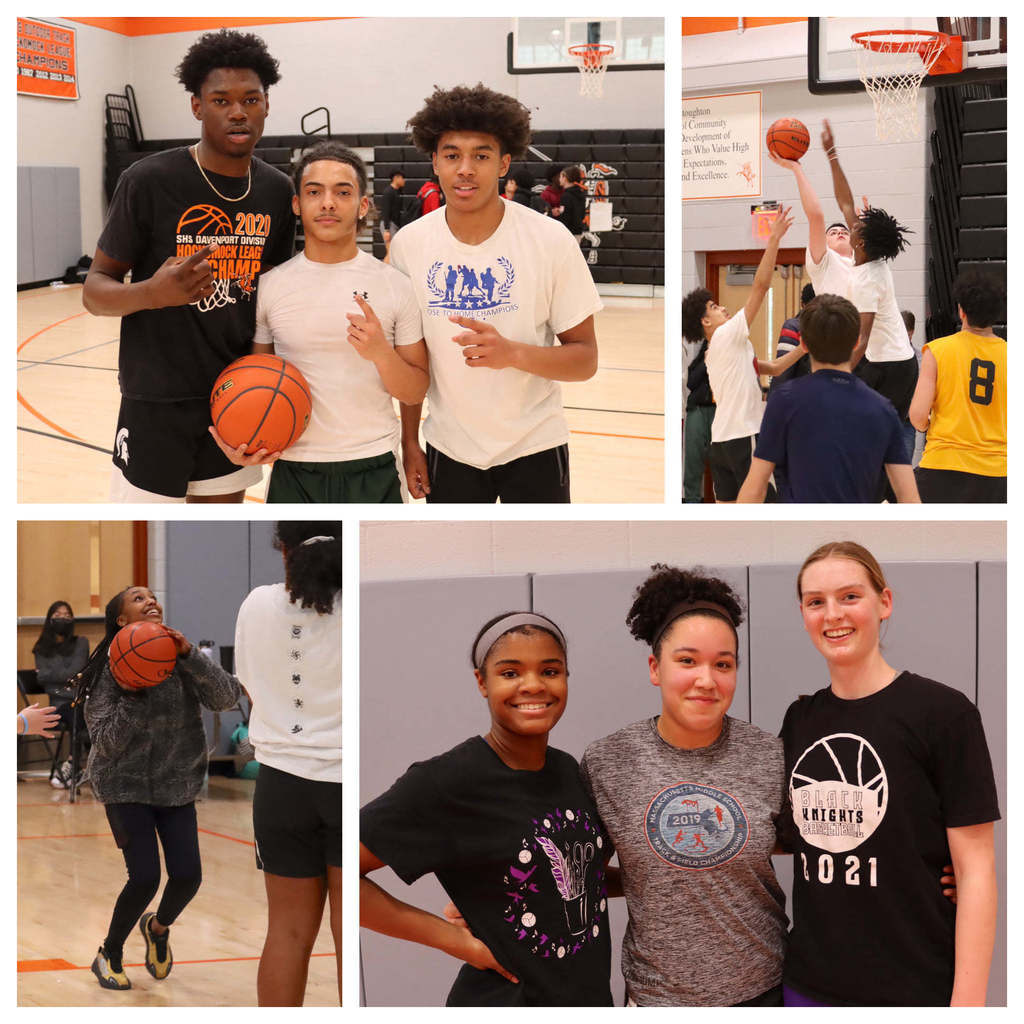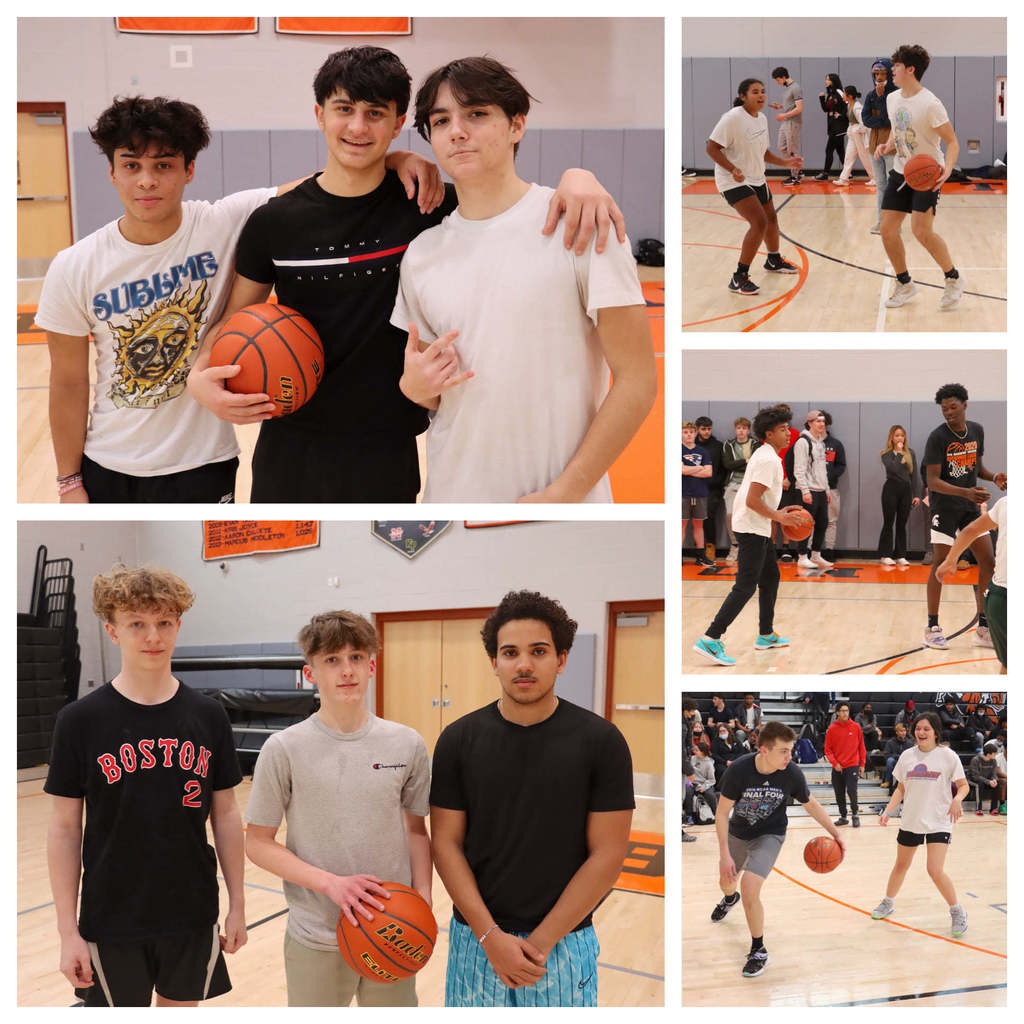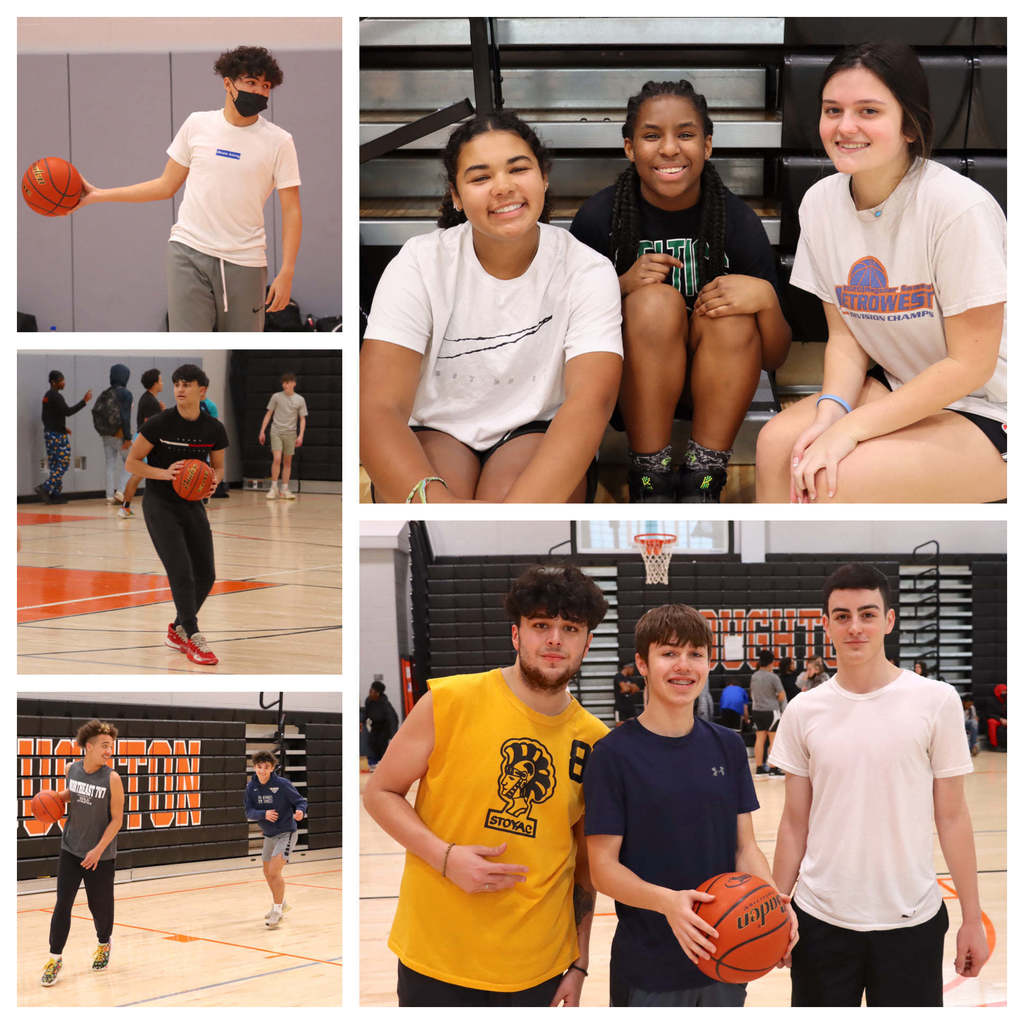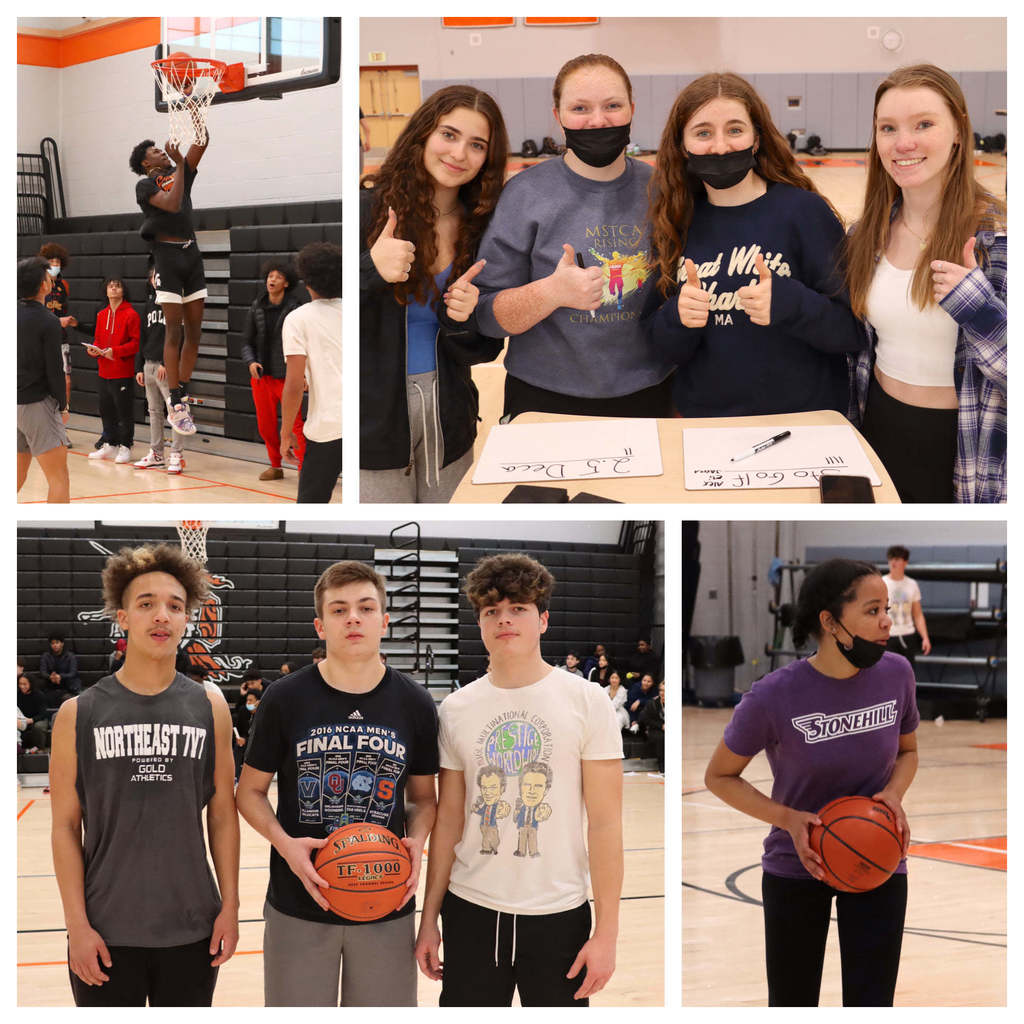 Students and staff at the Jones Early Childhood Center enjoyed a read aloud with music and movement with Stoughton Public Library Children's Librarians Amy Dean and Stacey Beshers!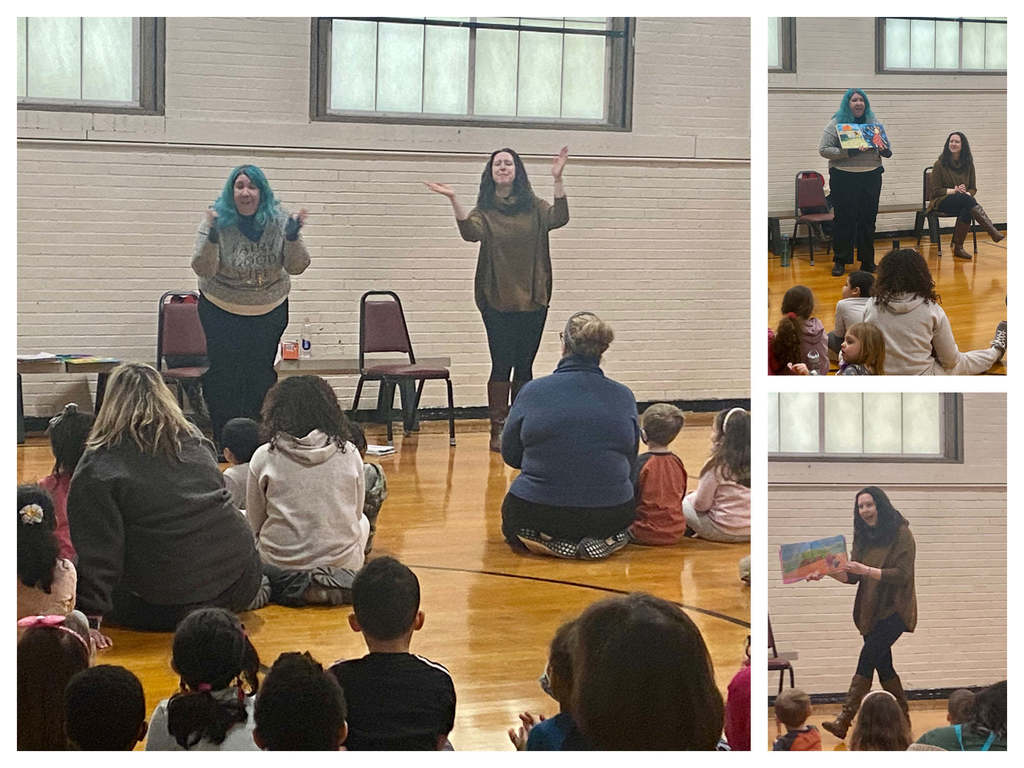 Take a look at the highlight video shown at the Stoughton High Winter Sports Awards Night! The video features highlights from the basketball, cheerleading, hockey, indoor track & field, swimming, and wrestling teams:
https://www.youtube.com/watch?v=x2FUUI_TYis

First graders in Mrs. Getchell's class at the Wilkins School have been adding tools to their reading tool kits! Now they are able to read "hard" words! Way to go!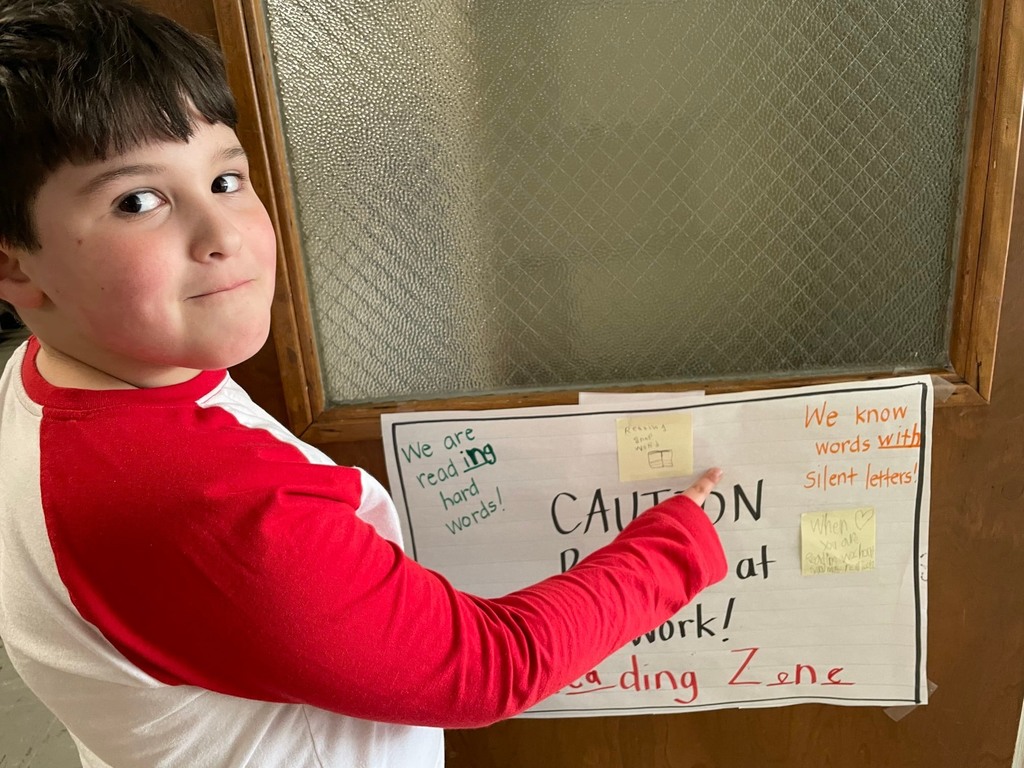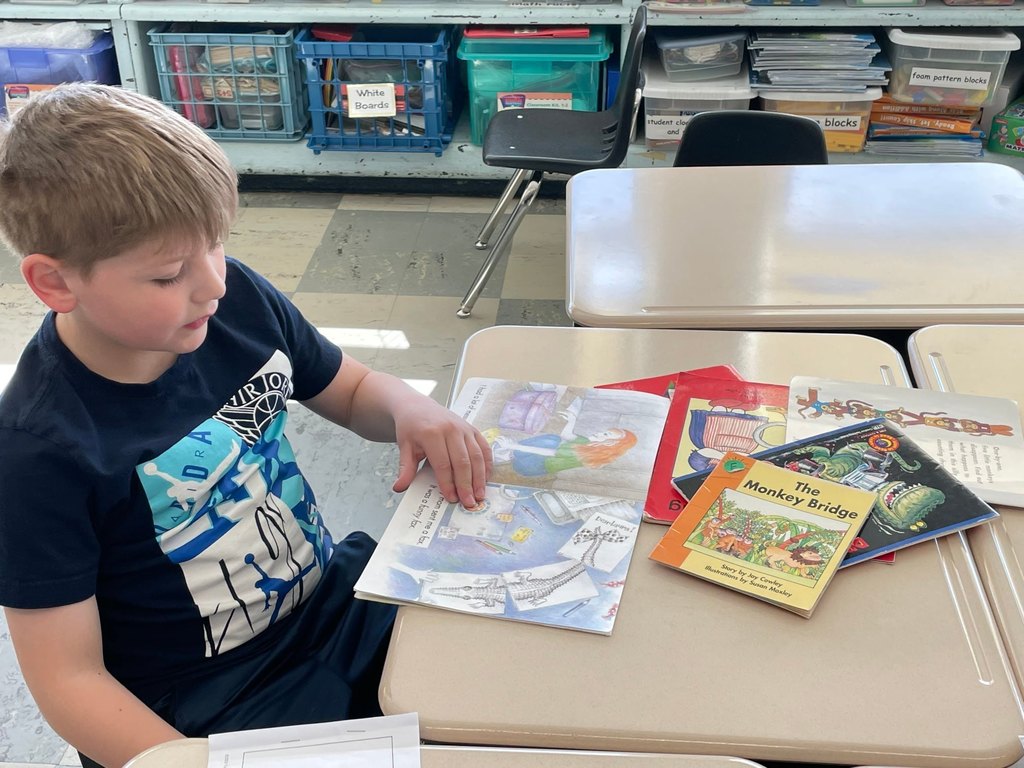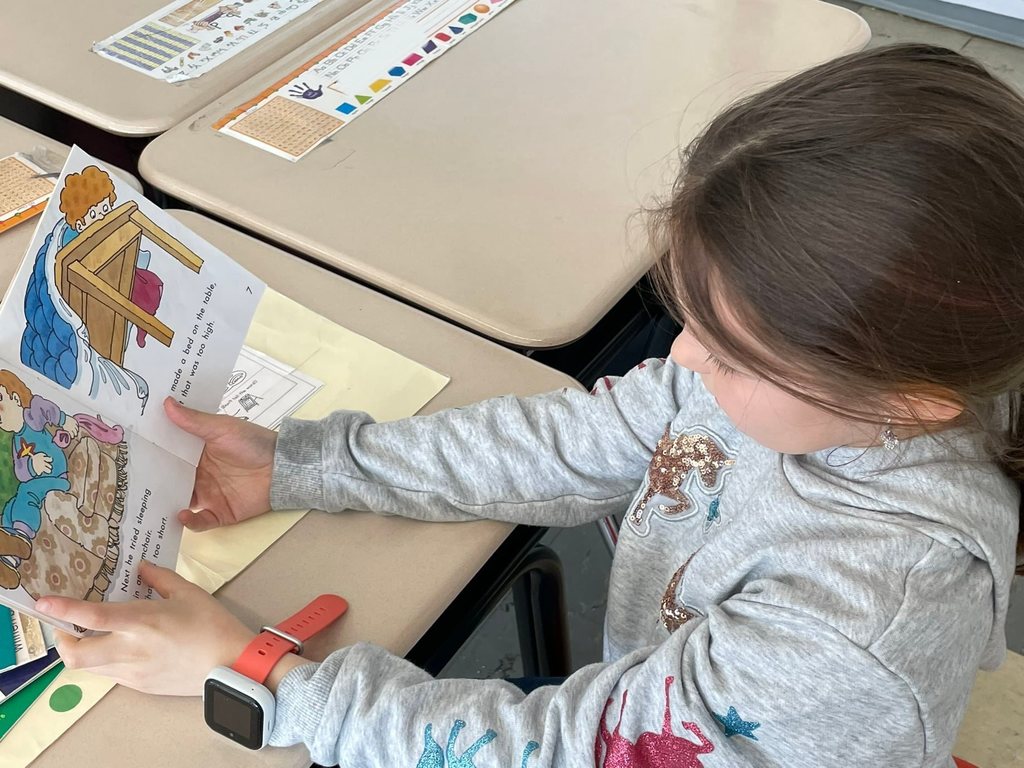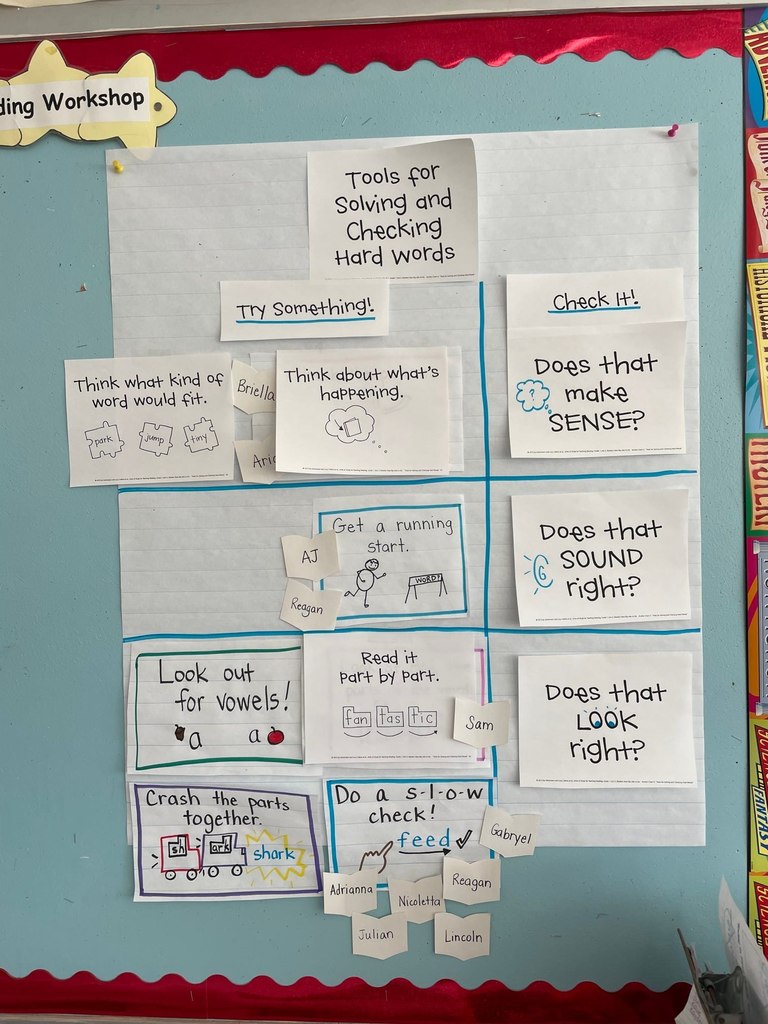 Stoughton High students had the chance to interact with Malcolm Mitchell, a former New England Patriots wide receiver who was a key part of the team's historic comeback win in Super Bowl 51. Mitchell, whose career ended after sustaining multiple knee injuries, transitioned from champion football player to a champion for literacy, and brought his message of the importance of reading to Stoughton High students during a virtual assembly last week. Mitchell once struggled with literacy as a student and now is a children's author and publisher who started the foundation Share the Magic, a youth literacy program that promotes transformation through literacy. Stoughton High classes had the chance to live stream this event, watching five SHS students moderate a discussion with Mitchell: Crystal Sarblah, grade 11; Deshunna Frazier, grade 11; Arthur Martins, grade 11; Philip Takang, grade 12; Jalen Castillo, grade 12. They did a great job asking questions, and Mitchell was happy to give some valuable life advice and discuss the impact literacy has had on his life.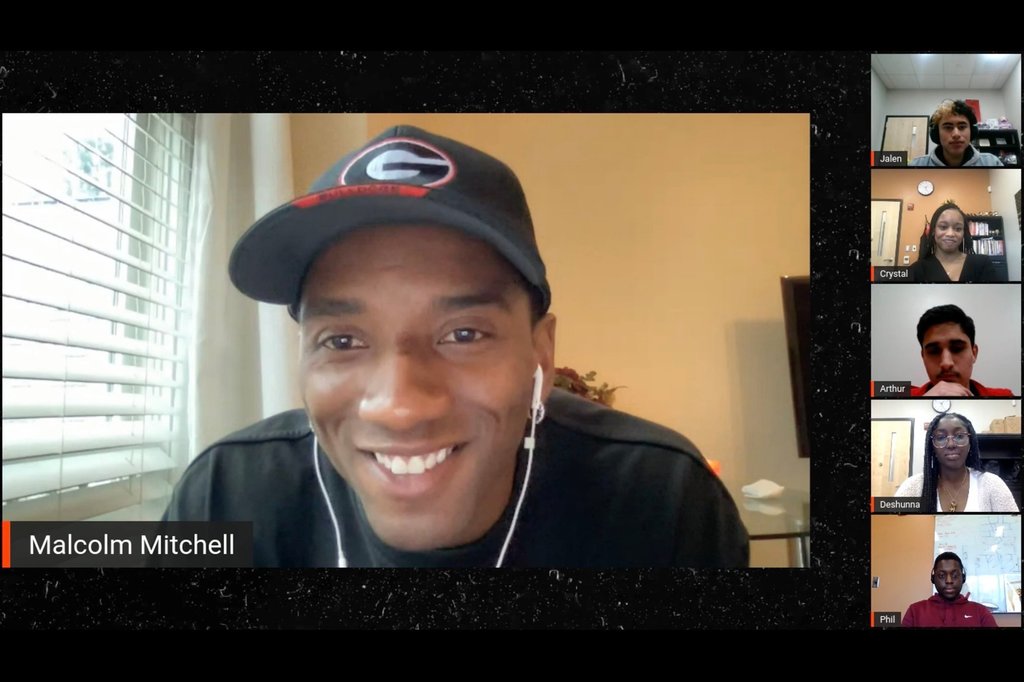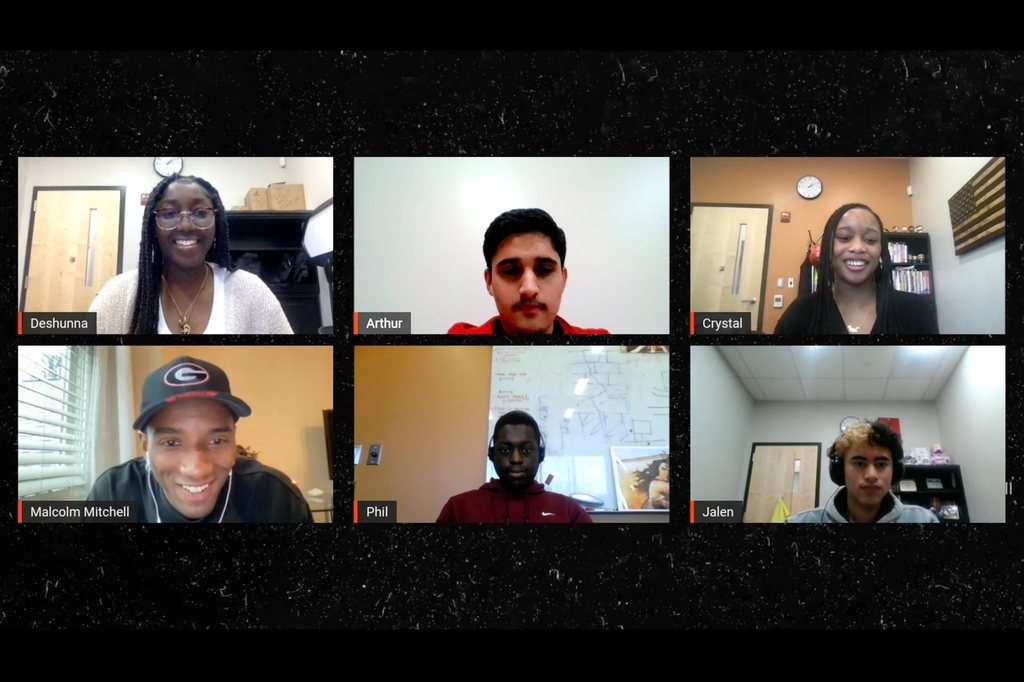 Here is the cast and crew of the O'Donnell Middle School Drama Club's production of Annie Jr. They put on a great show opening night!

Love seeing the creative work being done in our art classes! Here are some examples from the Gibbons School Art Studio!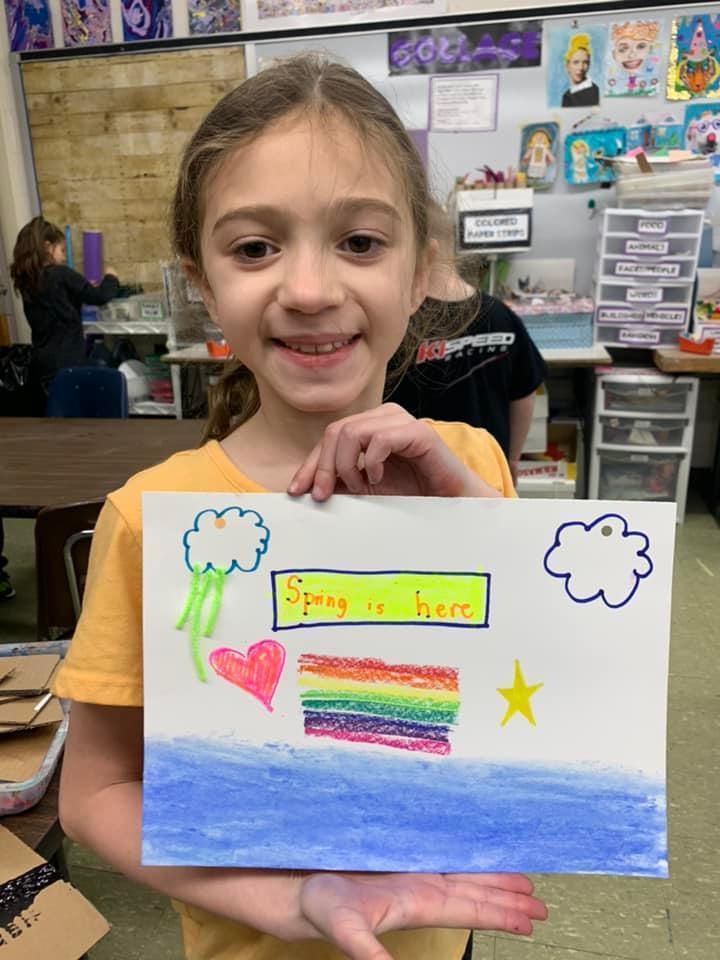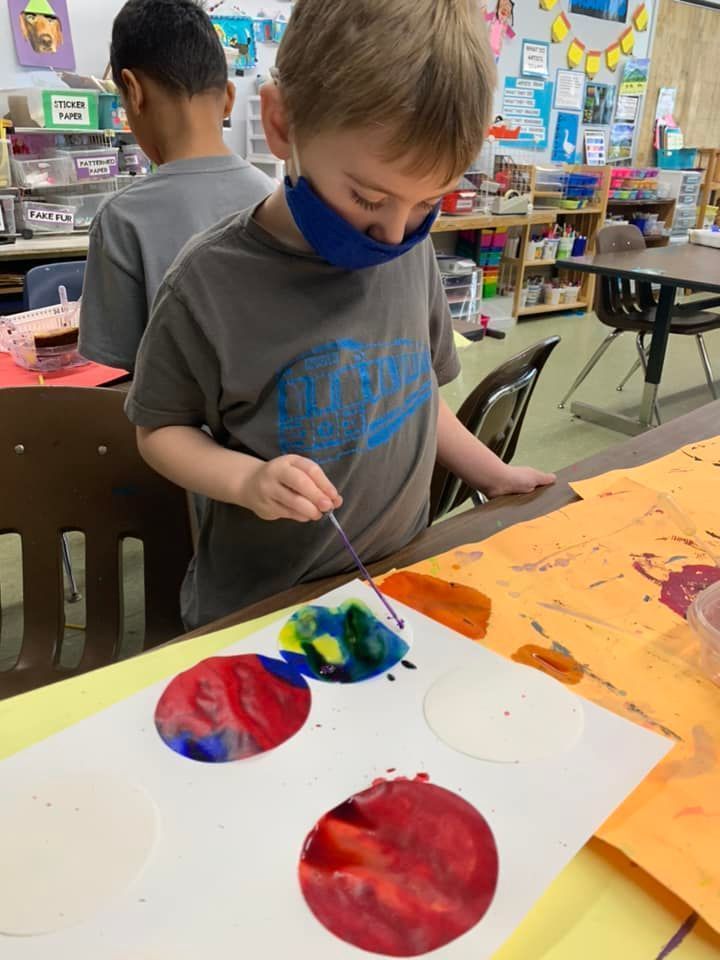 Spring sports tryouts are underway at Stoughton High! Teams began practicing March 21 in preparation for the spring season. Here is a look at some of the action...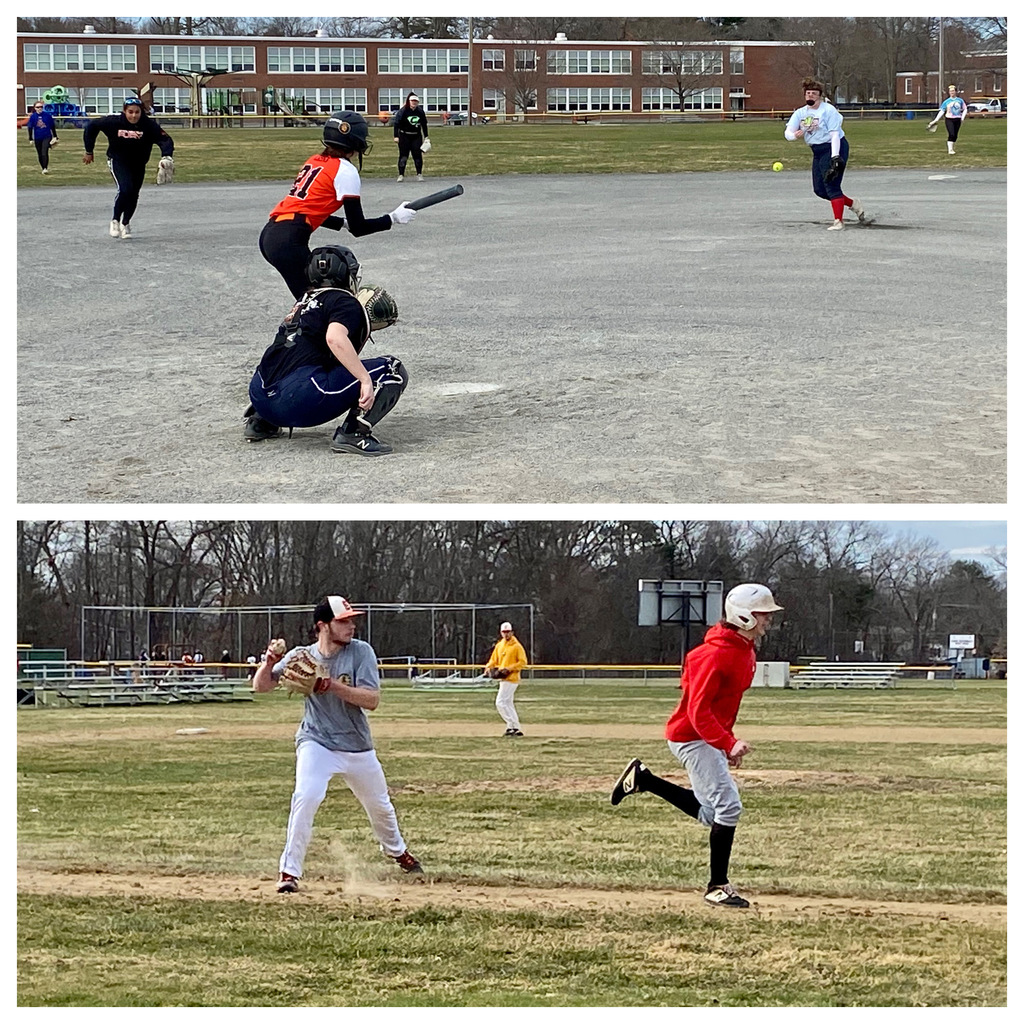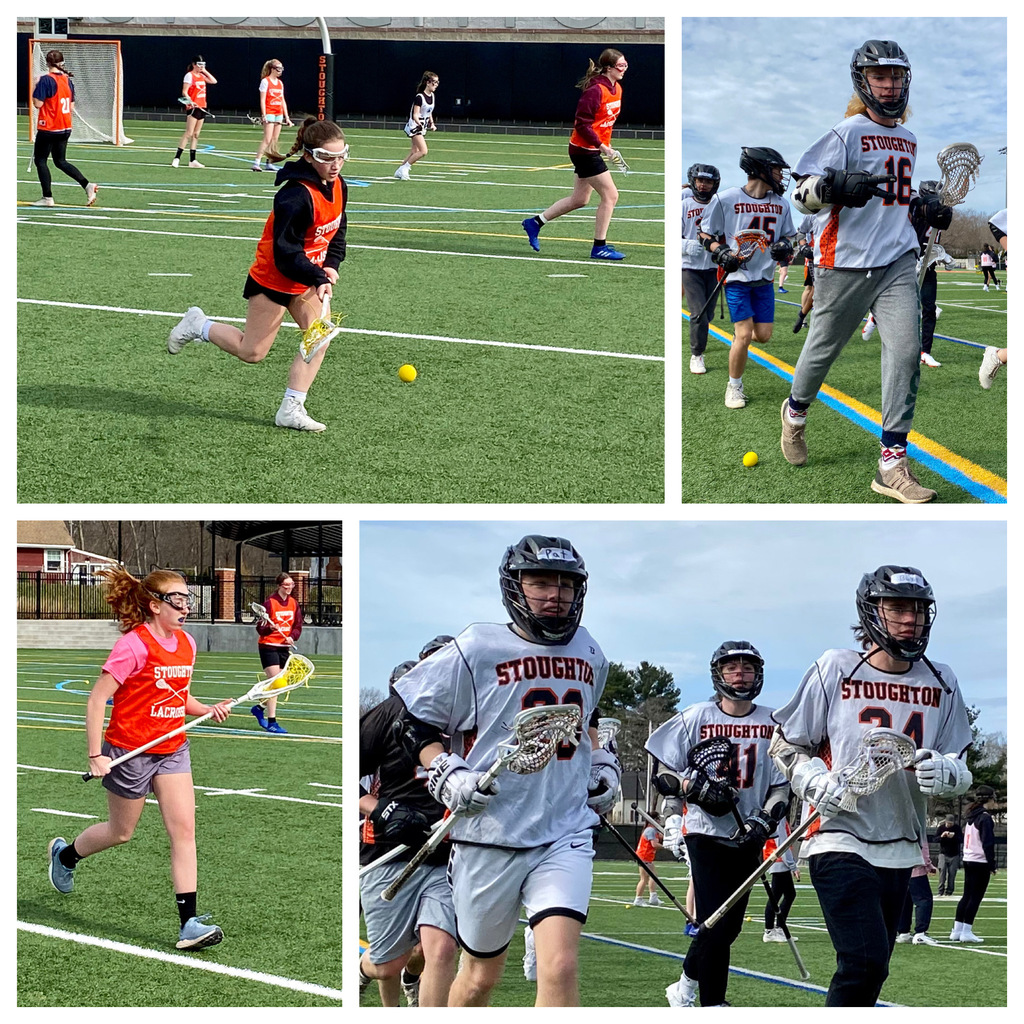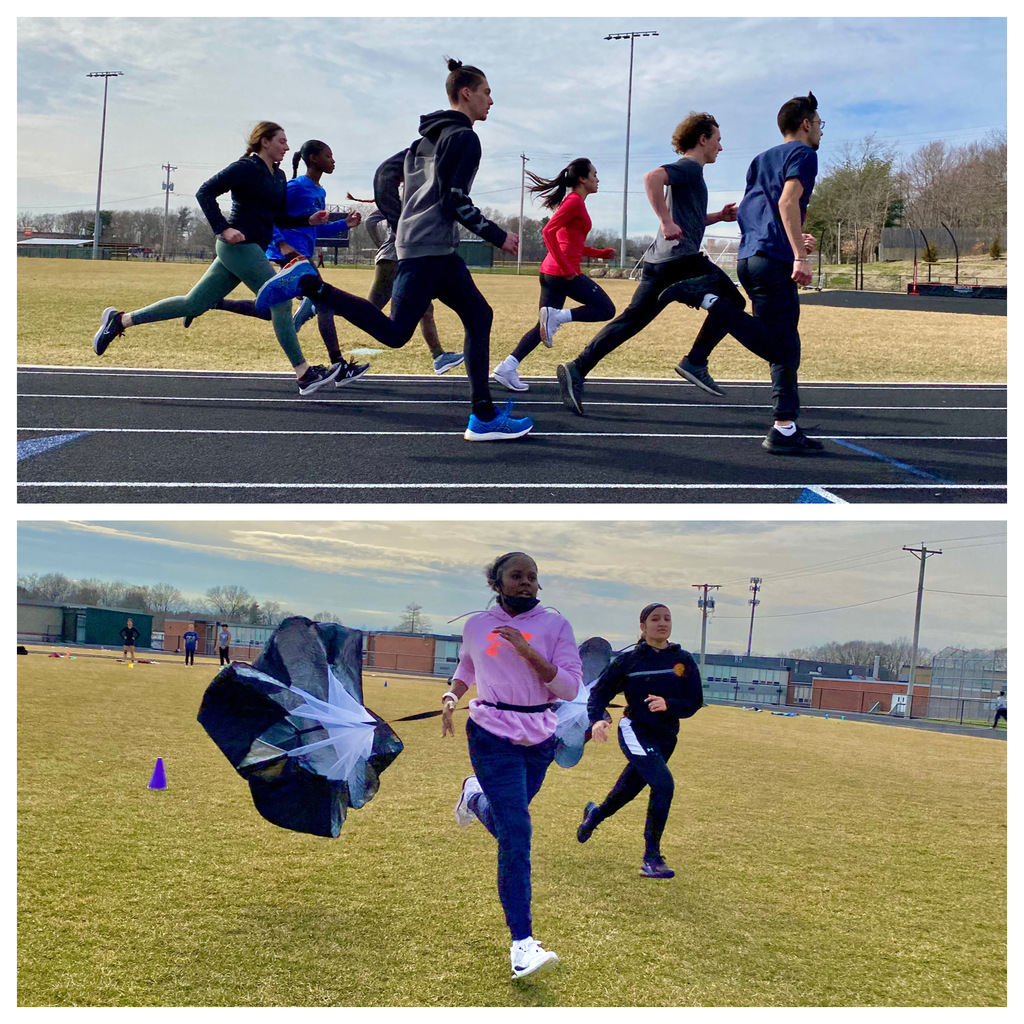 The O'Donnell Middle School Drama Club is rehearsing for opening night of Annie Jr.!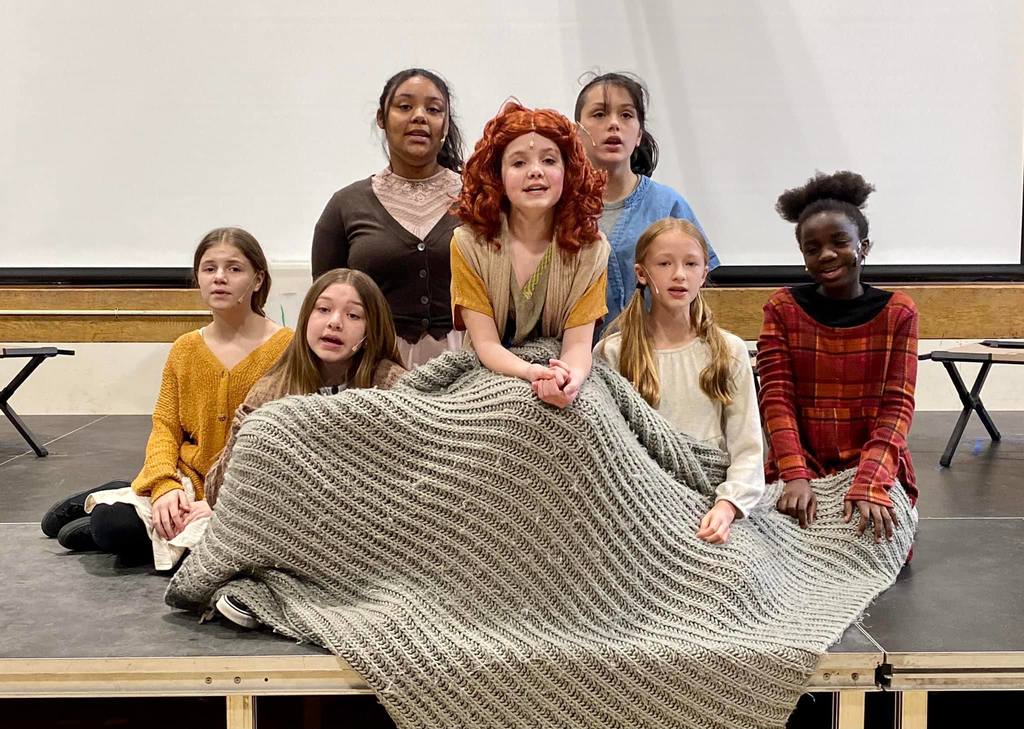 These Gibbons School third graders are ready for a great day of school!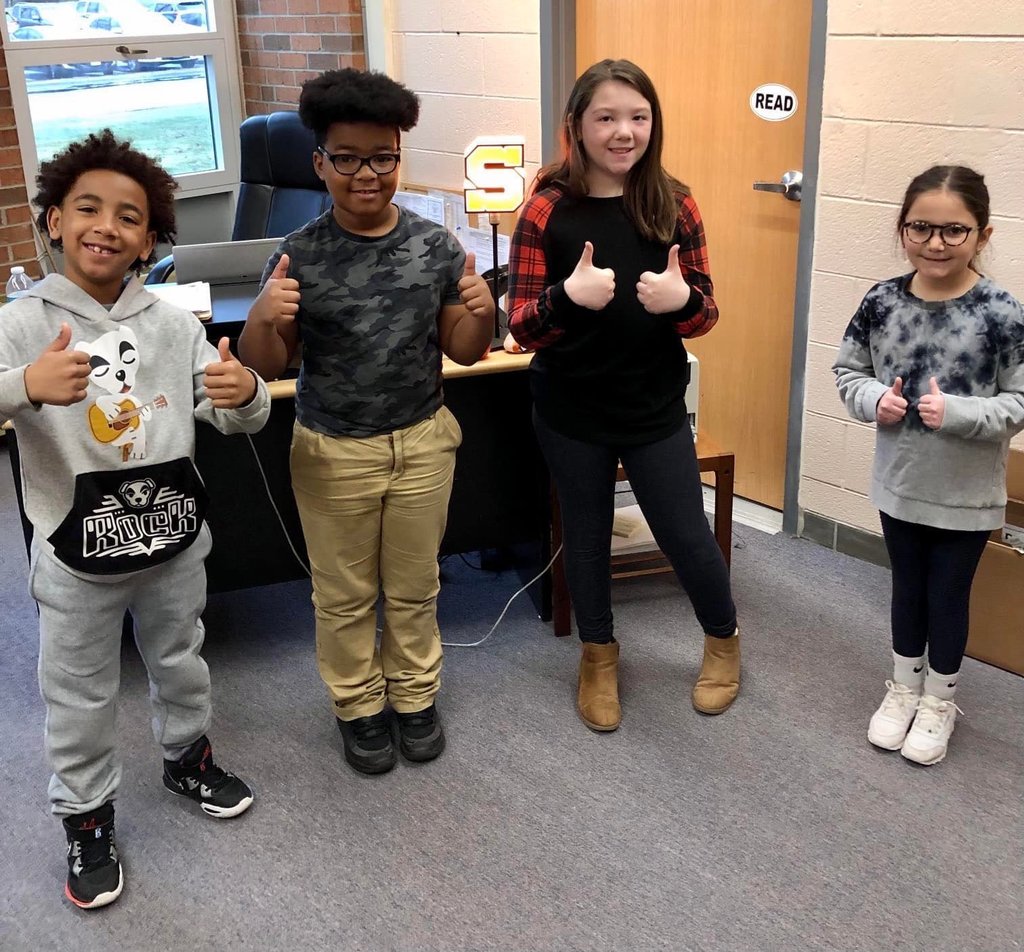 Here are some photos of Wilkins School third graders learning about frogs as part of a science enrichment program with Drs. Bless and Pearl of Science & Engineering Education Development (SEED). Third grade classes in each of our elementary schools will get the chance to participate in this program. The SEED program visited the Dawe in February, visited the Wilkins and Hansen March 21-25, and will be at the Gibbons and South March 28-April 1. Great opportunity for our students!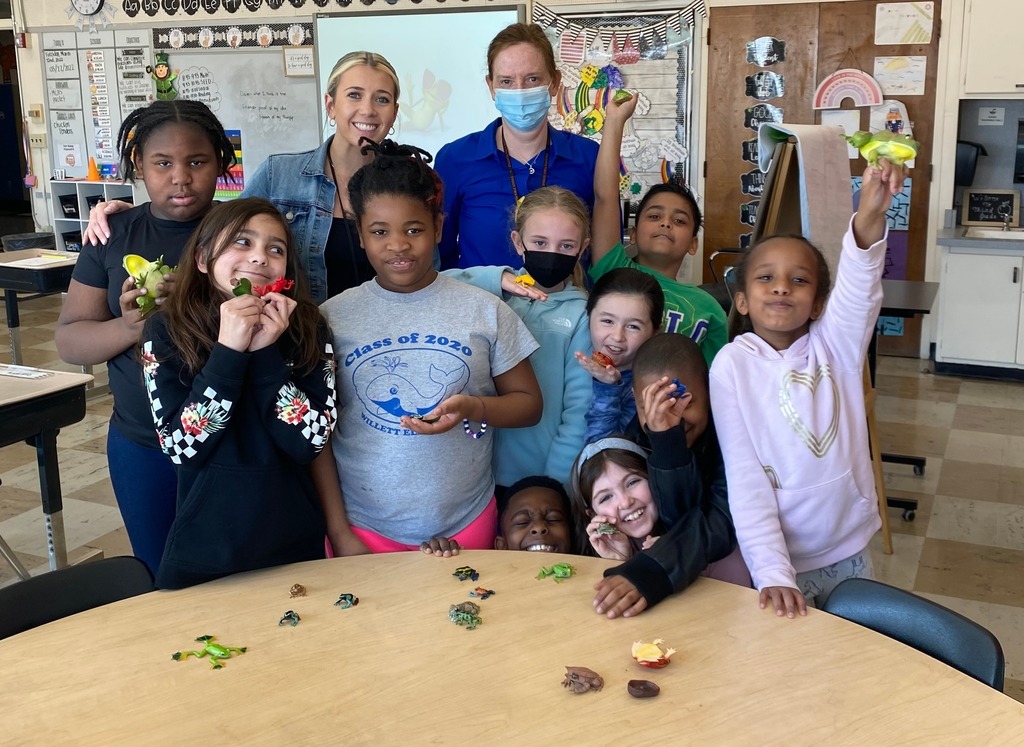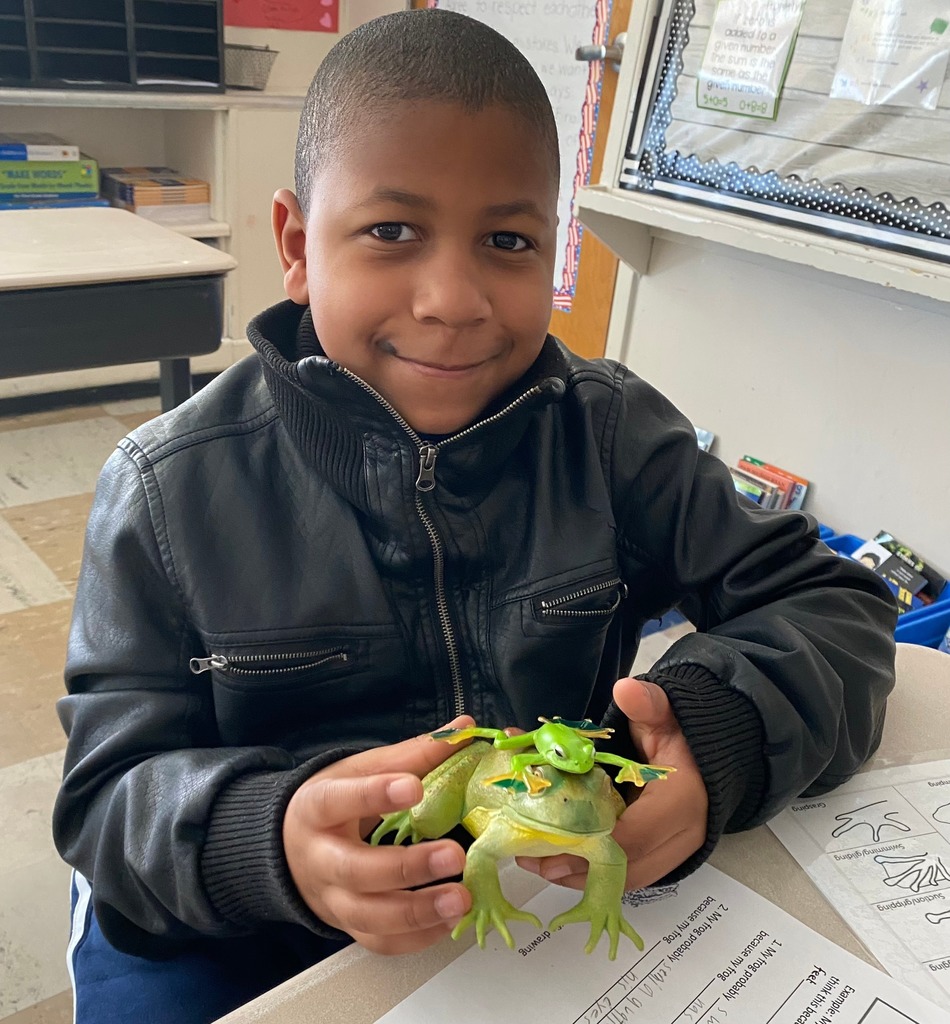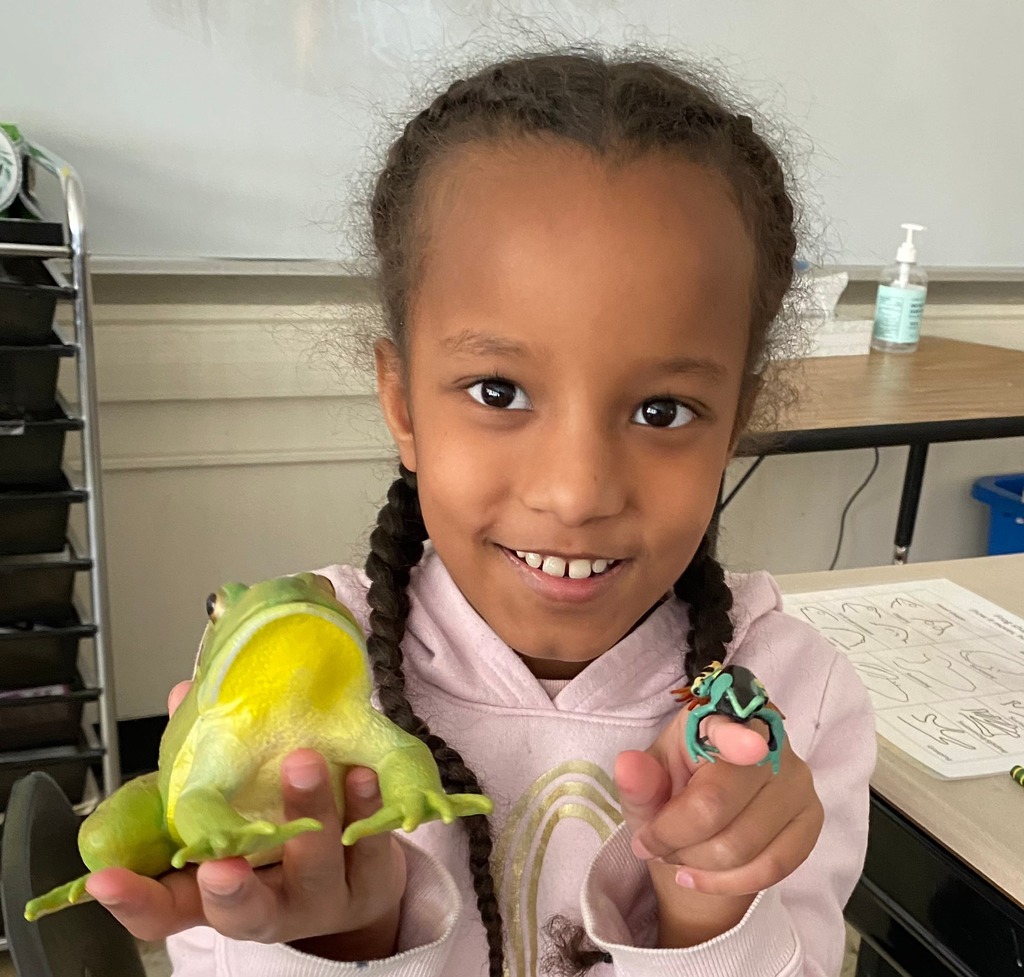 Here are a couple of examples of woodworking at Stoughton High...Julia Piercey is seen here after designing, cutting, and engraving this logo of Bentley University (her college destination) using the laser cutter. Anthony Taglieri is seen making a bookcase. Nice work!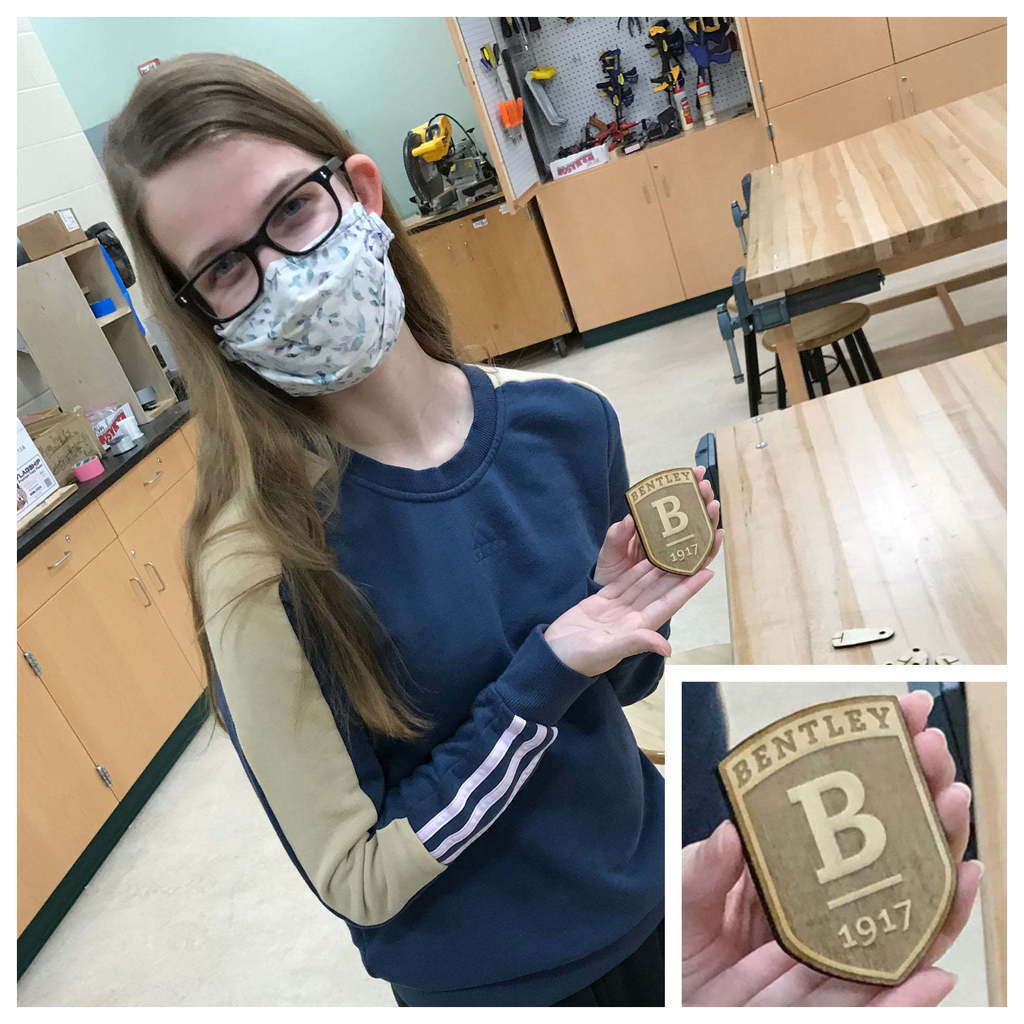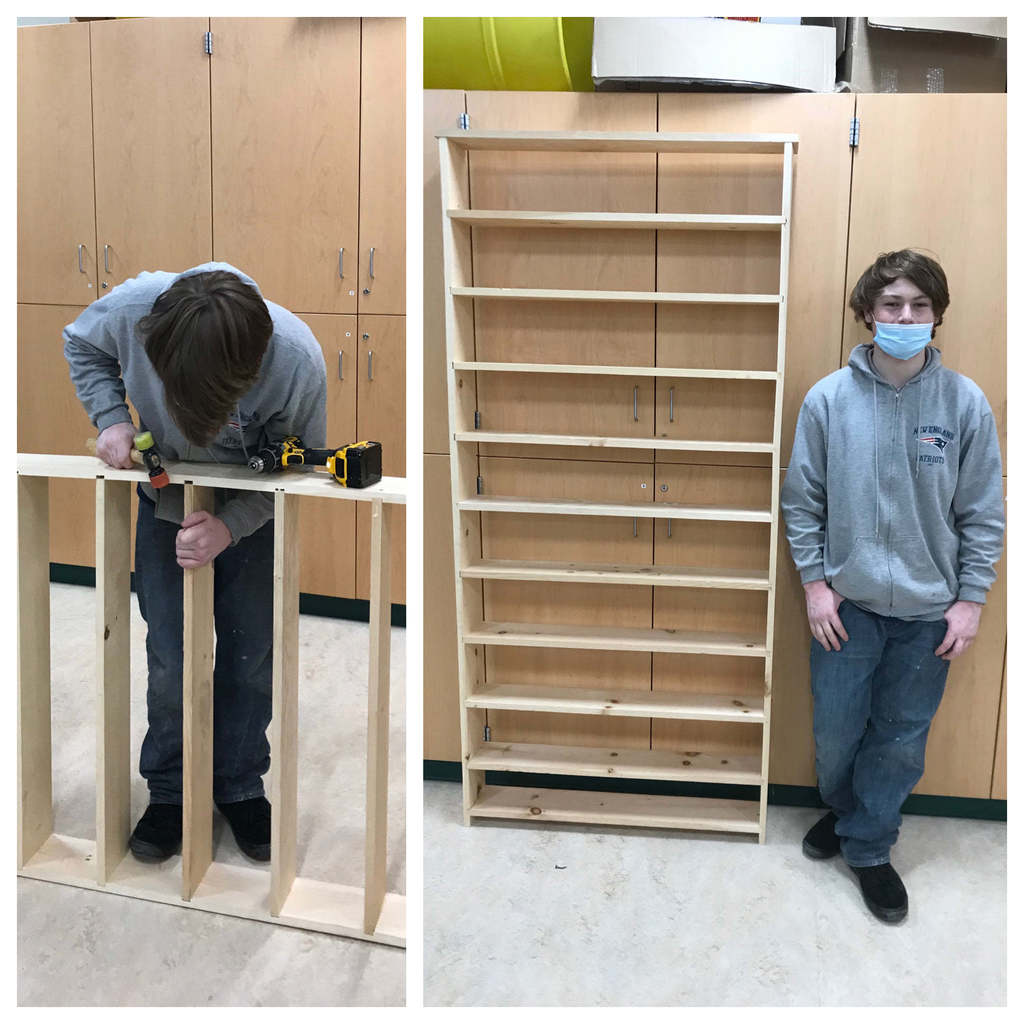 Wilkins School students had a whale of a time on March 22 as "The Whalemobile" came for a visit. The Whalemobile is a life-sized inflatable whale named Nile, modeled after a real humpback whale that can be seen off the coast of Massachusetts. The inflatable whale was set up in the Wilkins School gymnasium, with classes visiting it throughout the day. Students could even go inside the inflatable structure to get a look at what a whale's interior would look like! Students enjoyed getting up close to Nile, going inside, and learning about whales during their time with the Whalemobile.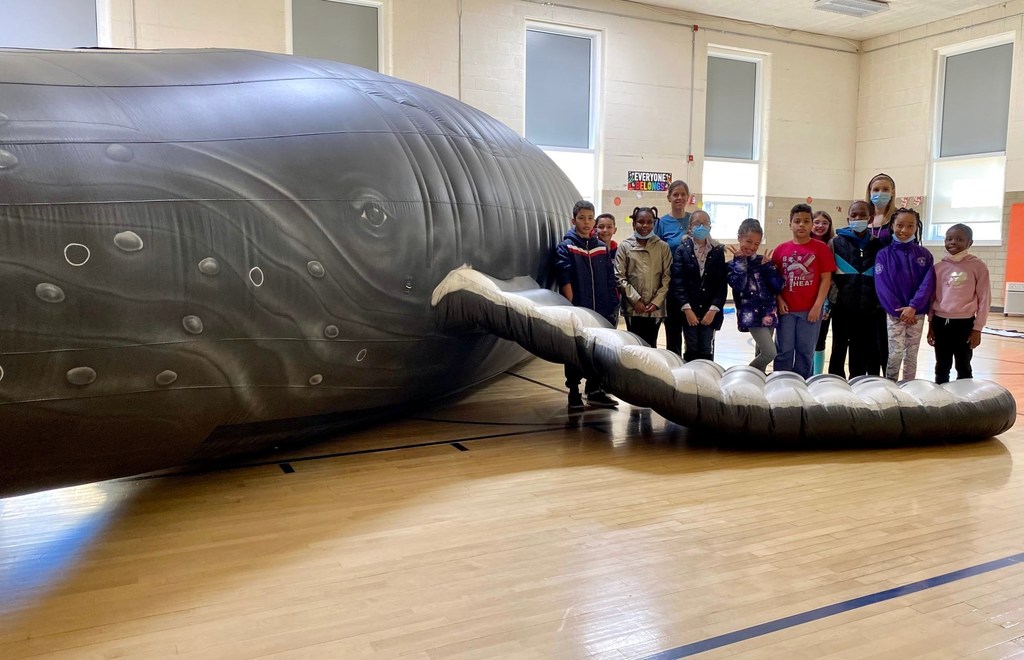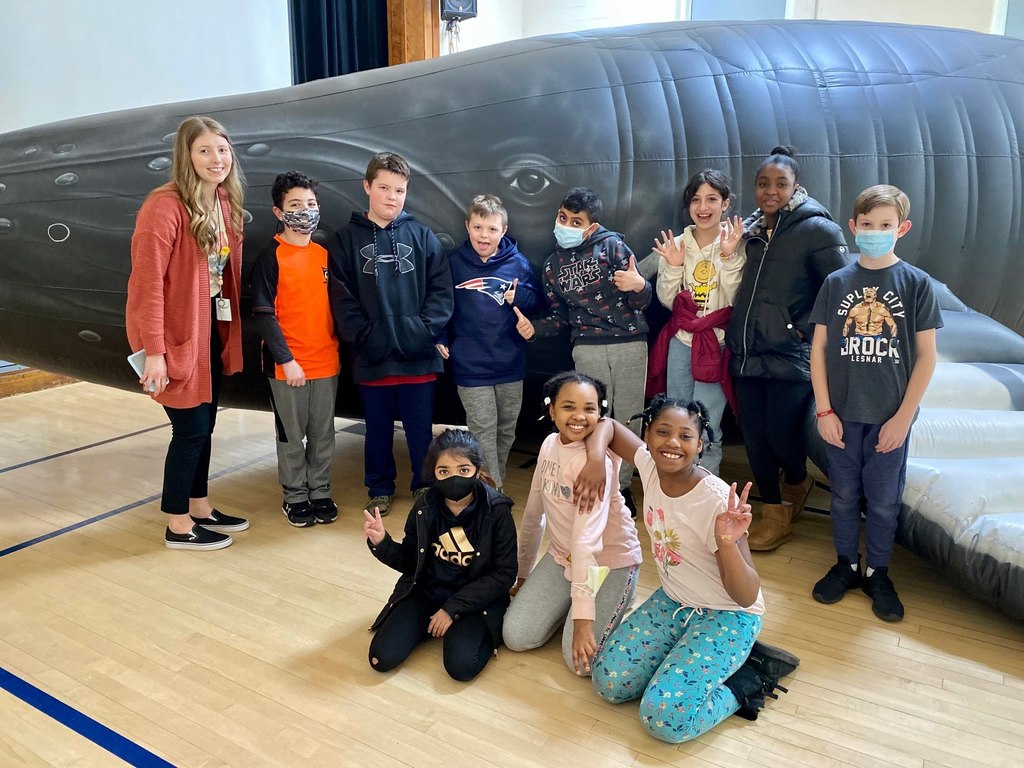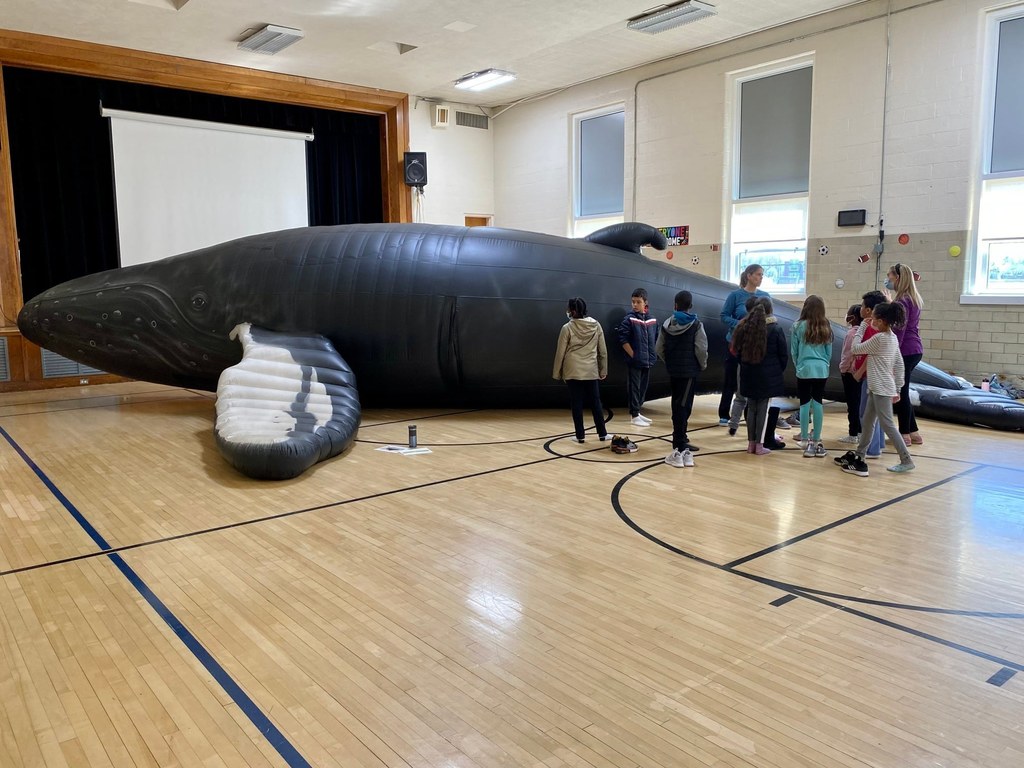 Check out this display seen recently in the halls of the Hansen School! Students in Mrs. Palmer's 4th grade class were asked to write about life lessons and themes found in the fiction books they read and recreate or reinvent a cover for the book.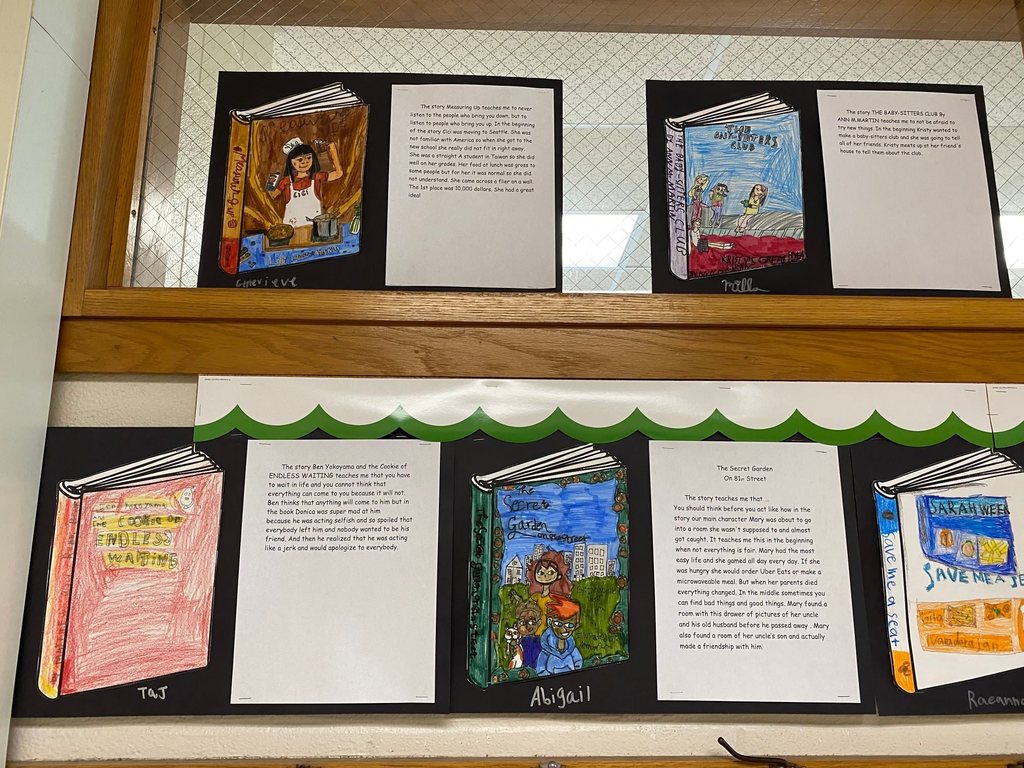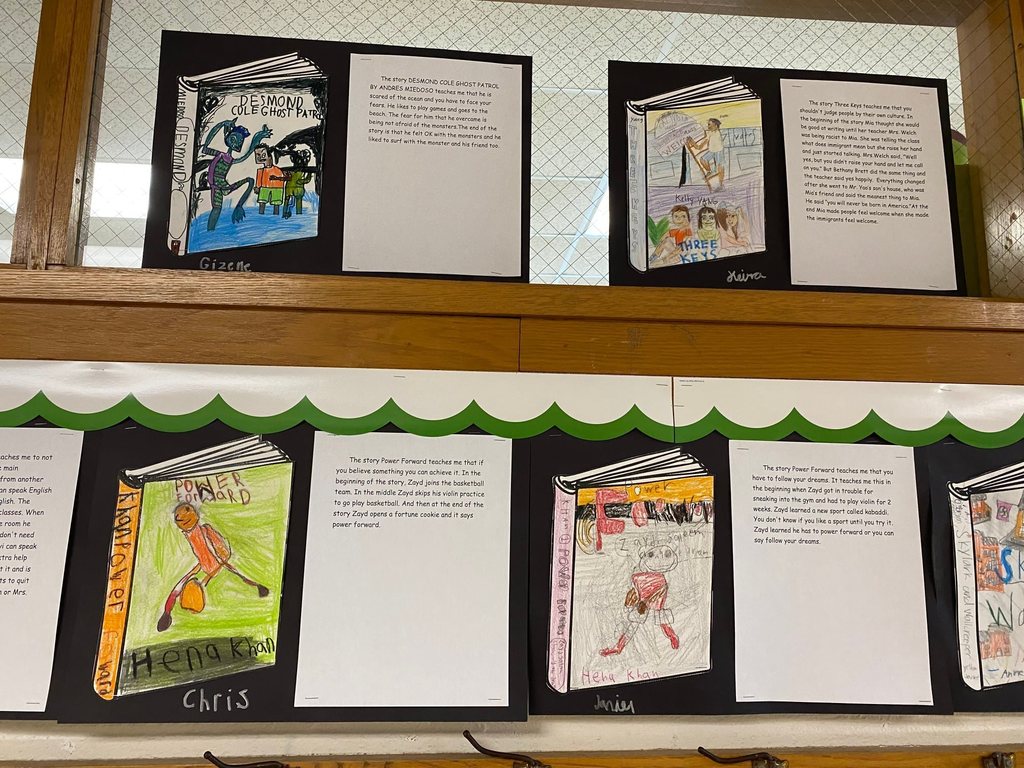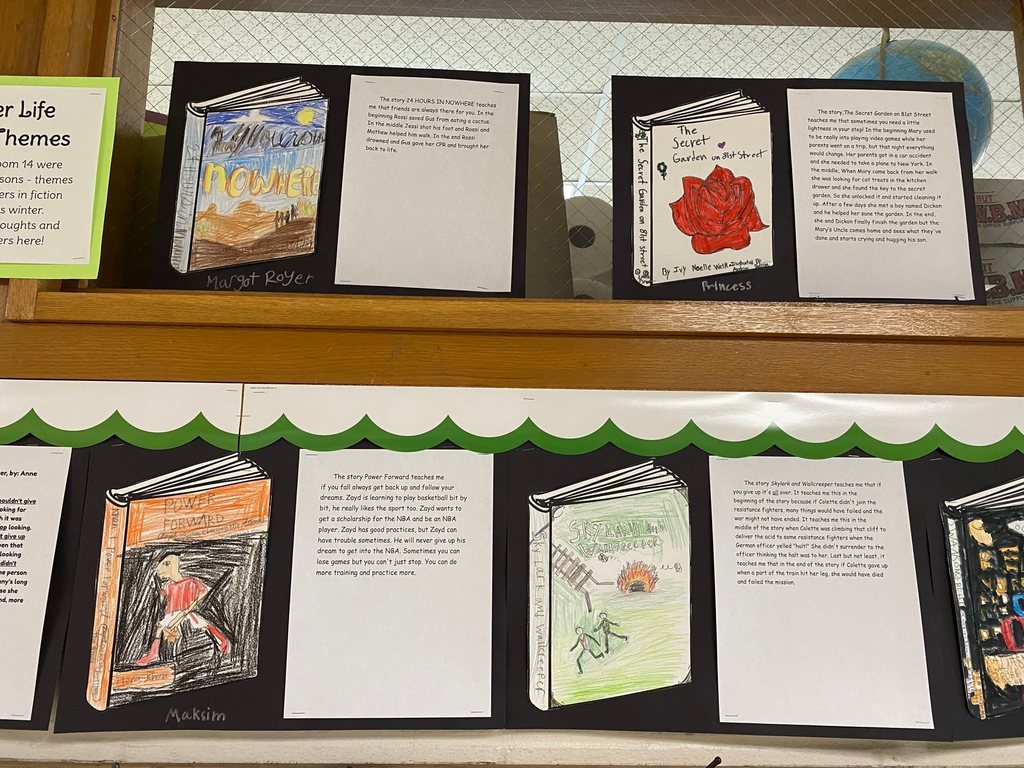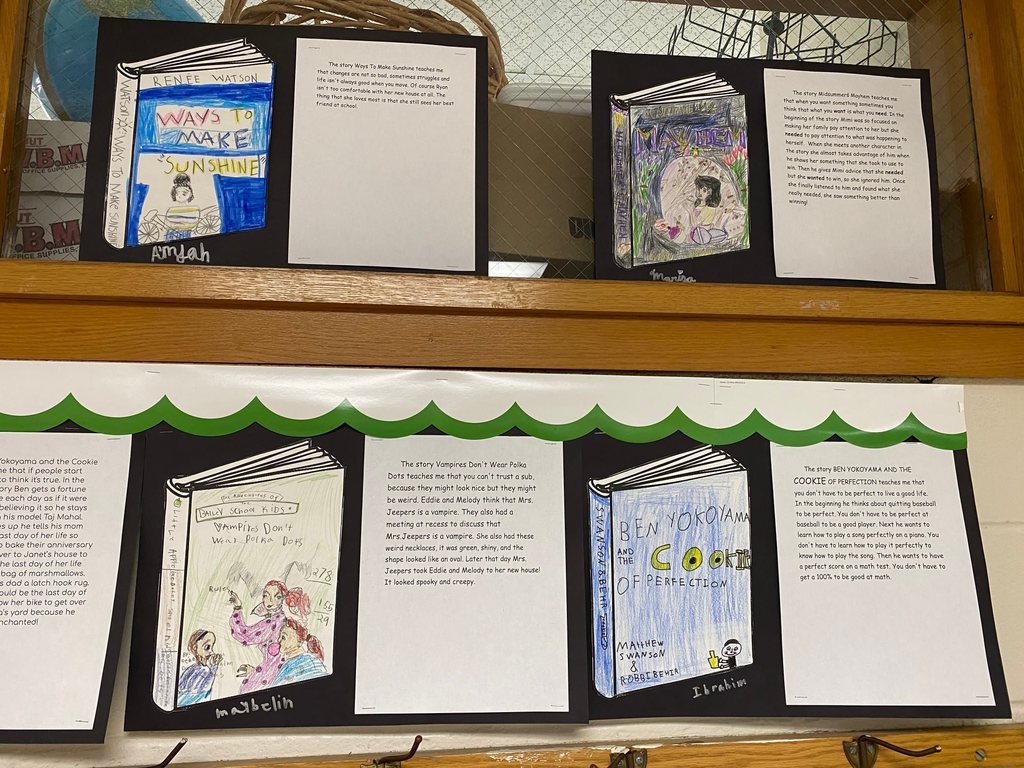 Dawe School students taking saxophone lessons! 🎷 🎶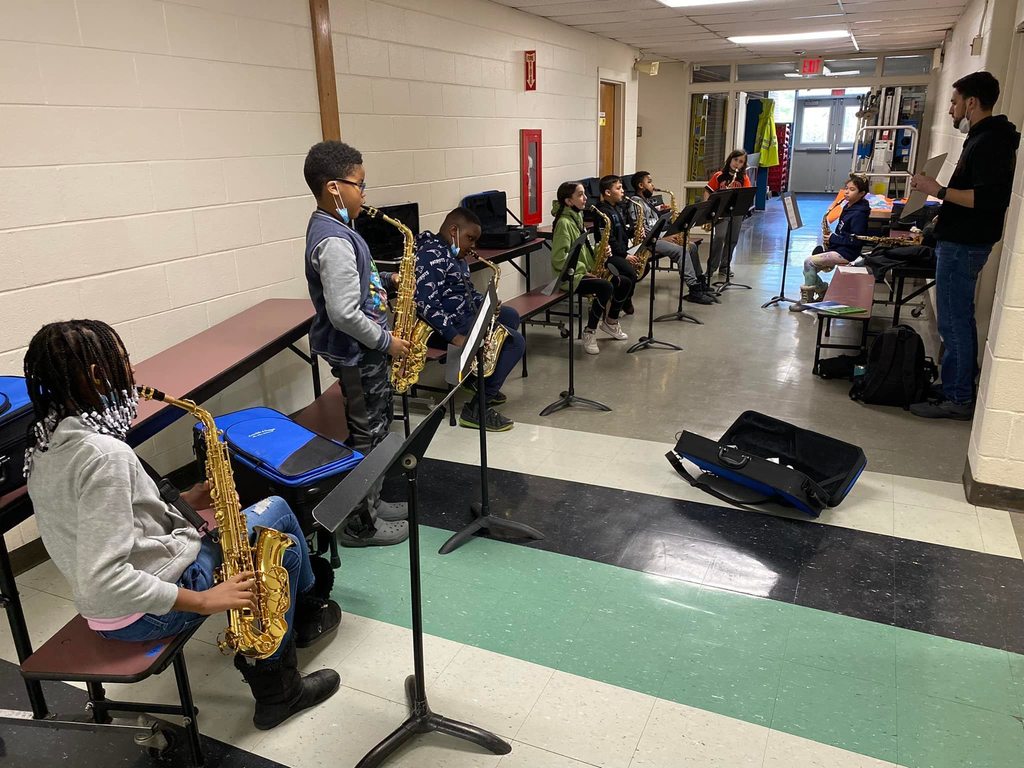 Three Gibbons School students got to be principal for a day recently! LiLianna Thompson (3rd grade), Kevin Crawley (3rd), and Alyssa Monaghan (4th) are pictured here with Gibbons School principal David Guglia. The 250 Gibbons students who completed a project for the school's "Black History Month Challenge" in February were entered into a raffle to be principal of the day, with LiLianna, Kevin and Alyssa winning the raffle. They declared March 18 to be pajama day at the Gibbons and gave classes the chance to earn some extra recess.