Fourth grade students in Mrs. Palmer's class at the Hansen School (pictured here) had the chance to take part in a virtual meet the author event with NBA superstar Steph Curry of the Golden State Warriors. Students from around the world could attend this virtual event, where Curry did a live reading from his debut picture book, "I Have a Superpower", and shared an inspirational message with participants.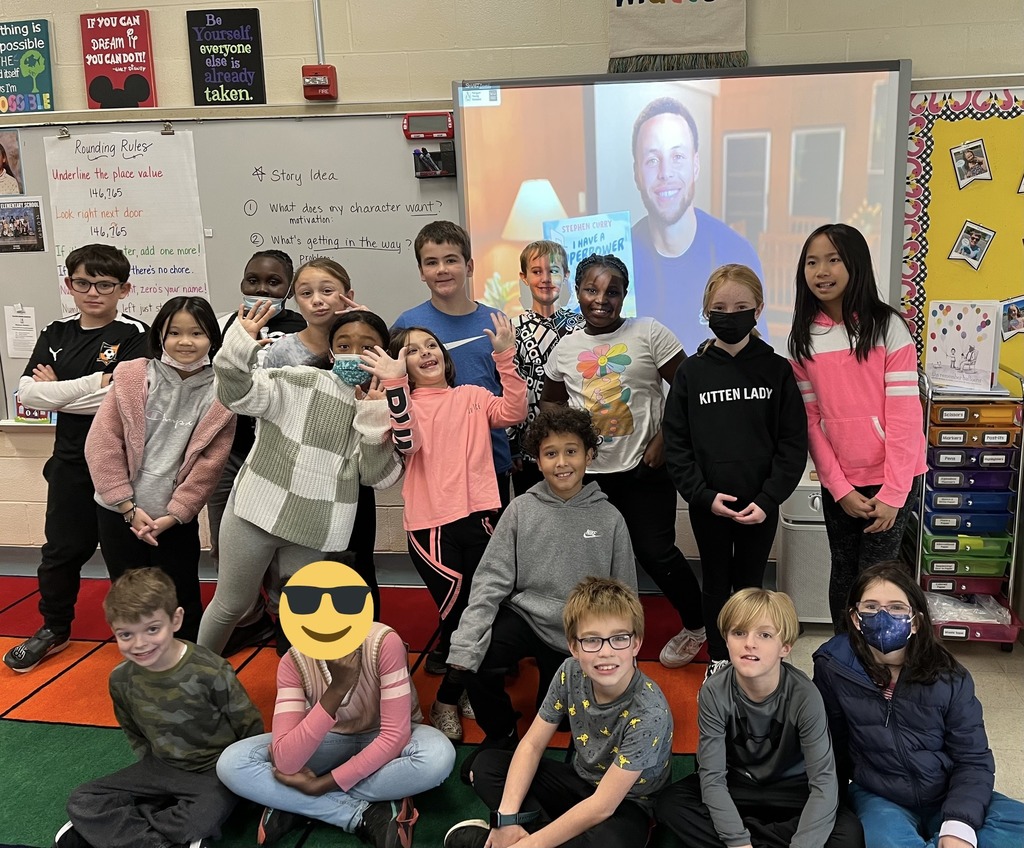 Third grade students at the Wilkins School participated in a rounding activity. They went "shopping" where they had $1 to spend and chose two items they wanted to buy. They rounded the prices of the items, added these together, and determined if they had enough money to buy both items.

Mrs. Criscuolo's kindergarten class at the Gibbons School celebrated "apple week" to mark the start of fall! Students did various experiments with apples, apple stamping, and other apple-themed crafts!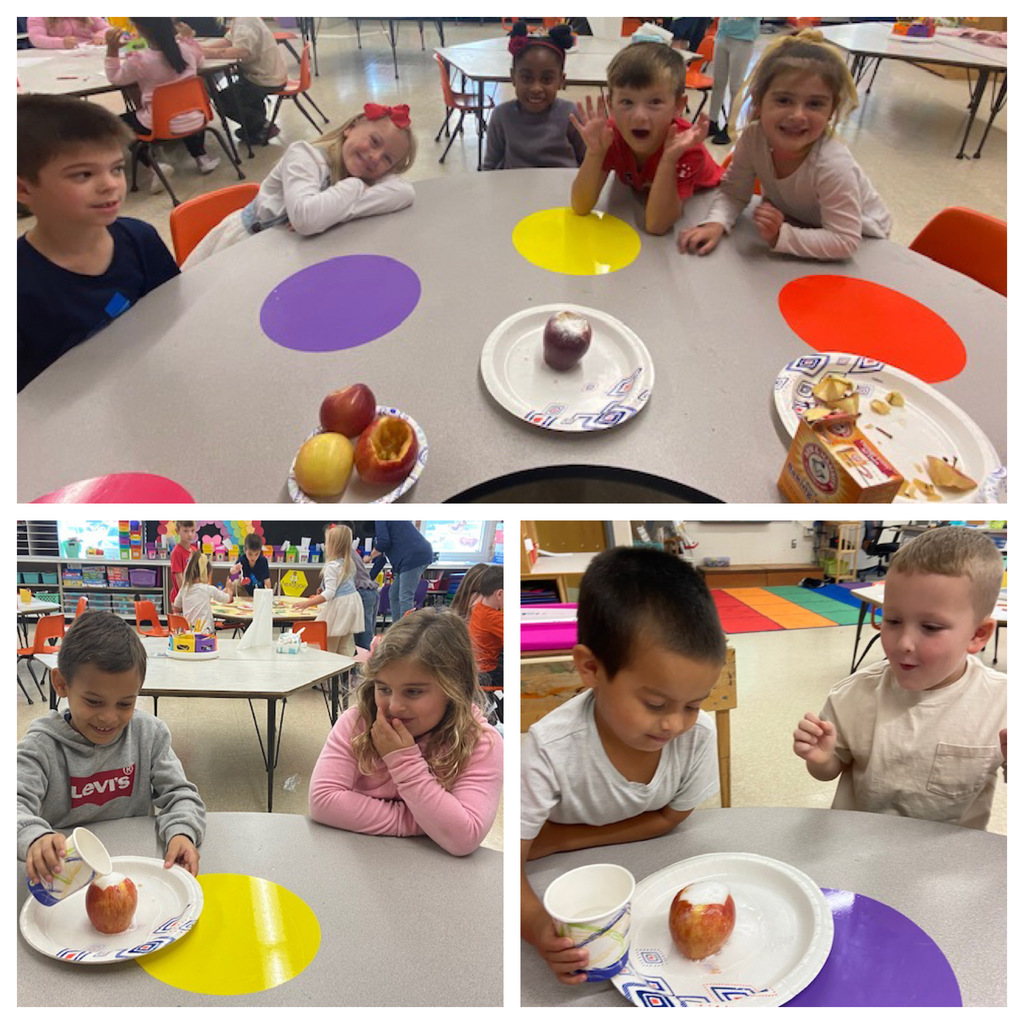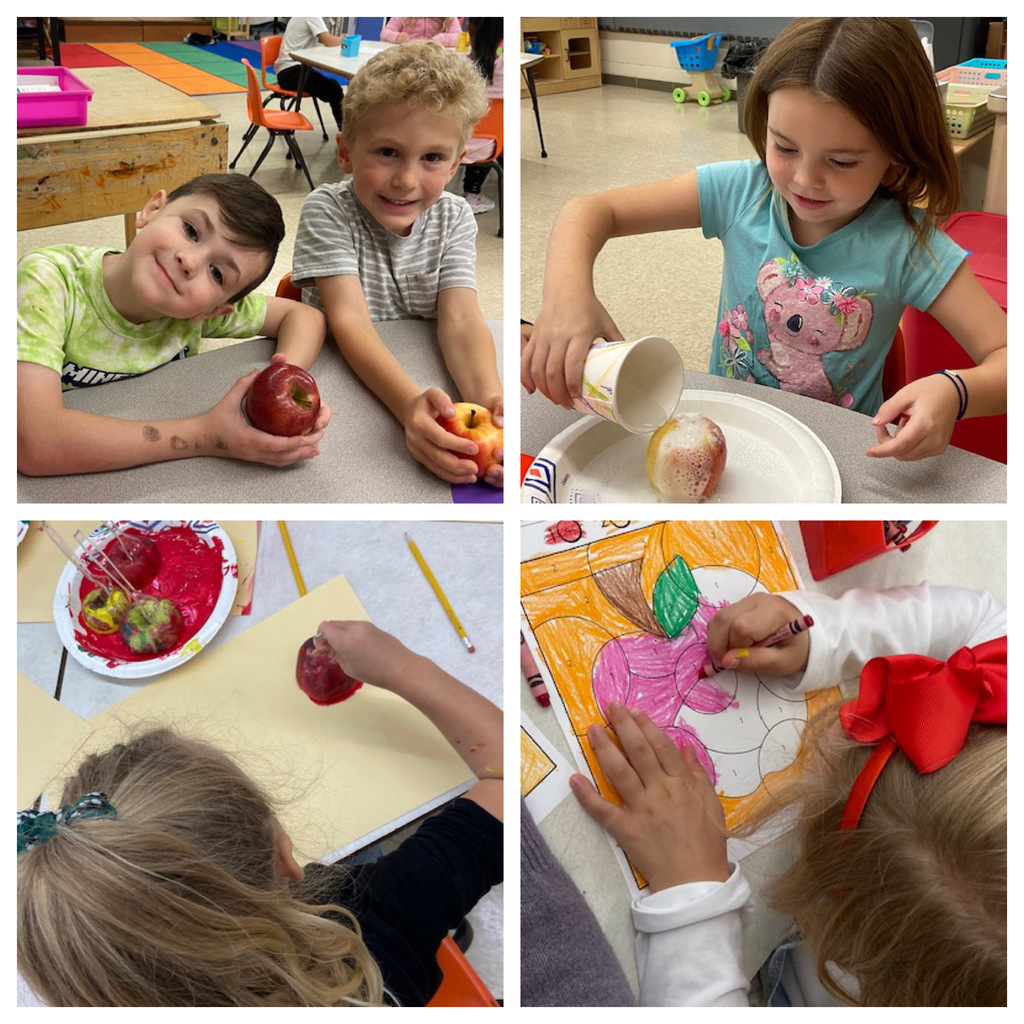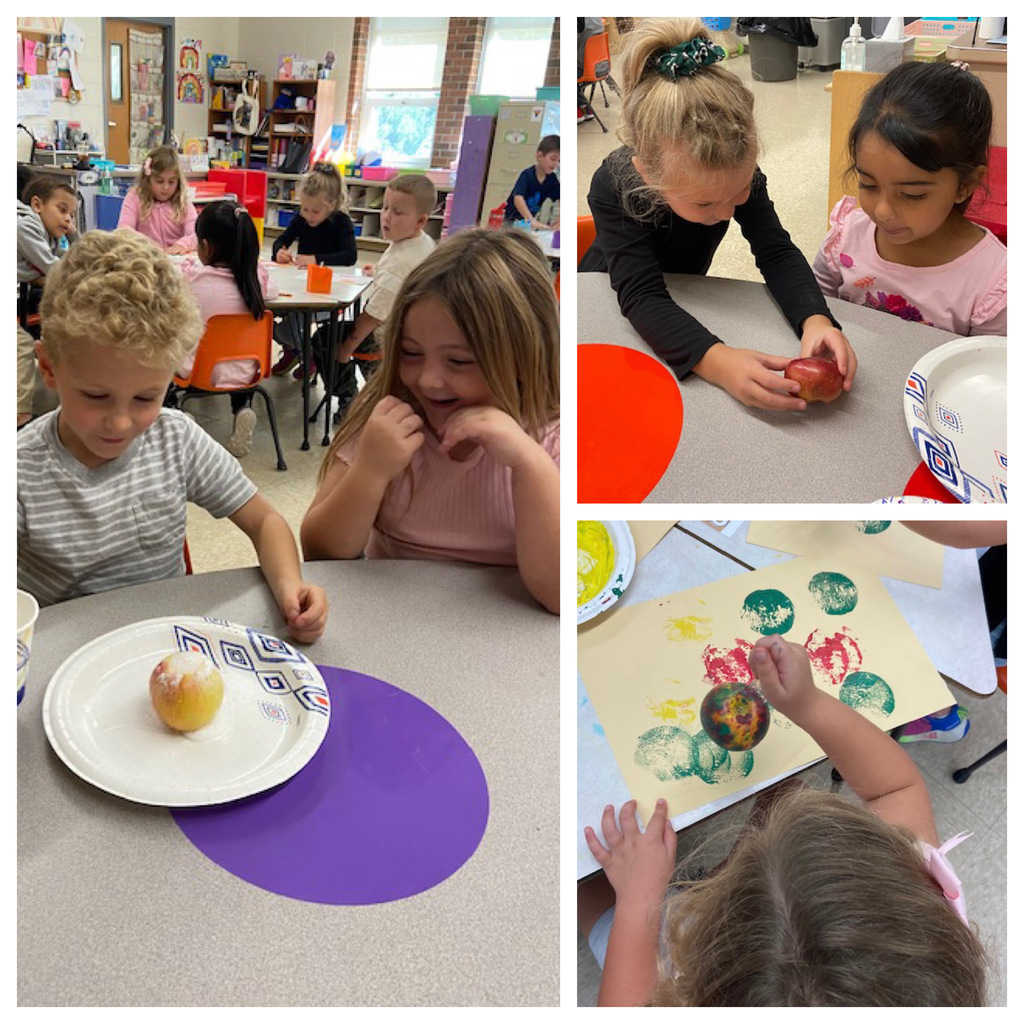 During a recent class in the learning commons at the Dawe School, students watched videos about how the Golden Gate Bridge and Brooklyn Bridge were built and then had the chance to design and build their own bridges.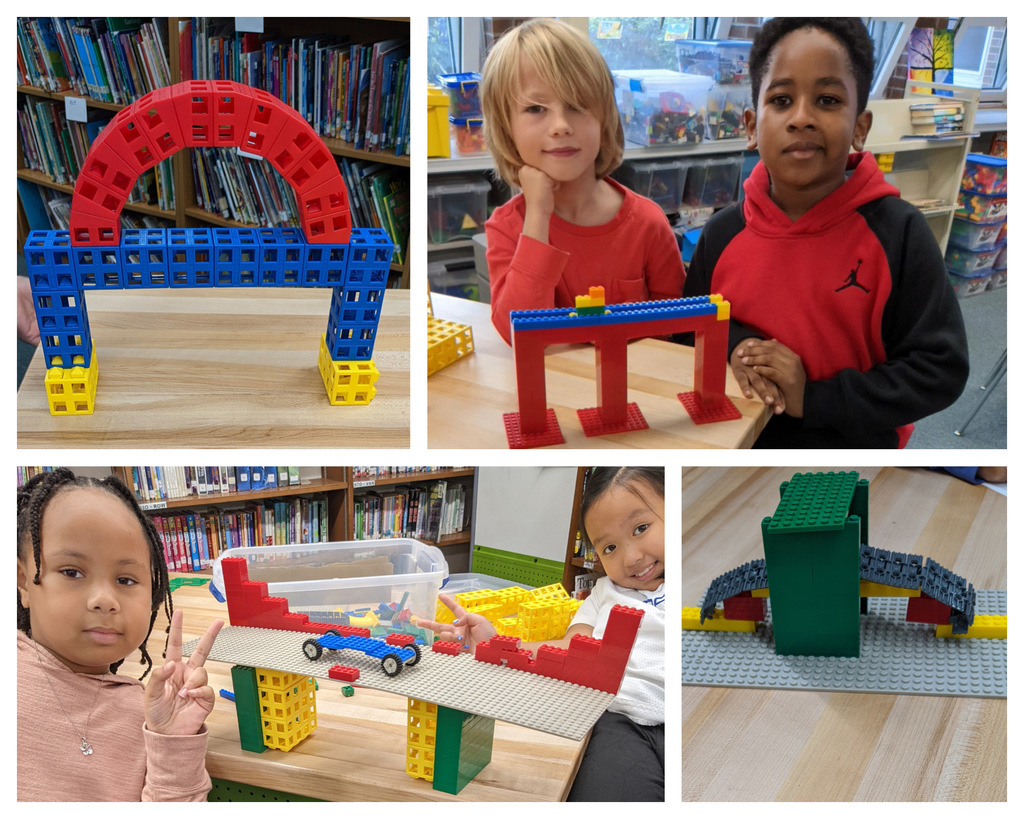 As part of the units of study phonics program, kindergarten students at the Wilkins School made "name" necklaces.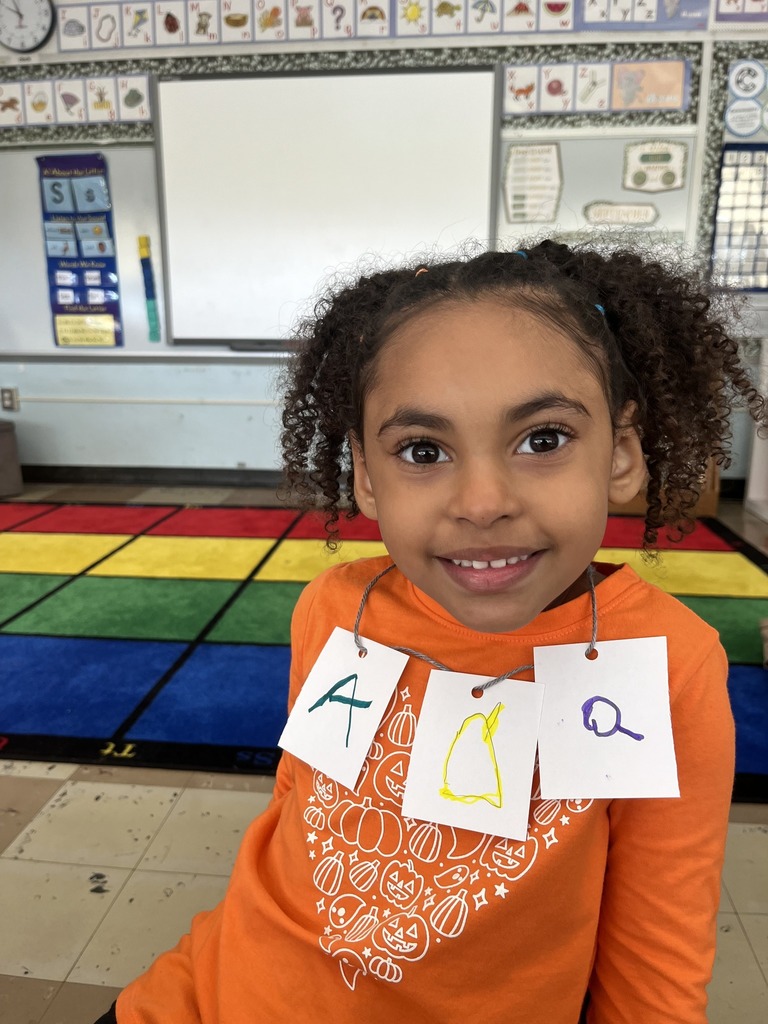 The South School Sharks recognized the September S.H.A.R.K. Students of the Month at a special assembly. These students (pictured here) have consistently displayed the South School S.H.A.R.K. principles of being safe, hard working, accountable, respectful, and kind. Congratulations!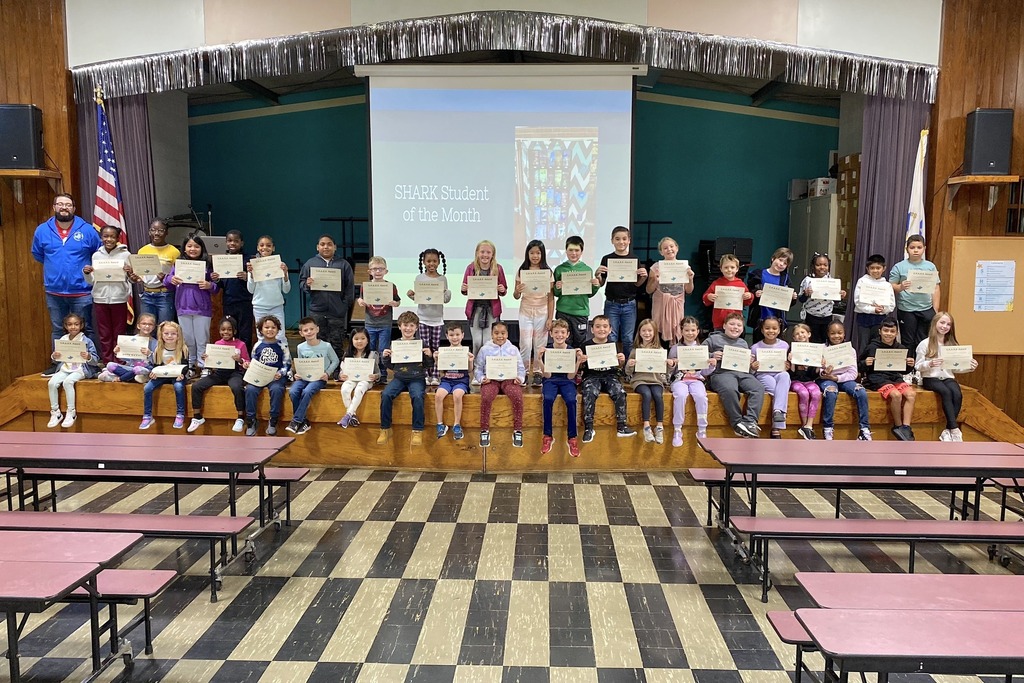 The Dawe School focuses on different positive character traits each month and honors students for displaying those character traits at a "Caught with Character" assembly. Compassion - caring for others with kindness - was the character trait for September. Congratulations to these Dawe Dragons who were recently recognized for showing compassion!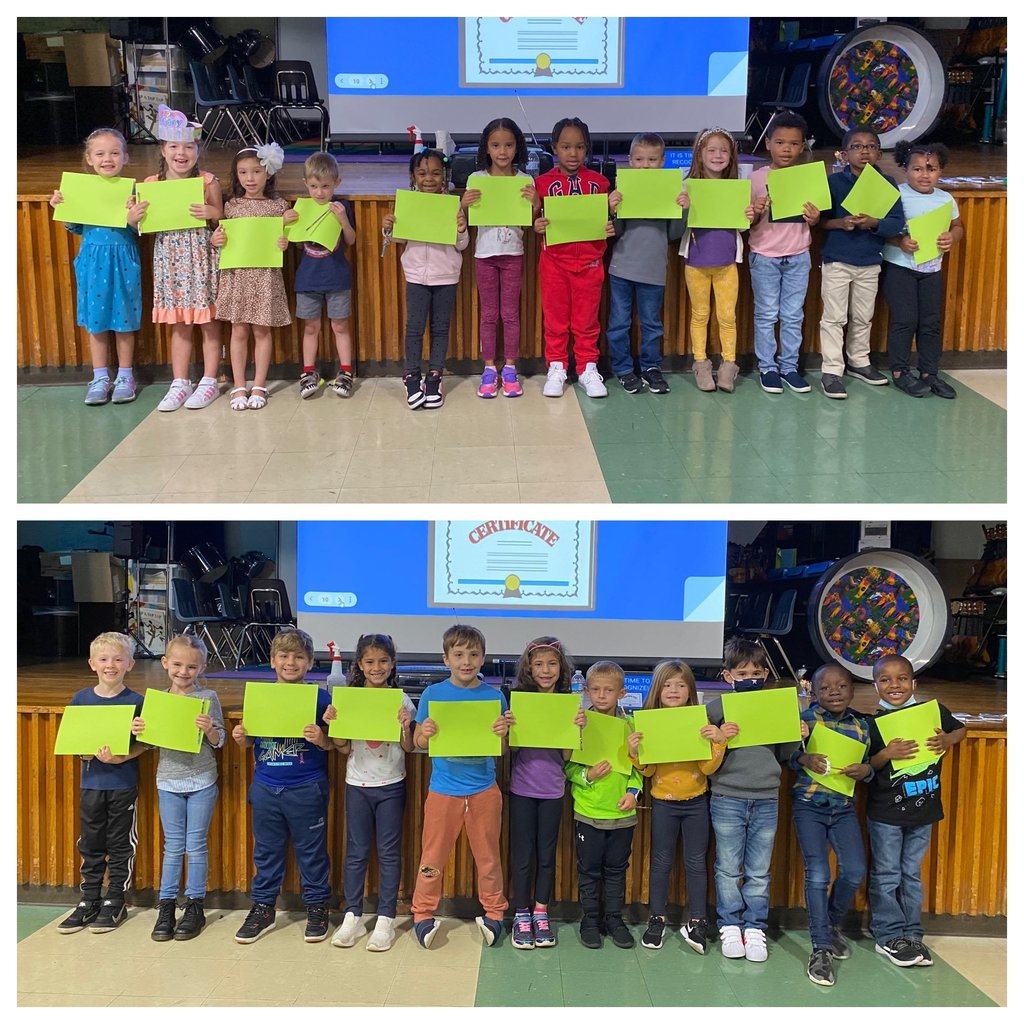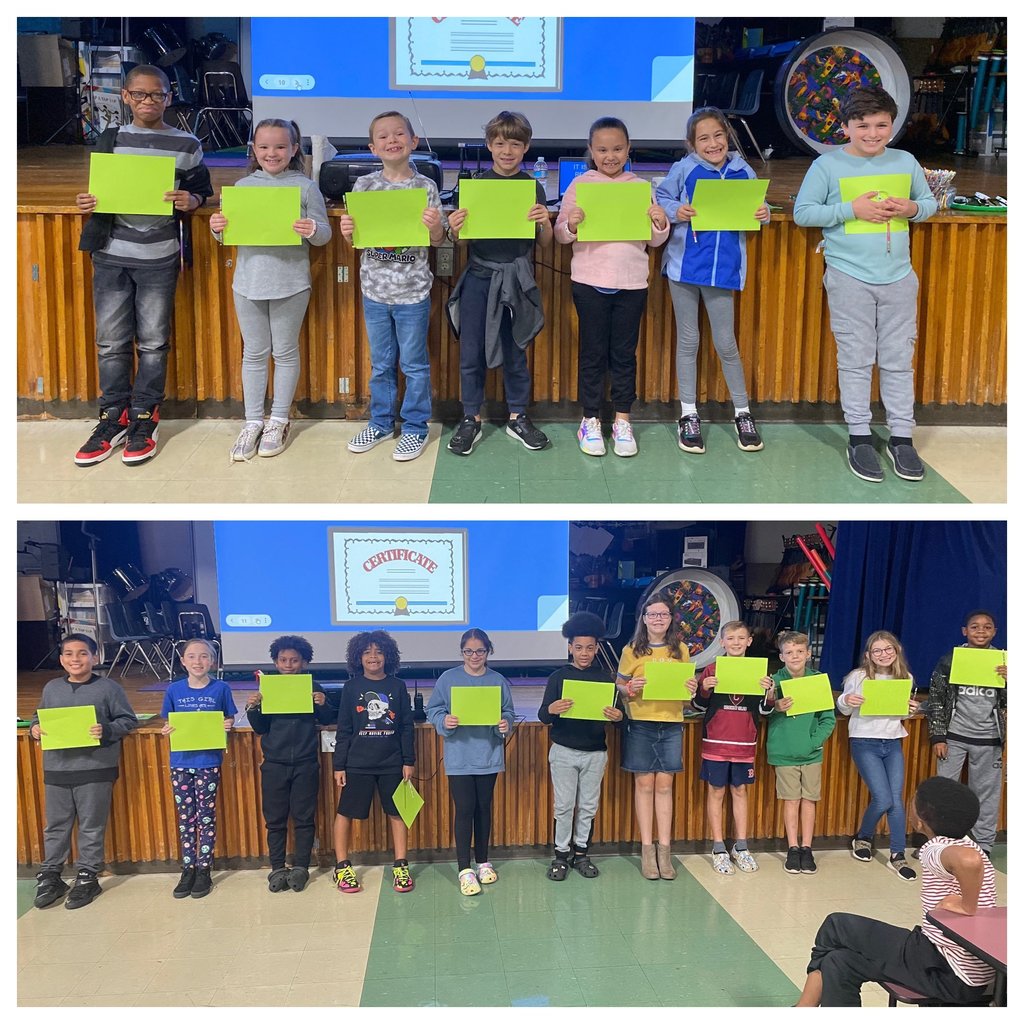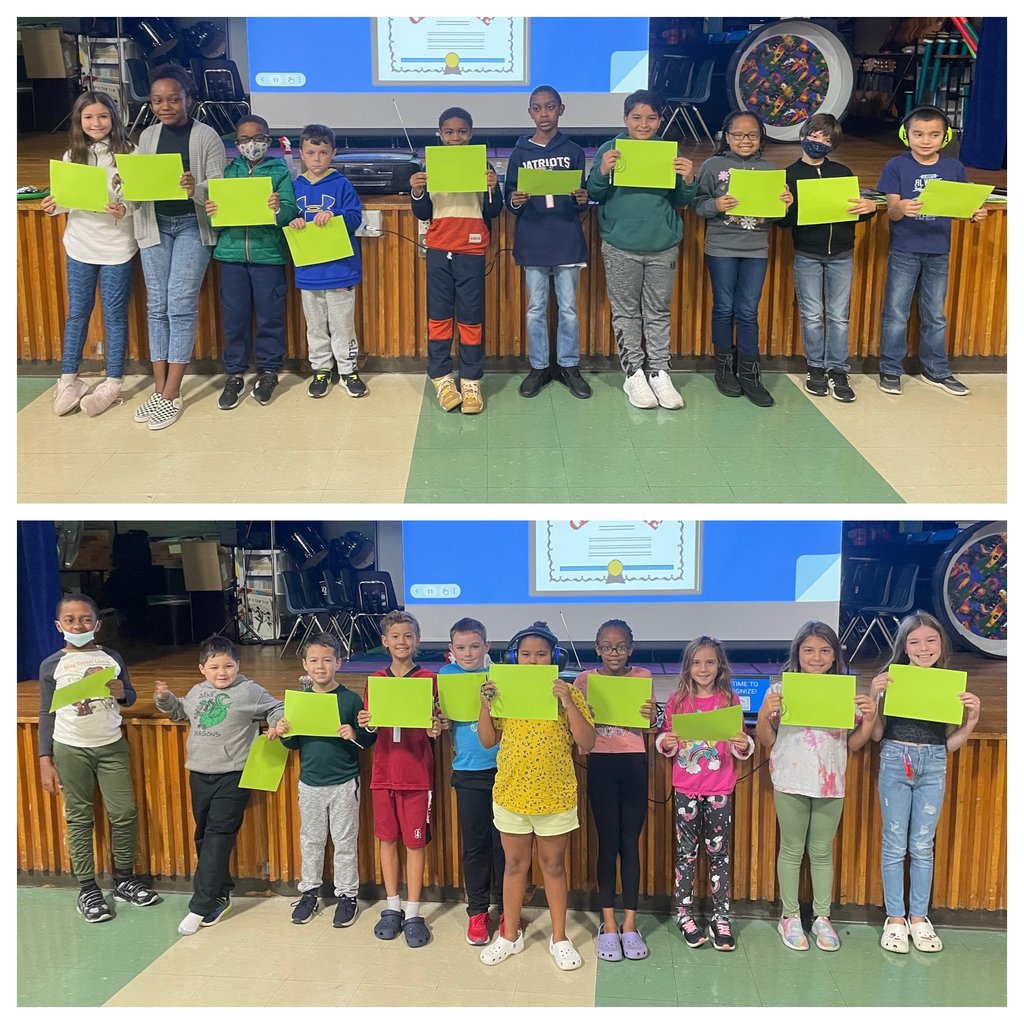 The Stoughton High girls cross country team poses for this picture after their win over Canton!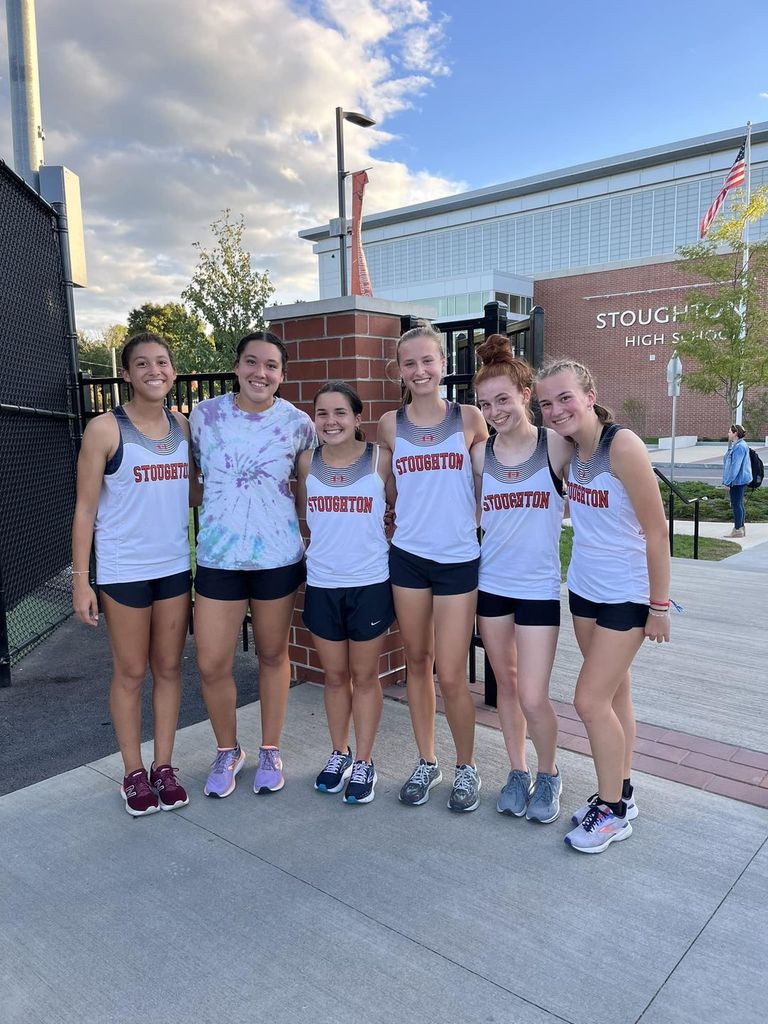 Take a look at some pictures of the Stoughton High cheerleaders performing at halftime of a recent SHS football game!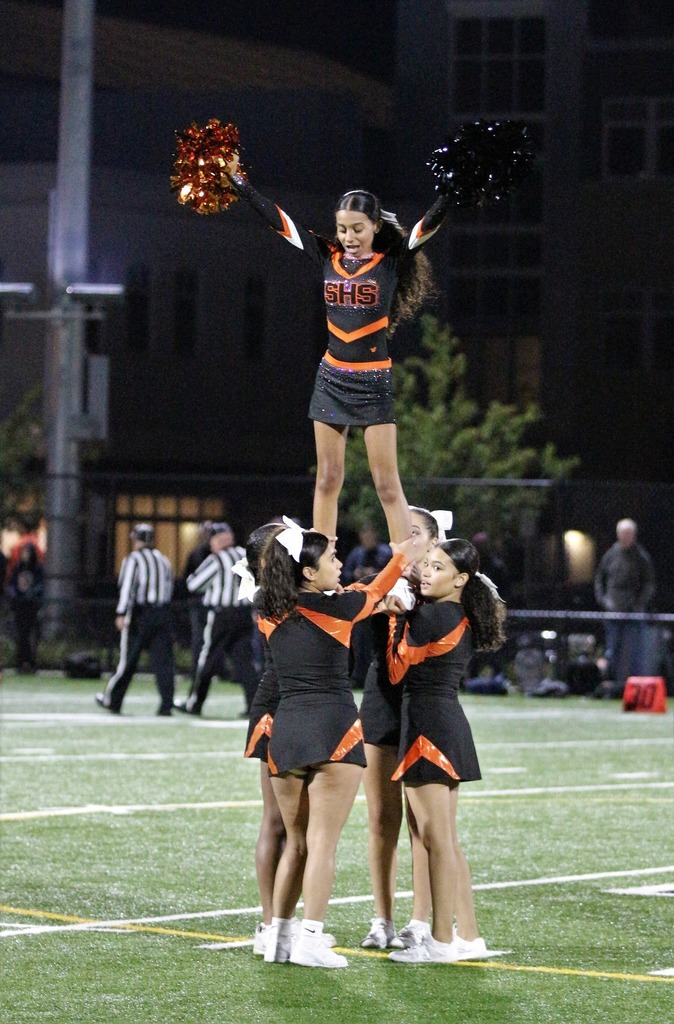 Wilkins Wildcats are showing their school pride by wearing their favorite Wildcat gear or orange and black!

Third graders in Mrs. Johnson's class at the South School recently presented their "digital brown bag autobiographies." Students uploaded photos of five things that were special to them (people, pets, places, hobbies, favorite items, etc.) to share with their classmates so they could learn a little bit more about each other during the first month of school.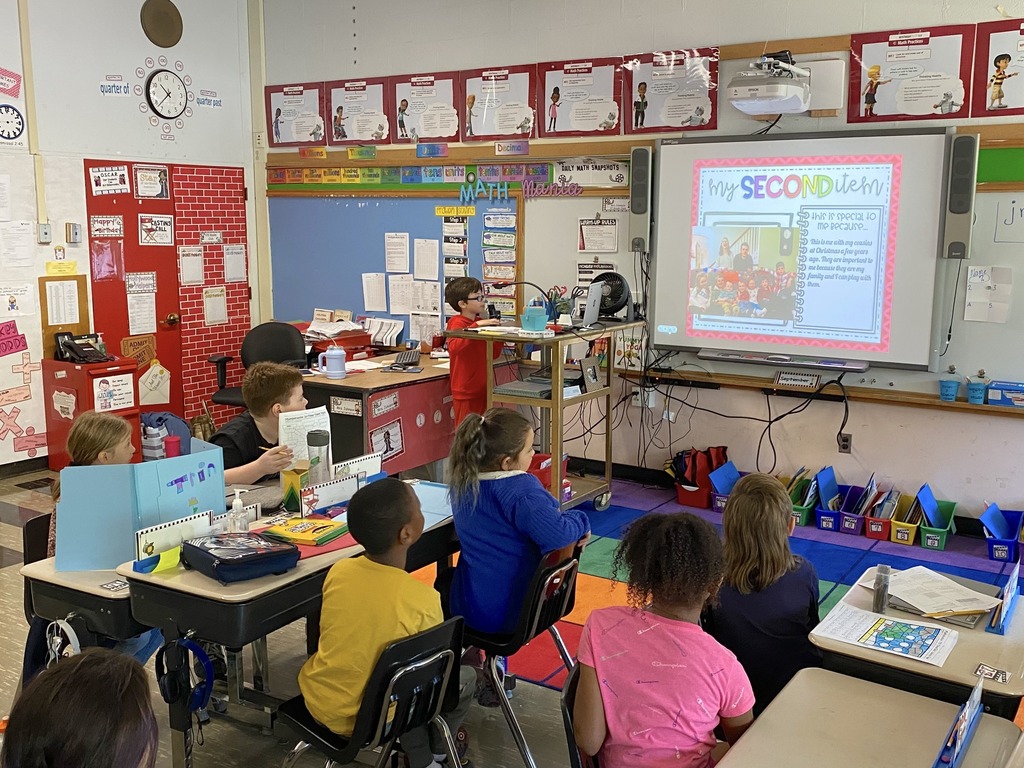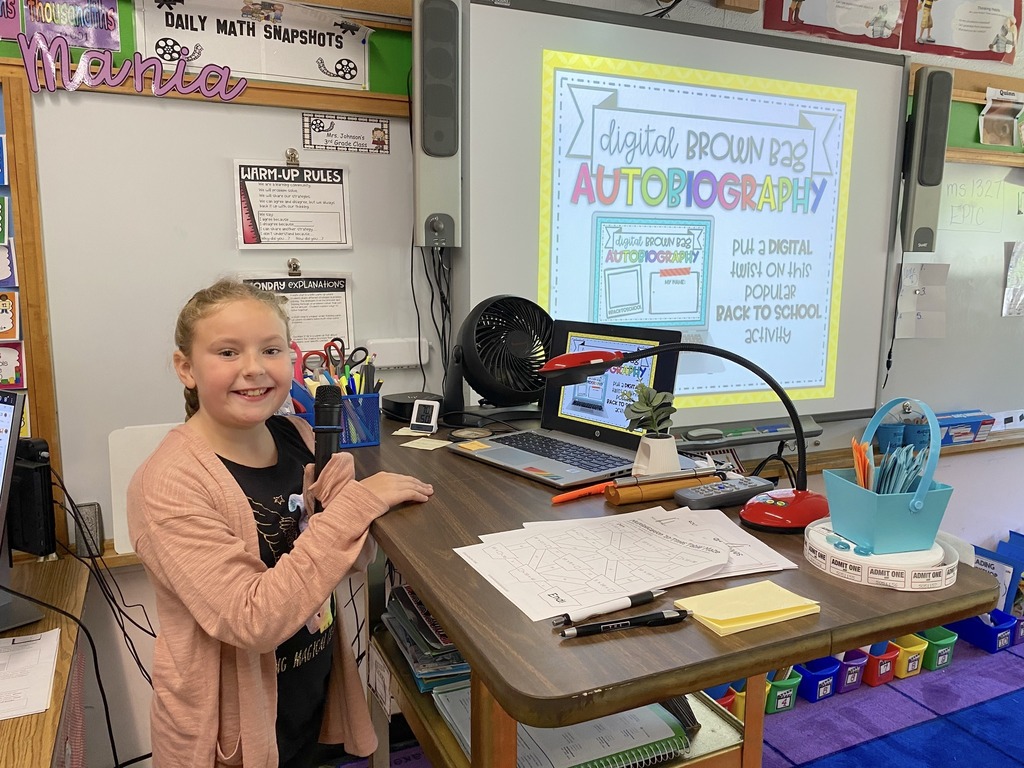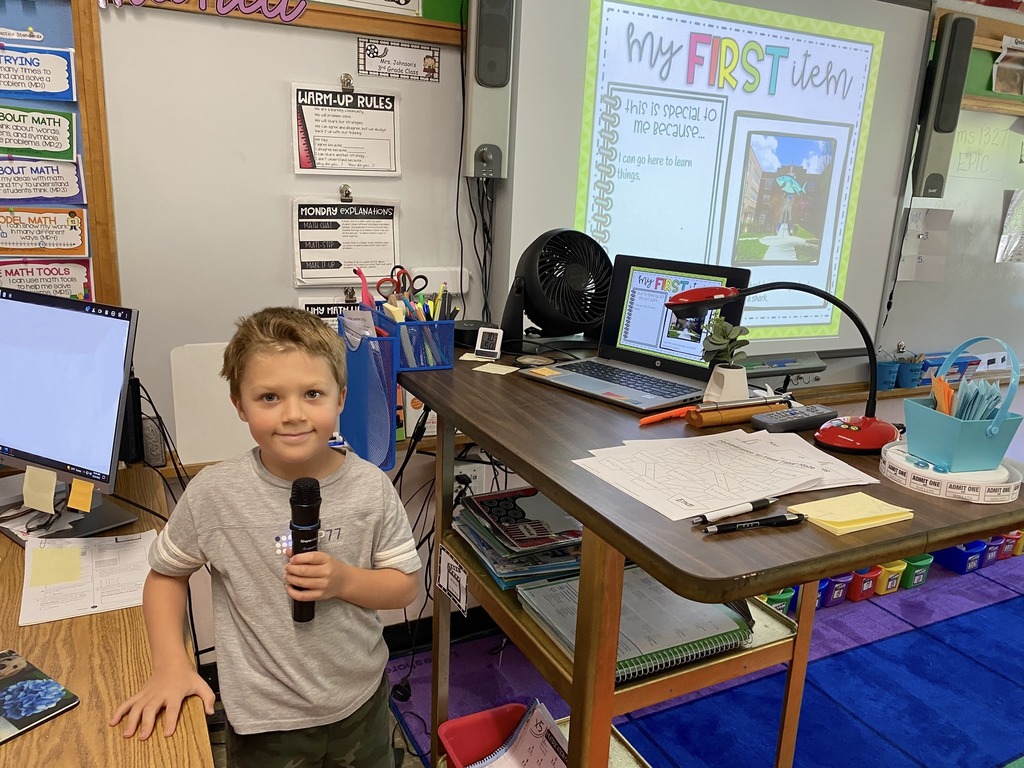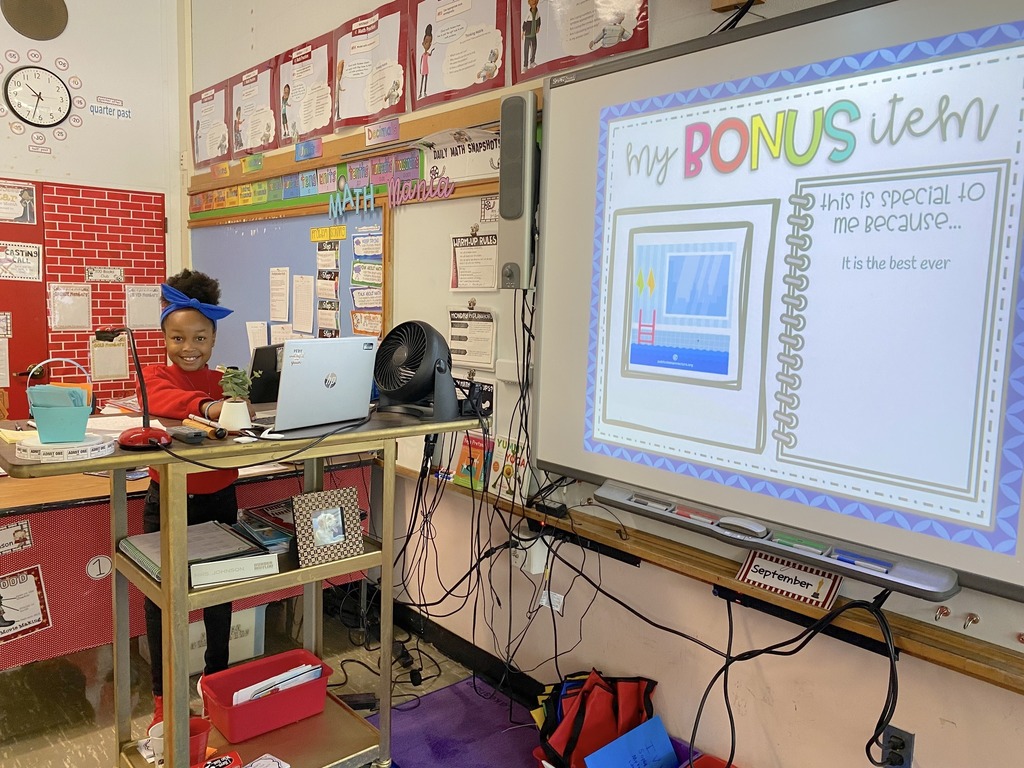 Grade 1 students at the Hansen School enjoyed learning about the scientific method with a fun experiment. They made a hypothesis about what would happen when vinegar was added to an apple with some baking soda in it.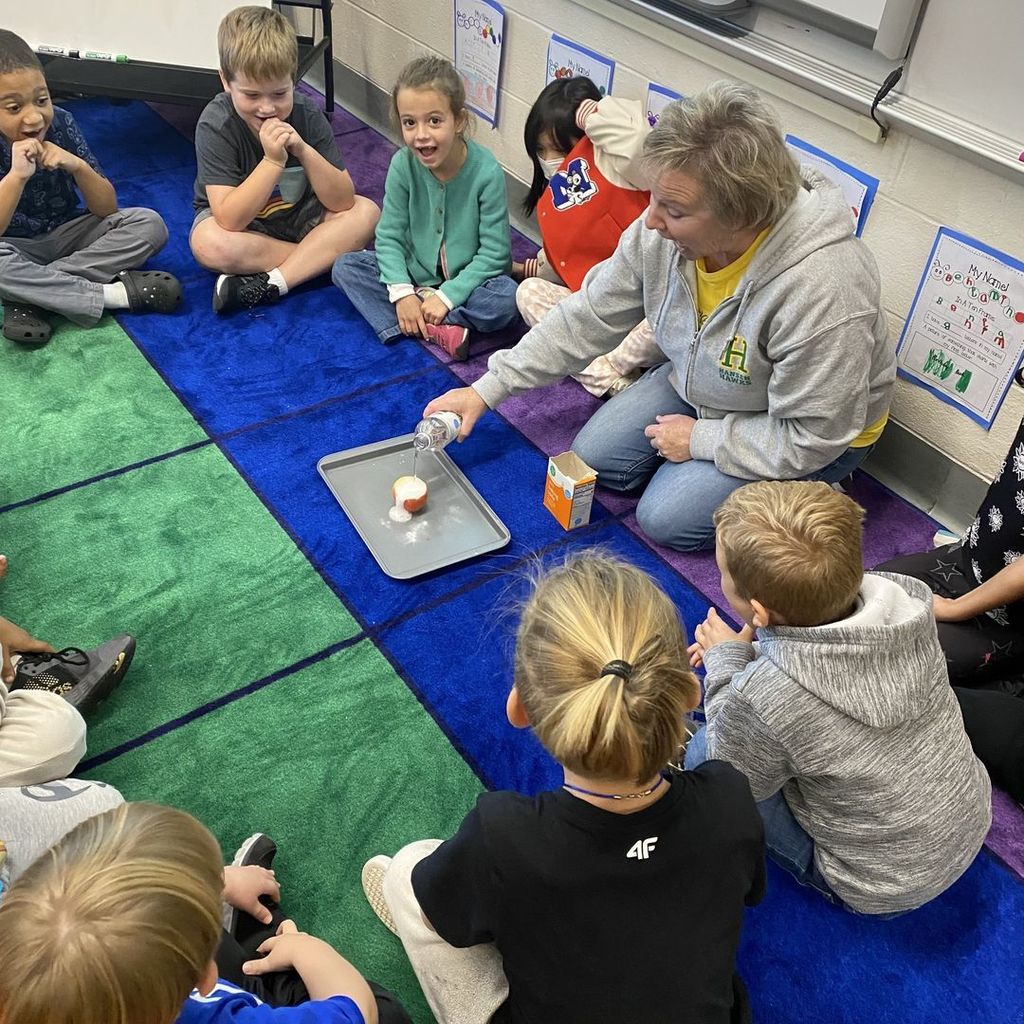 The Stoughton High Marching Black Knights show this season, titled "Breaking Free", features the music of Elton John/Sara Bareilles, Beyoncé, and Dmitri Shostakovich. You can watch the band and color guard perform here:
https://www.youtube.com/watch?v=NDdfgJJIVTE

4th grade students at the Wilkins School were working on a project in art class featuring radial symmetry, where there is symmetry/balance in several directions arranged around a central point.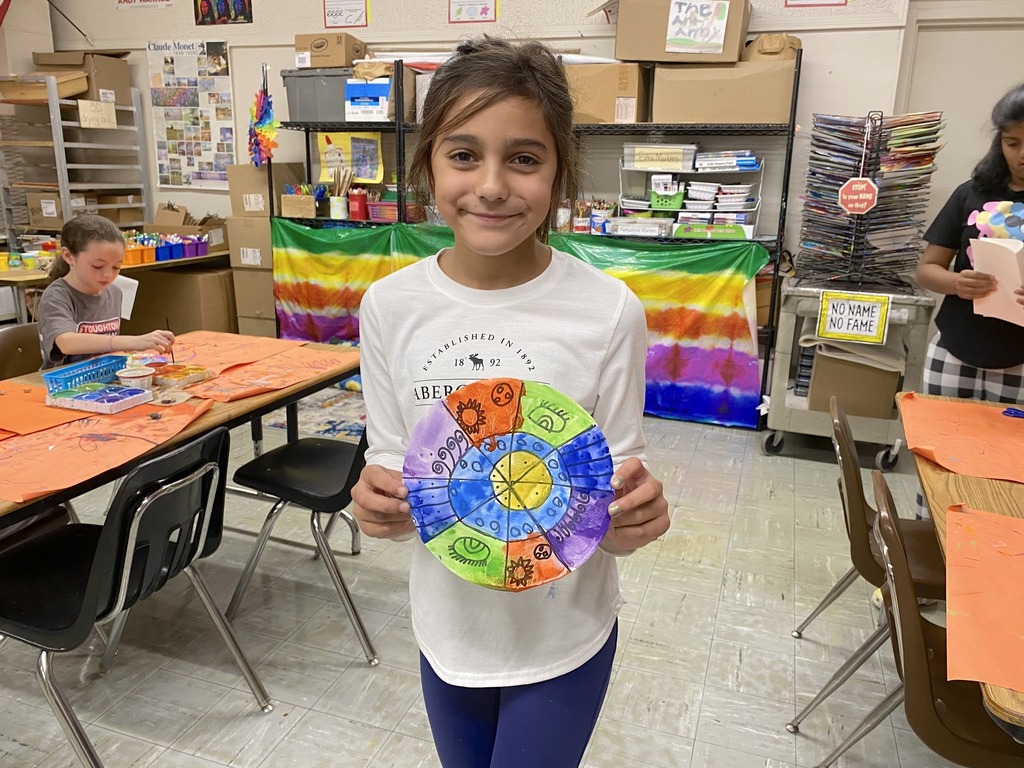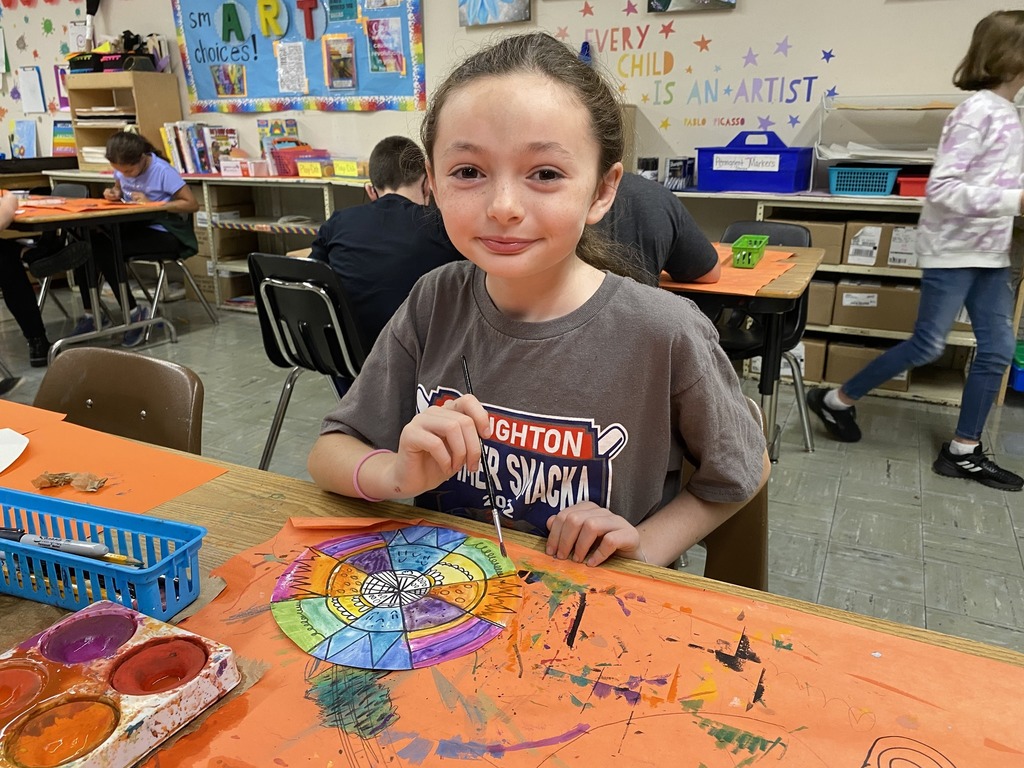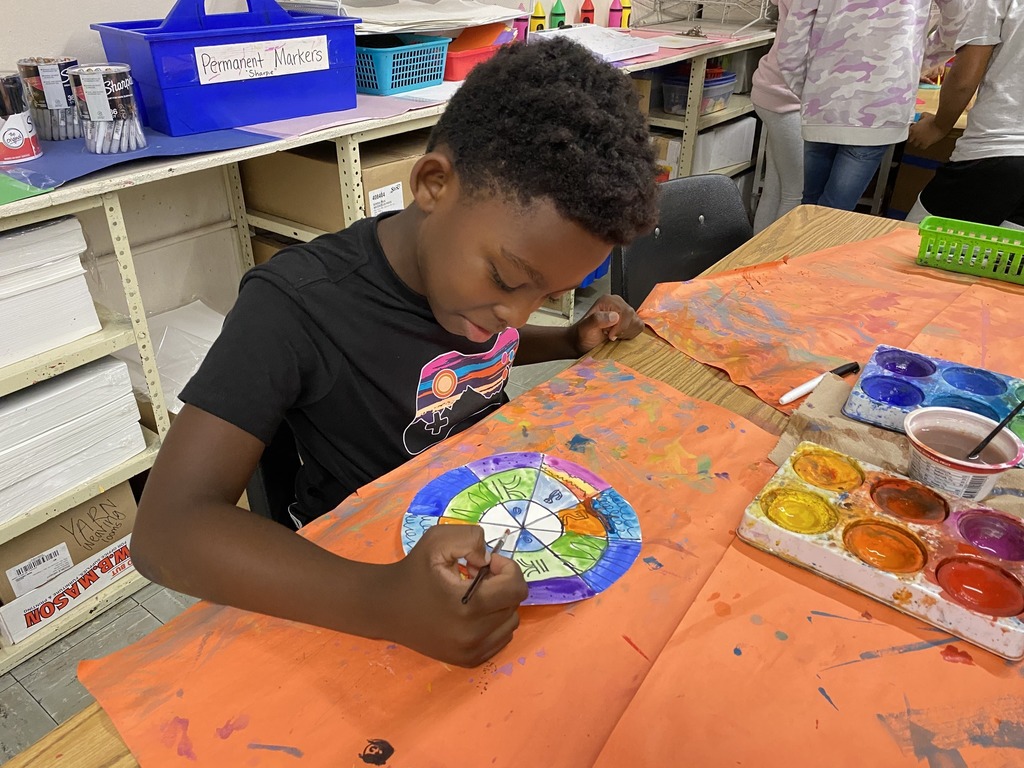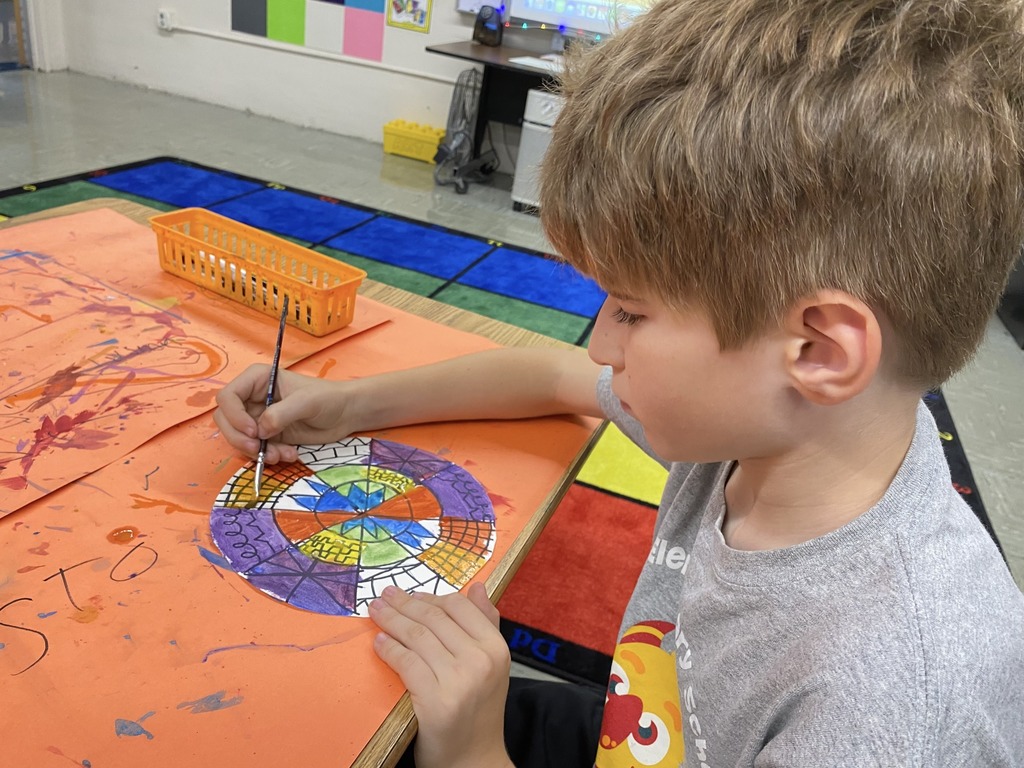 Here are some Dawe School 5th graders and kindergartners enjoying a recent outdoor recess!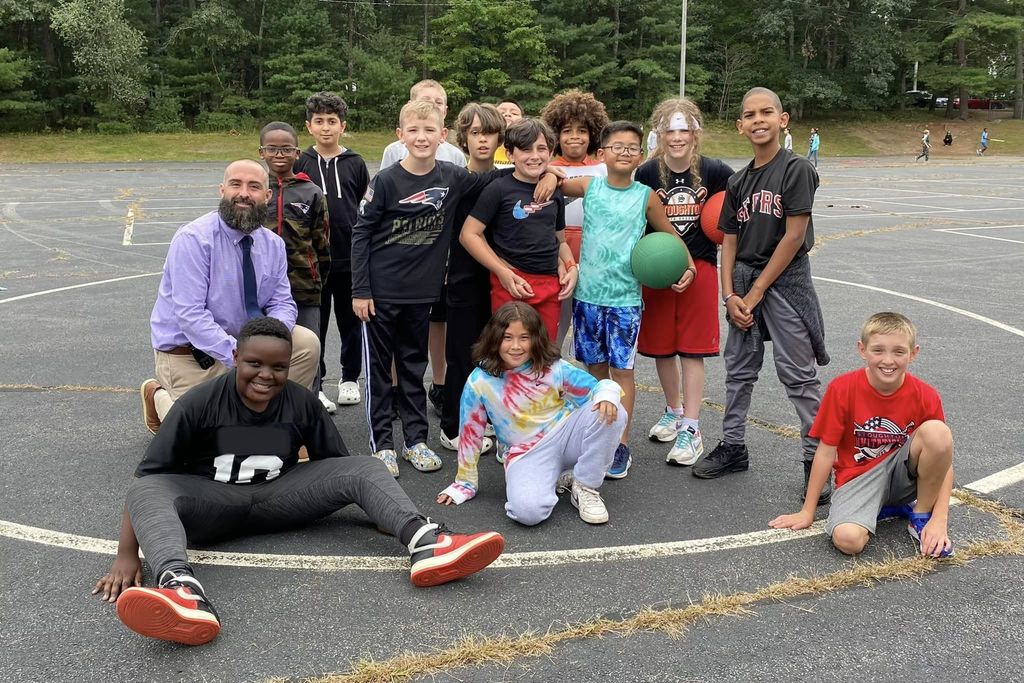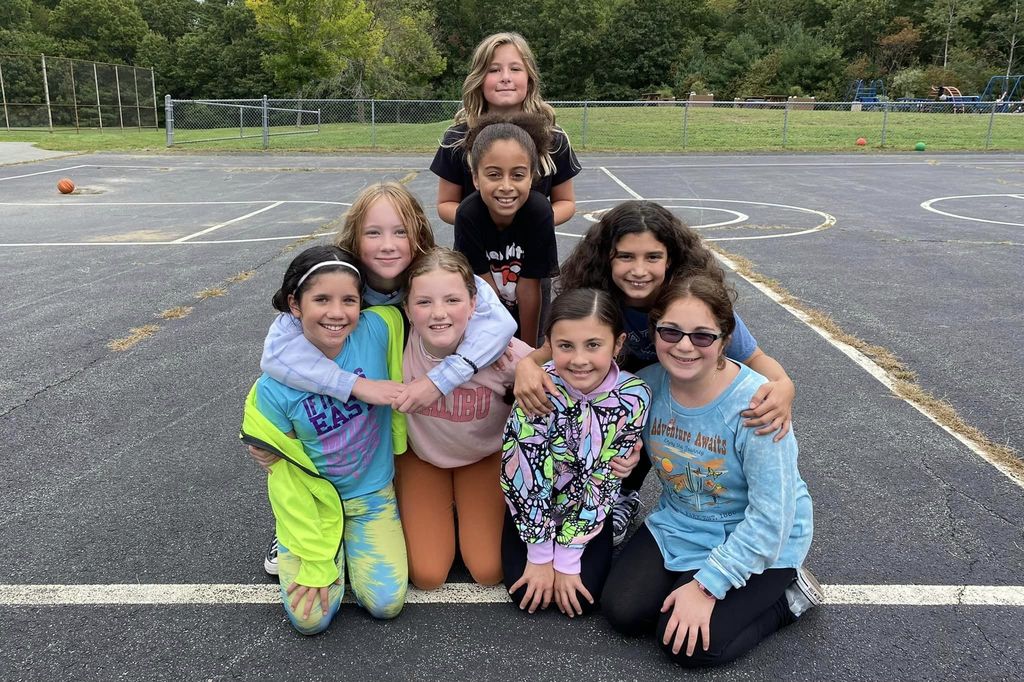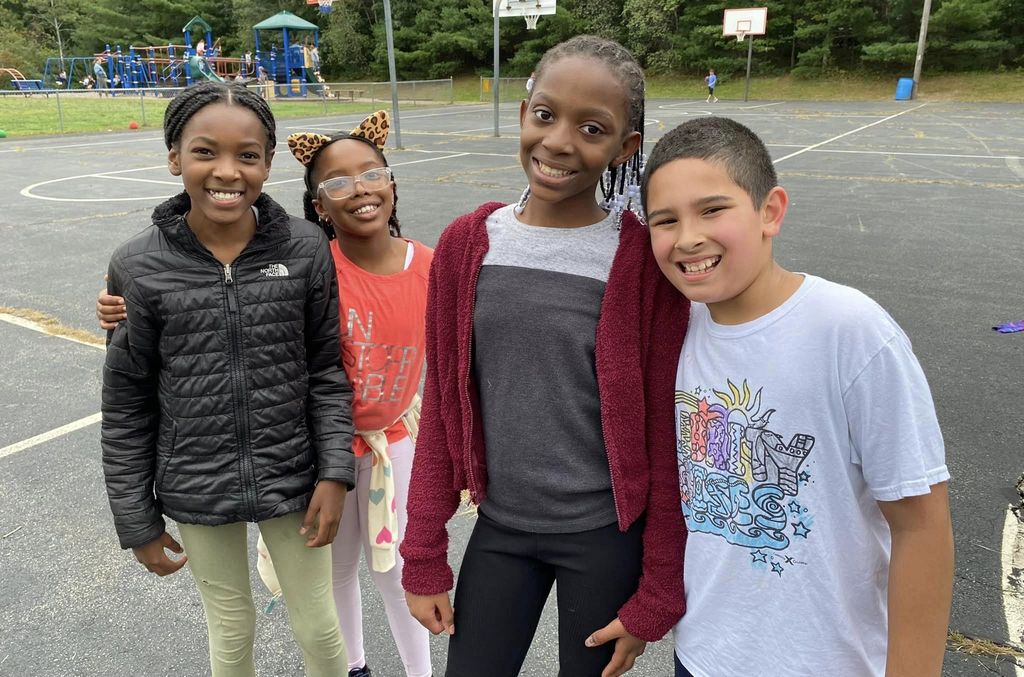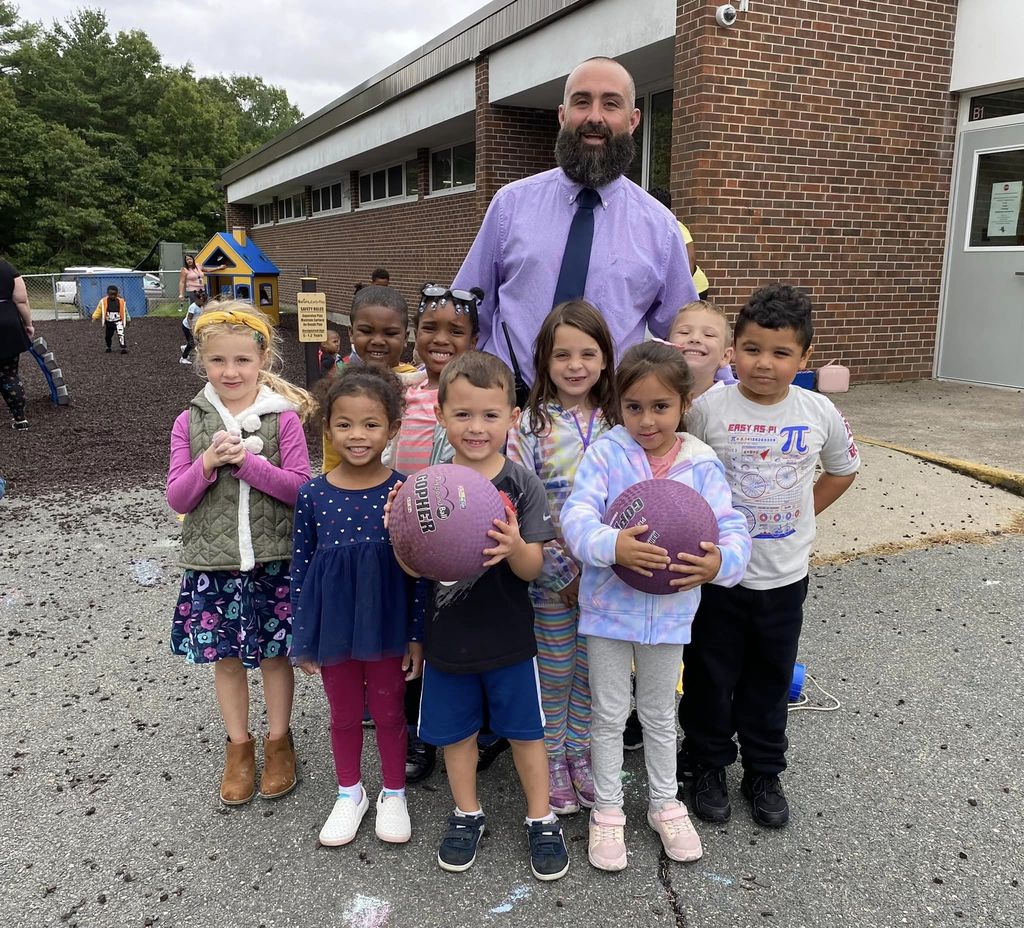 The O'Donnell Middle School participated in "Start With Hello Week", a national campaign "dedicated to making new social connections and creating a sense of belonging among youth." The week ended with students signing the "Start With Hello Promise Pledge" to keep the "Start With Hello" spirit going throughout the school year!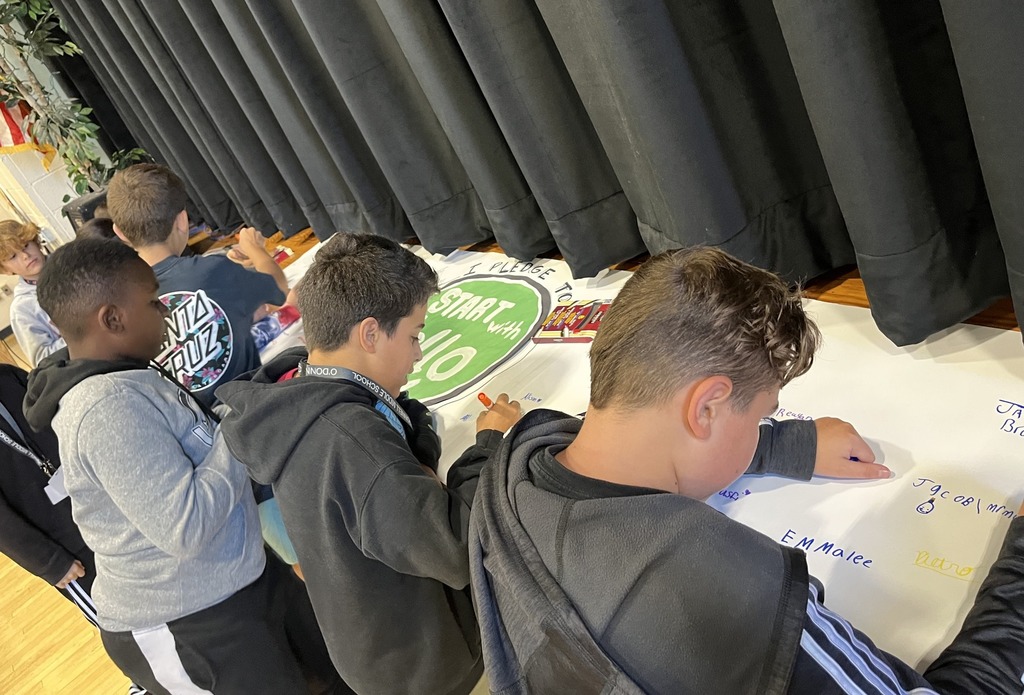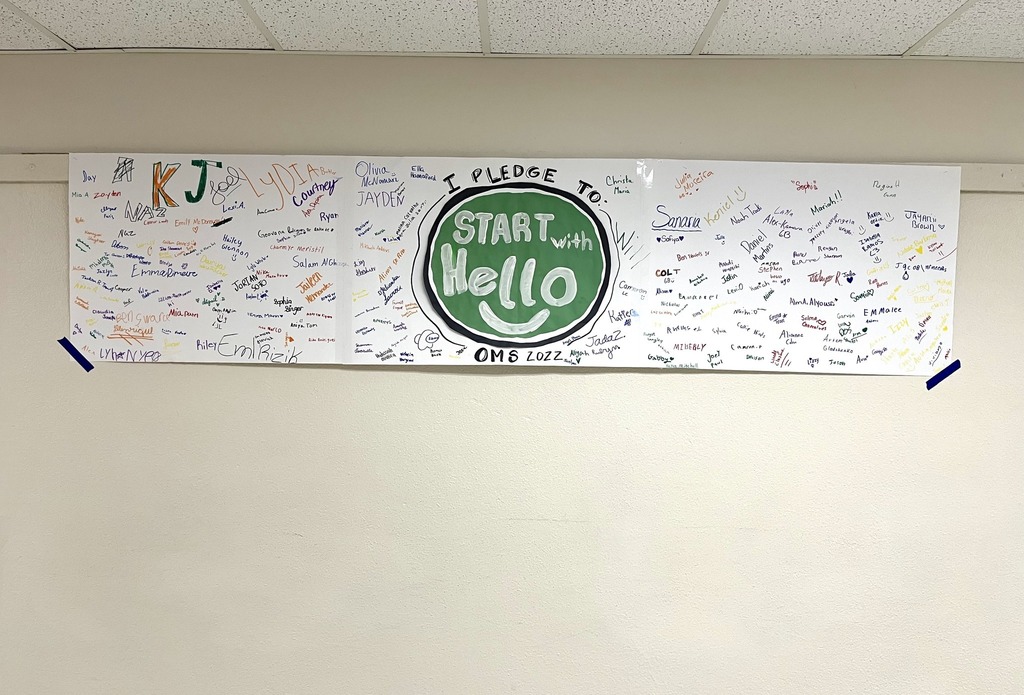 During "Start With Hello Week" at the O'Donnell Middle School, the OMS recognized "upstanders" - people who use their voice to reduce social isolation, making others feel seen by reaching out and helping others. Students and staff were encouraged to give an "upstander" gram or certificate to show appreciation to the students in the OMS community who reach out and help others. Here are some of the OMS students recognized for being "upstanders"! ("Start With Hello Week" took place from September 19-23 and is a national campaign that the OMS participated in, "dedicated to making new social connections and creating a sense of belonging among youth.")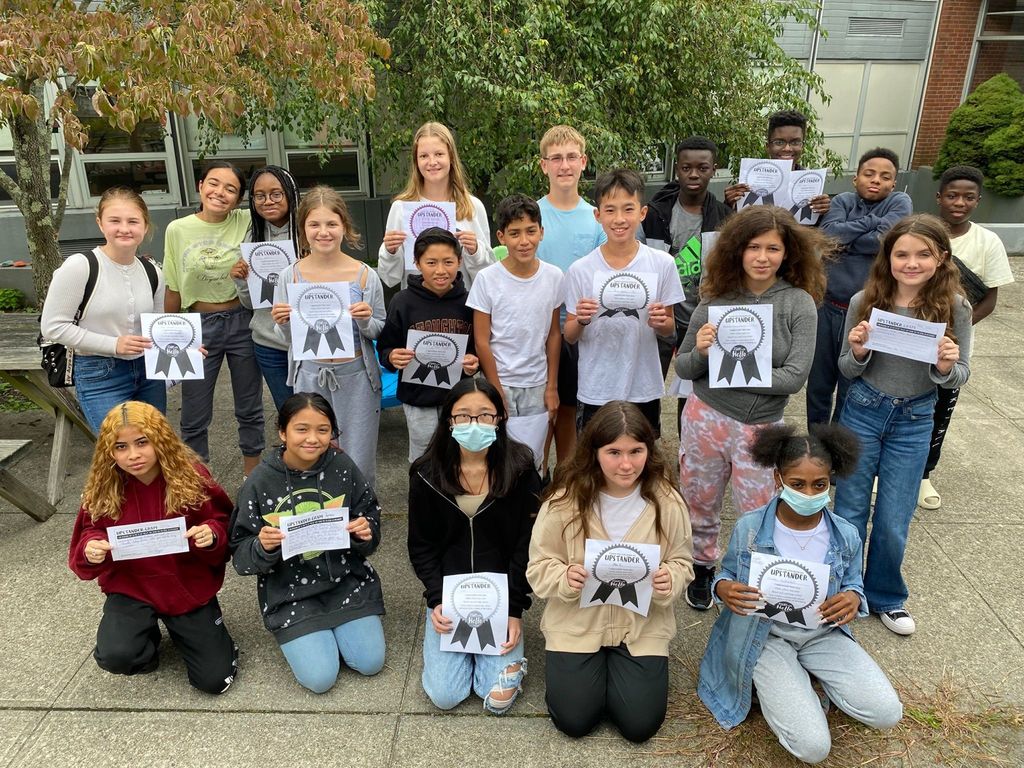 The Stoughton High Marching Black Knights are pictured here before the start of a recent SHS football game!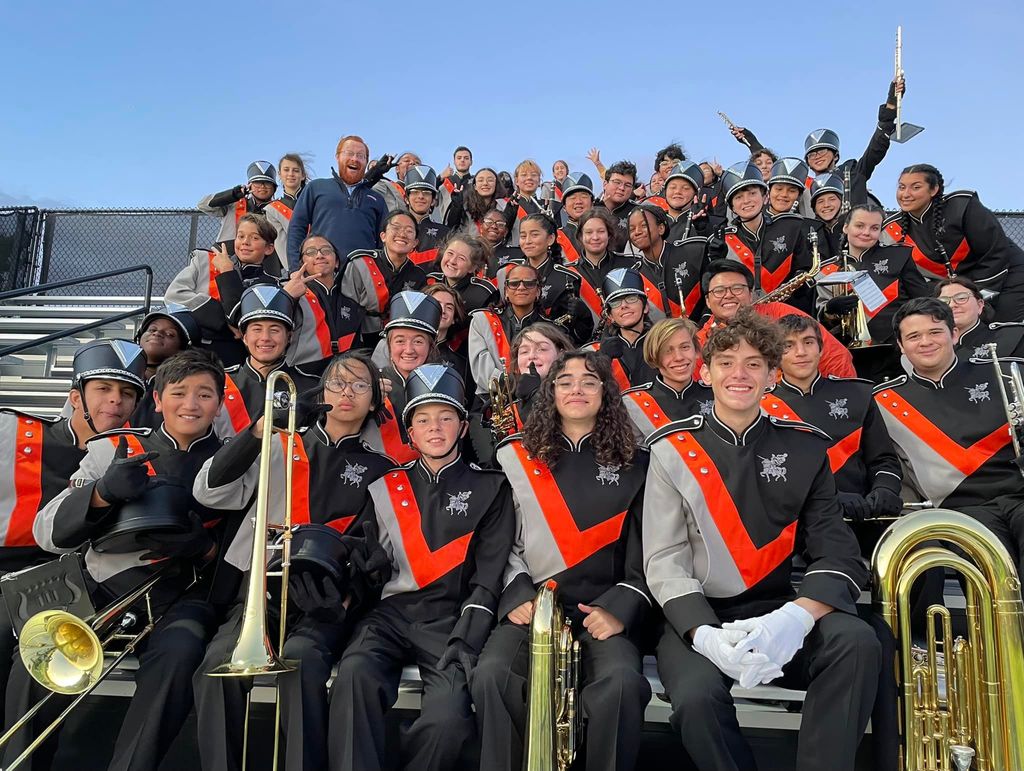 Second graders at the Hansen School recently enjoyed a pajama day!

School picture day is something to look forward to at the beginning of the school year. Here is a look at some students at the Gibbons School ready for their picture day. These Gibbons Griffins brought their smiles and came dressed for success!