Students at the Dawe School are enjoying working with fiber in art class! They are learning skills like how to thread a needle and tie a knot, how to create a running and whipstitch, and various weaving techniques.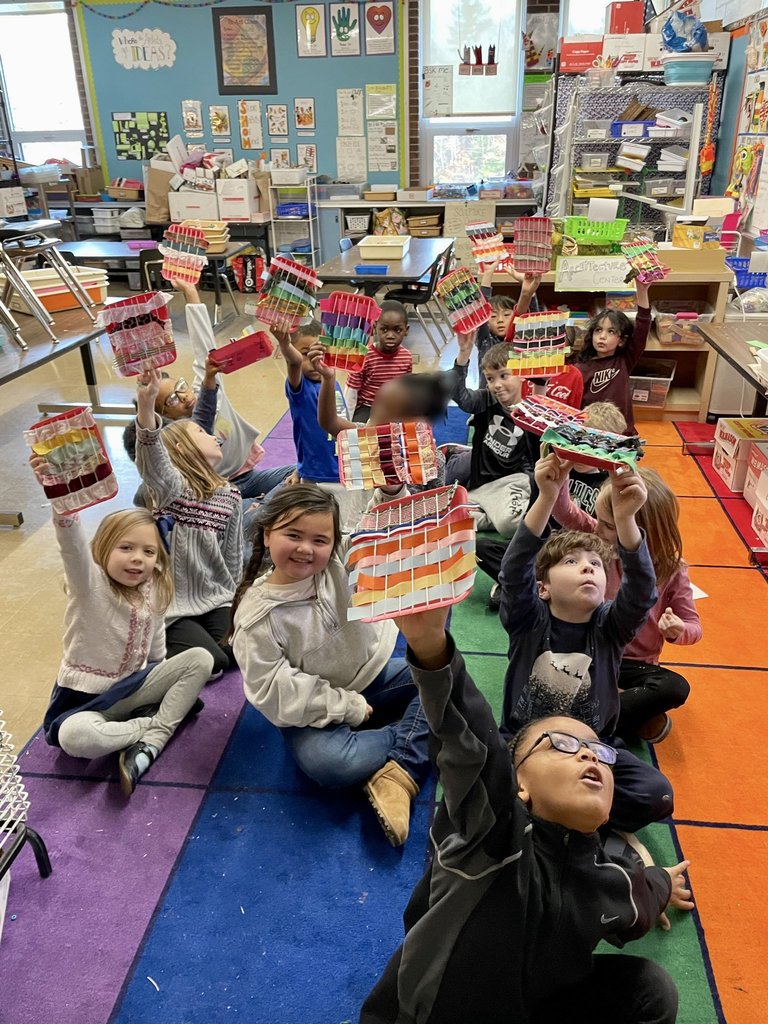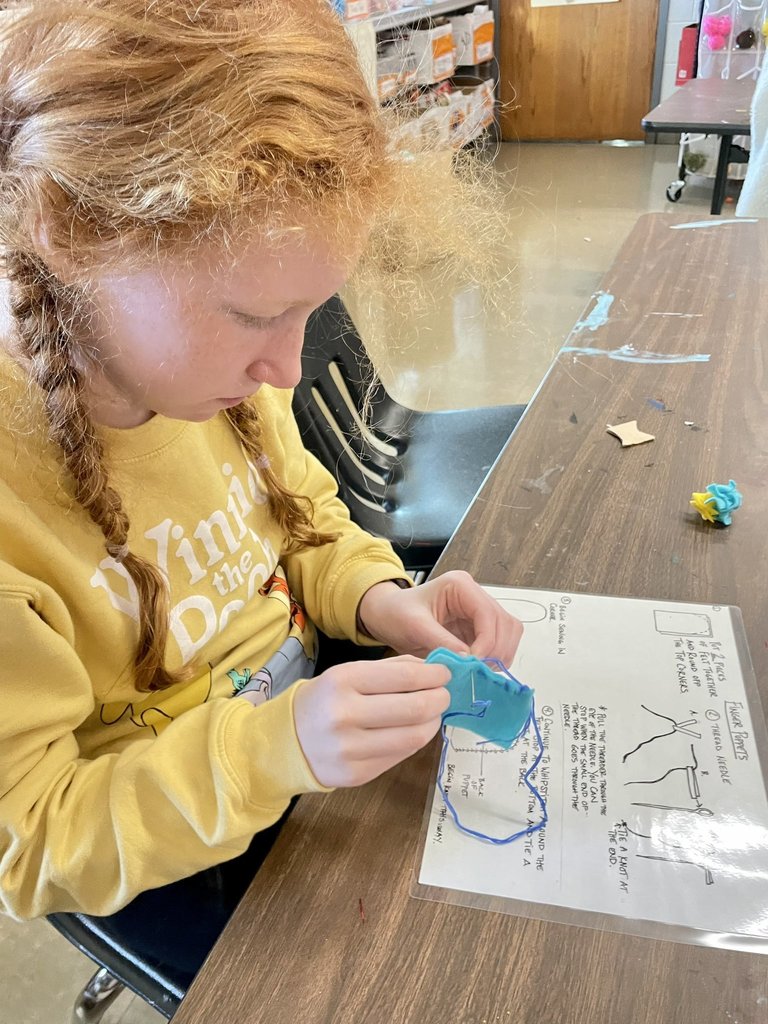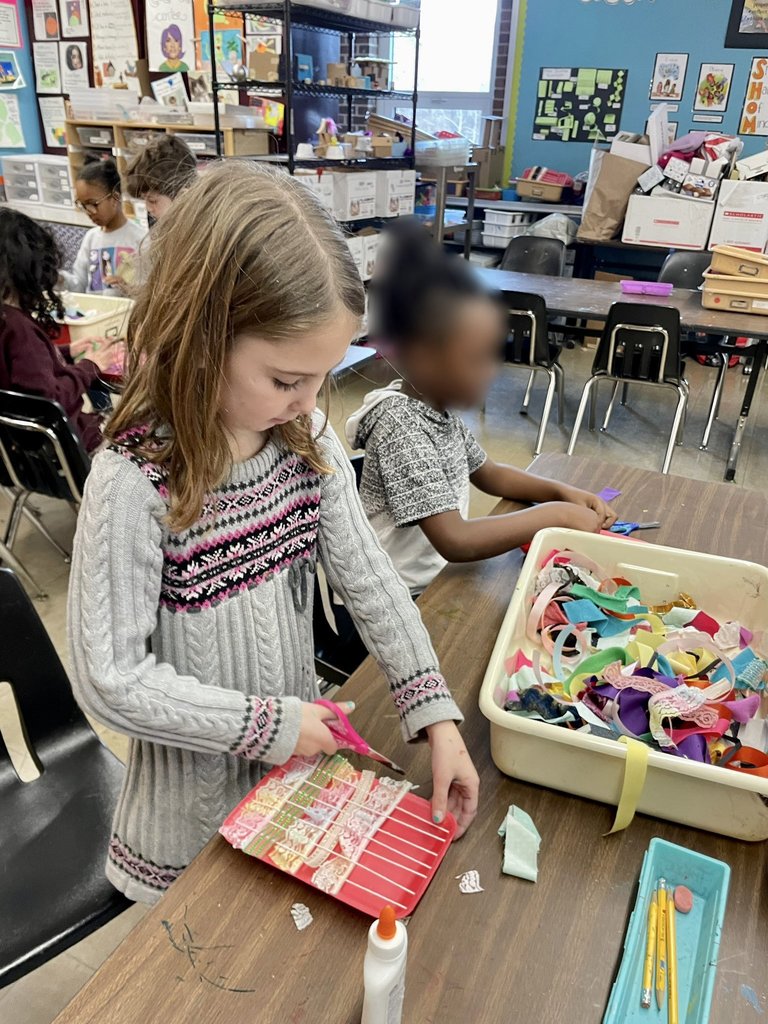 The Stoughton High Class of 2023 recently held its "Oscar Knight". Students dressed in formalwear, walked a red carpet and were interviewed, and senior class yearbook superlatives were announced Academy Awards style! Take a look at photos from the red carpet before the show started. More photos can be found here:
https://www.facebook.com/stoughtonpublicschools/posts/579349307526167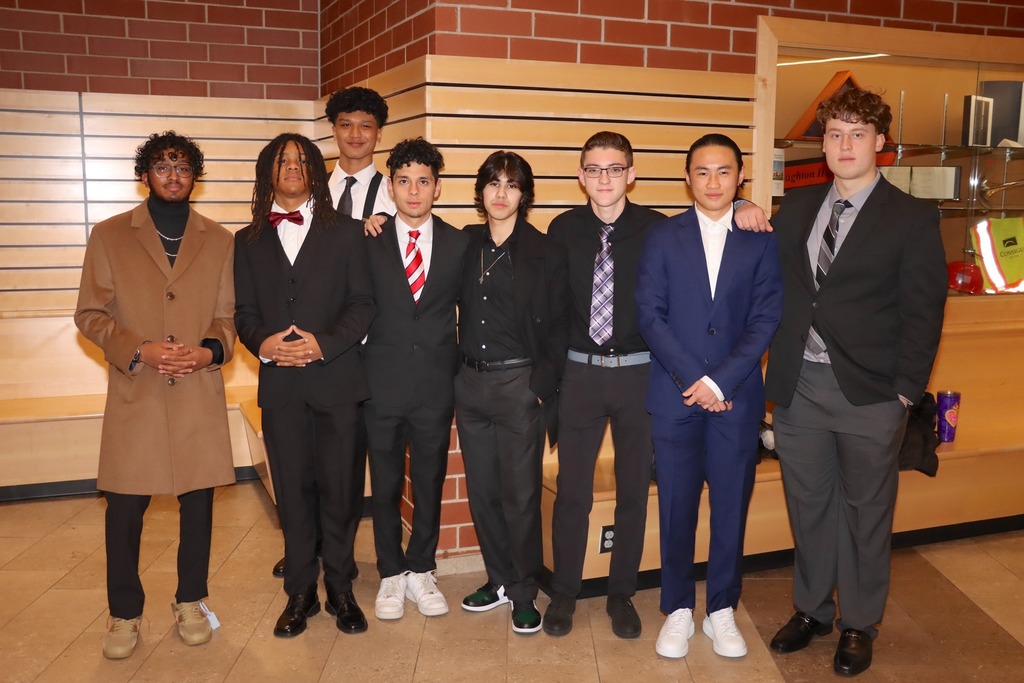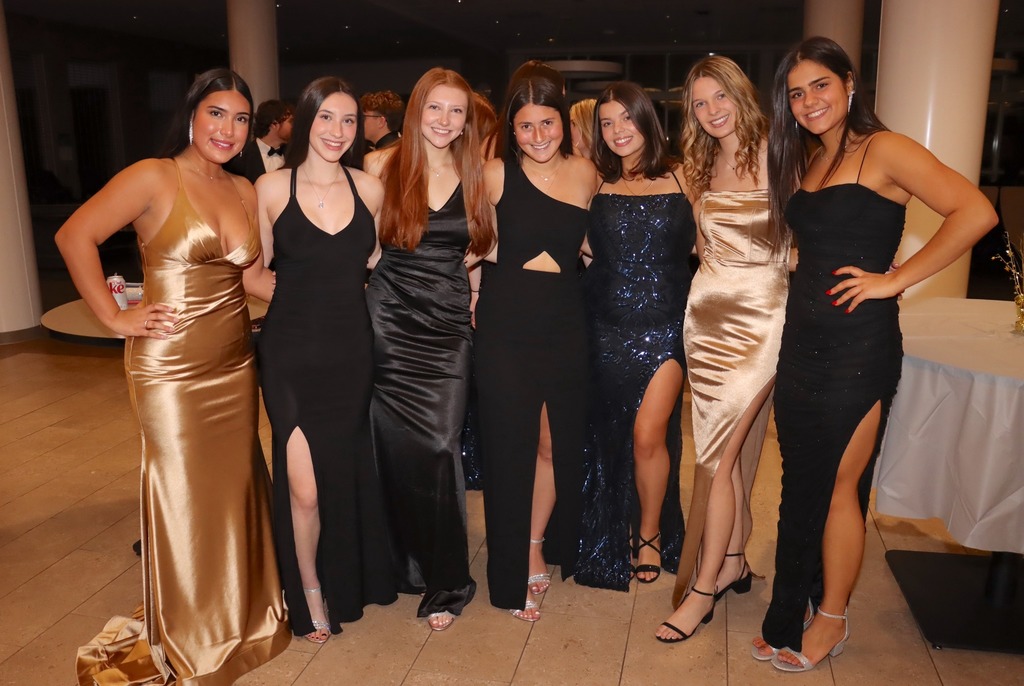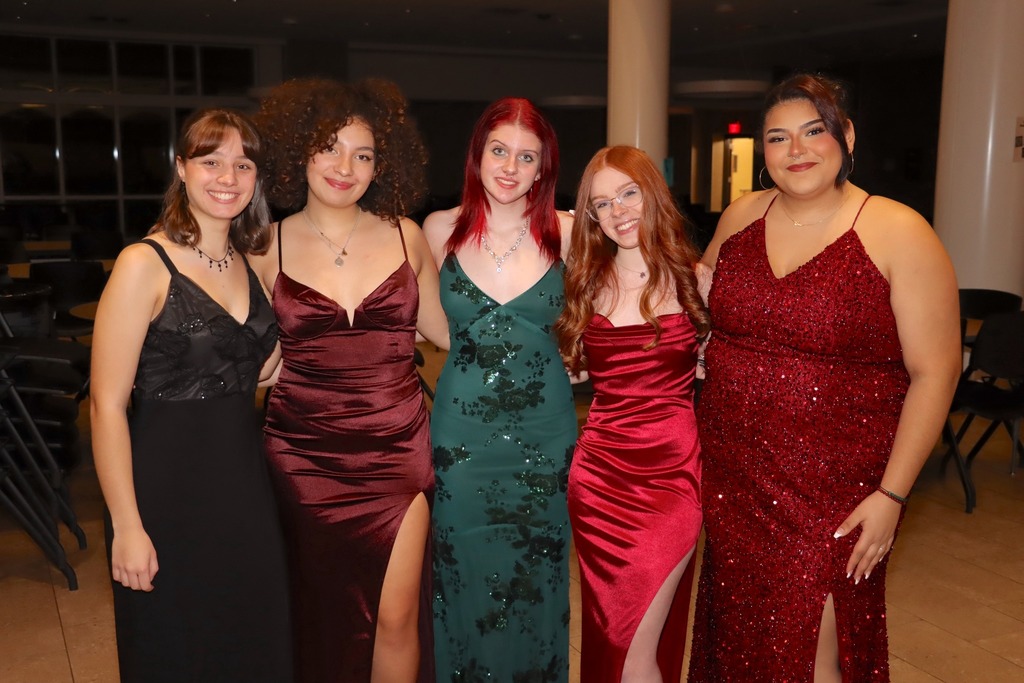 Here is a look at the Stoughton High boys basketball, girls basketball, wrestling, and track & field teams practicing in preparation for the upcoming winter sports season.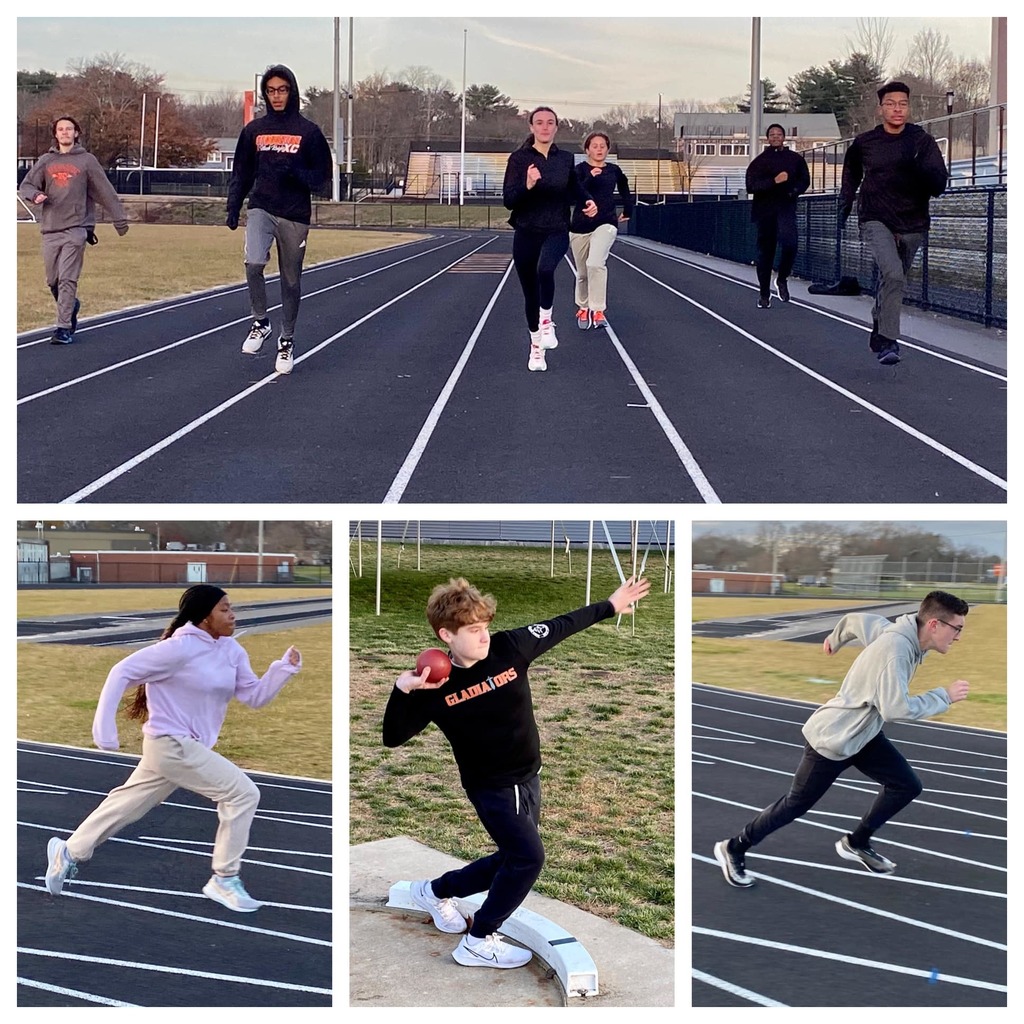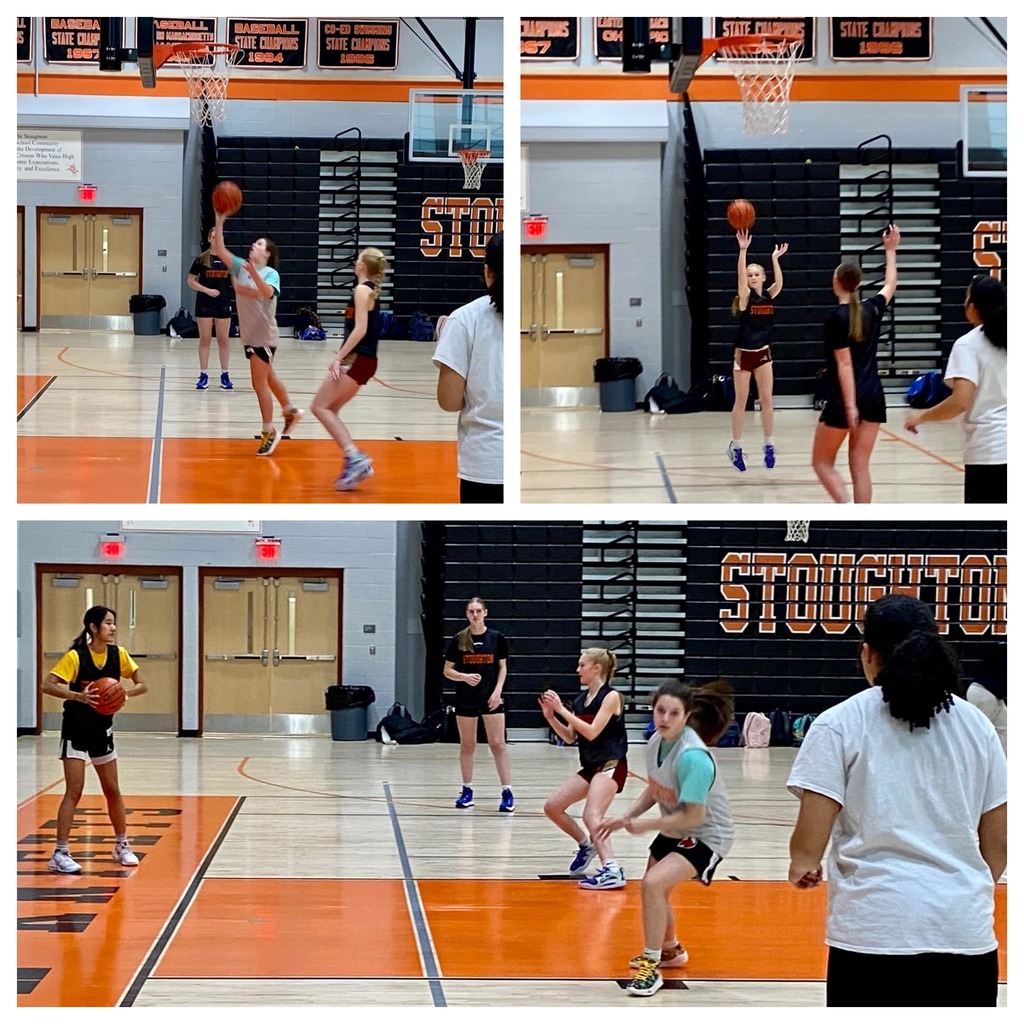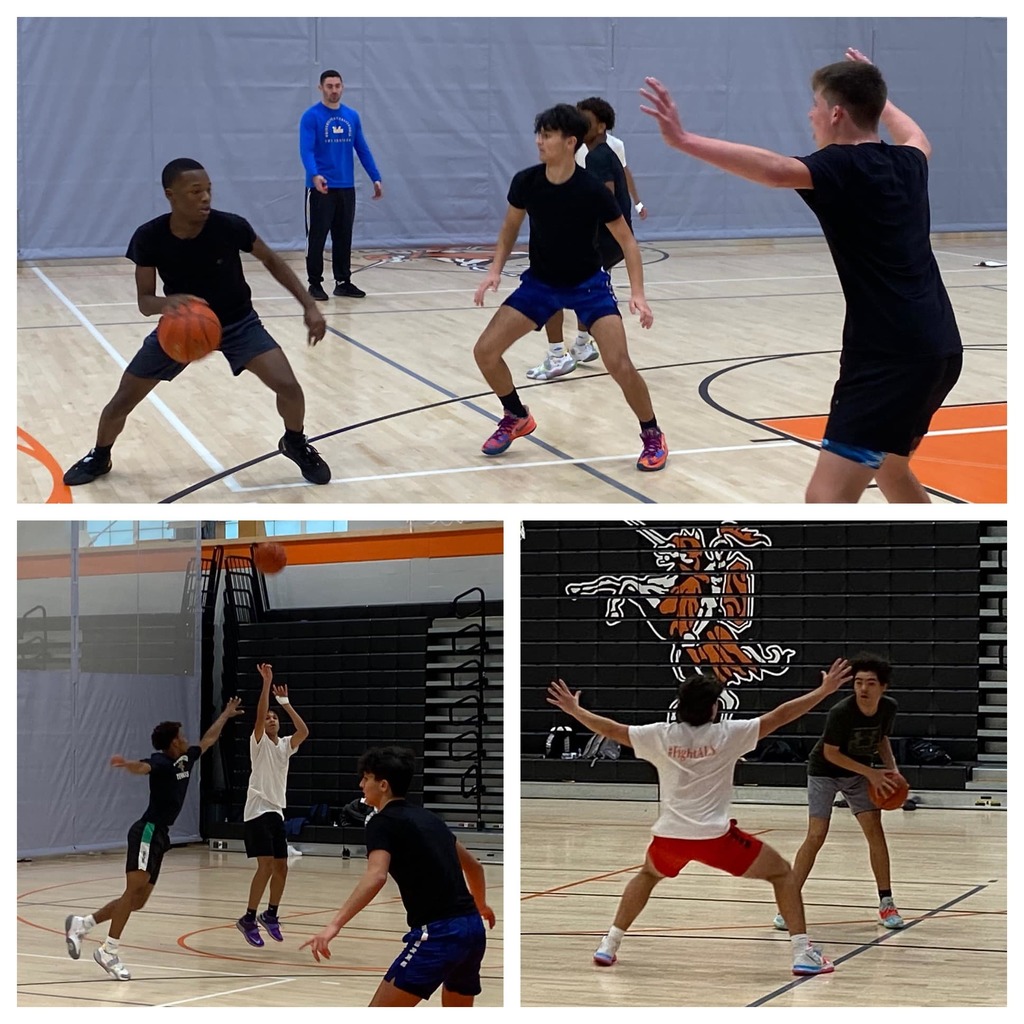 Gibbons School students, families, and staff bundled up recently for a Walk to School event! Great turnout on what was a nice morning for a walk!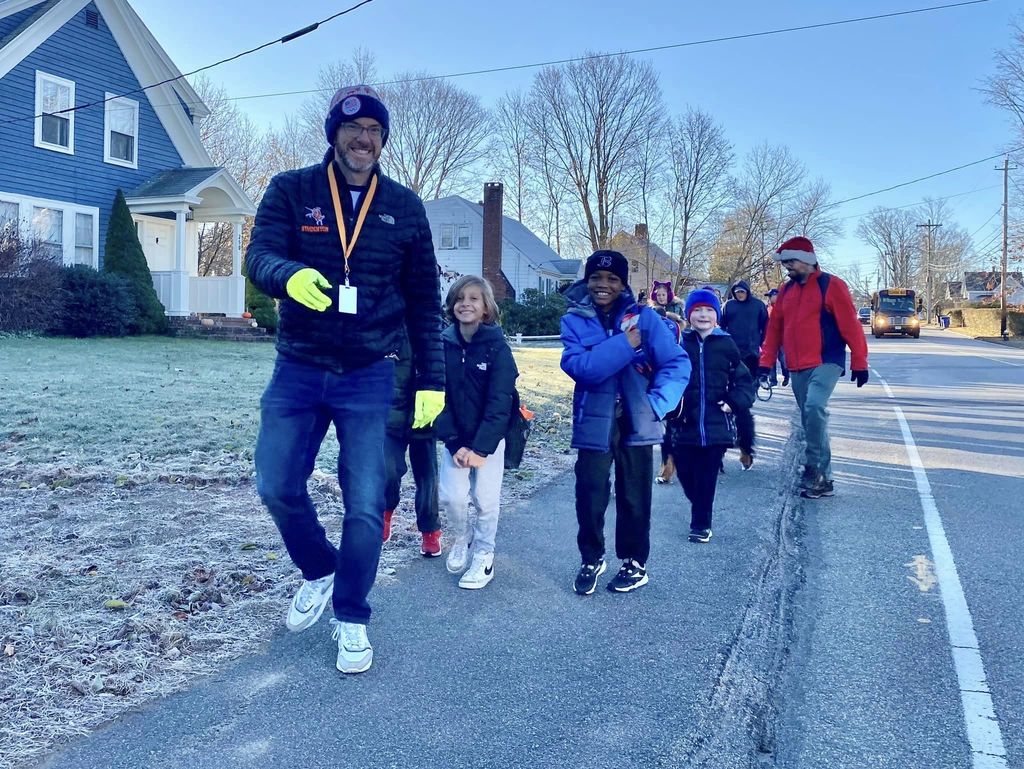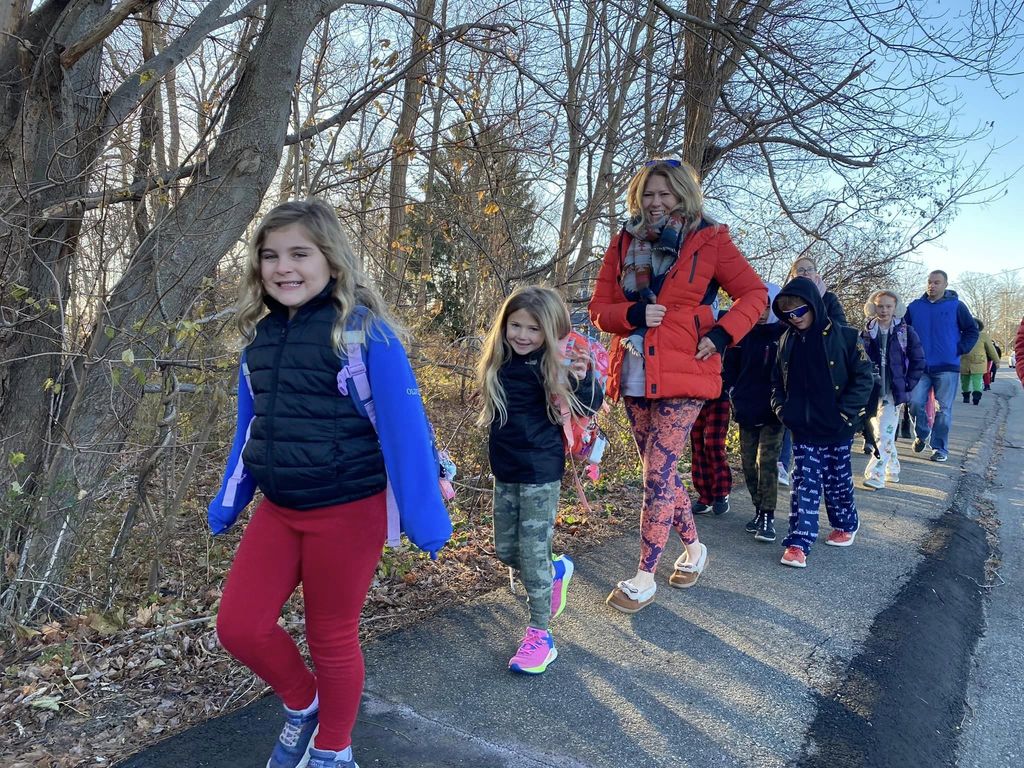 Here are some pictures of students in the Therapeutic Learning Center class at the Dawe School enjoying a recent field trip to Ward's Berry Farm in Sharon!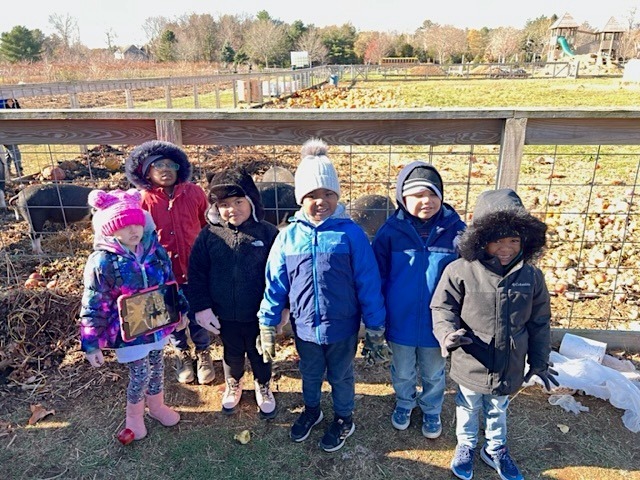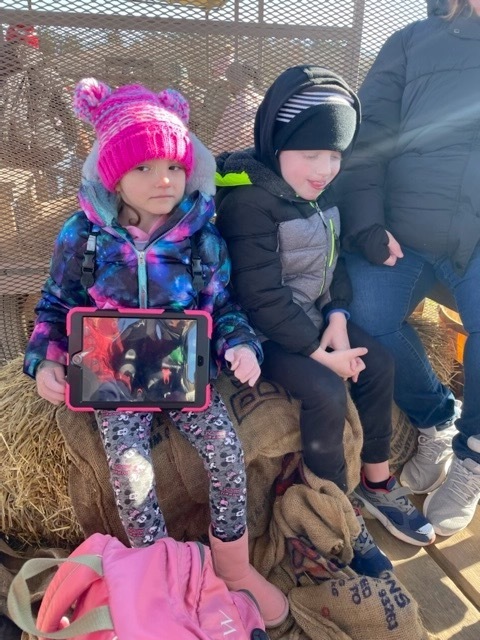 Great job by the students who presented and performed at the Hansen School's Giving Thanks Assembly!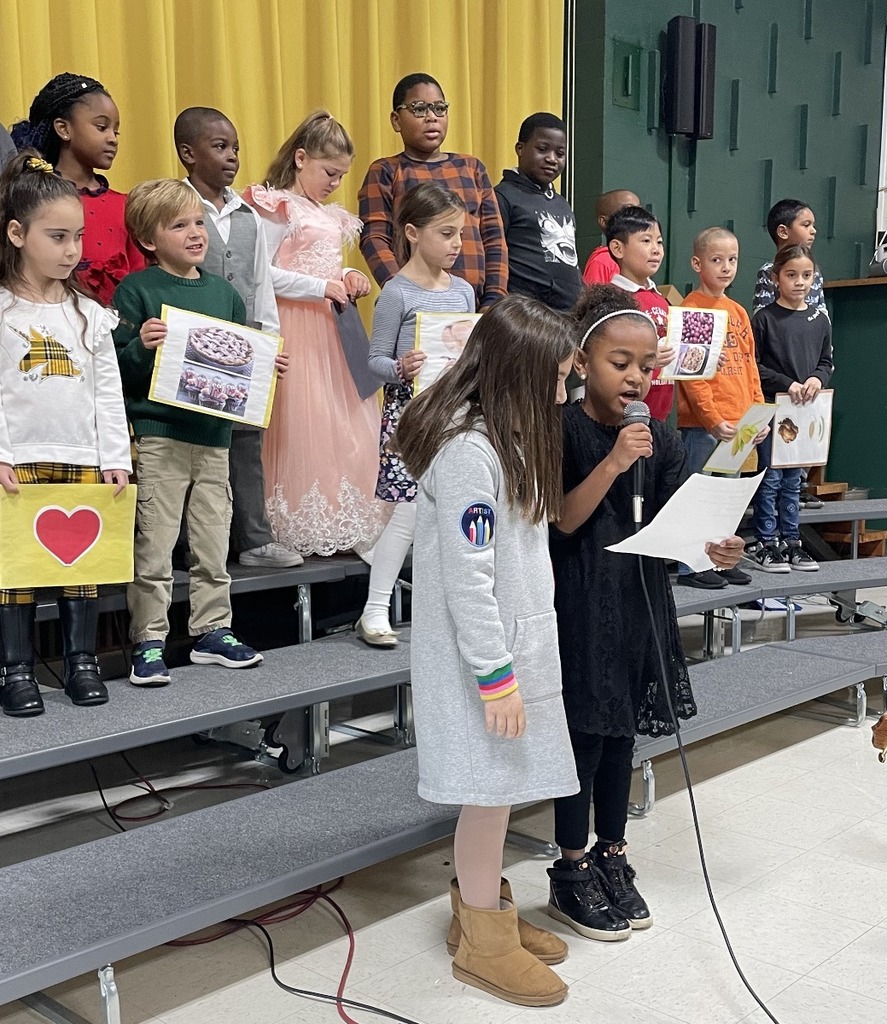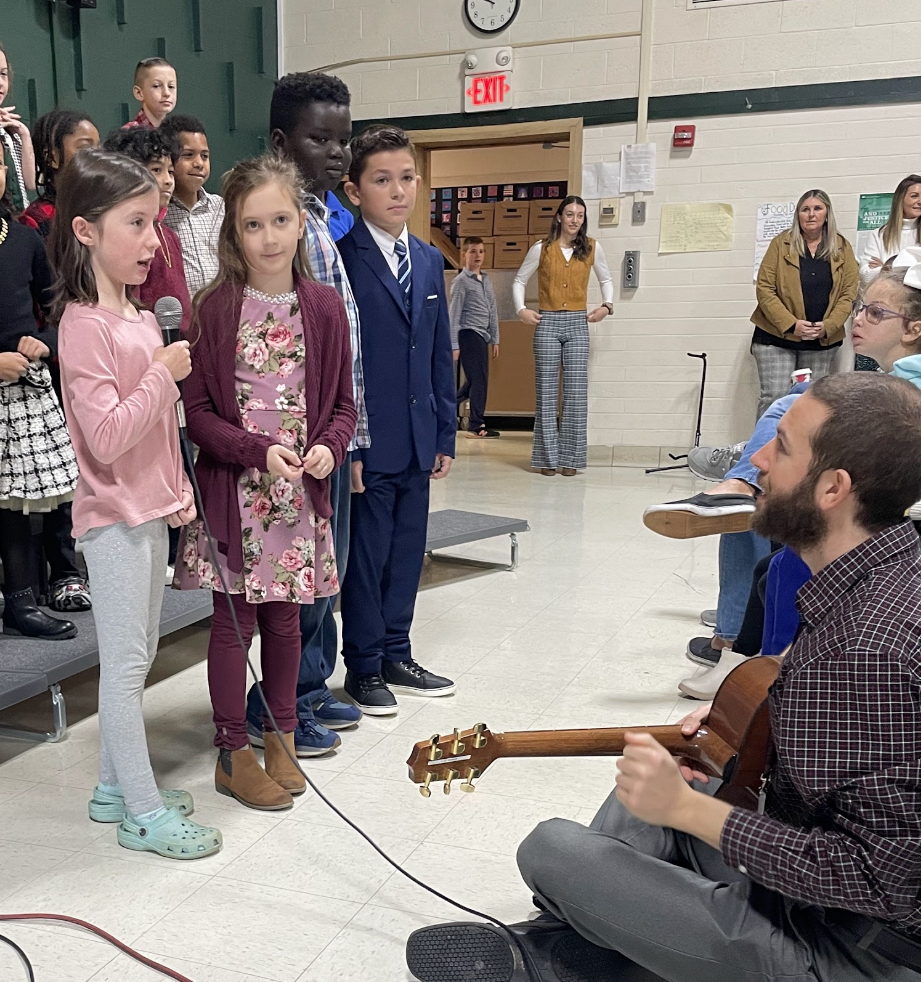 A look at crazy/fun hair and hat day at the Hansen School!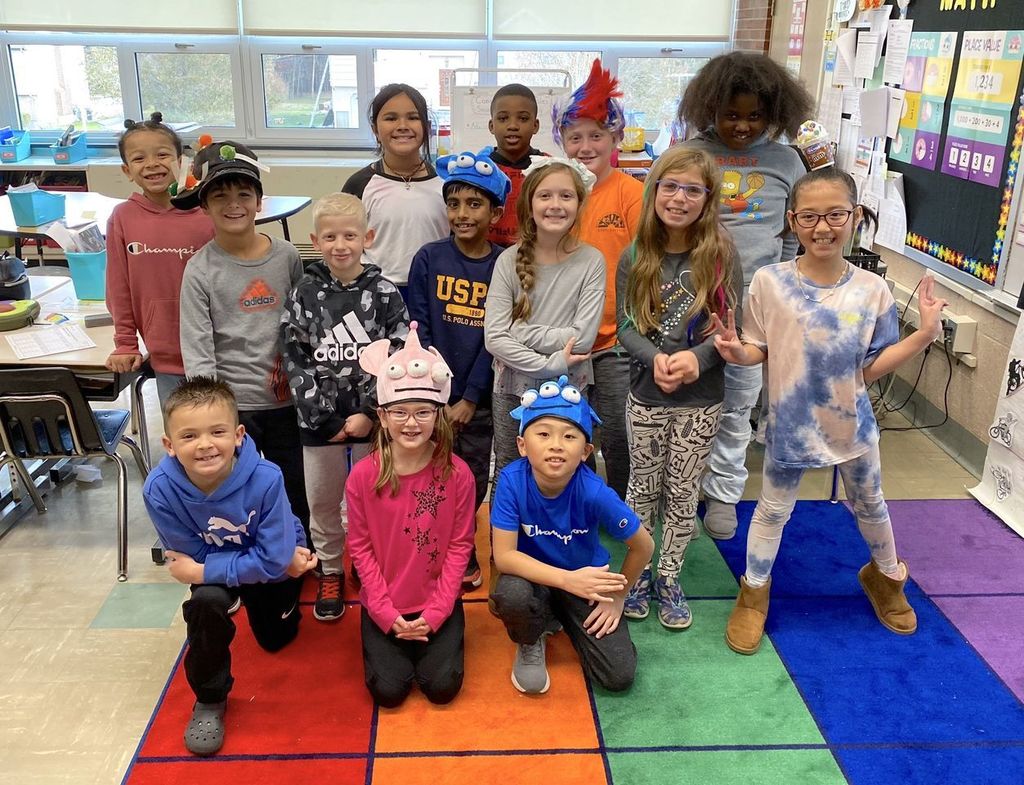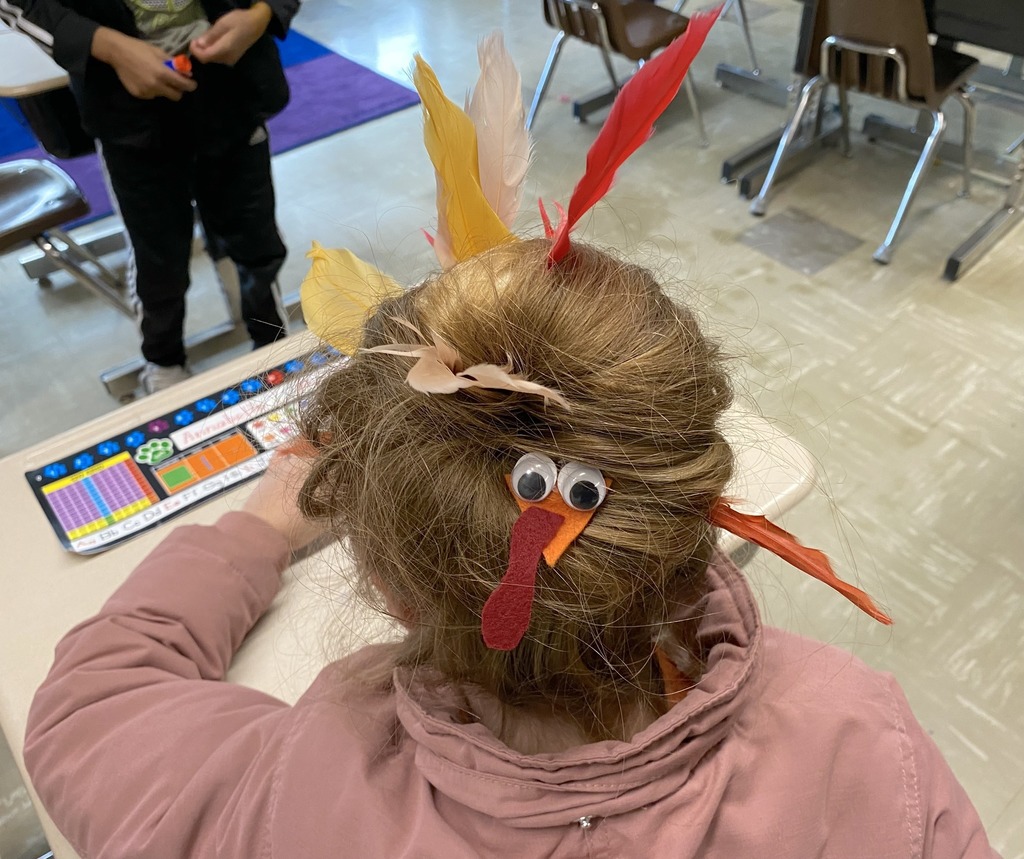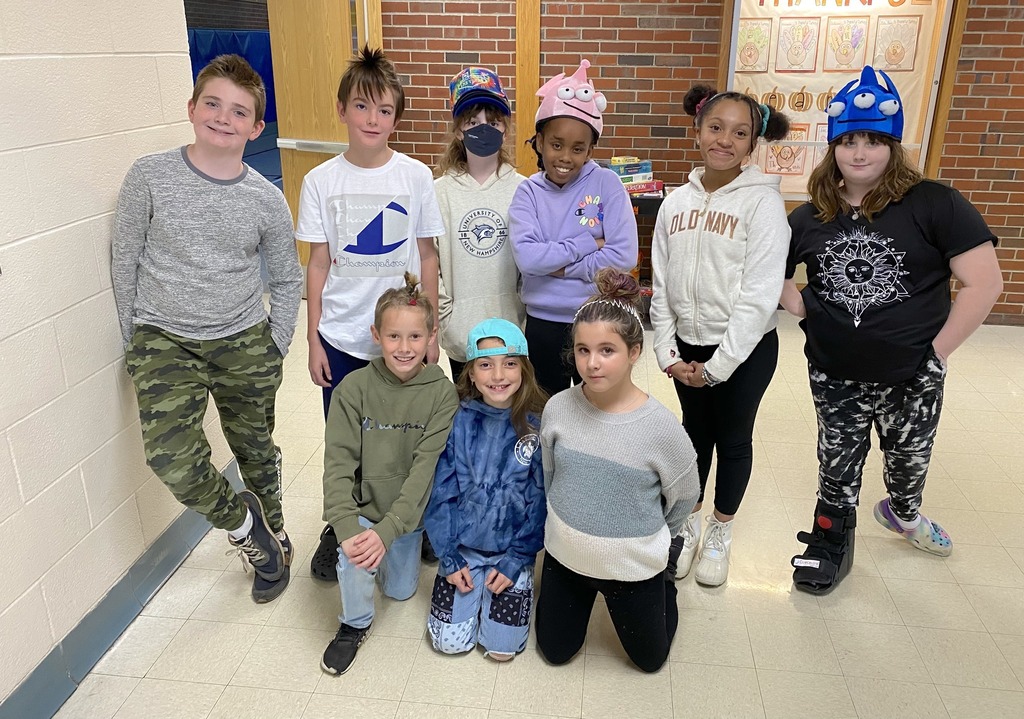 The Wilkins School had a great turnout for its Family STEM Night! Students and families were able to visit different classrooms to hear from guest presenters about their career in STEM, and then the students got to try a STEM activity related to that career field. Topics included geology, computers, construction, engineering, electrical work, police detective work, and firefighting. Take a look at some more pictures here:
https://www.facebook.com/stoughtonpublicschools/posts/564374455690319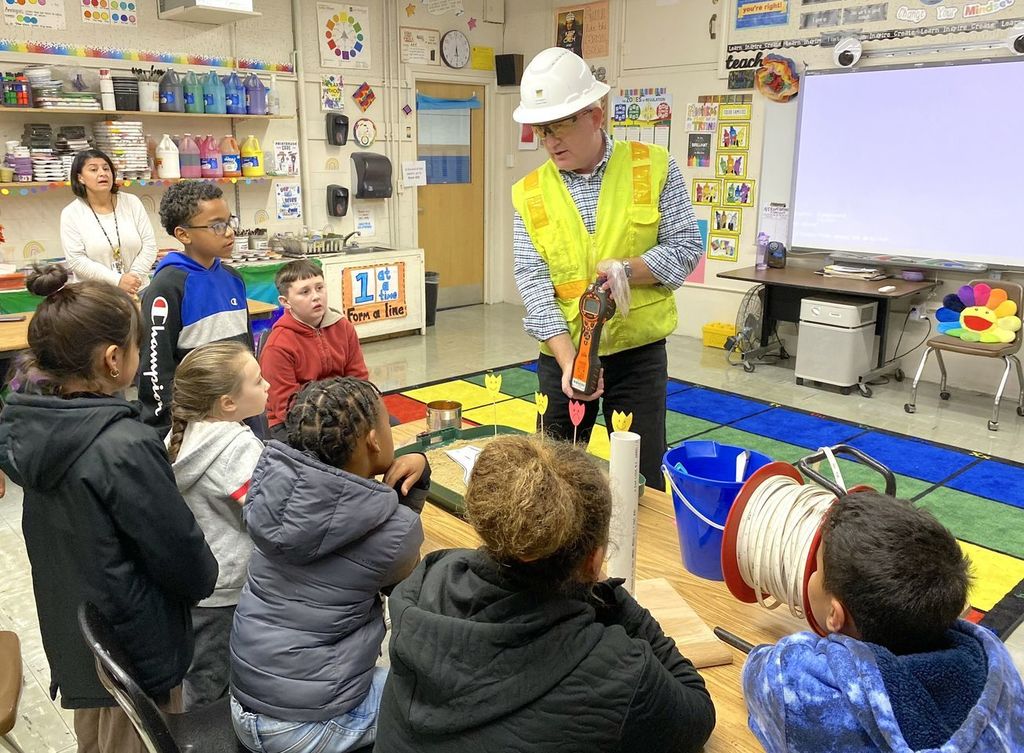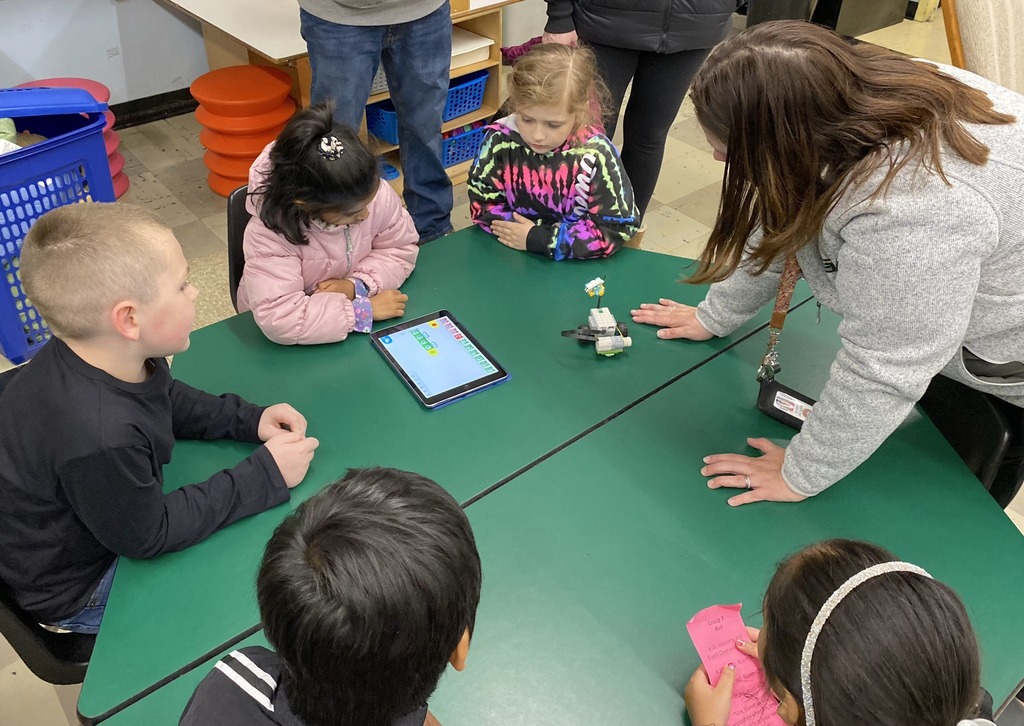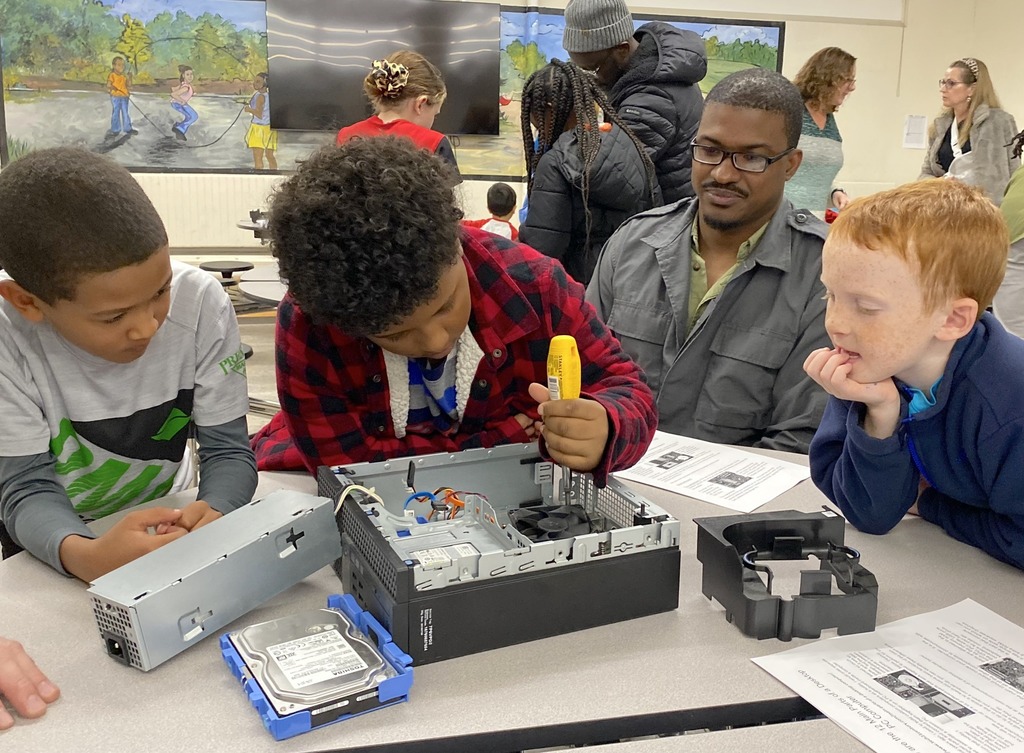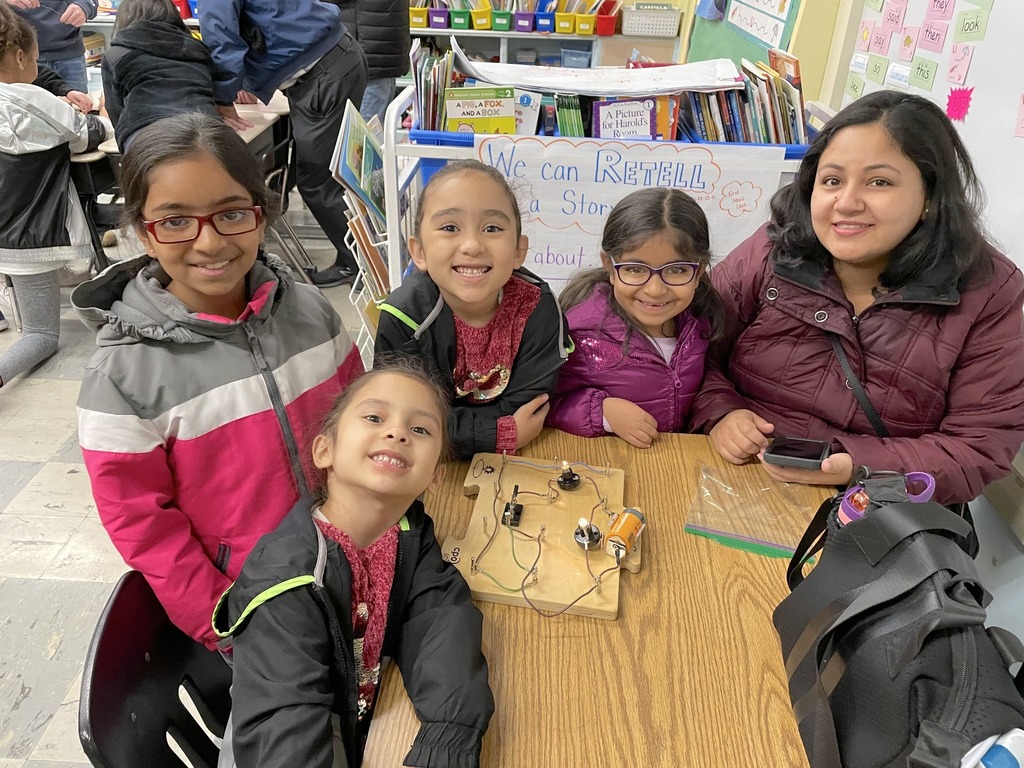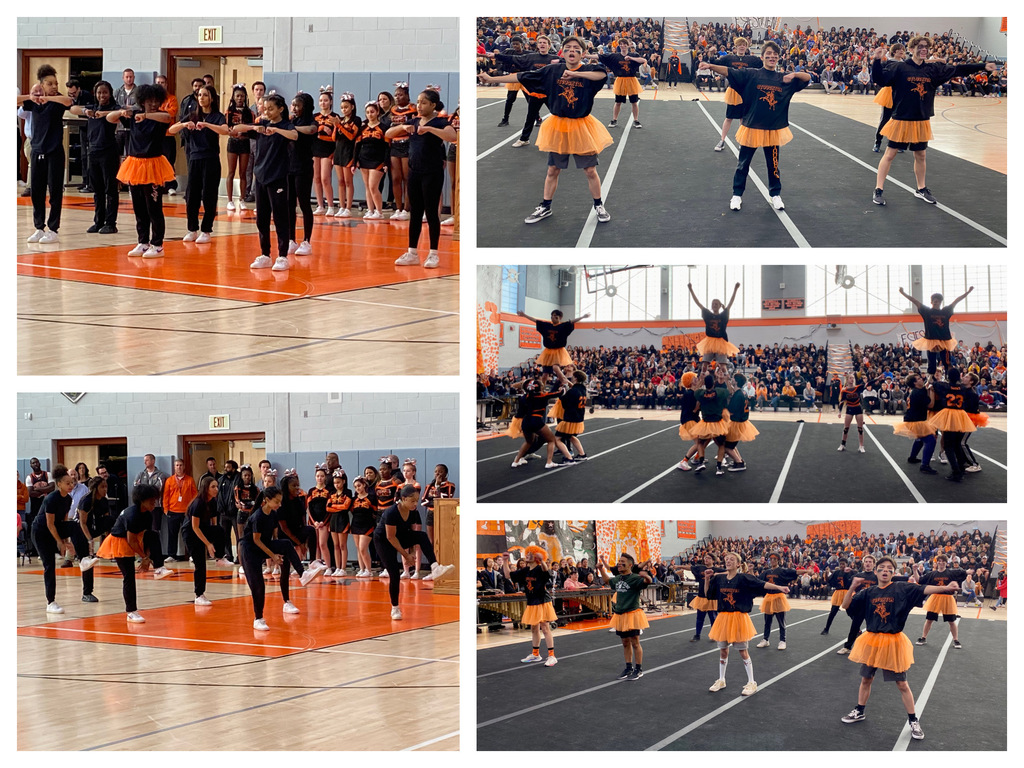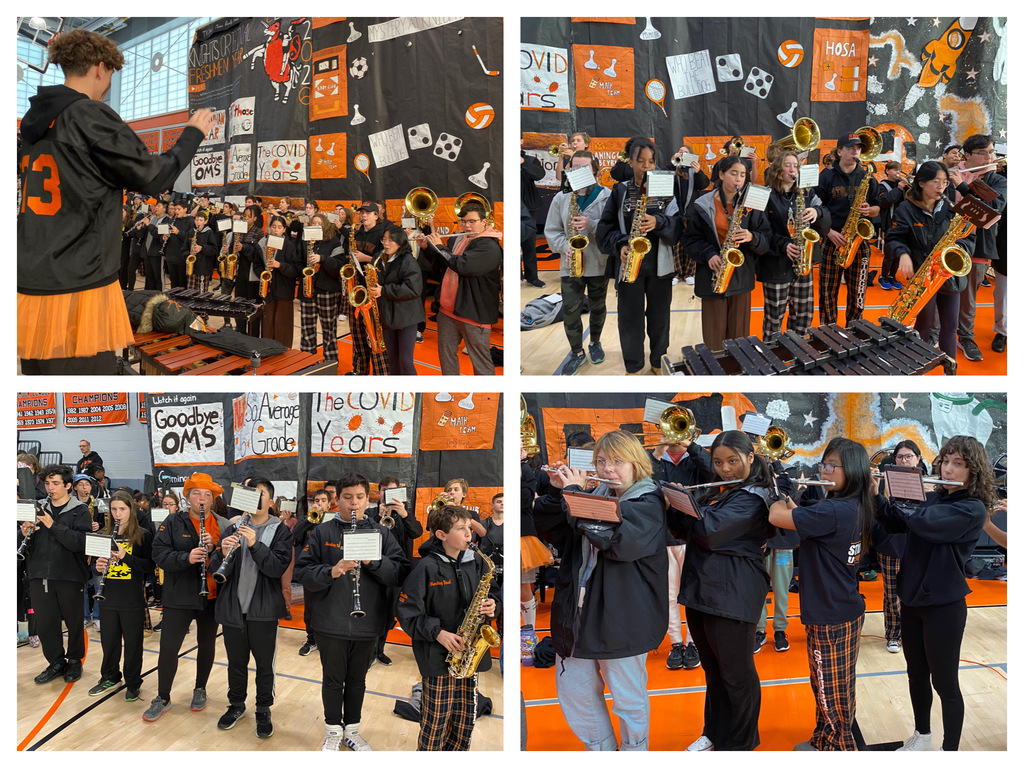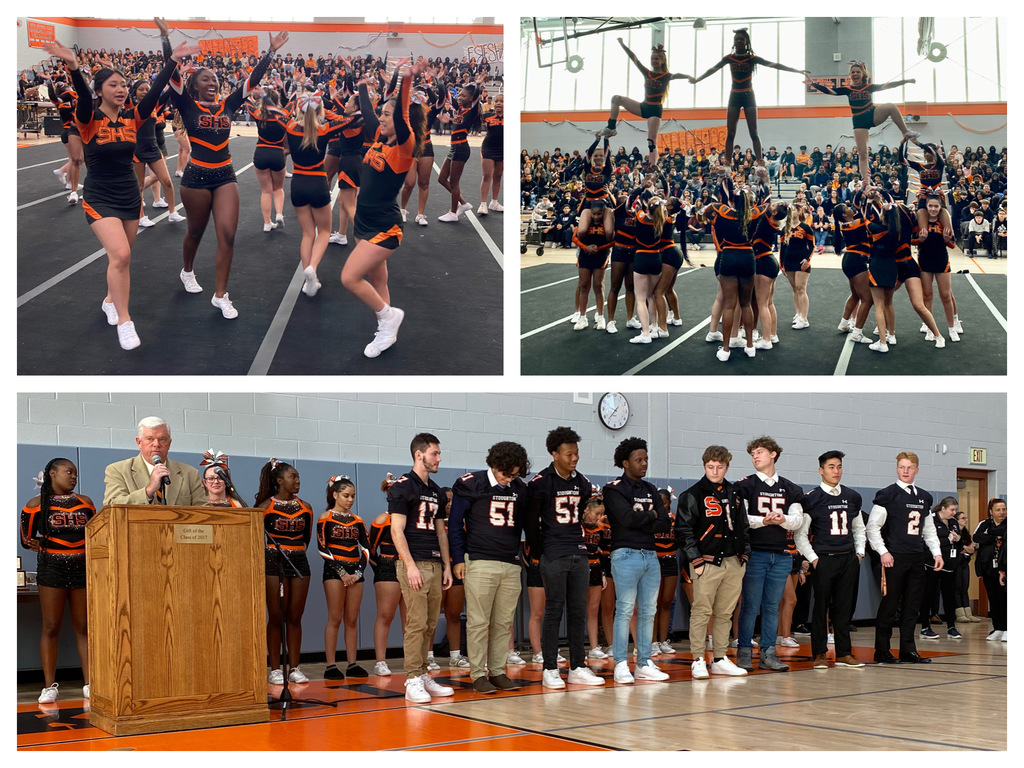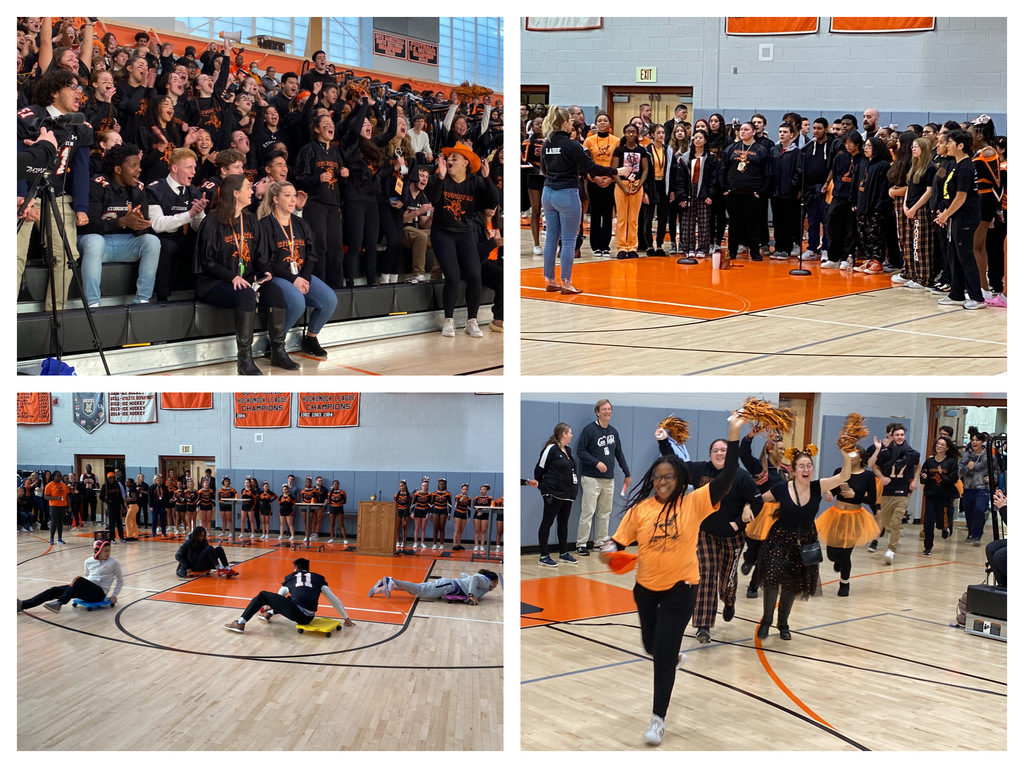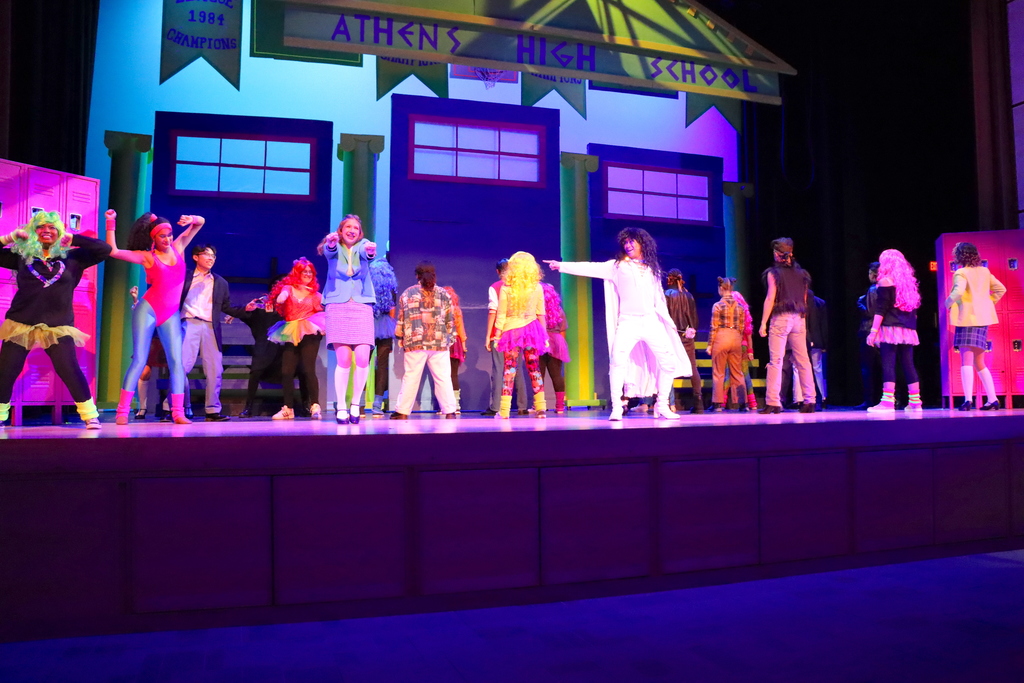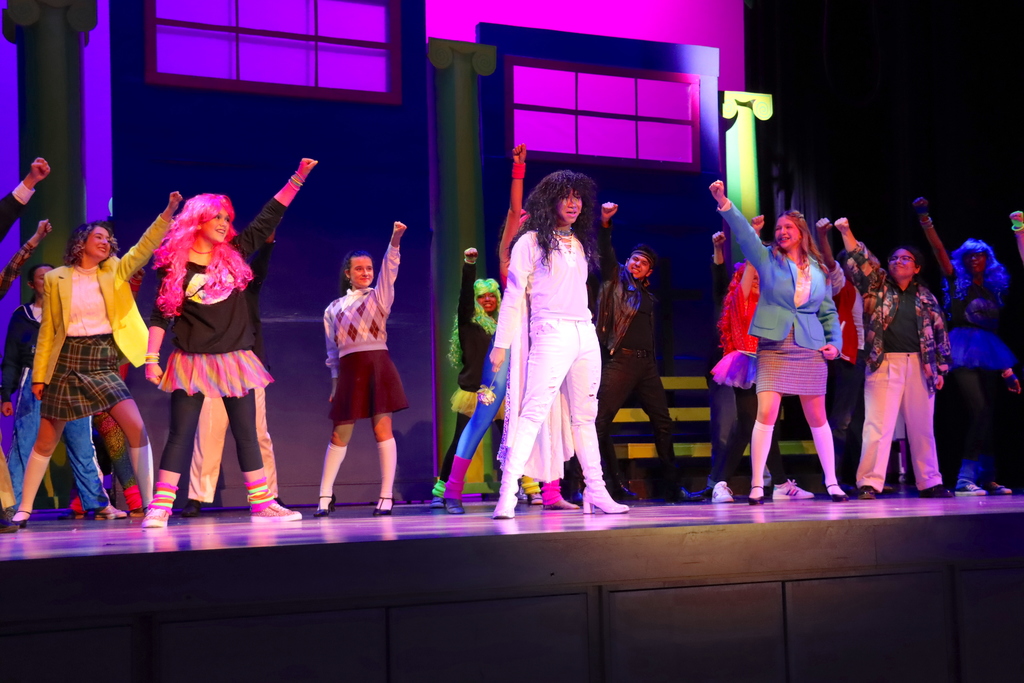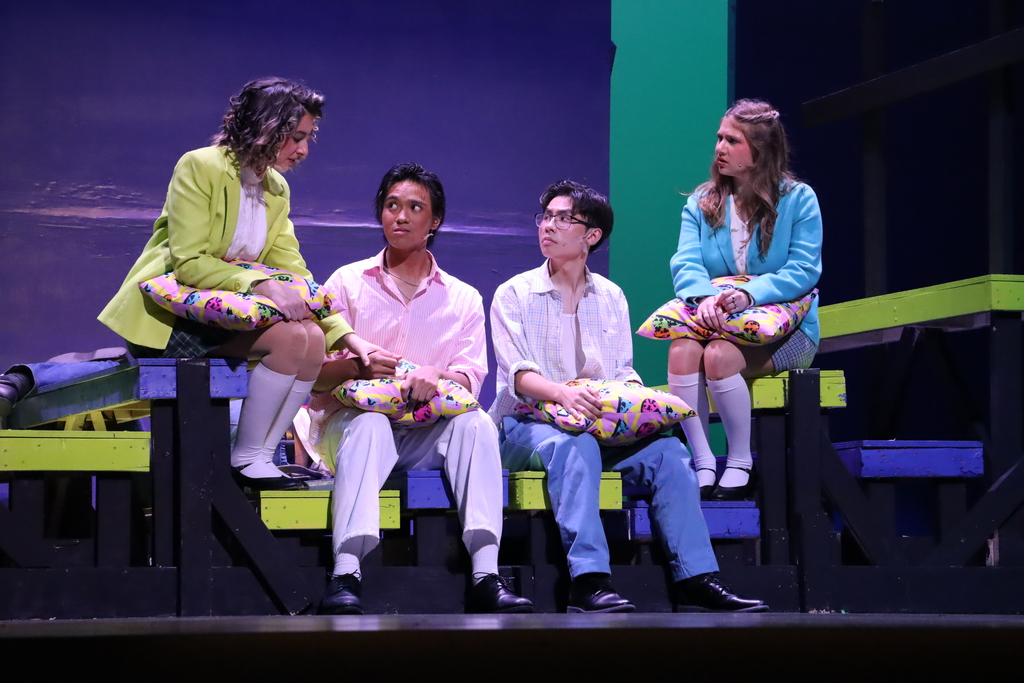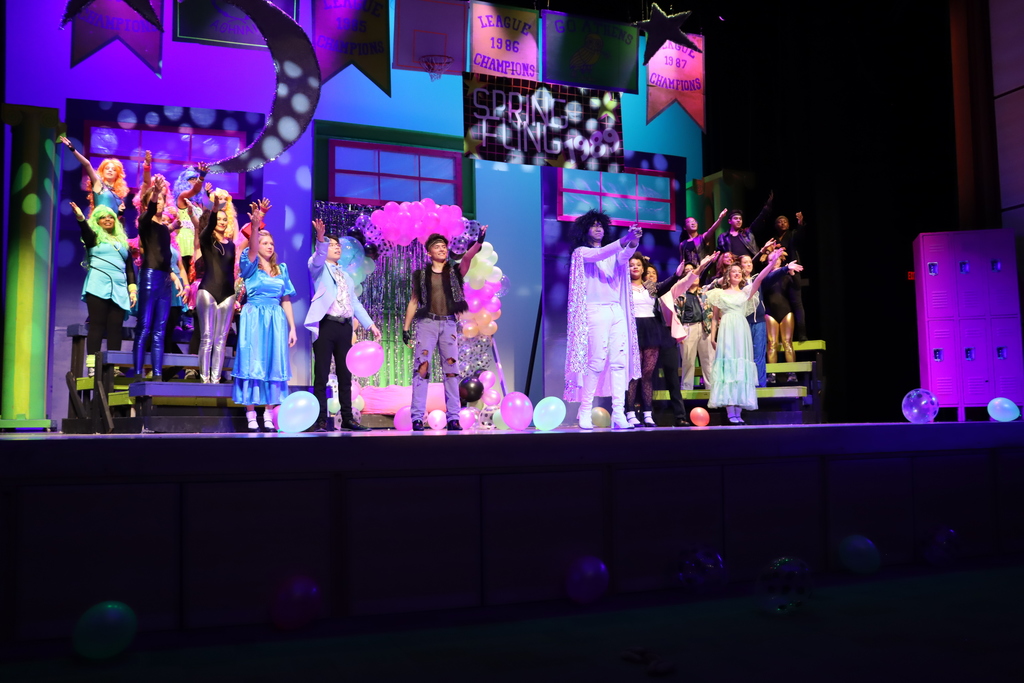 The O'Donnell Middle School Student Council organized a school-wide food drive for the Stoughton Food Pantry in November. OMS students and families donated more than 1,200 items! What an amazing show of support for our community!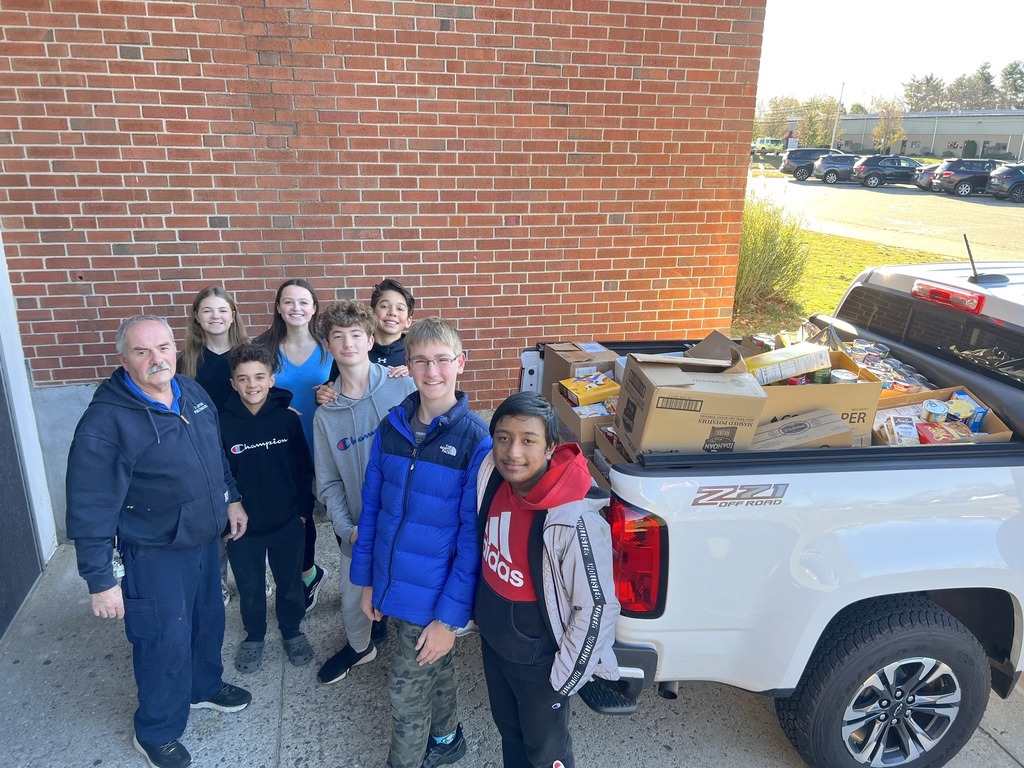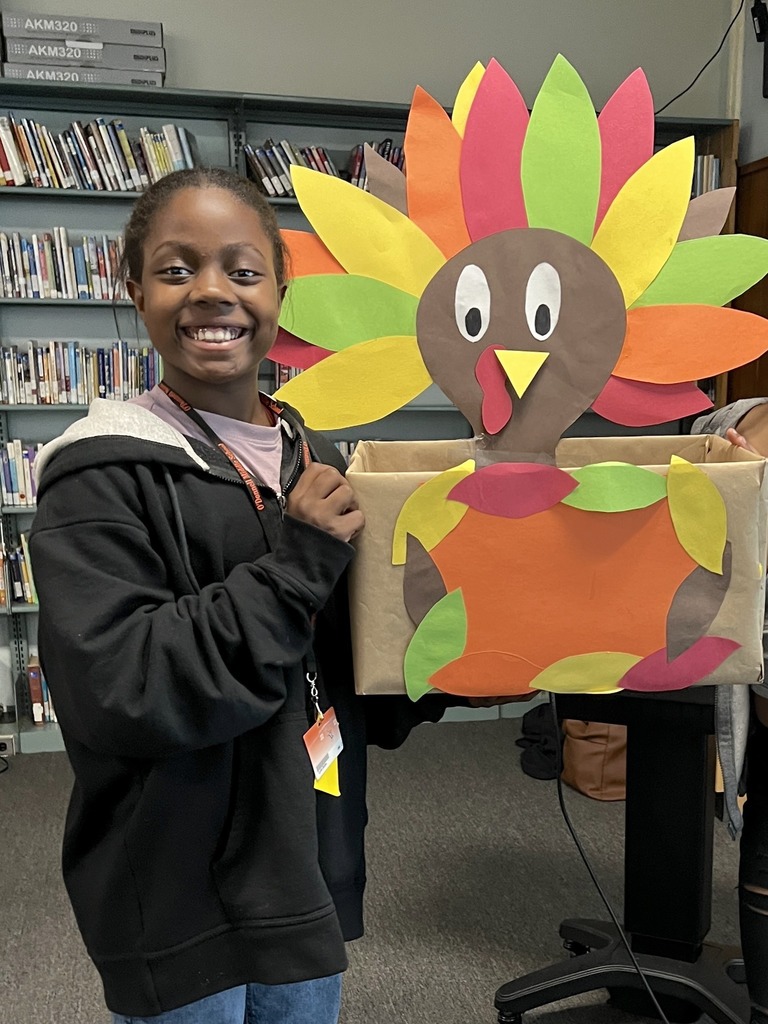 The O'Donnell Middle School held its National Junior Honor Society Induction Ceremony Monday evening. The National Junior Honor Society recognizes outstanding middle school students who have demonstrated excellence in the areas of scholarship, service, leadership, character, and citizenship. There were 25 students in 7th grade inducted and 11 students in 8th grade inducted. The inductees are pictured together in the first photo. The returning NJHS members are pictured together in the second photo. More photos from the induction ceremony can be found here:
https://www.facebook.com/stoughtonpublicschools/posts/563380422456389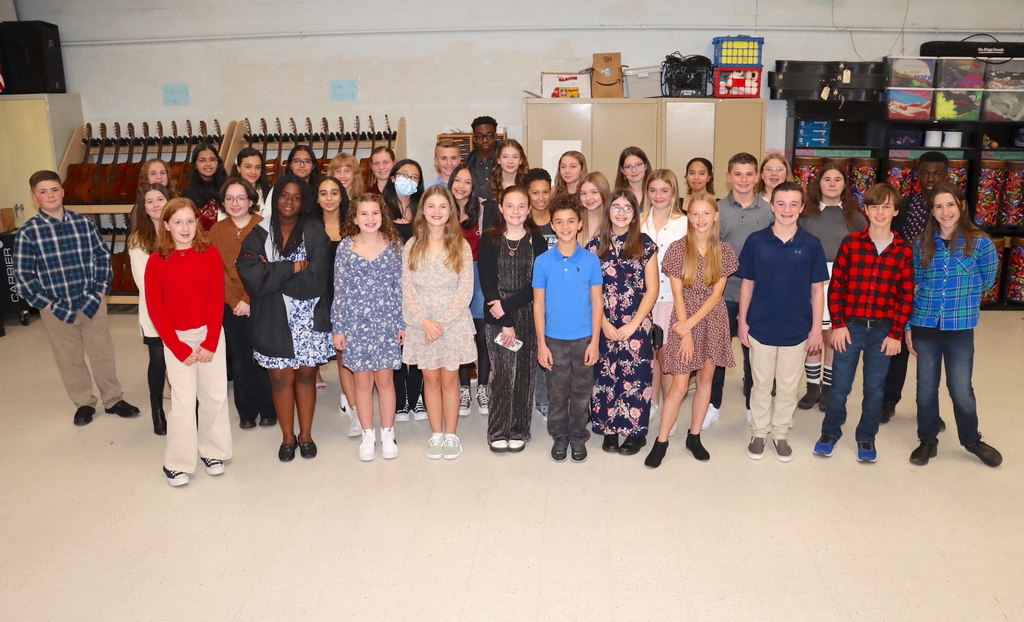 Discovery Museum has been at the South School this week providing a series of science workshops for each grade. Here are pictures of the second grade presentation on solids, liquids, and gasses. Students used water, liquid nitrogen, and dry ice to learn about melting, freezing, evaporation, condensation, and even sublimation.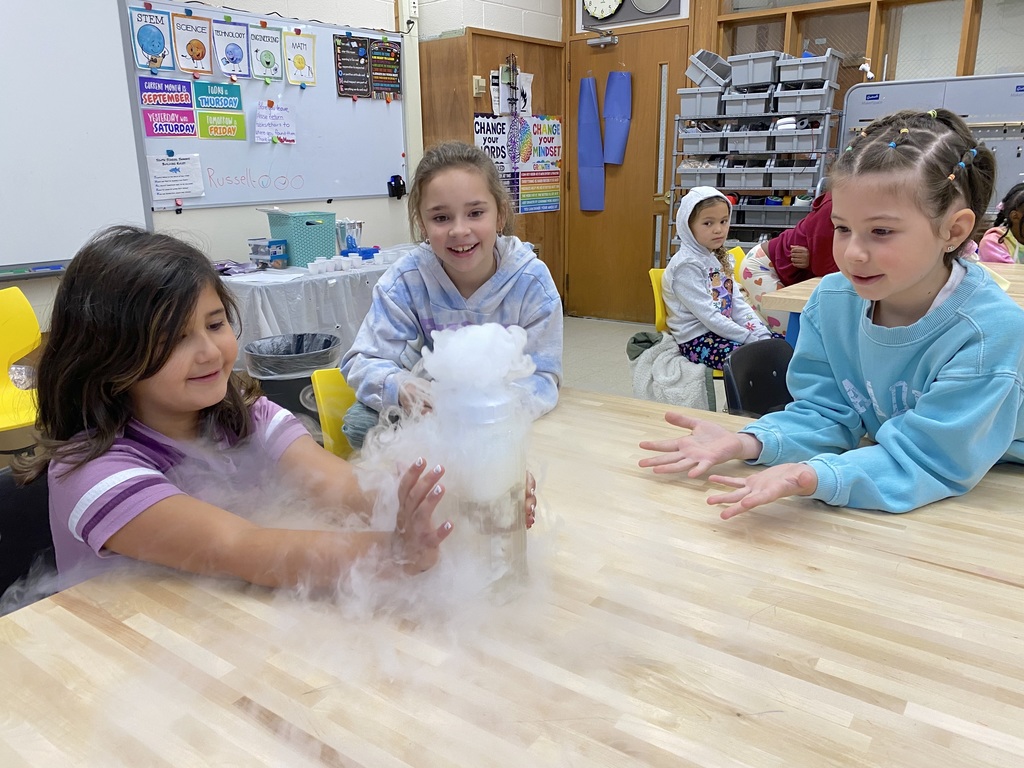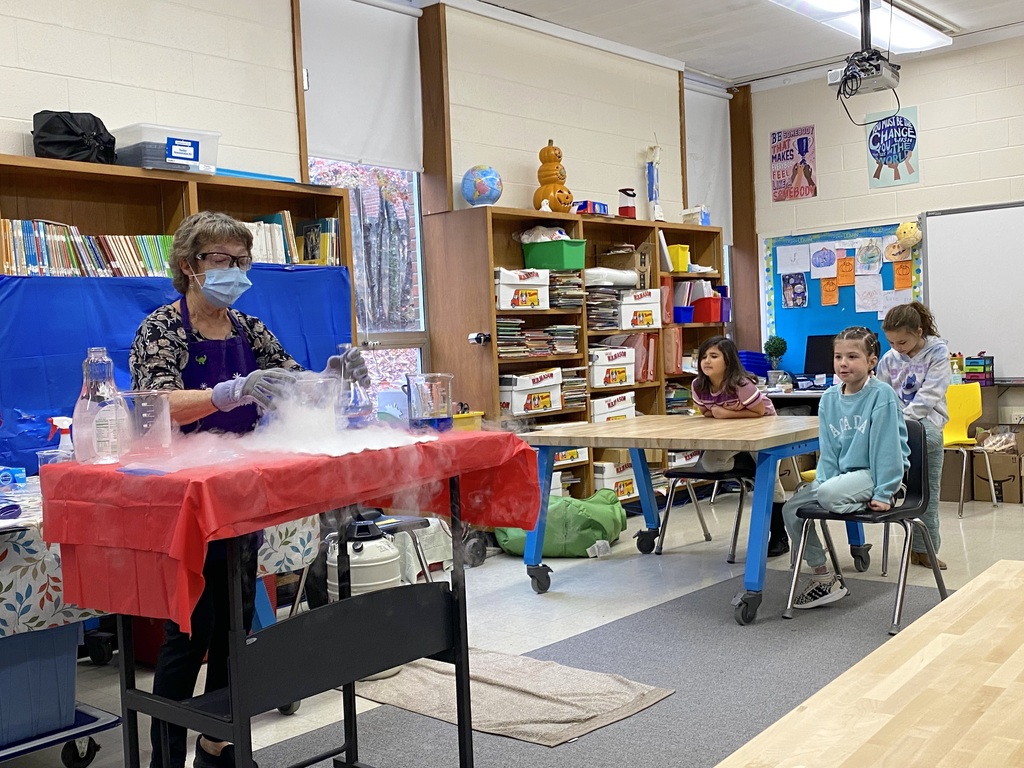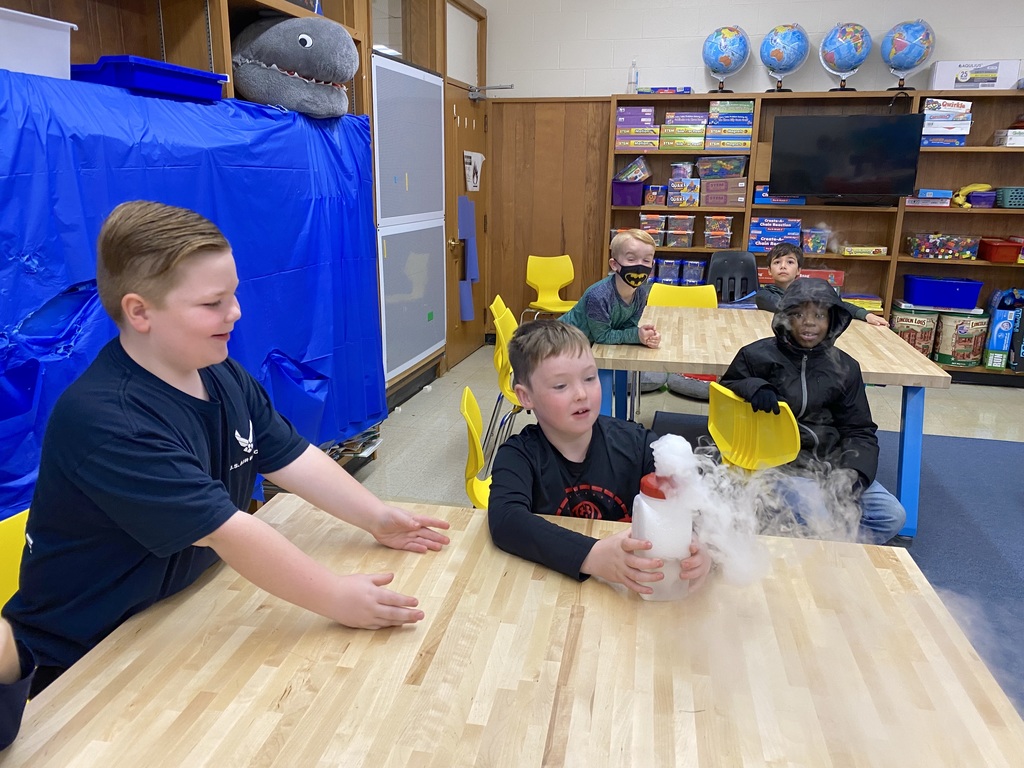 Mrs. Faria's Kindergarten class at the Wilkins School is pictured here during a recent reading workshop lesson. Students enjoyed some time outside while learning that they could use connecting words like and, after, then, and later to join the pages of their storybooks. After reading Jack and the Beanstalk as a class, students read their own storybooks under the beautiful fall trees behind the Wilkins School.

Congratulations to the Hansen School students pictured here for winning their election to be an officer in the Hansen School's Student Council! (Left to right: Kyro, the secretary; Marisa, the vice president; Genevieve, the president; and Nolan, the treasurer.) The Student Council is made up of students in grades 3-5. Students voted to elect a president, vice president, secretary, and treasurer on November 9. Each candidate delivered a campaign speech and students voted in booths to simulate the adult voting experience.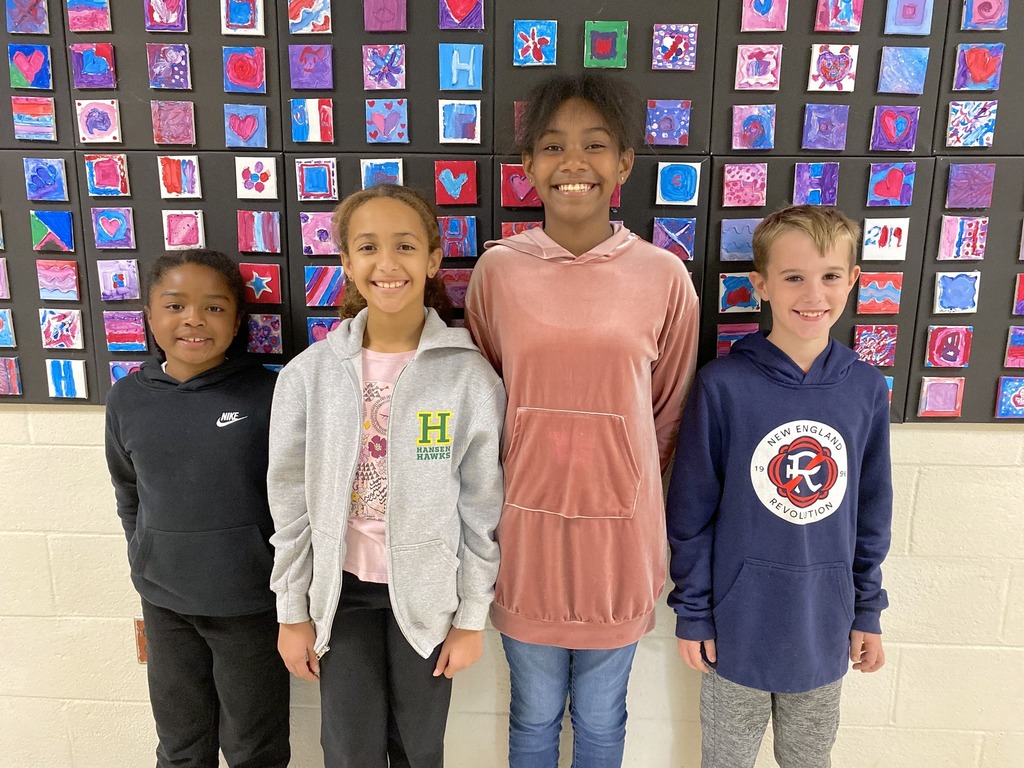 The O'Donnell Middle School had its annual 8th Grade Veterans Day Assembly on November 10. A group of 8th grade students interviewed local veterans and then presented their veteran to their classmates during the assembly. The OMS 8th grade band and chorus also performed. The student presenters and veterans are pictured here prior to the assembly. More photos can be found on the SPS Facebook page:
https://www.facebook.com/stoughtonpublicschools/posts/561608999300198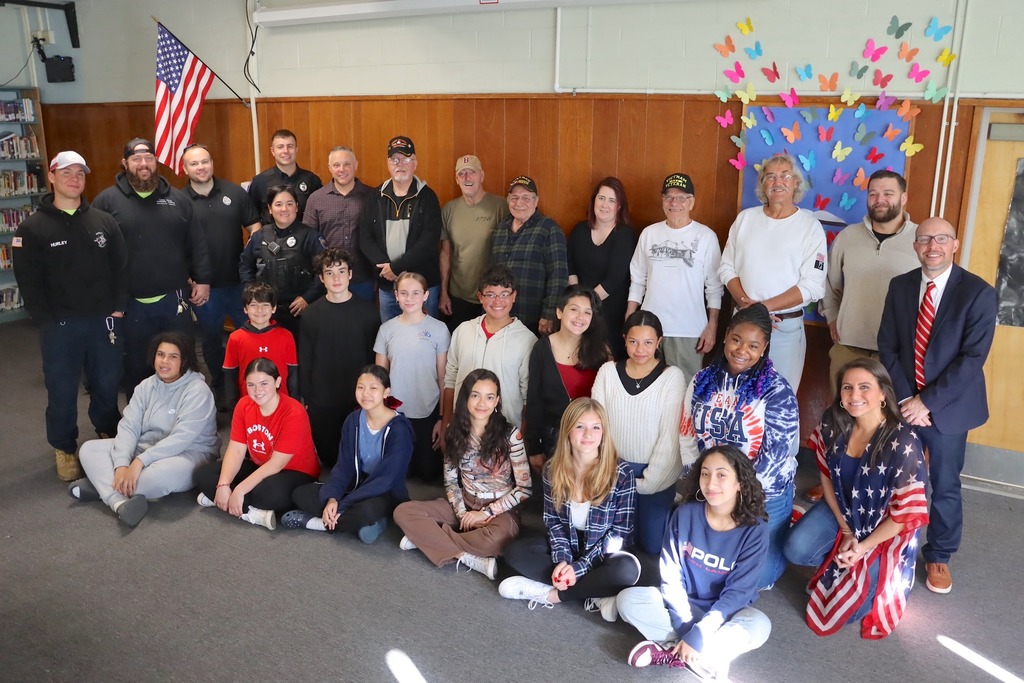 In conjunction with Veterans Day in November, the Wilkins School Student Council put together care packages to send to six Stoughton High graduates who are currently serving in the Armed Forces as their community service project this month. These SHS grads are stationed both stateside and overseas and will share the donations with their fellow servicemen and women. The Wilkins Student Council members are pictured here with the hundreds of items that were donated for the care packages. Keep up the great work, Wilkins Student Council!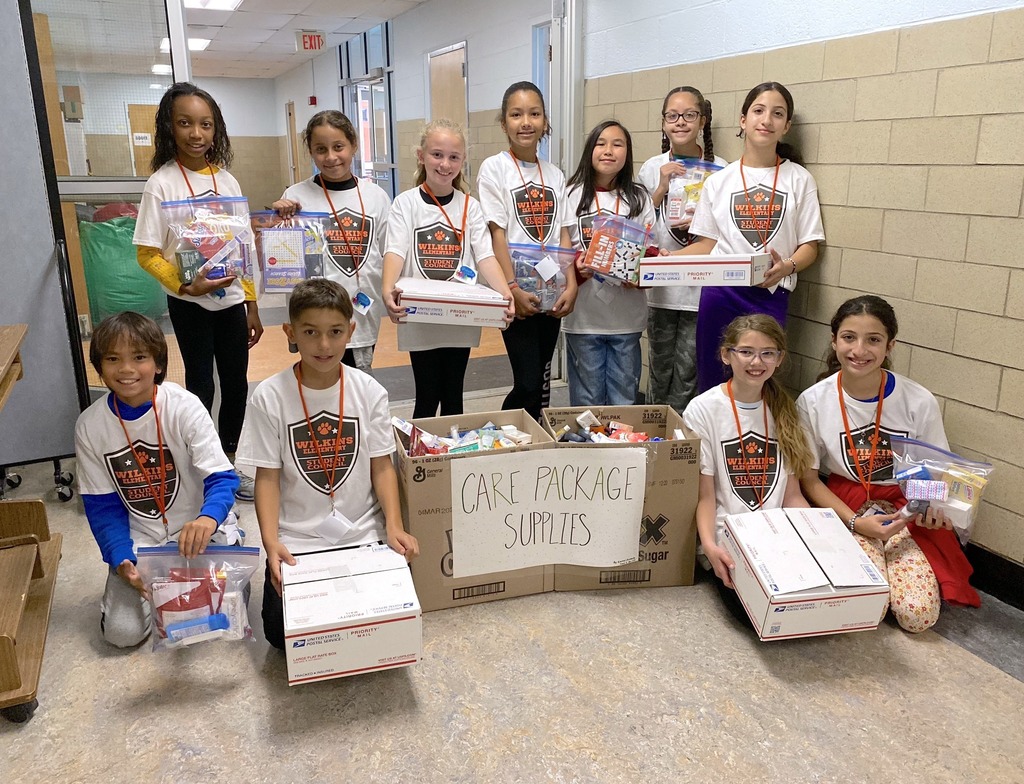 A group of Stoughton High student athletes had the chance to attend the MIAA's Sportsmanship Summit at Gillette Stadium!